Italy is a joy to travel by train—the views of the countryside are amazing, the rail system is efficient, and booking tickets is easier than ever. Furthermore, Italy has a highly-developed high-speed rail network that quickly connects all major cities and slower local trains connect most of the small towns. It's simply the best way to travel around Italy. In this guide, I'll cover everything you need to know about Italy trains—from buying tickets to traveling between its great cities.
---
How To Buy Train Tickets in Italy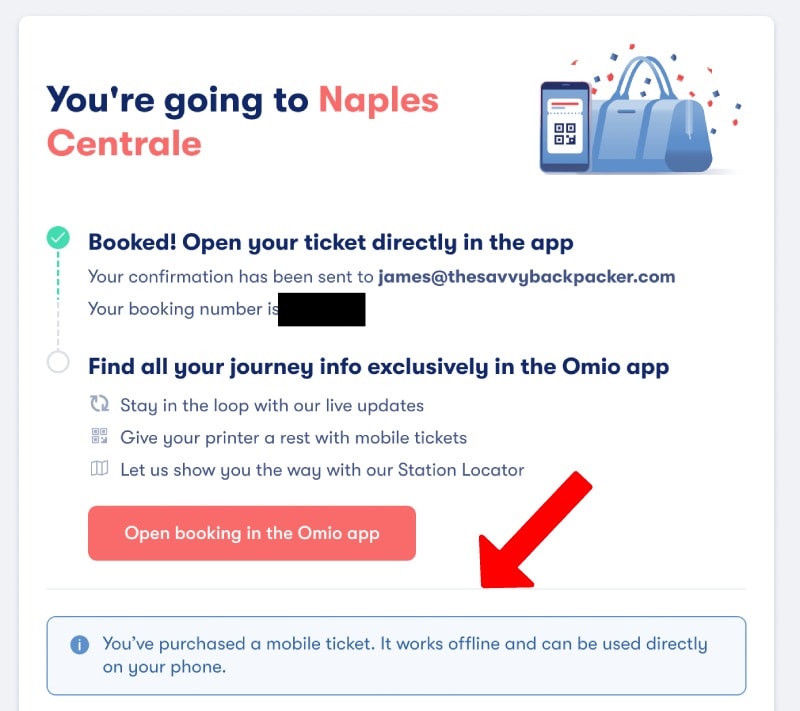 Buying Italian train tickets is generally easy—in most cases, you can purchase tickets online and have them sent electronically to your phone/app.
Let's first take look at where and how early to buy tickets…
Travel Tip: Most train tickets in Italy are now electronic so having reliable high-speed data for your phone is super helpful. Here are a few articles I've written to help you get cheap mobile data in Italy: Guide To Mobile Data Plans and Smartphone Phones in Europe, How To Buy A SIM Card and Mobile Data Plans in Europe, and Guide To Buying SIM Cards and Mobile Data Plans in Italy
Where To Buy Italy Train Tickets
Buying Italian train tickets online is fairly simple and straightforward these days—but there can sometimes be a few quirks.
Note: Trenitalia is the official Italian Railways website. The site is known to have weird translation issues and some people have problems with getting their payments processed. Personally, I'd avoid using this if you're not Italian. The options below are much more user-friendly for non-Italians.
Omio
Omio is a search engine that lets you compare and book trains (and buses and flights) anywhere in Europe. It lets you easily book tickets with your credit card at essentially the same prices as the Trenitalia website. Additionally, Omio searches routes for multiple rail services across Europe so it's great for international trips (since it can easily combine rail journeys of multiple countries).
TrainLine
TrainLine is a website that searches multiple rail services across Europe so it's great for international trips (since it can easily combine rail journeys of multiple countries). It's also good for single-country travel. Plus, it's designed for English-speaking travelers so it's super user-friendly.
ItaliaRail.com
ItaliaRail is a worldwide distributor of Italian train tickets so their site is also simple to use for English speakers. You can use a credit card to pay in most currencies so anyone in the world use to able to buy tickets through the site. As an added bonus, the tickets are electronic so they can be sent straight to your phone (or can be printed at home if you prefer).
Italotreno.it
Italotreno is a private rail company that runs modern high-speed trains between most major cities—these trains only run between major cities. Be sure to check them out as there are some deals to be found.
At The Station
Of course, you can buy any Italian train ticket from any train station—either from a ticket window or an automated machine. You can purchase tickets in advance from train stations as well.
How To Collect Your Train Tickets
Tickets purchased online can be collected in a few different ways. Sometimes you're given multiple methods and sometimes you're only given one option:
Electronic Tickets: Tickets are sent to your phone or sometimes an App. Simply show your phone to the conductor on the train when he checks tickets.
Print-At-Home Tickets: Print them and show them to the conductor on the train when he checks tickets. You can often simply save the PDF to your phone/tablet and the conductor can scan it from there.
Pick Up At Station: Use your credit card or a booking number to print your tickets at the train station.
Reference Number (PNR): You're sent a booking reference number (PRN) and you show it to the conductor on the train when he checks tickets.
Do I Need To Buy Italian Train Tickets In Advance?
Long-Distance/High-Speed Trains: Yes – book early. Booking ahead online will get you the cheapest tickets and prices will continue to rise as the departure date approaches. For example, I just did a search for a day-of ticket for Rome-Milan and it was €95 but tickets bought two months in advance are €32—that's a pretty big difference.
High-Speed Trains: Frecciarossa (180mph), Frecciargento (160 mph), Frecciabianca (155mph), Italo (180 mph), InterCity (125mph).
Note: Trains between major cities will almost always be high-speed trains (Rome-Milan, Rome-Venice, Rome-Florence, Venice-Milan, etc). Also, most train tickets are available for purchase between three to six months in advance.
Regional Trains: Price-wise, there is no need to book early. Regional trains are priced by distance traveled so there is no discount for booking early. Simply show up at the station and buy your tickets at the window or automated kiosk.
Of course, you can still buy regional train tickets online so they're ready to go on your phone and you can skip any lines at the ticket machines.
Slow Trains: InterRegionale (IR), Regionale (R), and Diretto (D)
High-Speed Vs. InterCity/Regional Trains: High-speed trains are faster (obviously) and nicer/more comfortable than InterCity/Regional trains. They're also more expensive but we usually think the time savings are worth the cost. But if you're on a budget then there is no shame in taking a cheaper train.
International Train Tickets
International train tickets (i.e. tickets between Italy and another country) can sometimes cause a few issues. Let's take a look at a few:
Not Every Country's National Rail Service System Plays Nice With Eachother: Sometimes one country's national rail site doesn't know what another country's rail system is doing so it won't allow you to book an international ticket. Third-party booking sites like Omio and TrainLine cover multiple countries so they'll let you book these more complicated international journeys without a hassle.

Otherwise, you can book two separate journeys (one for Country A and another for Country B) but that's kind of a hassle.

Buy Ticket From Departure Country's Site: Always purchase your tickets from the country in which your train departs. This is because you can often only pick up your ticket from a station in the country where the trip originates. For example, for a journey from Nice, France to Milan, Italy you'll want to buy your ticket from the French rail network but if you're going from Milan to Nice then you'll want to buy the ticket from an Italian site. NOTE: This isn't an issue when you book through a third-party booking website.
---
How To Use Your Italy Train Tickets
On most high-speed trains in Italy, your ticket is only good for the time on the ticket. You'll also be given an assigned seat. You don't need a validate your ticket because your seat is reserved (but they might check your ID). NOTE: Your ticket will show the car and seat number so make sure you're in the right car (the trains are clearly marked).
On regional trains, you might have a physical ticket. Make sure to validate (i.e. stamp) your ticket in the validation boxes on the platform before you get on the train. They're sometimes hard to see so watch what the locals are doing. If you forget to validate, seek out the conductor immediately and have him stamp it — if you wait until he comes around you might be given a fine.
Regional trains won't have seat reservations so just sit anywhere.
Once you're on the train the conductor will eventually walk through the aisles to check tickets.
How To Make Rail Pass Reservations
Most high-speed trains require you to make a reservation when using a Eurail pass — the reservation costs around €10/seat. You must make the reservation before you get on the train. There are a few ways to make reservations:
Online: ItaliaRail.com lets you book your reservation online through their platform. Simply look for a button that says something like "I Have A Railpass" and follow the prompts.
At The Train Station: You can simply go to the train station and book your reservation from the customer service desk or self-service kiosks. You can book it weeks in advance or you can do it the day you depart. We suggest using the kiosks because the ticket window can take forever.
---
More Tips For Riding Italian Trains
Check The Departures Board: You'll find your train platform via the departure board at the train station. Don't worry if you don't see your train because they often only display trains departing within the next 10-20 minutes.
Download The Rail Planner App: There are a number of rail apps but we like the Eurail App — it essentially has the timetables/info for every train in Europe and it doesn't require an internet connection.
Cheap Tickets Are Non-Refundable: One downside to cheap tickets is that they're non-refundable and they can't be changed.
Pack A Picnic: You're allowed to bring your own food and alcohol on trains. It's great for those long train rides.
Luggage: There aren't any weight limits on luggage and you can bring as much as you want (well, as much as you can carry). Simply bring it on and store it above your head, behind your seat, or in the luggage racks in each car.
Get To The Train Station Early: Train stations are usually fairly easy to navigate but they can be a little confusing—especially larger stations. There isn't any security that you have to go through but it doesn't hurt to arrive about 20 minutes early.
Know Train Station Names: Most large cities have multiple train stations so this often creates confusion. Double-check to make sure you have the right station — especially when booking your ticket.
Learn Italian City Names: Italian cities will often be called by their Italian name — for example, Roma (Rome), Firenze (Florence), Napoli (Naples), Milano (Milan), etc.
First Class vs Second Class Tickets: First Class tickets normally cost 1.5x the second class rate. Second Class is perfectly comfortable but First Class seats are a bit bigger. There isn't much more of a difference.
Use A Credit Card With Chip: Automated ticket kiosks require a card with a chip so make sure you know your PIN code.
---
Learn More About Traveling In Italy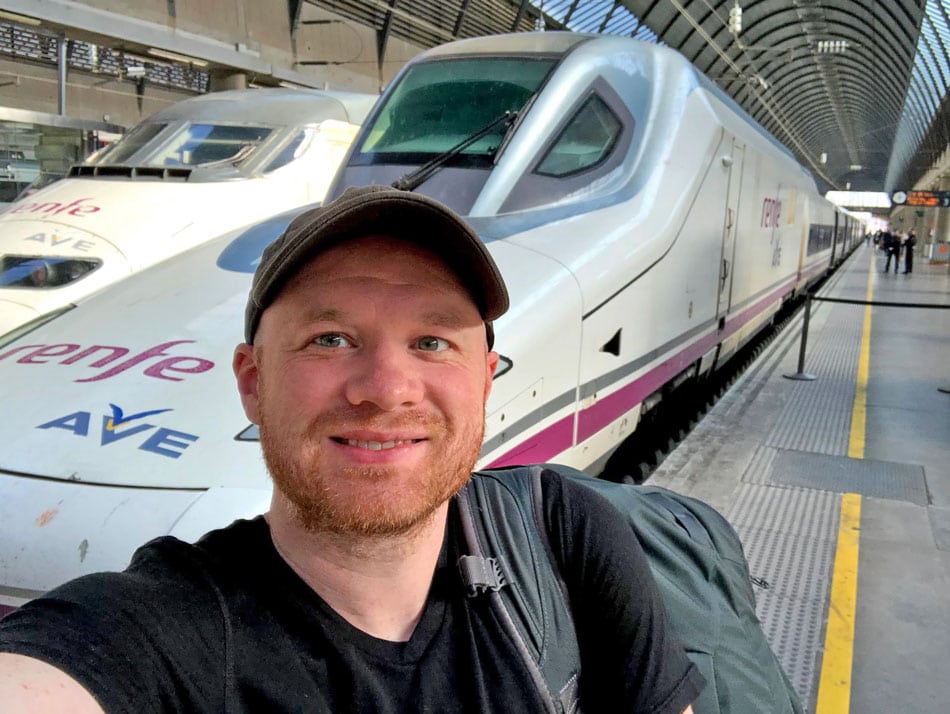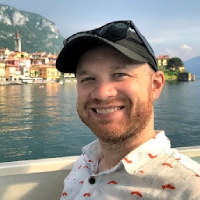 Latest posts by James Feess
(see all)
No Funny Business
The Savvy Backpacker is reader-supported. That means when you buy product/services through links on the site, I may earn an affiliate commission — it doesn't cost you anything extra and it helps support the site.
Thanks For Reading! — James
Questions? Learn more about our Strict Advertising Policy and How To Support Us.