Train travel has long been the preferred and "romantic" way to travel through Europe, but budget air travel in Europe has really taken off (pardon the pun). About 15 years ago, Europe deregulated air travel and that led to a surge in discount carriers offering low-cost, no-frills service. Now it's possible to find insanely cheap airfare to any country in Europe.
In fact, this has sparked a long debate (and even more confusion) about whether it's better/cheaper to travel by plane or by train. This guide will cover the pros and cons of air travel, the steps you need to take to find the best air travel deals, and a list of helpful sites where you can purchase tickets.
Guide To Budget Air Travel in Europe
Advantages to Air Travel :: Disadvantages to Air Travel :: How to Find The Best Deals on Airfare :: Where to Find The Best Deals on Airfare
Advantages to Air Travel
Travel Long Distances Quickly
You can save a lot of precious time by flying long distances.
Cheap Tickets
There are multiple budget airlines in Europe offering no-frills service. The fierce competition drastically drives down the price of airfare. I once got a ticket from London to Glasgow for $1 (with all taxes and fees included) through Ryanair (Europe's #1 discount airline). This is fairly uncommon, but it is common to get a one-way ticket for $20-$40. Click here for our Ryanair Survival Guide.
Disadvantages to Air Travel
Extra Costs Associated With Flying
Many budget airlines charge fees for checked bags (while many major airlines don't). Each airline has its own fee structure, and if you're not careful you can end up paying a lot more than expected. The fee structure can be complicated, so be sure to double-check the airline's website. Here are some examples of extra fees:
Ryanair: Expect to pay about $20 (15€)/per one-way flight for the first checked bag and usually around $45 (35€) for the second checked bag. Each bag has a 33lb (15kg) weight limit and going over will cost an extra $27 (20 €). They also have weight/size restrictions on your single carry-on bag. Ryanair makes a lot of money off baggage fees, so they are very stringent about enforcing their weight rules.
EasyJet: You get a checked bag allowance of 33lbs (20kg), and then it costs $16 (12€) per 2lbs (1kg) over 33lbs.
Transportation Fees To/From Airport
The cost for transportation from the airport into the city is another hidden fee most people don't think about. The cost will vary greatly among cities and the type of transportation. Most major airports are connected by rail, so the fees are usually fairly inexpensive, but this isn't always the case with smaller airports. For the smaller airports, there are usually shuttles, bus services, or taxis available.
Poor Airport Locations
Some airports, especially ones that cater to budget airlines, are located far away from the city they claim to serve. For example, Ryanair flies into "Paris," but the airport is actually Beauvais Airport (BVA) which is located about 50 miles (80km) from Paris. The bus ride takes about 1.5 hours.
Time Spent At Airport
Spending time in an airport is about as much fun as going to the dentist — especially when you're in an extremely busy airport. I know I would rather spend my time seeing the sights than being herded like cattle through a crowded airport. Even though air travel can save a lot of time, it also takes up a lot of time.
First you have to get to the airport (at least 30 minutes of travel time — sometimes over 2 hours). Plus you have to get there early so you can check in and go through security. Most airlines want you to check in around an hour early. Be aware that some airlines have strict rules about checkin times. Once, I checked in 3 minutes too late, and they wouldn't allow me to board the flight. I had to spend $100 to buy a new ticket (and wait 3 hours for the next flight). And security is never fun. It isn't easy keeping track of your shoes, passport, boarding pass, large backpack, and everything else as you pass through security.  Once you arrive at your new destination, there is the possibility that you'll have to go through immigration (this can either be quick or take over an hour for some countries). Then you have to spend time getting to your new hostel/hotel. At the end of the day, that 2.5 hour flight turned into a 5-6 hour journey.
No Pretty Scenery
One of my favorite memories from my European adventures was when I took the train through Germany. The train went through a river-valley spotted with small castles and tiny old villages. I would never have experienced this if I flew everywhere.
How to Find The Best Deals on Airfare
Plan Ahead (Way Ahead)
Planning your journey early is one of the best ways to save a lot money because it takes a lot of time to find the best deals. Airfare is usually cheapest a few weeks in advance of the departure date, and the price continues to rise as the departure date approaches. This is especially true for many of the discount airlines. A week could be the difference between a $30 ticket and a $120 ticket.
The Road Less Traveled Is Usually More Expensive
You will find the best prices if you fly between the major airports/hubs. The largest air travel hubs in Europe are London (LON: LCY, LHR, LGW, STN, LTN), Frankfurt (FRA, HHN), Paris (CDG, ORY), Madrid (MAD), and Amsterdam (AMS).
Fly on the "Slow" Days
Tuesday, Wednesday, and Thursday are historically the least busy travel days, so the airlines lower ticket prices to attract customers.
Travel During the Off-Season
In college, I got a B in my Economics 101 class, so I am pretty much an expert in economics. There is some theory about supply and demand — the demand for tickets is low during the off-season, so the supply is high. Therefore… you guessed it, the prices are lower to attract more buyers. Simple. I'm sure my teacher would draw a bunch of graphs to prove the point, but I think you get the idea.
Search Multiple Dates/Times
Flexibility is the key to getting a great price. Try searching multiple dates and travel times because a few days, or even a few hours, can make a large impact on the price.
Search Multiple Locations
Most travelers have a decent idea of what cities/countries to visit, so search each place you're interested in and check the airfare for each location. Configure your trip around the location with the best prices. Or if you're adventuresome, see where the cheap flights are and travel to those cities on a whim.
Round-Trip Fares Can Save Money (But Might Cost Time)
Round-trip tickets are usually cheaper than buying two one-way tickets from different airports, but arriving and leaving from the same airport might not be your best option. If you're only visiting one city or country, then a round trip ticket probably makes sense. If you're visiting multiple cities/countries, it might be a better use of your time to arrive and leave from different airports. If you fly in and out of the same airport, you're going to spend a lot of time getting back to your departure airport (potentially wasting a lot of time and money). This is where plenty of pre-planning comes in handy because you want to make your trip as efficient as possible. Look for the "multi-city" option on booking sites to find these tickets.
Note: Europe's budget airlines don't charge fees/penalties for one-way trips, so there is no difference in cost between a round-trip ticket and two one-way tickets.
Travel Light
A few airlines (especially discount carriers) charge for checked bags. Carry on your luggage if possible (and you'll avoid the possibility of lost luggage). I use a 50L backpack (Osprey Atmos 50), and it is just small enough to satisfy even Ryanair's stingy carry-on size rules. Just be sure to check each airline's baggage rules.
Where to Find The Best Deals on Airfare
I always search online to find my tickets, and I believe it is the best way to find the best deals. There are dozens of excellent websites, but it takes a lot of searching to find the best deals. In the past, when looking for a ticket, I would search dozens of sites (I think I have a problem), but I would always come back to the sites I've listed below (because they always offer the best prices). Prices also seem to fluctuate a lot, so if you find a good price, I suggest buying it fairly quickly. Caution: Some sites display the ticket price without adding in all the extra fees, taxes, and surcharges so be sure to find the final price (I'll try to indicate the sites that include all extra fees into their display price).
Important: The super cheap tickets are often non-refundable, or the cost to change your ticket is high. Keep this in mind when purchasing your tickets.
This is our favorite booking website for the past few years. We constantly find the best prices here and they make it easy to filter results not only price but also by comfort rating — for example, it will find the best value price based on price and travel time. So yeah, I often don't even check other websites because I rarely find better prices elsewhere.
SkyScanner
SkyScanner is really good at finding a lot of the smaller European budget airlines that big sites like Kayak could miss. It also allows you to search by country and not just cities (for example, search for flights from Paris to Germany). This is a nice feature if you don't have a specific destination in mind. I've used them a few times and I've been happy with everything.
TripAdvisor has recently gotten into the airfare search engine game and I constantly find the best prices here. The airfares are pretty much exactly the same or lower than Kayak. I could see TripAdvisor becoming one of the largest search engines within the next few years. Also, TripAdvisor is nice because the price they show you in the search results is the price you pay (all taxes and extra fees are included in the display price).
STA Travel
STA is travel website geared towards students/people under 26. Sometimes their prices are similar to Student Universe and sometimes not. We used them a few times when we were still students and they were super helpful when we had to change one of our tickets.
Student Universe

Student Universe is geared towards college students (anyone, regardless of age, currently enrolled in a college, even part-time) or anyone between 18-25 years old. They do check to see if you're currently a student/are the correct age, and they won't process your reservation until your status is confirmed.
Student Universe also has a nice search feature that allows you to see the price of tickets surrounding your desired travel dates (3 days +/-). This is great if you're flexible because you can really see how prices can change within a few days. For example, on my last trip I saw that I would save over $90 by leaving for Paris a day earlier.
But they don't always have the best prices (even if you're a student). Sometimes the Student Universe price is well above TripAdvisor/Kayak, but sometimes they blow the other sites out of the water — so remember to shop around. Student Universe also includes all taxes and fees in the display price, which I love.
Kayak
Kayak is another nice site to for airline tickets. I constantly find the cheap tickets here. I always check Kayak and use their prices as a benchmark for my other searches.
CheapoAir
CheapOAir is another popular mega search engine that is definitely worth a look.
Ryanair
The infamous Ryanair. If you've done any travel in Europe, you've probably heard of them. They are the biggest discount airline in Europe and one of the of most successful airlines in the world. They offer no-frills (no free in-flight drinks, snacks, etc…) and they are known for charging for everything possible… but you can get some really great prices. Some seem too-good-to-be-true, but they are actually correct. The secret is to play the game correctly and follow all their guidelines. I've gotten many tickets for $5-$25 and never had to pay any extra fees (because I followed their rules). They offer specials very often, so be sure to check their site regularly. If you find a good deal, it is best to book it because the price can change rather quickly. Also, be aware than many of Ryanair's flights don't fly into major airports and they're often a good distance outside the city (although this isn't always the case).
easyJet
easyJet is another popular low cost airline. They are not as stingy as Ryanair and they usually fly into major airports. I've flown them a few times and haven't had any problems.
Airline Websites – Don't forget to go directly to the airline's website. While rare, it is possible to find a cheap deal there.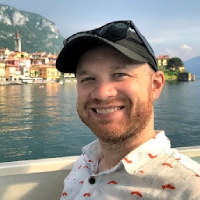 Latest posts by James Feess
(see all)
No Funny Business
The Savvy Backpacker is reader-supported. That means when you buy product/services through links on the site, I may earn an affiliate commission — it doesn't cost you anything extra and it helps support the site.
Thanks For Reading! — James
Questions? Learn more about our Strict Advertising Policy and How To Support Us.