Renting a car in Europe can be a great way to explore the continent because it allows you to visit all the tiny towns and villages that 99% of tourists never see. It also lets you slow down and travel at your own pace, or head over to Germany's autobahn to discover your rental car's top speed.
On the other hand, it's a terrible idea if you plan on traveling from major city to major city since traffic and parking can be a nightmare. In this article, we'll cover everything you need to know about renting a car in Europe — including tips for saving money.
---
Things To Think About Before Renting a Car :: How to Rent a Car and Get a Good Price :: Places to Search For Car Rentals :: Lease a Car for Long-Terms Travel :: Reputable Short-Term Lease Companies
---
What To Consider Before Renting A Car In Europe
Traveling Europe by car can be a lot of fun but here are a few things to think about before renting a car.
Automatic Rental Cars Cost A Lot Extra
Most people in Europe drive manual cars so automatics tend to be much rarer — and therefore they cost more to rent. I've seen automatics cost 1.5x-4x more than manual rental cars.
Busy Cities Are A Hassle
European cities are nightmares for drivers. Traffic is terrible, the streets are very confusing (European cities are not built on the 'grid system'), and parking is very expensive ($20-$50/day). A car is great if you want to explore the countryside but it will be a huge hassle if you plan on only visiting large cities.
Young Drivers Are Charged Extra
Many car rental companies require you to be 21 before they'll let you rent a car. Drivers under 25 will usually be charged extra ($15-$40/day) since young drivers are more of a liability.
Expensive Gas and Toll Roads
Gas is expensive in Europe so expect to pay $6-$8/galon. The cars are much more fuel-efficient, but fuel costs can still add up. In addition, there are many toll roads in Europe that can cost anywhere between $2.50 and $30 per toll.
Get The GPS
Driving Europe without the help of a GPS is never easy so either make sure your phone's GPS works or that you pay extra to rent a GPS from the rental company. That said, my last rental car had a GPS built-in so this might not be an issue.
International Driver's License
An American or Canadian driver's license is usually valid for European car rentals, but some countries require an International Driving Permit (IDP). They're not too expensive but it's an added expense and hassle.
The Length of Your Trip
It's most cost-efficient to rent a car for a week or more. The cost per day goes down drastically the longer the rental period.
More Extra Fees
Car rental companies like to add on all sorts of extra fees, so it is important to know the exact cost when you make the reservation. Showing up at the car rental company only to find that your rental is going to cost 30% more than you realized is never a fun surprise.
Some examples of extra fees include:
Dropping your car off in another country ($200-$300 extra)
Having more than one driver
Tax (10-30% on top of base price)
Insurance ($15-$25/day)
GPS unit
Theft protection ($10-$30/day)
---
How To Rent A Car In Europe For The Best Price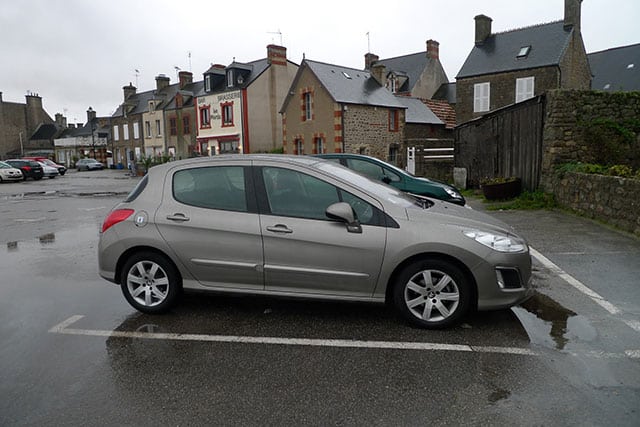 I've always used AutoEurope to rent cars as they tend to have the best prices — AutoEurope searches multiple car rental companies like Hertz, Thrifty, Dollar, Budget, Avis, National, Alamo, and a few Europe-specific ones so it makes comparison shopping easy.
You can also try using sites Kayak and Expedia to compare prices but AutoEurope has always been my favorite.
Ways To Save Money When Renting A Car in Europe
Here are a few tips for saving a little money on your rental car.
Drop Off and Pick Up From The Same Location
It's always cheapest to pick up and drop off your rental car from the same location. Sometimes there is a charge if you drop it off in a different location but that might be the best option for your travel plans.
However, dropping off your rental car in a different country will almost always incur a hefty fee.
Airport Locations Charge Extra
When booking, if possible, avoid picking your car up at the airport. You'll get charged an airport fee so try to pick your car up in the city. Also be aware that many rental companies' drop-off locations are closed on weekends and holidays (Europeans have a lot of holidays). The booking website will usually alert you if the drop-off location is closed on your desired day, but be sure to double-check.
Learn to Drive A Stick Shift
As mentioned earlier, rental cars with automatic transmissions are much more expensive — usually 1.5x to 4x as much!
Don't Return Your Rental Car Late
Your rental agreement will state a time when your car is due back but you might be charged for an extra day if you return it late.
Inspect For Damage
When you get your rental car make sure you note all existing damage. Some shady companies will go over the car with a fine-toothed comb and charge you for damages they "find" — even if that damage was there before you got the car.
Does Your Credit Card Include Insurance?
Many credit card companies provide extra insurance for rental cars (assuming you use your card to rent the car). Check that first before buying the expensive additional rental insurance from the rental car company.
---
Lease A Car For Long-Term Trave
If you plan on renting a car for a long period of time (between 17 days and 1 year) it might be cheaper to lease a car. This method might seem a little unorthodox but you can save hundreds of dollars.
Explanation of European Car Lease Programs:
Like most strange things in Europe, the short-term lease program originated in France. Europeans pay a lot of taxes on new cars, but non-European Union citizens are not subject to these extra taxes.
Major car companies lease brand-new cars to non-EU visitors and then "buy" it back at the end of the lease. This way the companies are technically buying a "used" car and they're not subject to the ultra-high new car taxes. The auto companies then sell the cars to rental companies or used-car dealers for a discounted price.
Pretty clever.
Benefits to Short-Term Leasing:
You can save hundreds when compared to a traditional car rental.
Like that new car smell? Your car comes straight from the factory.
You get full comprehensive insurance (collision, fire, theft-of-vehicle, vandalism, and act-of-God) with ZERO deductible. The insurance is good in almost every European country.
You only have to be 18 to lease a car.
No extra taxes or surcharges.
There are usually multiple pick-up/drop-off locations so you don't have to end your trip at the same location as you started.
No fee for extra drivers.
Unlimited mileage.
Factory warranty and 24/7 roadside assistance.
Disadvantages to Short-Term Leasing:
The car needs to be leased for at least 17-21 days (depending on the auto company).
Reputable Short-Term Lease Companies
IdeaMerge
Europe by Car
Renault US
AutoEurope Peugeot Program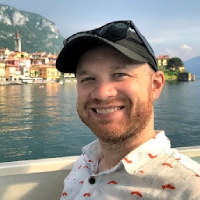 Latest posts by James Feess
(see all)
No Funny Business
The Savvy Backpacker is reader-supported. That means when you buy product/services through links on the site, I may earn an affiliate commission — it doesn't cost you anything extra and it helps support the site.
Thanks For Reading! — James
Questions? Learn more about our Strict Advertising Policy and How To Support Us.