There are multiple methods for traveling around Europe but what is the cheapest option? To help you plan your trip, we've compared three of the most popular options — train, automobile, and plane.
We've created a sample itinerary that includes some of the most popular European destinations. We've also tried to include the hidden costs like gas, tolls, and airport transfers.
Quick Notes About Transportation Options in Europe
Time vs Money
Many budget travelers get caught up on choosing the absolute cheapest transportation option, but you have to remember that your time is also valuable. It may make more sense to spend an extra €30 on a plane ticket if it saves you 10 hours of travel time compared to using the train.
Train Travel in Europe
Europe's train network is extensive and nearly every town and city is connected by rail. If your train journey is less than six to eight hours, then the train is normally the best choice. There are also many overnight long-distance routes, which can be a good option since you sleep on the train.
Flying in Europe
There are multiple budget airlines in Europe, so it's pretty easy to find cheap airfare between destinations. If the train journey is going to take more than eight hours, I recommend looking into flying. Flying is often the cheapest option for medium- to long-distance travel. But don't forget to add in the extra cost and travel time of getting to the airport. This can add an extra 8€-25€ and 2+ hours to the journey.
Driving in Europe
Pricing car travel can be a bit tricky since there are so many variables (and hidden fees). The biggest problem arises if you drop your rental car in a different country from where you picked it up. Car rental companies often charge anywhere from 100€-300€ for this 'convenience.' This poses a big problem if you want to make a lot of point-to-point trips to different countries since you will have to pay this large fee each time you drop the car off.
If you're doing a grand European tour, it might make the most financial sense to rent a single car for your entire trip so you only get charged a single fee for dropping it off in another country (or you can have your trip end in the same country you rented the car in). But keep in mind that parking in European cities is not only difficult, but it can get very expensive. I know in Paris a spot in a garage can easily run 20€-30€ per 24 hours, but you can often save a lot of money by parking just outside the city.
A car is a great option if you want to explore small towns and the European countryside. For example, when we visited the Normandy region of France, we discovered that the only way to visit was via car. Any other option simply wasn't possible.
Sample Itinerary Comparing Train, Plane, and Car Travel Costs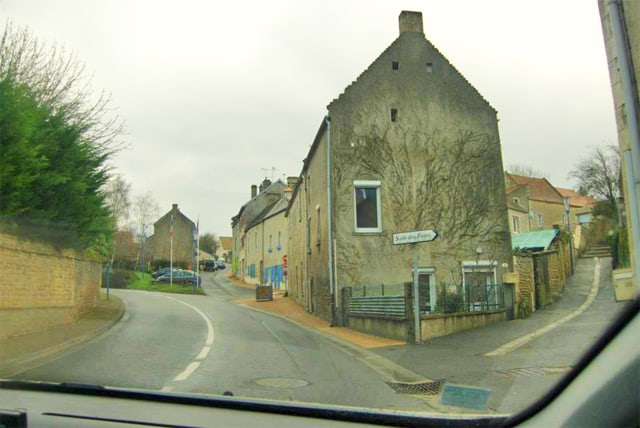 The sample itinerary below starts in Paris and goes through Brussels, Bruges, Amsterdam, Berlin, Prague, Munich, Interlaken, Lyon, and finally ends in Madrid. I started this itinerary on May 29th, 2013 and it ends July 8th, 2013. I found these prices online on May 1st, 2013, so these are typical prices if you booked between 3-13 weeks before the travel dates.
How I found the prices:
Train: For the train, I used each country's individual rail site to get the price. For more information about train travel, see our guide to using trains in Europe.
Plane: I found airfare through Skyscanner.com. For more information about finding the best airfare, check out our guide to air travel in Europe.
Car: The car pricing was a bit more complicated. Doing point-to-point car rentals for the entire trip will be very expensive since you'll get charged an extra 100€-300€ each time you drop your car off in a different country. If you were to rent a car from May 29th to July 8th (as per my example below, starting in Paris and ending in Madrid) it would cost about 1100€ — This price does not include gas, tolls, or parking. I included the estimated price for gasoline and tolls for each leg of the journey in the example below. I used ViaMichelin.com to find these costs.
Note: Transportation costs do change based on how early and what time of year you book. Train and plane prices also fluctuate based on their departure time. For example, desirable departure times are often more expensive than the early 6am departures.
The Travel Itinerary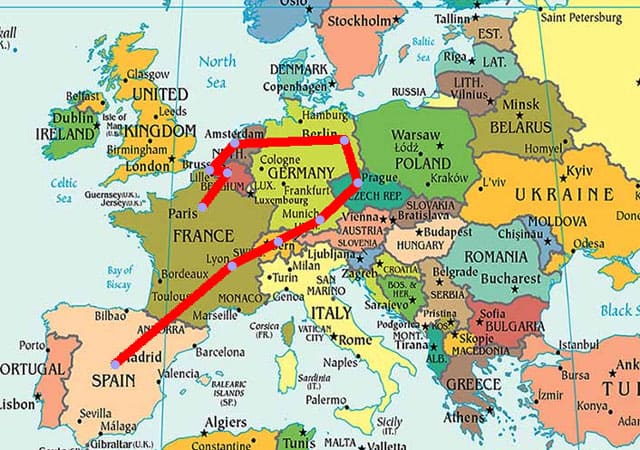 I chose a handful of the popular travel destinations to help make this travel price guide.
Paris to Brussels – May 29
Train = 39€ – 99€
1h22
Plane = 100€
55min
Car = 50€ in fuel and tolls
3h32
Brussels to Bruges June 2
Plane = No feasible routes
Train = 18.80€
1hr
Car = 13€
1h30
Bruges > Amsterdam June 6
Train = 44€
4h
Plane = 180€
5hr
Car = 37€
3h24
Amsterdam > Berlin June 12
Train = 49€ – 73€
6hr-7hr
Plane = 55€
1h30
Car = 77€
7h22
Berlin > Prague June 18
Train = 30€
4h45
Plane = 140€
3h10
Car = 54.22 €
4h19
Prague > Munich June 24
Train = 20€
6h
Plane = 175€
3h30
Car = 57.16 €
4h29
Munich > Interlaken June 29
Train = 40€-70€
7hr
Plane = 262€+plane ticket
5hr45
Car = 88.28 €
5h16
Interlaken > Lyon July 3
Train = €83-€93
5hr
Plane = €1000+ not worth it
Car = €86 
Toll €15.60 | Petrol €41.19 | Road tax €29.12
4h02
Lyon > Madrid July 8
Train = €150-€200
10h-18h
Plane = €105
2h
Car =  €223.18
Toll €85.60 | Petrol €138
12h33
---
Conclusion — What is the cheapest transportation option?
It depends… I know, that is a terrible answer. But it's true.
Generally, if you're only visiting major cities, a combination of trains for the short distances and planes for long distance will probably be the cheapest option. If you were to choose the cheapest option between the train and flying for each route, the price would come out to around 460€-475€ per traveler (I added a little extra to cover the transport fees to/from the airport).
Driving starts becoming more affordable when you're traveling with more than two people. For example, if you were to rent a car and keep it for the entire trip, it would cost about 1,100€ for the rental and 700€ for gas and tolls. This is a total of 1800€. If you have four travelers, then the per-person cost is about 450€. (This doesn't include parking, which can be costly.)
But the trip above is a pretty long journey. What if you want to just travel around France for two weeks? A rental car will cost about 300€ for two weeks — add about 200€ for gas and tolls. If you have four people, then the cost per person is about 125€. A normal one-way ticket between major cities in France will run about 50€-90€, so a car will be a cheaper option if you visit more than a few places.
Plus, a car will give you the freedom to visit small towns and explore the countryside — which is very difficult, if not impossible, when using trains or planes. I recommend getting out of the cities — even if it is just for a day or two. If you do rent a car, make sure it is big enough to carry your group. I'd just check out the make/model that rental car is offering on wikipedia to make sure everyone will be comfortable.
My Recommendation
Use whatever method works best for your travel style. There is no easy answer, and you just need to put the time into researching the cost of each option.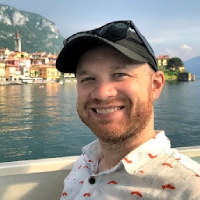 Latest posts by James Feess
(see all)
No Funny Business
The Savvy Backpacker is reader-supported. That means when you buy product/services through links on the site, I may earn an affiliate commission — it doesn't cost you anything extra and it helps support the site.
Thanks For Reading! — James
Questions? Learn more about our Strict Advertising Policy and How To Support Us.