There is no wrong or right way to plan your day-to-day sightseeing and travel plans, but we've compiled a list of our personal favorite tips and tricks for getting the most out of our travel time. These tips will help prevent you from wasting time and money by avoiding many easy-to-make mistakes.
A Bit Of Planning Never Hurt Anyone
Each year a huge number of travelers don't plan their trip. They simply show up to their destination and figure it out as they go. I did this on my first trip to Europe… and it doesn't really work. You might get lucky and find a few cool things, but I guarantee that you'll miss out on a lot.
Study a Guidebook and Make a Plan
Before you head out for the day, spend some time with a good guidebook/travel website and jot down a few things that look interesting for the day  (click here for my favorite travel guides). You shouldn't plan everything, but it's helpful to create a loose itinerary for the day. Again, you don't have to follow it, but this at least gives your day a bit of structure.
I like to group my sightseeing by location so I don't spend my day traveling from one end of the city to the other. This helps cut down on travel costs and is a better use of time.
If there are certain museums or attractions you want to see, go online to see if you can purchase tickets from their website or if tickets are sold elsewhere. You might be able to save yourself from having to wait in line for an hour or two. Additionally, check opening hours because numerous attractions are closed one day a week (and others have special extended hours).
Read Up On the Public Transportation
Once you start to use public transportation in Europe, you'll quickly get the hang of it. However, each city's system has its own quirks that can throw you for a loop if you're not familiar with them. WikiVoyage.com does a good job of supplying this information.
It's also a good idea to read about any public transportation passes to see if they'd be worthwhile for your travel style.
Don't forget to research how to get to/from the airport or train station. Knowing all the options beforehand can save you a lot of time and money. For example, in Paris, you can take a bus, commuter train, taxi, or shuttle to get from the airport to the city. Each option is priced differently, takes a different amount of time, and arrives at a different location.
Create A Food Plan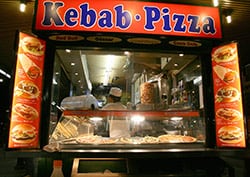 One of the most difficult aspects of traveling is figuring out where to eat — especially if you're in a group. I like to write down a list of restaurants that look interesting before I head out for the day. It helps if you have an idea of where in the city you're going to be exploring so that you can tailor your restaurant search to that area.
This will help prevent you from wandering around aimlessly once you get hungry, and it will also help you avoid eating at an overpriced/crappy restaurant.
Luckily, finding a place to eat on-the-fly has become much easier thanks to smartphones, but it can still be a frustrating experience, so spend a little time before you head out. You'll thank me.
You Gotta Seek Out the "Secret" Places
Finding the big name sites is usually pretty easy in most cities since most are featured on tourist maps and in guide books. However, finding the spots where the locals hang out takes a bit of effort, and it will be rare to find them randomly.
I've found that the best places to find these hidden gems are from the locals themselves. Personally I like to visit sites like Spotted By Locals, Reddit (most cities have their own dedicated subreddits), or WikiVoyage. I've also had good luck with the ol' standbys TripAdvisor and Yelp (lots of locals post on those sites). Expat blogs are also super helpful, and they usually have a fairly up-to-date view of what's going on. Furthermore, most cities have weekly publications (either printed or online) about what is going on in the city — this can be a great way to find cool things to do.
Learn Some of the Language
No one expects you to learn the local language, but knowing just a few small words can be a huge help. Write down the basics like "yes", "no", "please", and "thank you." I guarantee that simply learning these few words will set you apart from the other tourists and you'll be treated better.
Most travel books have a language section or you can purchase a small language phrasebook.
Museum Passes and Pre-Purchase Tickets
Many cities have museum passes. Sometimes it's a great deal, but other times it isn't worth the price — it really depends on your travel style. The biggest two are the Paris Pass and London Pass (click the links to read our reviews).
Additionally, many attractions now sell tickets online so you don't have to waste so much time waiting in line.
Day-To-Day Tips
Below are some day-to-day tips to make your travel more successful and meaningful.
Grab A Map
You're going to want a map during sightseeing because wandering around aimlessly isn't a good idea. Most hostels and tourist offices will have some sort of free map that usually points out the main sights. These maps won't be super detailed, and many omit some of the smaller streets, but they do a decent job of giving you a general view of the city. If you want to be super prepared, you should purchase a more detailed map or map book before arriving. Any bookstore in town will have city maps if you want to wait to purchase one.
Alternatively, you can use your smartphone + map app, but I still like having access to a paper map when I travel because I find it's easier to get an overview of where I'm going with a proper map.
Take A Walking/Bike Tour To Get Some Perspective
Every city in Europe is drenched in history, but most visitors just wander around and have no idea what they're looking at. That's why I always recommend taking a walking or bike tour because it will give your visit some historical context. It honestly adds so much to the overall travel experience.
Just about any city will have companies that have paid tours that are run by qualified tour guides — do a search online or check the guidebooks. Many tours will revolve around a theme (food, neighborhoods, time period, ghost/haunted, culture, etc.) so you can find something tailored to your interests. Walking tours usually cost anywhere from $10-$20, and bike tours normally cost $20-$40.
New Europe Tours (neweuropetours.com) offers free walking tours of many major cities across Europe. The guides are normally students or young people, but they do work on tips, so it isn't totally free. I've been on a few and they're usually pretty good. The groups can get pretty big since they're free/cheap. New Europe isn't the only free tour company, so you should be able to find many options.
A great alternative are bike tours — which are basically walking tours on bikes. Bike tours are great because they allow you to see a huge amount of a city in a short amount of time.
These local guides will also be happy to share their favorite restaurants, shops, and sights, so it's another good way to get an insider's view of the city.
Finally, if you're really on a tight budget, there are plenty of self-guided walking tours found in guidebooks. Most bookstores will also have a handful of books dedicated to self-guided walking tours. If you hate reading, you can also download audio city guides.
Explore Cities by Bike
One of the best ways to explore a city is by bike. Most European cities are super bike friendly, so it isn't as scary as most people imagine. It's relaxing, you can cover a huge amount of ground, and you'll get a unique view of the city that you'll never get by using the metro or bus. Many cities have state-run free/cheap bike rental programs that let anyone rent a bike for short periods of time. Additionally, any city will have companies that rent bikes.
See The City In The Early Morning
You'll see a completely different city if you explore it early in the morning. If you're out the door by 7am, you'll have the streets largely to yourself. It's a really cool feeling and it's amazing how peaceful everything is — even in huge cities like Paris and London. I recommend trying it a least a few times.
Seek Out Special Experiences
There is more to travel than seeing the sights — you should also try to do something where you're an active participant. Take a cooking class. Go to a sporting event. Go skydiving. Go biking. Rent a scooter for the day. These activities might be a little expensive, but these experiences will be the things you remember most from your trip.
Take Time To Wander
Don't be afraid to take some time to simply wander aimlessly around cities. Get lost. Maybe you'll find some cool things to see. If nothing else, you'll get a glimpse of peoples' everyday lives.
You Can't See It All, So Don't Try
Don't make the mistake of trying to see everything because jam-packing your daily itinerary will lead to burning out. You'll exhaust yourself and in the end you won't even remember what you've seen. So take it easy.
Pick and Choose Museums
If there is one thing Europe has plenty of, it's museums. It's easy to go crazy with visiting museums, but it's also easy to burn out. Pretty soon everything will blur together. I like to visit maybe one or two museums per city. If you're an art or history buff, you may be perfectly happy visiting multiple museums, but I like to limit my intake.
Visit Popular Attractions Early
The most popular attractions will become overrun with tourists — especially in the busy season. Head out there early so you can skip the crazy lines.
Find Some Green Space
Like most people, I tend to city-hop when I travel to Europe, so it's nice to escape the bustle of the city. Luckily, most cities have plenty of parks and other green space, so it's a pleasure to spend a little time in those calm, leafy spots.
Parks are also great places to have a nice picnic. I highly recommend it.
Mingle Around The Markets
One of the best places to interact with the locals is at the market. The market is also an amazing place to experience the sights, smells, and taste of the local culture.
Miscellaneous Travel Advice
Below is some general travel advice that will help you stay sane while you travel.
Remember To Relax
Things will go wrong. You'll mess up. You'll fight with your travel partner. You'll spend way too much money on something you shouldn't have. You need to learn how to roll with the punches or you will go crazy. If you feel yourself starting to get stressed, take a step back and remember that this is all part of the experience.
Find The Human Connection
I'll admit that this one is harder said than done, but try your best to make a human connection to the culture. Travel is much more meaningful when you can actually meet and interact with the locals. But you'll have to actively seek out these experiences. Even hanging out in a café full of locals or going to a grocery store can be a culturally enriching experience.
Being A Tourist Isn't Bad
There is a lot of discussion about the whole "tourist vs traveler" thing and I get it… but some people go a bit overboard and shun all "touristy" things. But just because something is touristy doesn't make it bad. It'd be a shame to skip the Eiffel Tower just because it's the biggest tourist attraction in the world — I know people that shun seeing these things as a point of pride, but I think having this attitude is a mistake. Sure, skip the obvious tourist traps that are void of cultural relevance, but don't get so caught up in the idea that you must act like a "local" all the time to have an "authentic" experience.
Prepare for Burnout
Not many people talk about it, but most travelers reach a certain point in their trip where they start to feel burned-out. This is especially true for people that travel at a breakneck pace, but nearly everyone will feel it at some point. For most people, it kicks in around week two or three. It's perfectly normal, so don't worry.
Take some time to do normal stuff. Go see a movie. Spend a few hours relaxing with a book in a park. Just walk around. A lot of people resist doing these "normal" things because they feel like they're wasting their trip, but it's not true. You need time to recharge your batteries and the more you put it off, the more it will affect your travels.
Keep a Journal
Spend a little time each day writing about the things you've done. Write about what you ate or if you had an encounter with a crazy person. Write down train times and addresses. By the end of your trip, it will be an awesome souvenir.
Get Offline
Being connected to the Internet is great and can make traveling easier. But it's also easy to focus so much on posting photos online and communicating with people back home that you take yourself out of the moment. You end up being so "connected" that you become disconnected from what you've traveled across the world to see.
Make "You" Time
If you're traveling with a group, don't feel bad about splitting away from them to do your own thing for a bit. It will help keep you sane and it will also help keep your group from killing each other.
Take Photos of Yourself
I have thousands of photos from my travels, but I only have a few with me in them. Not having more photos with my travel partners and me in them is one of the things I regret the most. Don't be afraid to ask strangers to take your photos because most of the time they want someone to take their photo as well.
Trust me on this one because in a few years after your trip is over, the photos that you're in are going to be 1000x more interesting than pictures of some random church.
Value vs. Price
Traveling on a budget isn't always about doing things as cheaply as possible. It's also about getting the maximum amount of value for your money. Sometimes spending a little extra will result in a large jump in value, so take that into consideration. For example, paying a few extra dollars on a hostel t
hat is located in an amazing location might be worth it because your overall enjoyment will be much higher than staying at the cheap hostel on the edge of town.
Cherish The Moment
Take some time to truly cherish the moment and stop thinking about what to do or see next. Soak in the atmosphere and realize how fortunate you are to have such a great experience. Appreciate this time while it lasts because it will absolutely fly by.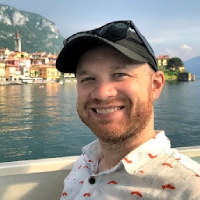 Latest posts by James Feess
(see all)
No Funny Business
The Savvy Backpacker is reader-supported. That means when you buy product/services through links on the site, I may earn an affiliate commission — it doesn't cost you anything extra and it helps support the site.
Thanks For Reading! — James
Questions? Learn more about our Strict Advertising Policy and How To Support Us.