Yes, Amsterdam has weed. Yes, Amsterdam has legal prostitution. Ok, glad we got that out of the way. But Amsterdam is so much more than all the vices that come to mind when people think of this amazing city.
In this Amsterdam Travel Guide, we'll cover many of the city's highlights — including what to see, what to do, and what to eat. And, of course, we'll give plenty of budget travel tips.
What You'll Find In This Amsterdam Travel Guide:
How Much to Budget to Visit Amsterdam
How Long to Visit Amsterdam
The Good and Not-So-Good Things About Amsterdam: A Quick Overview
Amsterdam's Must-See Sights and Attractions
Amsterdam's Best Neighborhoods
Cheap Eats and Drinks
Best Amsterdam Hostels
Amsterdam Nightlife
More Resources to Help You Plan Your Visit On a Budget
Public Transportation
---
How Much to Budget to Visit Amsterdam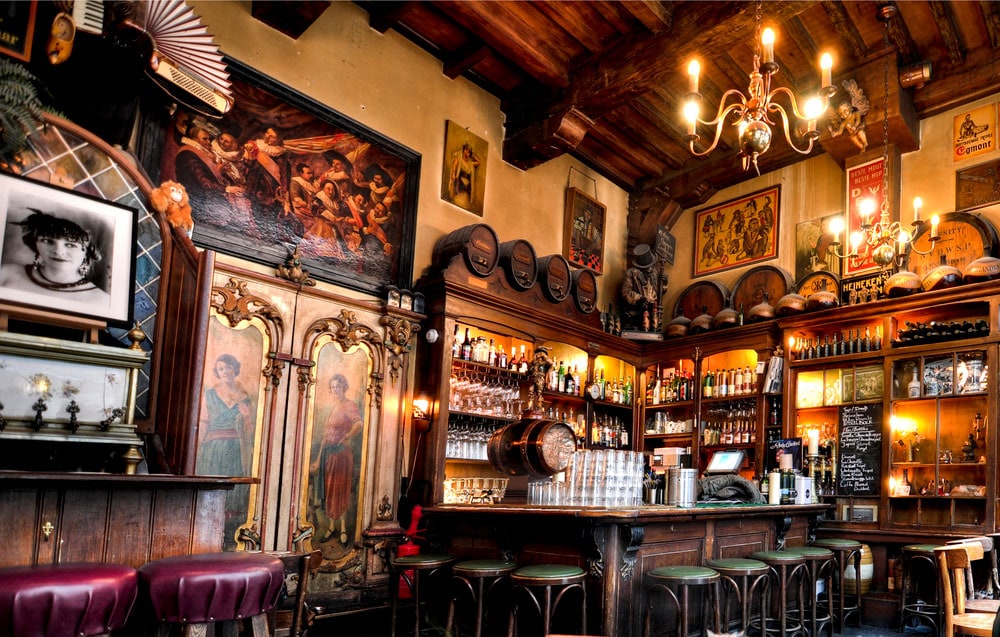 We recommend budgeting €45-€85/day if you're on a backpacker's budget. You can easily spend more, and you might be able to spend less, but this is a good range for planning purposes. You can view our Amsterdam Daily Price Guide for more in-depth cost details.
Amsterdam is a little on the expensive side compared to other cities. Accommodation and attractions both tend to be pricey, so you may want to spend only a few days here if you're on a tight budget.
---
How Long to Visit Amsterdam: 3-4 Days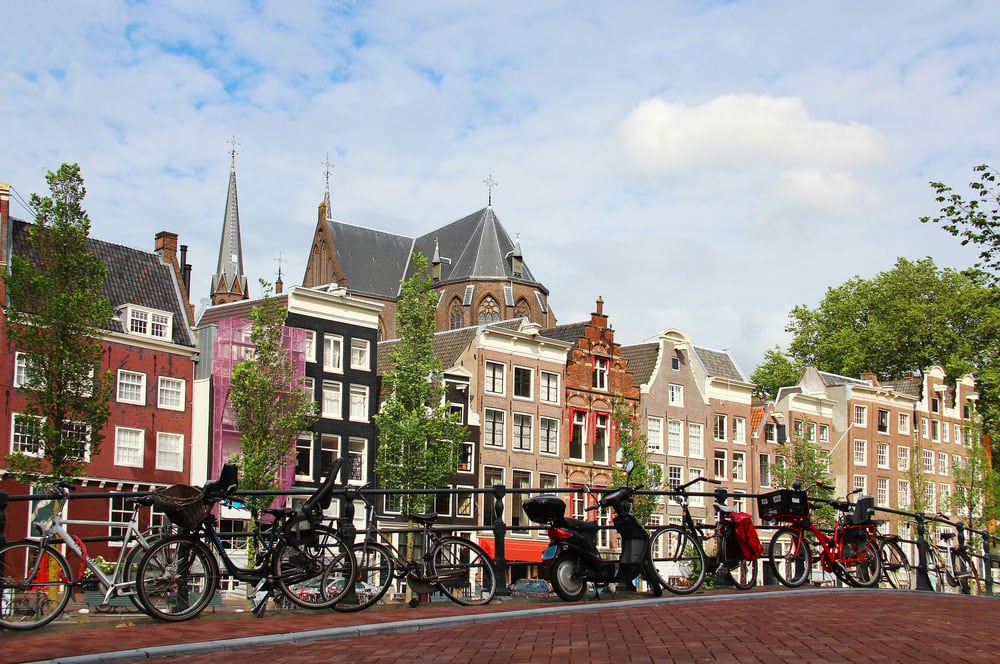 Amsterdam is a compact city so it only takes a few days to see the major sights. We recommend spending three or four full days in the city.
You could spend more time here and still have plenty to do but three or four will give you a good overview of the city.
Amsterdam does have a handful of nice day trip options, so you may want to extend your stay by a few days to experience those cities.
---
The Good and Not-So-Good Things About Amsterdam: A Quick Overview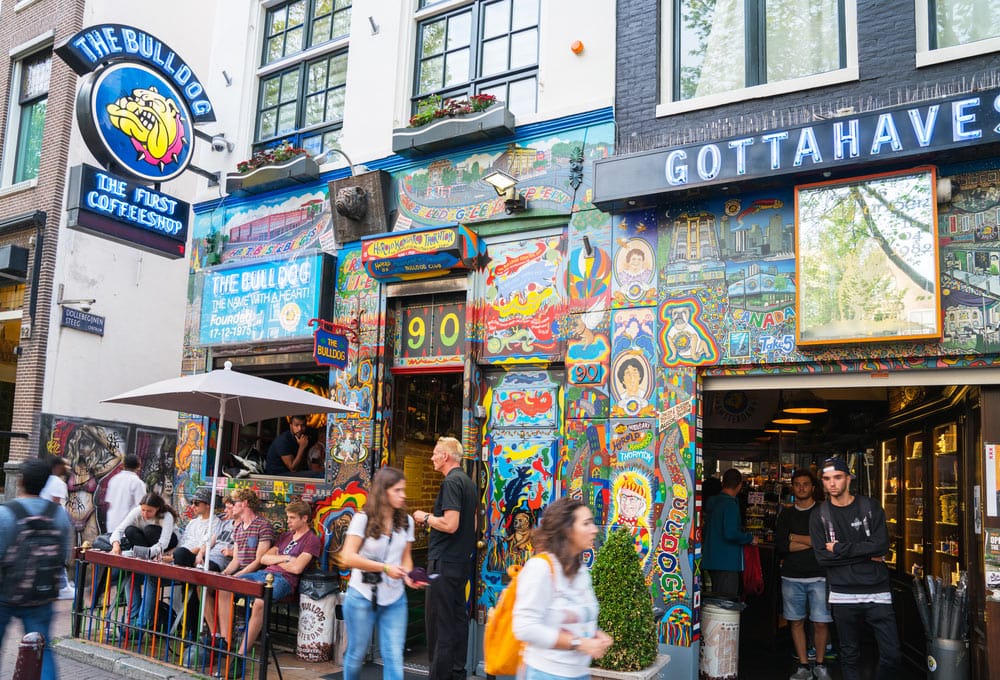 We thought we'd share some positive and negative things about Amsterdam.
The Not-So-Good
Kamikaze Bikes: In Amsterdam, bikers rule the street and they are everywhere. Locals have zero patience when it comes to tourists standing in their bike lanes — they will run into you.
The Riff Raff: Amsterdam is a popular destination for party-goers, so you're going to have to deal with drunk and/or high people at some point.
Not a Big Culinary Scene: While it's getting better, Amsterdam isn't exactly known for good food. Additionally, even not-so-great restaurants still tend to be expensive, so you'll need to venture outside the tourist-heavy city center to find better deals.
Annoying Weed Scene: We have nothing against smoking pot but lots of tourists take this overboard and end up being annoying.
The Good
The Beauty of the City: The main part of Amsterdam and its canals is classified as a UNESCO World Heritage Site — so you know it's going to be impressive. In fact, Amsterdam has more canals than Venice and has 1,500 bridges — so simply walking around these canals is a treat in and of itself.
Solid Museums: Amsterdam has a handful of world-class museums that you'll want to check out.
Bikes: Rent a bike and explore this extremely bike-friendly city — it's how all the locals navigate the city.
Laid-back Attitudes: Amsterdam is a super chill city — and no, it's not because of the weed. Its citizens know how to relax and enjoy life.
Beautiful Locals: Not only are the Dutch are the tallest people, but they're also some of the most attractive.
---
Amsterdam's Best Museums and Cultural Attractions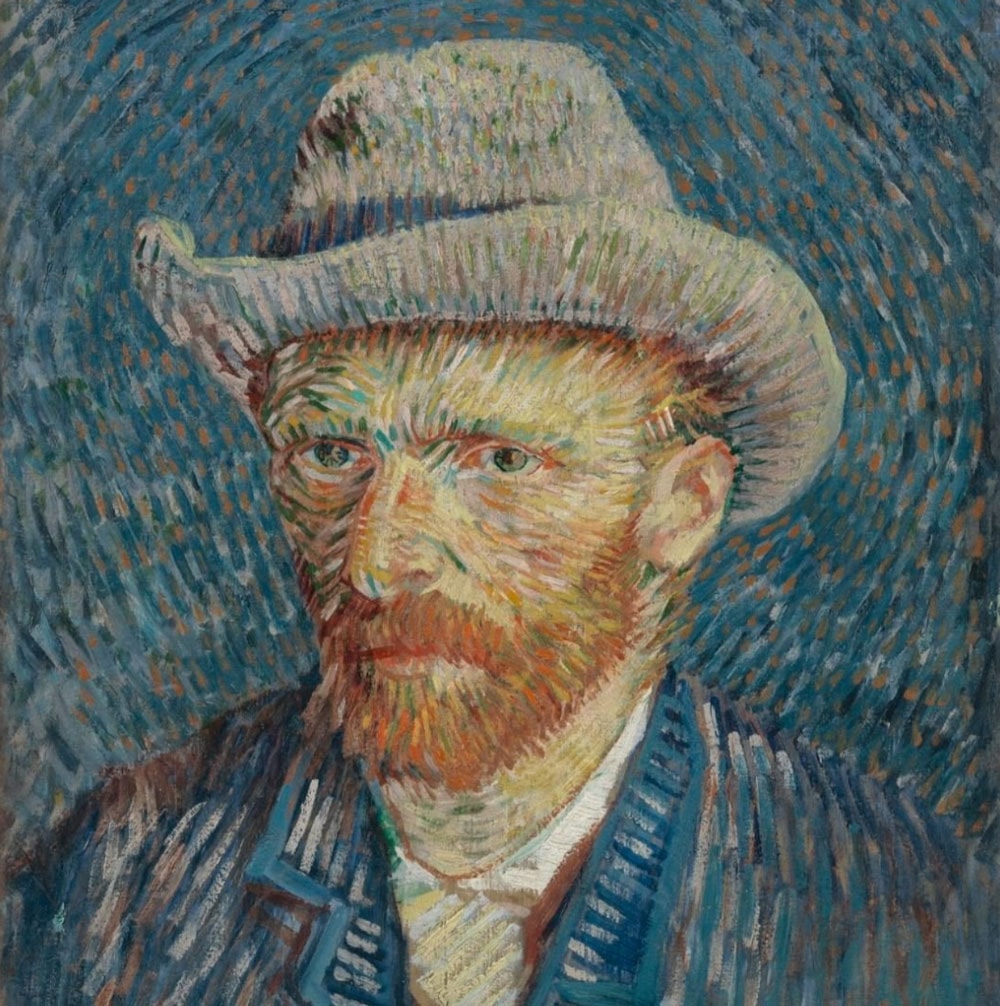 Amsterdam has over 60 museums and a few of those are truly world-class. Below are our favorites that we think you should check out:
Rijksmuseum — Museum of the Netherlands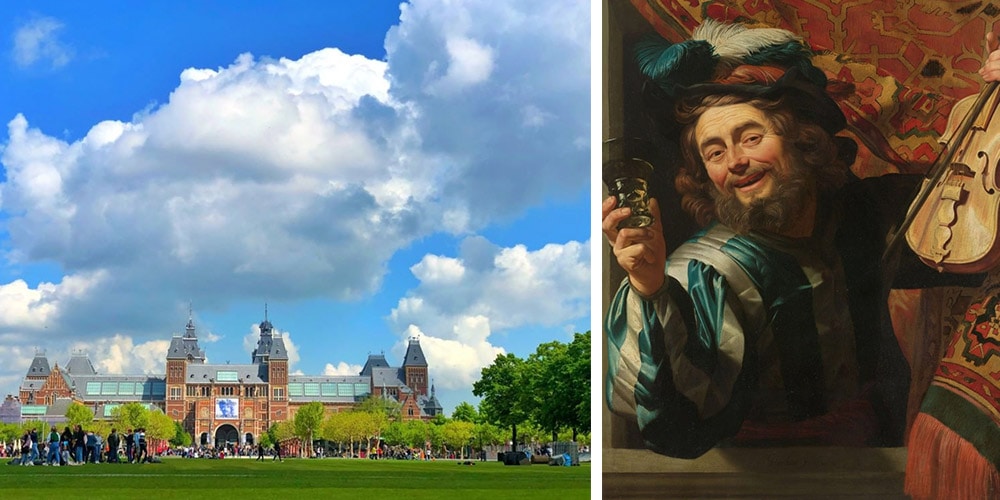 The Rijksmuseum is a beautiful museum that covers Dutch art and history from the Middle Ages to the present day. The collection includes Rembrandt, Hals, Vermeer, and Steen, among other famous Dutch artists.
Van Gogh Museum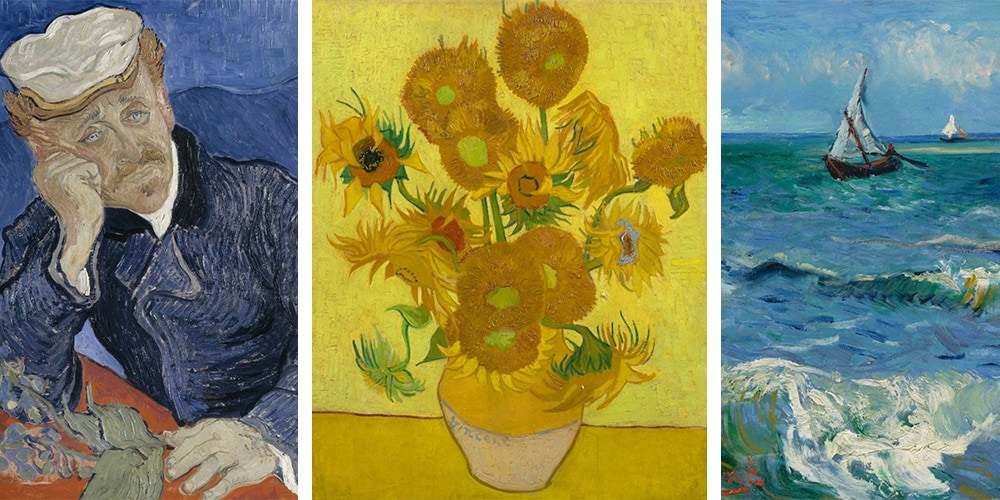 The next must-see museum is the always popular Van Gogh Museum. This always popular attraction features a huge collection of the artist's most famous works and some other works from his contemporaries.
Admission: €19

This is a popular museum so booking a scheduled entry ticket in advance is highly recommended.
Local Tip: Check out Vincent on Friday — a special event held the last Friday of every month from 7 p.m. until 10 p.m. Each event has a different theme and is brought to life with the help of young, creative artists. There is usually a DJ, drinks, and you also have free time to explore the museum. This is a very popular social event so tickets sell out quickly.
Stedelijk Modern Art Museum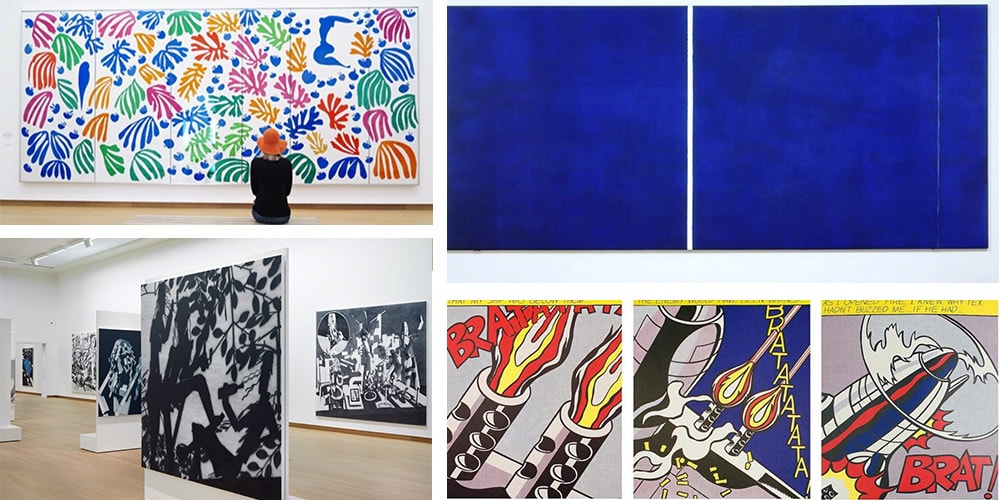 The Stedelijk Museum's bathtub-shaped exterior is just as interesting as many of the works of modern art, contemporary art, and design that you'll find inside.
Moco Museum
The Moco Museum is a newly opened modern and contemporary art museum with works from Dalí, Banksy, Keith Haring, and other notable artists.
Photography Museums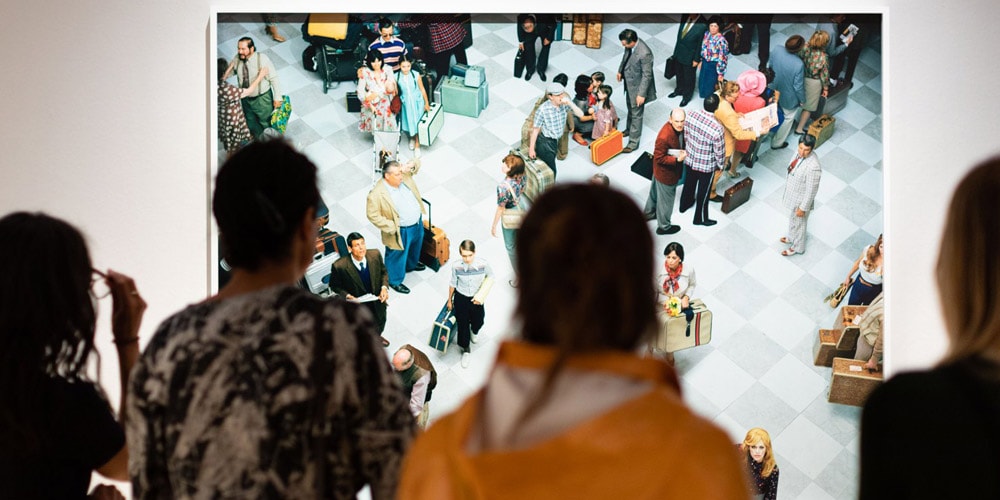 The Foam Photography Museum (Admission: €12.50 // See On Google Maps) features photographs from both big-name & up-and-coming photographers.
The Huis Marseille, Museum For Photography (Admission: €9 // See On Google Maps) is another photography museum featuring rotating exhibitions.
The Anne Frank House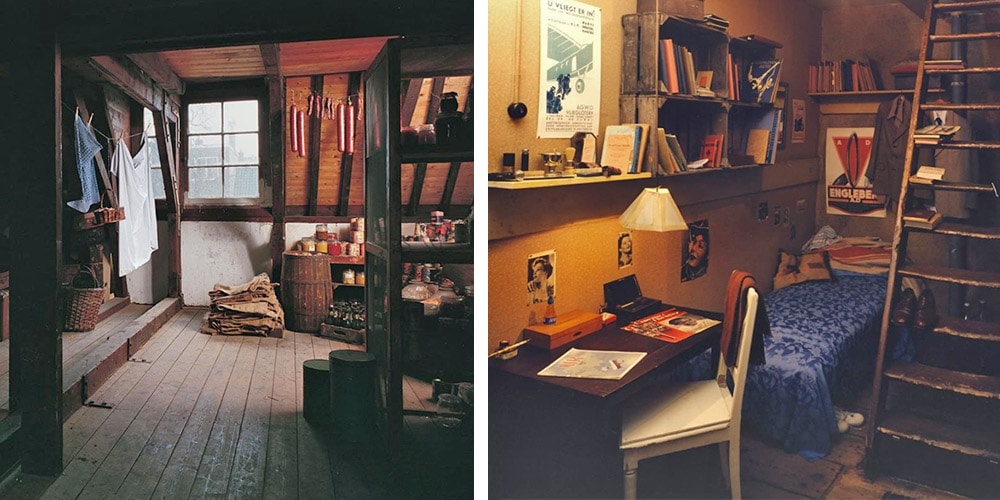 A sight that's on just about everyone's list is the Anne Frank House. This museum takes you through the attic where the Frank family hid from the Nazis during World War II.
Dutch Resistance Museum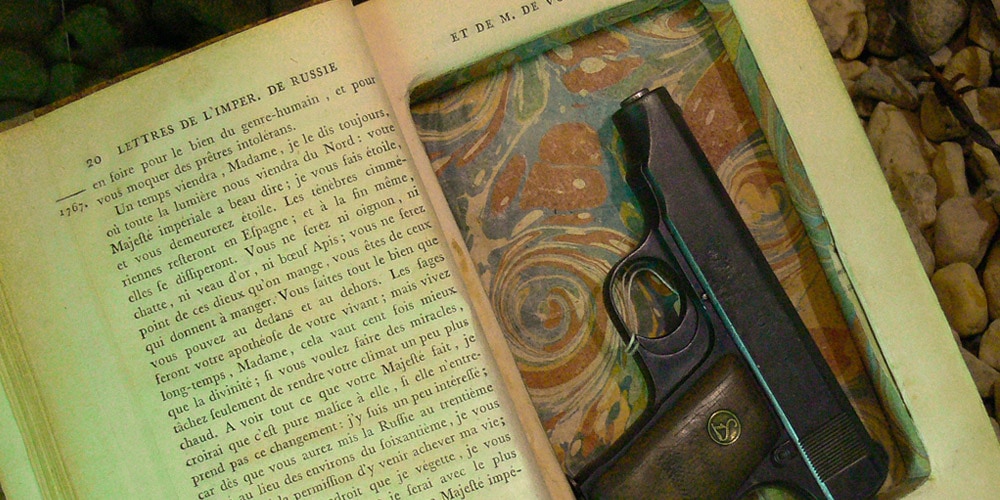 The Dutch Resistance Museum (Admission: €11 // See On Google Maps) is an interesting museum that describes life under Nazi control and the country's underground resistance movement.
The Amsterdam Museum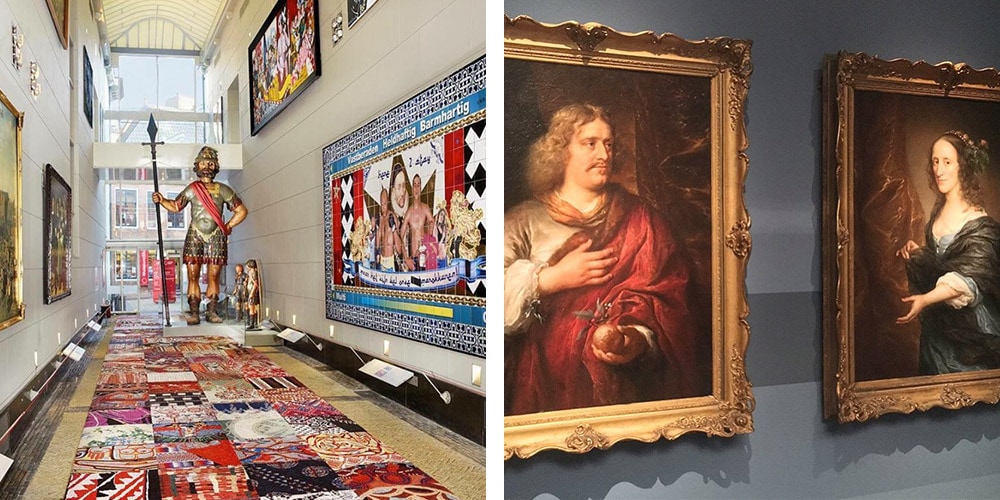 Located in a former orphanage, the Amsterdam Museum is a fun interactive museum that covers the city's history from the 1500s to the present time.
The National Maritime Museum – Het Scheepvaartmuseum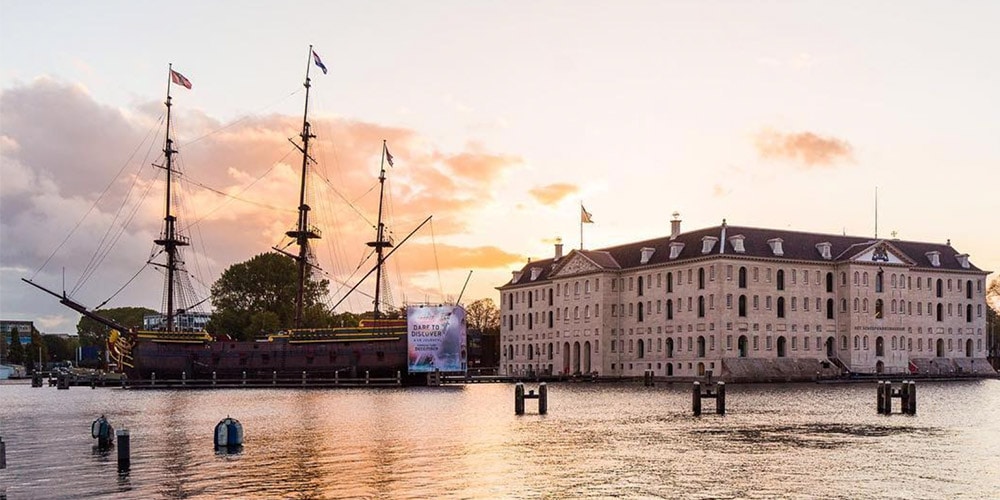 The National Maritime Museum is a bit of a hidden gem that gives a great look into the Netherlands' long maritime history. A lot of the exhibits are kid-friendly so this is a nice place for the family. The highlight is the replica 18th-century merchant ship.
Museum Of Lord In The Attic
Here's an interesting one… this beautiful Catholic church was secretly built in the attic of a 17th-century canal house right in the middle of the city's Red Light District.
Oddball Museums
In the mood for something a bit different? Check out these interesting museums:
---
The Best Parks in Amsterdam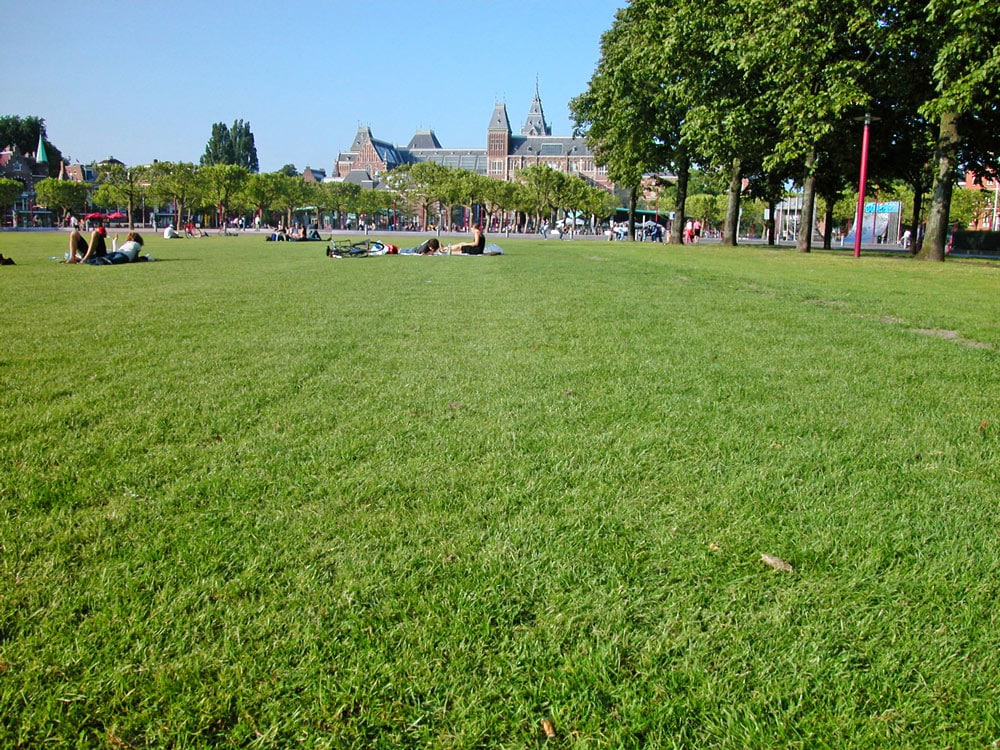 One of the best places to soak in Amsterdam's famous chilled out vibe is in one of its many excellent parks.
Vondelpark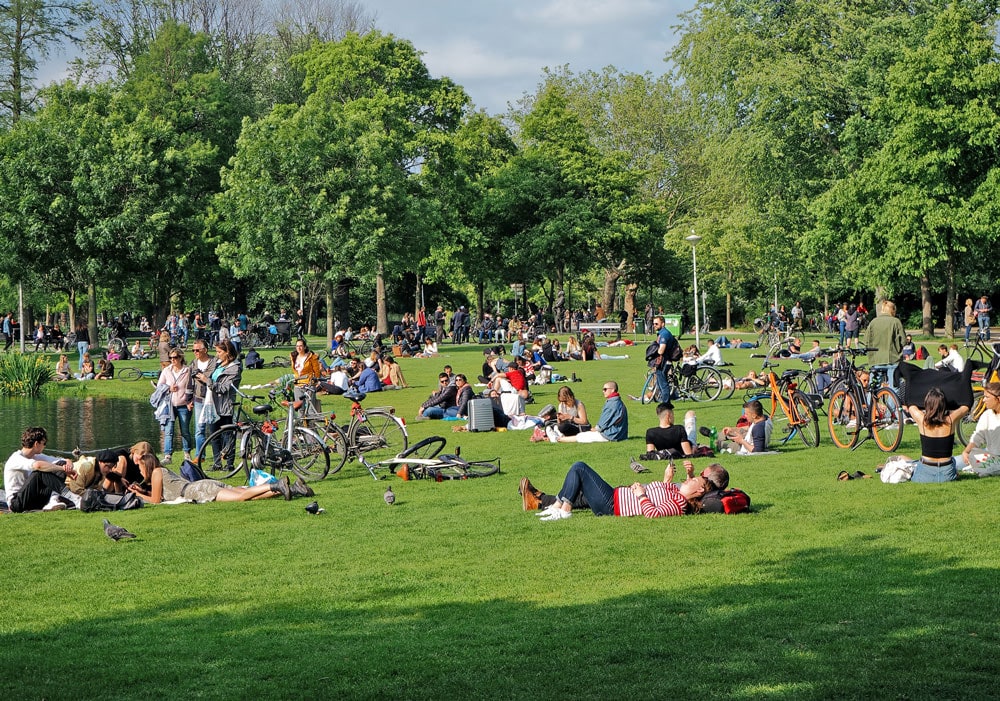 Amsterdam's largest and most popular park is Vondelpark. This 110-acre park attracts millions of visitors to its large grassy lawns, manicured gardens, walking paths, ponds, canals playgrounds, and shady trees. It makes a prime place to relax and have a picnic on a nice day.
Museumplein (Museum Square)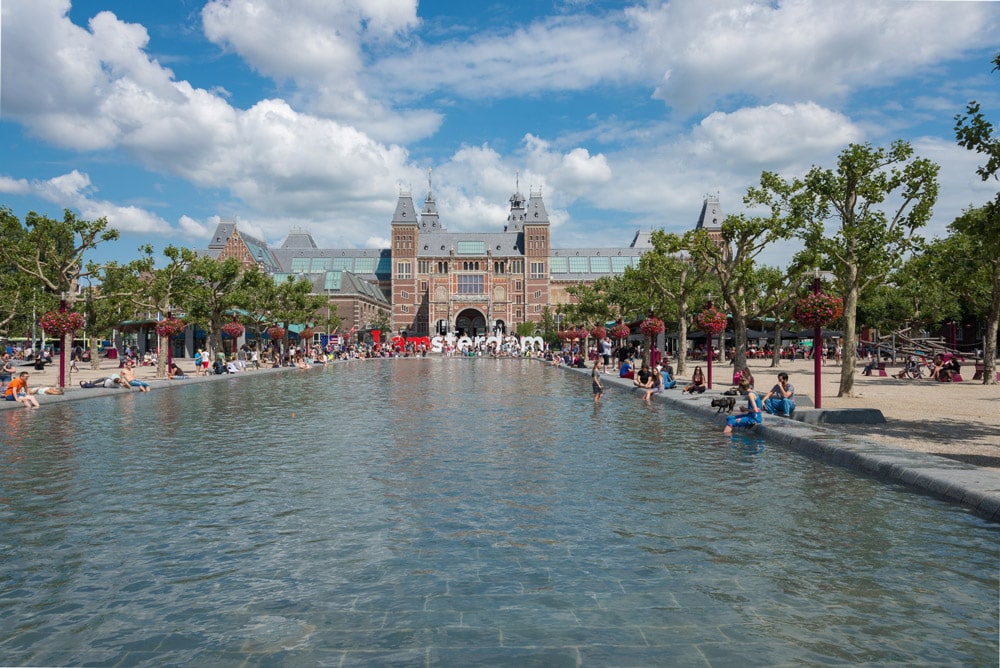 Museumplein is park and city square that's located in front of the Rijksmuseum and Van Gogh Museum — so it makes a great place to take a load off while you're checking out Amsterdam's best museums.
Sarphatipark
Located next to Amsterdam's largest street market (Albert Cuypmarkt), Sarphatipark is a great small park for relaxing after shopping. So pick up some goodies a the market and enjoy them while enjoying Sarphatipark's fresh air.
Oosterpark
Located in the eastern part of Amsterdam, Oosterpark is the first major park built by the city back in the 1890s. It features an English garden, ponds, streams, a children's wading pool, and plenty of places to wander around.
Frankendael Park
This beautiful park isn't as busy as Amsterdam's other major parks but it's worth checking out if you're in the area. It features trails, ponds, plenty of green space, two high-end restaurants, and a beautiful old mansion complete with a manicured garden in the back.
---
Amsterdam's Best Food and Flea Markets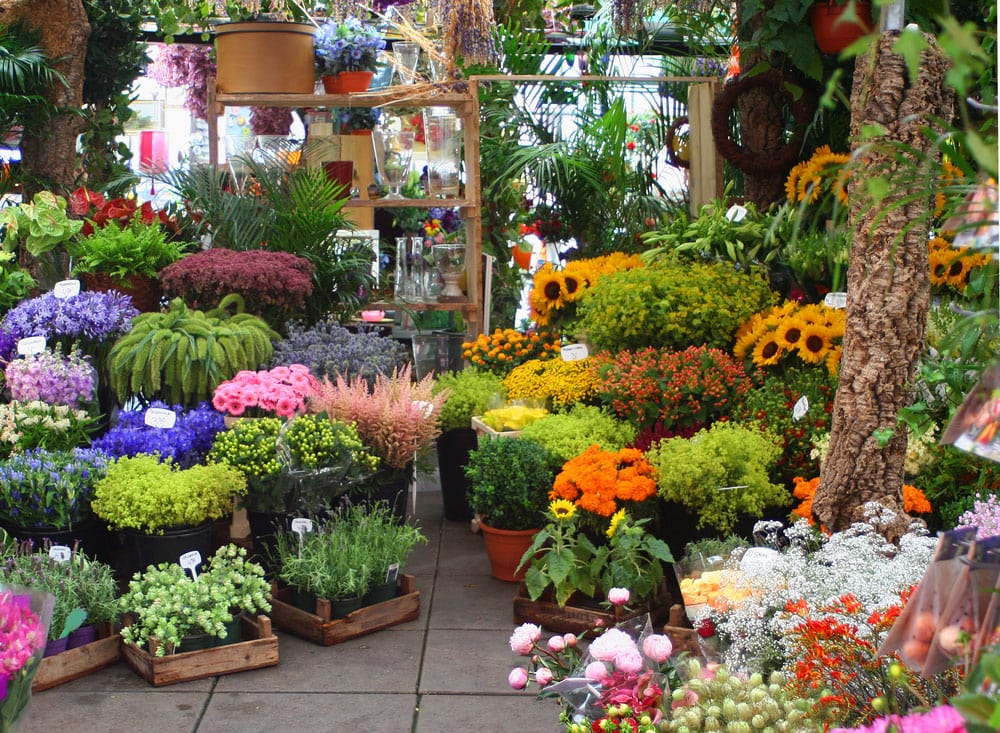 Here are a few of our favorite places to buy fresh/prepared goodies as well as all sorts of secondhand souvenirs.
Albert Cuyp Market
Put the Albert Cuyp Market on your must-visit list because this place has it all — from fresh produce and prepared foods to vintage clothing and boutiques selling various products. This market has been open since 1905 and it's grown to be one of the largest in Europe so you're sure to find something interesting among the many vendors.
The surrounding neighborhood is also full of interesting bars, cafes, restaurants, and shops.
IJ-Hallen Flea Market
IJ-Hallen flea market is the biggest flea market in Europe so it's the best place to find unique treasures. Entry costs €5 and it's only held one weekend a month.
Waterlooplein Flea Market
The oldest flea market in Holland and it features around 300 vendors selling lots of random stuff. The IJ-Hallen Flea Market is much better so check that out first if you have the chance.
Hours: Monday to Saturday; 9:00 am – 6:00 pm
Amsterdam Flower Market – Bloemenmarkt
First opened in 1862, the Amsterdam Flower Market is the only floating flower market in the world. It has flowers year-round (but a much bigger selection during the spring/summer) so it's a great place to check out the country's famous tulips and other flowers. This isn't a huge market and it's fairly touristy but it's worth checking if you're in the area.
Hours: Mon-Fri 8:30 to 19:00 & Sat-Sun 8:30 to 19:30
Noordermarkt
This long-running open-air market sells all sorts of vintage knickknacks and doodads on Mondays and on Saturday it sells mostly organic produce.
---
Amsterdam's Neighborhoods: Quick Overview
By the way, the image above is from Amsterdam's official tourism website… usually tourism websites are terrible but Amsterdam's is honestly excellent.

They have a great neighborhood guide for the city center and one for the surrounding neighborhoods.
Centraal Amsterdam & The Red Light District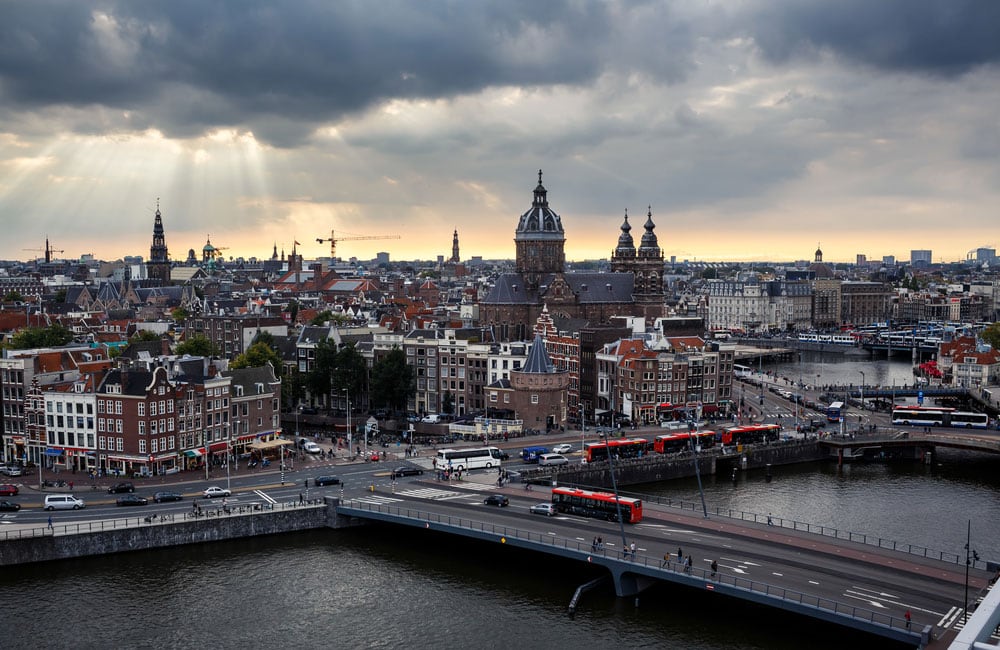 You'll undoubtedly spend a lot of your time in Amsterdam's city center since that's where a lot of the tourist action is located. And yes, the Red Light District is very touristy and safe — you'll see tour groups of little ol' ladies being led past the working ladies' booths.
There are a large number of hostels and budget hotels in the center but they're not exactly cheap — which is pretty standard the center of any European city.
But don't forget that Amsterdam has a lot of great neighborhoods located a short distance from the center — which will give you a much more authentic sense of the city's local vibe.
Plus, leaving the center will help you escape the crazy crowds, souvenir shops, and high prices.
Jordaan Neighborhood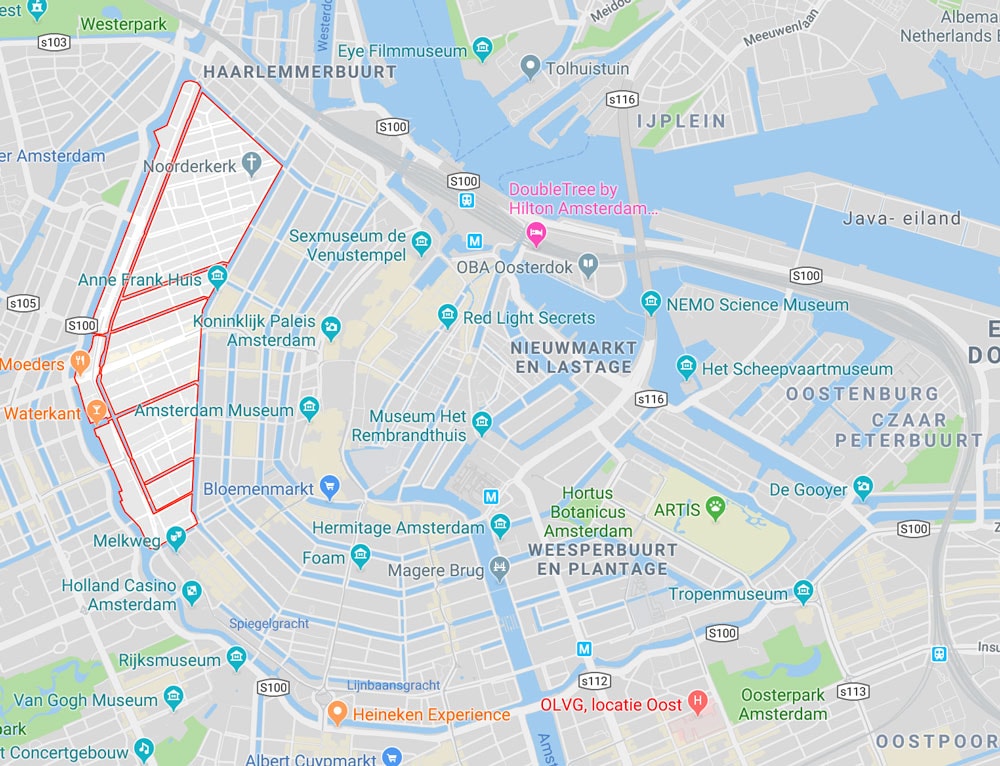 Every article and guidebook about Amsterdam tells you to visit the trendy Jordaan neighborhood. So it's obviously not some hidden "insider" secret but you honestly should visit as it has loads of charm.
The Jordaan used to be a working-class area but now it's a haven for artists, students, and young professionals. It's also where you'll find some of the city's most desired (i.e. expensive) real estate.
And while the Jordaan is still technically in "central" Amsterdam, it retains it's laidback vibe thanks to its many independent bars, restaurants, pubs, farmers markets, cafes, old brown bars, flea markets, and shopping.
Accommodation tends to be fairly expensive in this area thanks to its desirability.
De Pijp Neighborhood
De Pijp is located just outside the southern edge of Amsterdam's center, and it's been a hub for artists and intellectuals for well over 100 years. Now, it's a popular neighborhood for all ages, nationalities, and professions. It's packed full of great restaurants, bars, pubs, boutique shops, and markets.
Albert Cuypmarkt, the best markets in Amsterdam/Europe, is located in De Pijp so that's something you'll want to check out. The neighborhood is well serviced by trams so you can get into the center of town easily. It's only about a 20-30 minute walk to the center of town so you can easily walk or bike if you wish.
As another bonus, you can still find some affordable accommodation options in the De Pijp.
De Negen Straatjes Neighborhood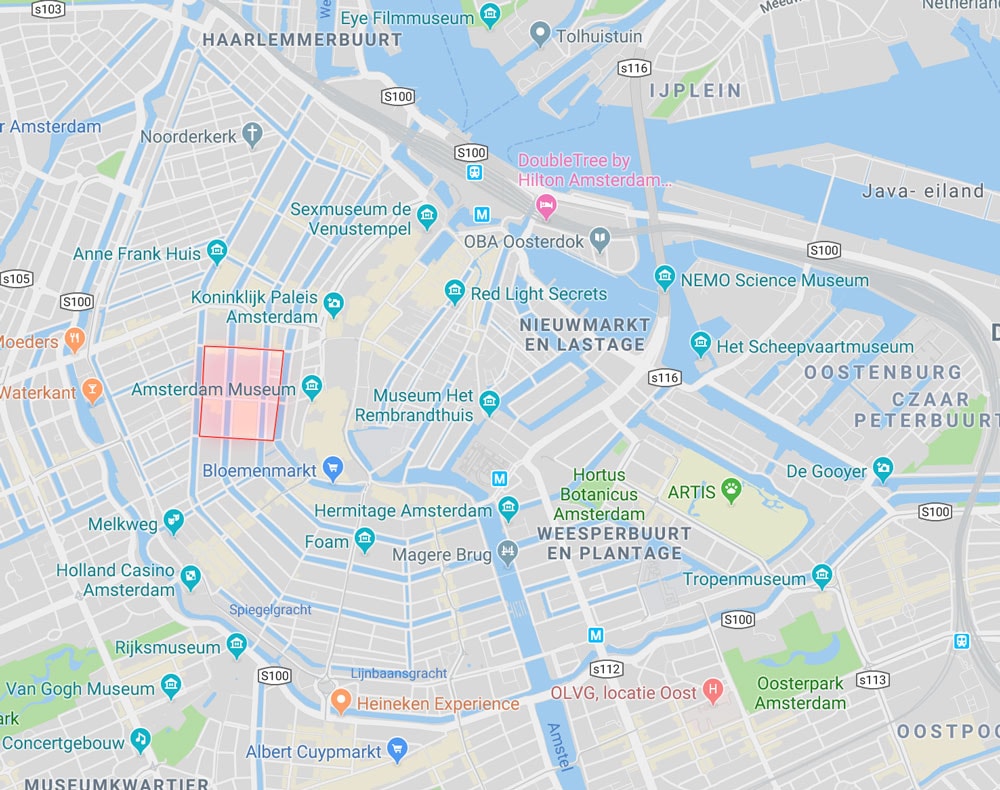 De Nergen Straatjes (which translates to The Nine Streets) is a small neighborhood made up of nine small side streets. It's most famous for its cobbled streets lined with vintage and designer shopping, independent specialty stores, and cozy cafés.
De Nergen Straatjes may be located in the center of the city but it fights to protect its independent vibe so you won't see many chain stores (which is a welcomed change).
Oud-West Neighborhood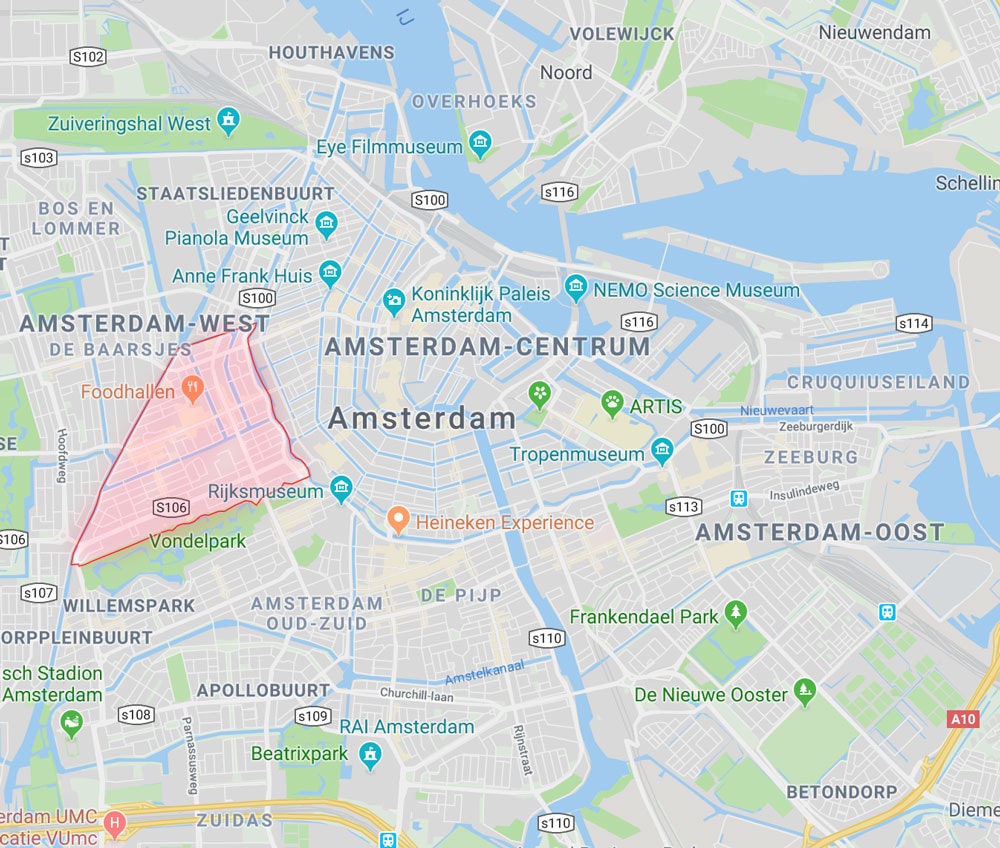 Venture to the west of the city center and you'll find the Oud-West neighborhood. This part of the city is residential but it still has plenty of energy, trendy cafes, fun restaurants, outdoor food markets, and the uber-popular and newly-opened De Hallen Cultural Center — which contains an excellent food hall, cinema, cafes, shopping, and more.
Amsterdam-Noord Neighborhood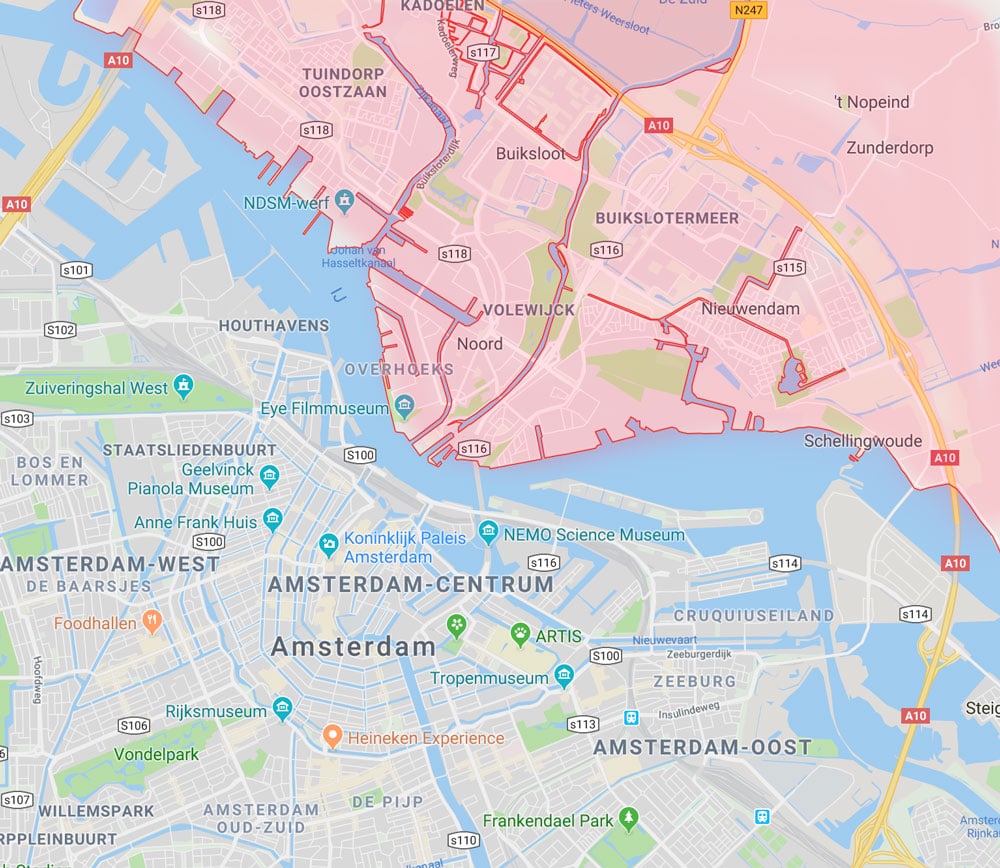 For a completely different view of Amsterdam, take the free 10-minute ferry ride to Amsterdam-Noord. This former industrial area often gets compared to Brooklyn so while it might not be pretty, it's a nice area to find trendy cafes, bars, art galleries, cool street art, flea markets, beaches, craft breweries, dance clubs, and all the other things that hipsters love.
You can also find lots of affordable accommodation in Amsterdam-Noord.
---
What To Eat in Amsterdam
Food is one of my favorite ways to connect with the local culture and to truly get an insight into the vibe of a city. We'll also be the first to admit that Amsterdam hasn't exactly been a foodie's dream destination but that trend has been changing over the past few years.
Here are a few of our favorite traditional Dutch things to eat while visiting Amsterdam:
Stroopwafel
The most famous sweet treat in Amsterdam is the lovely stroopwafel. This dessert consists of a layer of syrup (normally honey or caramel) sandwiched between two thin waffles.
Stroopwafels are sold in grocery stores but we highly suggest finding fresh ones as they're extra delicious when still warm.
Where to get a solid stroopwafel:
Dutch Apple Pie
Who doesn't love apple pie? Well, the Dutch know how to make some delicious pie so I make sure to get my grubby hands on a few slices whenever I travel to Amsterdam.
Where to get excellent apple pie in Amsterdam:
Poffertjes and Pancakes
Poffertjes are fluffy mini pancakes topped with powdered sugar and butter. They're served all over the city so they're easy to find.
On the other hand, regular ol' pancakes are also popular. Beware that some places make monster-sized pancakes so one will usually be enough.
Note: Pancakes can be either sweet or savory (kind of like crepes).
Where to get your hands on some poffertjes and pancakes:
De Carrousel: One of the most popular and kitschy pancake spots in Amsterdam and the interior looks like you're eating in an old school carousel (i.e. lots of neon and bright colors). See on Google Maps
Pancakehouse Upstairs: This quirky and tiny local favorite is housed in the upstairs of a house built in the 1530s. You might want to make reservations or arrive early as they only have four tables. See on Google Maps
De Vier Pilaren: Pancake heaven and one of the many go-to places in Amsterdam for poffertjes. They also have a really nice outdoor seating area. See on Google Maps
The Pancake Bakery: Another excellent spot to scarf down on tasty Dutch pancakes of all sizes. It's housed in a former two-story warehouse and has excellent canal views. See on Google Maps
The Happy Pig Pancake Shop: Exceptional little pancake house and they have vegan and gluten-free options!
Pancakes Amsterdam: Basic name but excellent pancakes. It's located right in the middle of the touristy part of the city but don't let that scare you away. See on Google Maps
Oliebol
Oliebol, which literally translates to "oil balls", is delicious deep-fried fluffy bread balls. It's similar to a doughnut. Note: This is traditionally a Christmas goodie so it's harder to find outside the holiday season.
Dutch Cheese
Gouda is the most famous Dutch cheese and you can find all sorts of different types in Amsterdam. Of course, there are lots of other lesser-known Dutch cheeses to choose from as well.
You can find Gouda and other Dutch cheeses in any grocery store but head t a specialty cheese shop for a higher quality selection.
Thick-Cut Fries & Sauce
Another street food favorite is thick-cut fries served up in a cone for ultimate portability. These fry shops will have a huge selection of dipping sauces so try a few different options.
Where to get some of the best fries in Amsterdam:
Vlaams Friteshuis Vleminckx: Takeaway joint with some of the best fries in the country. See on Google Maps
Manneken Pis: This takeaway shop was voted the best street fries in Amsterdam. There are 20+ sauces to choose from. There is always a line but it moves quickly. See on Google Maps
Herring and Fried Cod
The humble herring has been an important part of Amsterdam's history so it's no surprise that it continues to be a local favorite. You can find it being sold throughout the city. It's usually served brined (i.e. basically raw).
Personally, I'm a fan of deep-fried cod (Kibbeling) — which is also a popular dish served with mayonnaise-based garlic sauce or tartar sauce.
Here are some local favorites for herring and fried fish:
Kaassoufflé
This tasty Dutch snack is basically cheese that has been breaded and deep-fried. I mean, it's probably extra awesome after a few beers. You'll find these at most pubs or FEBO.
Bitterballen
Visit any pub and you'll find these tasty deep fried crispy meatballs which are usually served with mustard. These taste great with a cold beer.
Stamppot
The quintessential Dutch comfort food — which is a combination of mashed potatoes and vegetables. It's often topped with sausage. You can find it at any traditional Dutch restaurant.
Surinamese & Indonesian Cuisine
Indonesia and Suriname were former Dutch colonies for hundreds of years so you'll find a lot of great restaurants from these parts of the world. They're certainly worth seeking out.
---
Where To Eat Traditional Dutch Cuisine
Here are some local favorite restaurants to eat at when you're exploring Amsterdam.
Dutch Restaurants
Foodhallen Food Hall
Founded in 2014, this food hall has 21 trendy food vendors whipping up all kinds of interesting things to eat. Foodhallen is quickly becoming one of the most visited spots in Amsterdam by both locals and visitors.
Want More Places to Eat? The folks over at the Amsterdam Subreddit put together this Google Map of place to eat in Amsterdam so you might want to check that out.
---
Cheap Eats in Amsterdam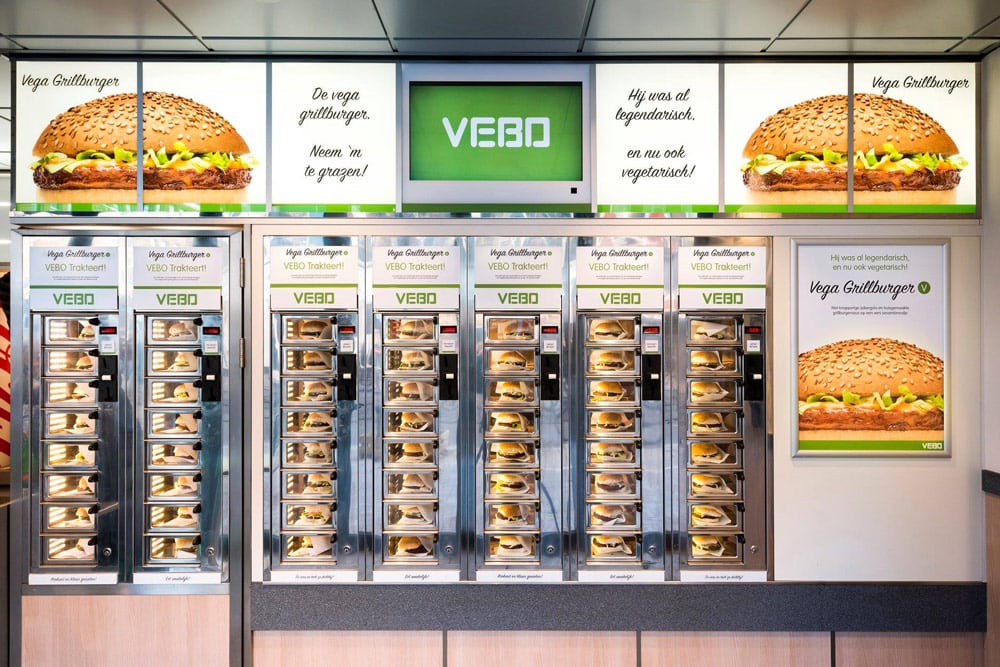 If you're anything like us then you're always searching for cheap places to grab a bite to eat. Luckily, Amsterdam has plenty of cheap eats.
Takeaway meals like Turkish kebabs with fries or similar dishes from a takeaway shop will cost about €5.
A cheap pizza will cost about €5.
If you're under the influence, you might want to check out a unique restaurant called FEBO (or the VEBO for vegetarians). It's basically a vending machine restaurant that serves cheap fried food — they have multiple locations.
Cheap Lunch Spots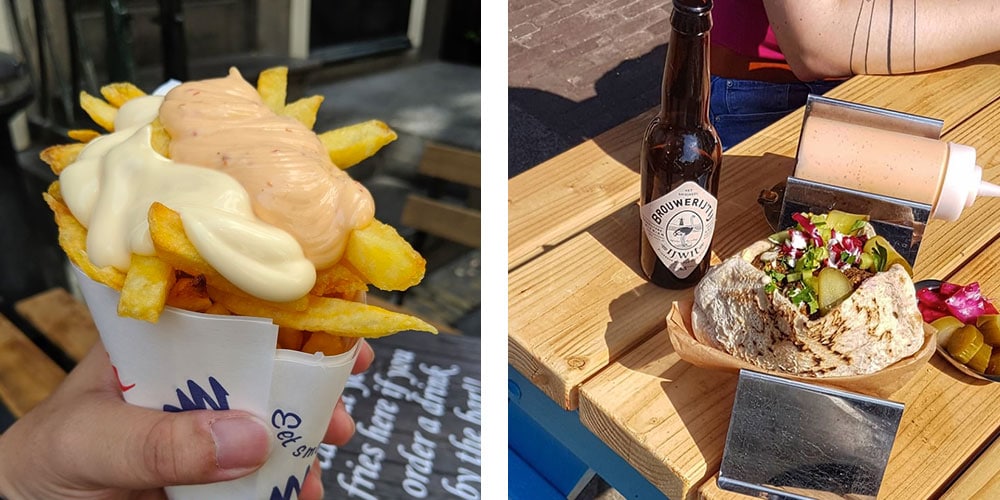 Cheap Dinner Spots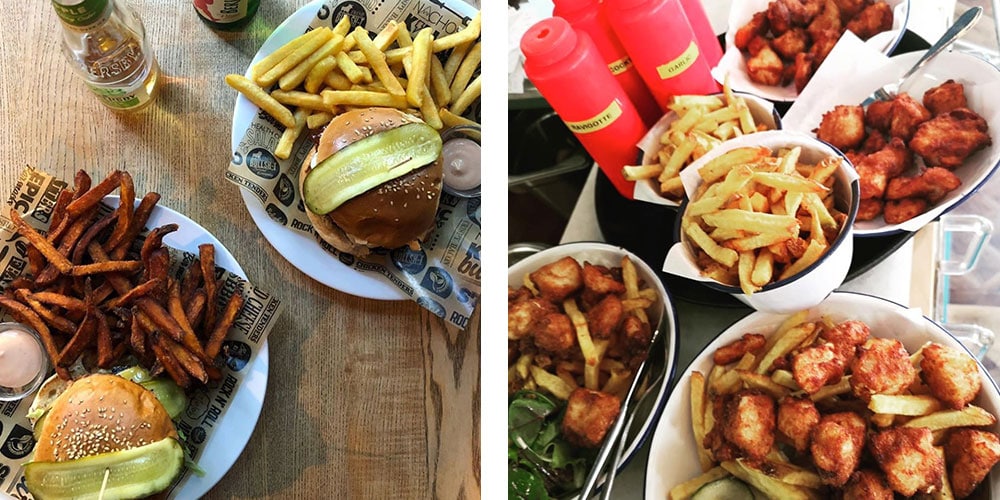 We've also gathered a list of our favorite websites/articles to help you find a good budget meal: AmsterdamFoodie: Restaurant Finder, TimeOut: Best Cheap Eats in Amsterdam, EuroCheapo: Budget Restaurants That Locals Love, Your Little Black Book, and Awesome Amsterdam.
In general, you should explore the neighborhood outside the city center for less-expensive and high-quality dining options.
---
Coffee and Breakfast Spots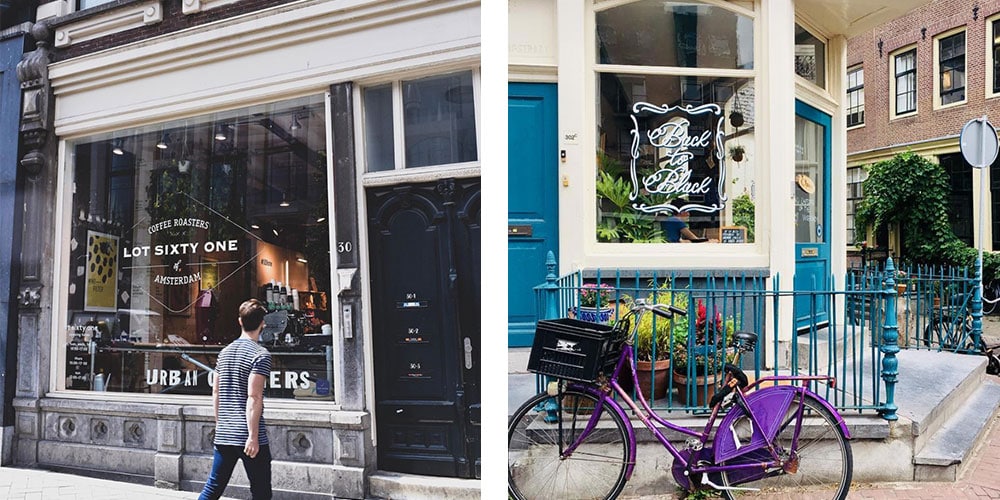 Need a caffeine boost and something to eat in the morning? Look no further!
---
Beer, Bars, & Alcohol in Amsterdam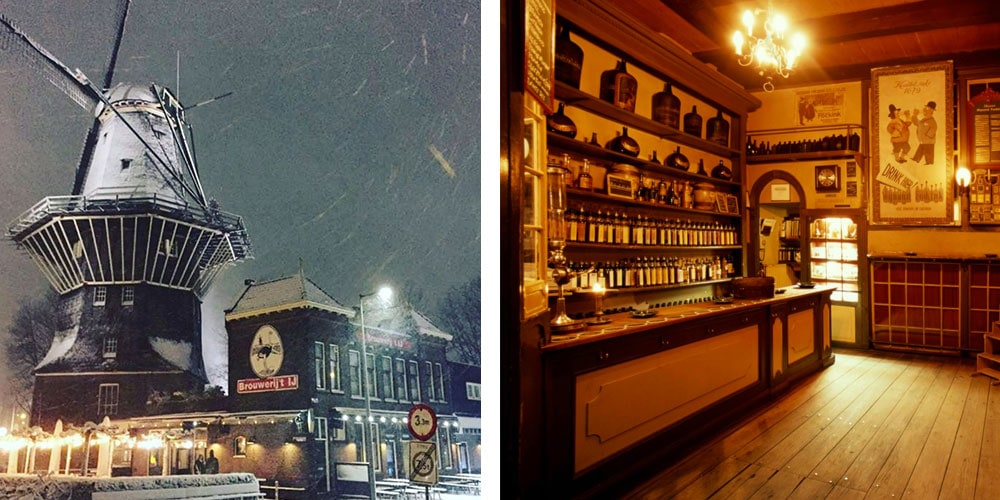 Heineken and Amstel both come from Amsterdam so you'll find those being served in any bar. But there is so much more to Amsterdam's beer scene than just those two huge breweries.
Local Craft and Micro Breweries
Brouwerij 't IJ: The most famous craft brewery in Amsterdam. You'll find their beers at bars throughout the city or you can visit their brew hall. See on Google Maps
Brouwerij Troost: Local brewpub with a rotating selection of craft beers. See Locations on Google Maps
Oedipus Brewing: Craft brewpub with a rotating series of 12 beers. See on Google Maps
Local Favorite Bars
Wynand Fockink: Cosy old-school distillery dating back to the 17th-century. Super friendly and helpful bartenders. Try one of the drinks made from their onsite distillery. See on Google Maps
Proeflokaal Arendsnest: Another cozy old school bar that serves more than 100 beers from Dutch breweries. See on Goole Maps
Cafe Belgique: Ok, I love Belgian beers so that's why I included this great graffiti-covered bar that stocks more than 50 beers from Belgium. See on Google Maps
---
Amsterdam's Coffee Shops, Red Light District, & Nightlife
There is no escaping the fact that marijuana is a big tourist draw, but don't let it be the only reason you visit. Anyway, here is the lowdown on pot. Places that sell pot are called "coffee shops." You basically just walk in, look at the menu at the counter and place your order. If you have any questions, you just have to ask. It's as easy as ordering a beer.
You can buy loose marijuana (you'll need your own supplies) or get it pre-rolled for an extra charge. There are also plenty of edibles if you're not into smoking. Fun fact, many of the edibles are weak because most tourists don't know the right way to consume them.
For more information about marijuana in Amsterdam, check out this great Reddit post.
Don't buy drugs from random dudes the street. That's illegal. And the guys are super shady. You also shouldn't walk around smoking in the streets. Stick to the coffee shops or private residences.
The Red Light District is actually a super popular tourist attraction and you'll see plenty of tour groups making their ways through the streets — all-in-all, it's pretty tame. It's an interesting experience, so you should spend a little time walking around. Word of warning: Never take photos or videos of the girls — there are bouncers and pimps waiting around to confiscate (destroy) your camera.
Amsterdam also has a solid nightlife scene. Reddit has a good guide to Amsterdam's nightlife that covers the best bars and clubs, how to dress, and the best neighborhoods.
---
Best Amsterdam Hostels
Hostels in Amsterdam tend to be expensive so that's a bummer for all us budget travelers. Furthermore, there are only a handful of well-rated hostels in Amsterdam.

If you're on a tight budget then you'll have to seek out the cheaper hostels which tend to be located outside the city center. Public transport is good so it isn't much of an issue but it's something you have to take into account.
I've always used Hostelworld to book our hostels. Below is a list of the best options:
---
Getting Around Amsterdam
Amsterdam is a compact city and most things are within walking distance. Furthermore, the city is gorgeous so walking is a pleasure — you may never have to take public transport.

Or do as the locals do and bike around the city!
Public transportation is easy to use and it's further simplified since the tram and bus use the same tickets.
Single Ticket (valid for 1 hour): €3.20
Unlimited Tickets:

24 hours (1 day) € 8.00
48 hours (2 days) € 13.50
72 hours (3 days) € 19.00
96 hours (4 days) € 24.50
120 hours (5 days) € 29.50
144 hours (6 days) € 33.50
168 hours (7 days) € 36.50

OV Chipkaart (reloadable travel card): €7.50 (for the card) + €1.50 per ride
Bike Rental: €3-€15/day
Train between Airport and City Center: €5.40
---
Practical Amsterdam Travel Tips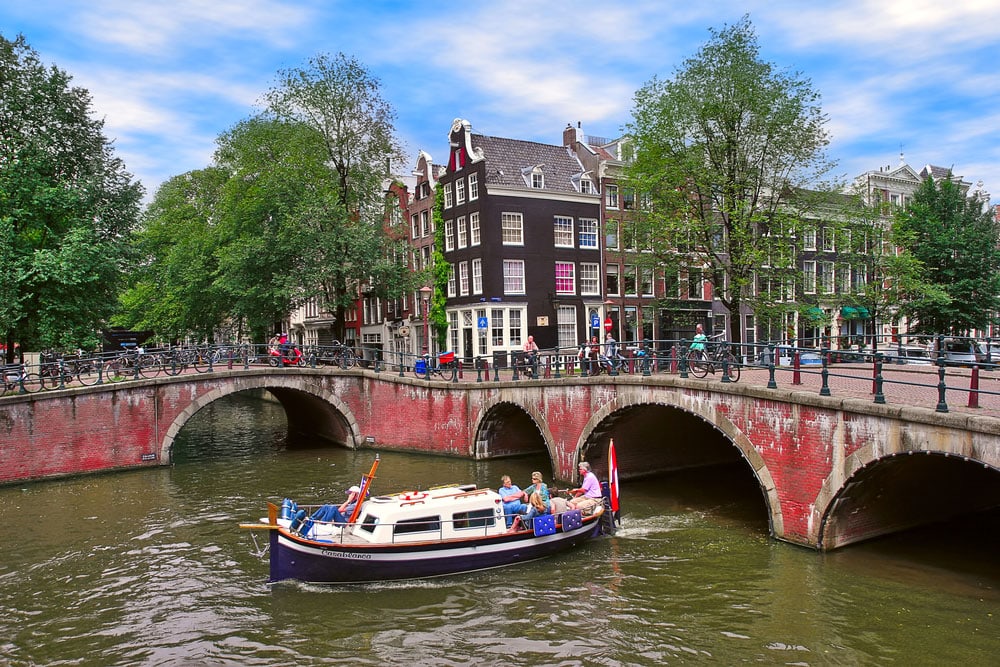 Prebook tickets to popular museums to avoid the lines. Consider buying an Amsterdam Pass if you plan on visiting multiple museums and sights — it also includes transportation, a canal cruise, and a few other perks.
Skip the touristy canal boat tour and rent your own boat.
Pay attention to bikes and bike lanes. They will run you down.
Explore the city by bike. There are multiple bike rental companies, but Black Bike rents plain black bikes that don't scream "Hey, I'm a tourist!"
Many shops close around 5 pm or 6 pm during the week but stay open until 9 pm on Thursday.
Don't worry about not speaking Dutch. They speak English better than you do.
Have a bit of extra cash? Rent a houseboat on Airbnb — there are quite a few for rent.
Want great views of the city? Head to the top of the Amsterdam Public Library (Bibliotheek Amsterdam) — it's free to visit, and there's a nice cafe on the roof.
---
Best Day Trips From Amsterdam
Holland is a small country so most of its other cities and villages make great day trip options. Below are a few of our favorite places easily accessible via public transportation from Amsterdam.
I use Omio to book my train tickets. In most cases, the tickets are sent directly to the Omio app so there's no printing or waiting at the ticket window.
Keukenhof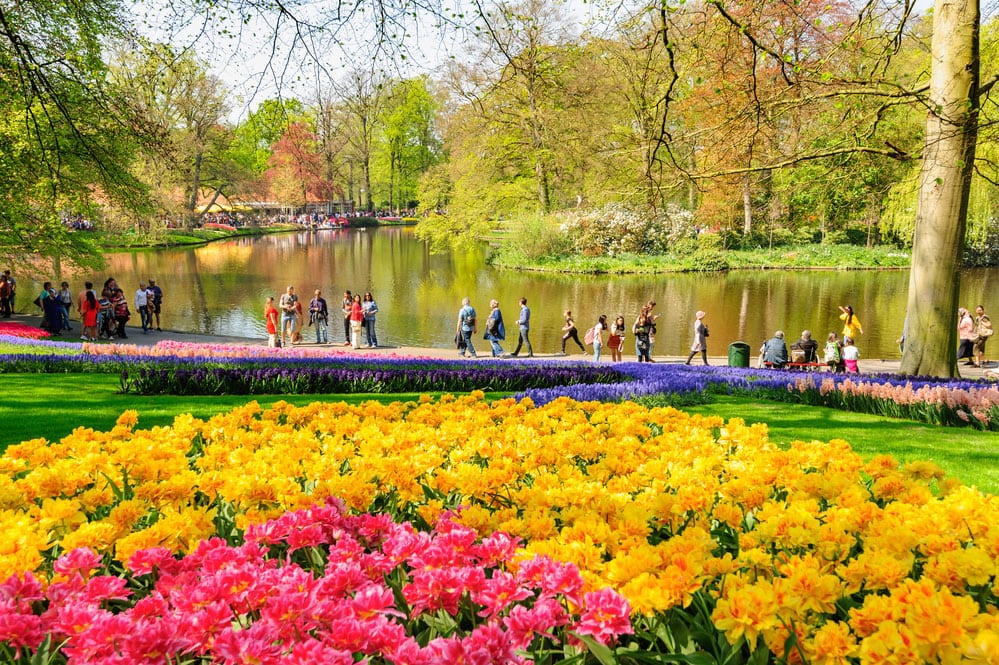 If you happen to be visiting Amsterdam between mid-March and mid-May we highly suggest heading to this huge 19th-century park/botanical garden to see one of the largest flower gardens in the world. There are frequent buses from Amsterdam to Keukenhof and the drive takes about 1 hour.
Note: Keukenhof is only open for 8 weeks from mid-March to mid-May.
Zaanse Schans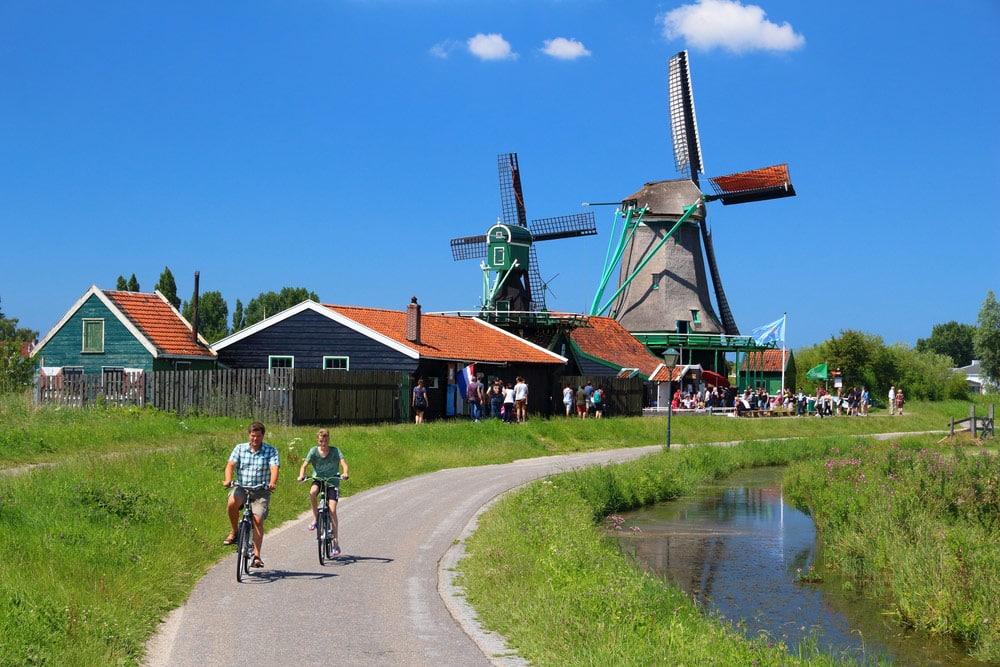 Get your fix of Holland's iconic wooden windmills and green houses in the small town of Zaandam. Getting to Zaanse Schans is easy and it can be reached via bus (40 min), train (20 min), car, and even bicycle.
There are multiple tours of Zaanse Schans or you can wander at your leisure.
Check train times and book your e-tickets via Omio
Haarlem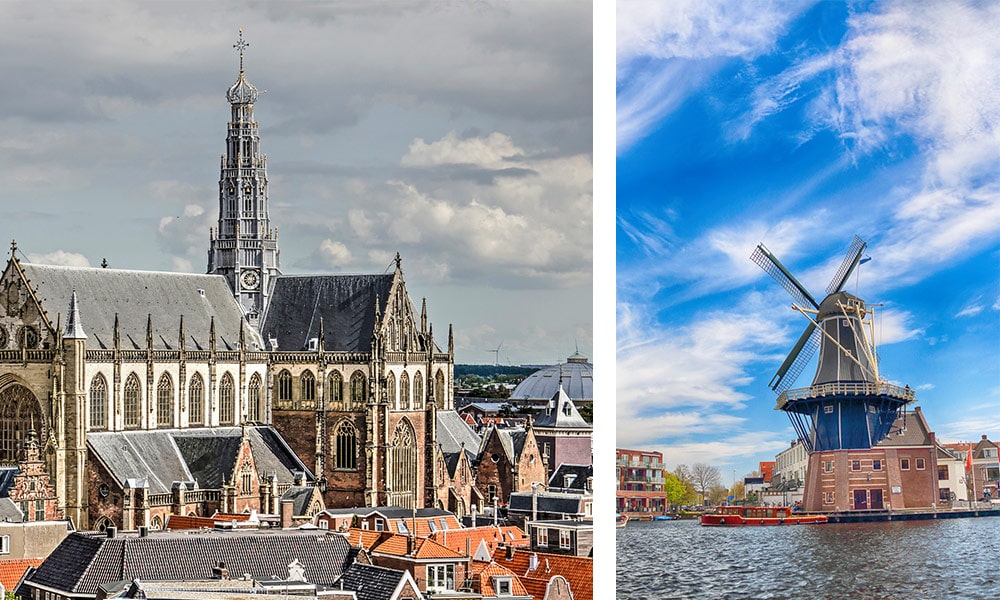 Haarlem makes an excellent and popular day trip from Amsterdam. It has a beautiful historic city center, an impressive church, lots of shopping, quaint coffee shops and restaurants, museums, and beautiful streets perfect for wandering.
Getting from Amsterdam to Haarlem takes 20 minutes by train and about 40 minutes by bus.
Check out Get Your Guide for various tours/activities in Haarlem
Check train times and book your e-tickets via Omio
Rotterdam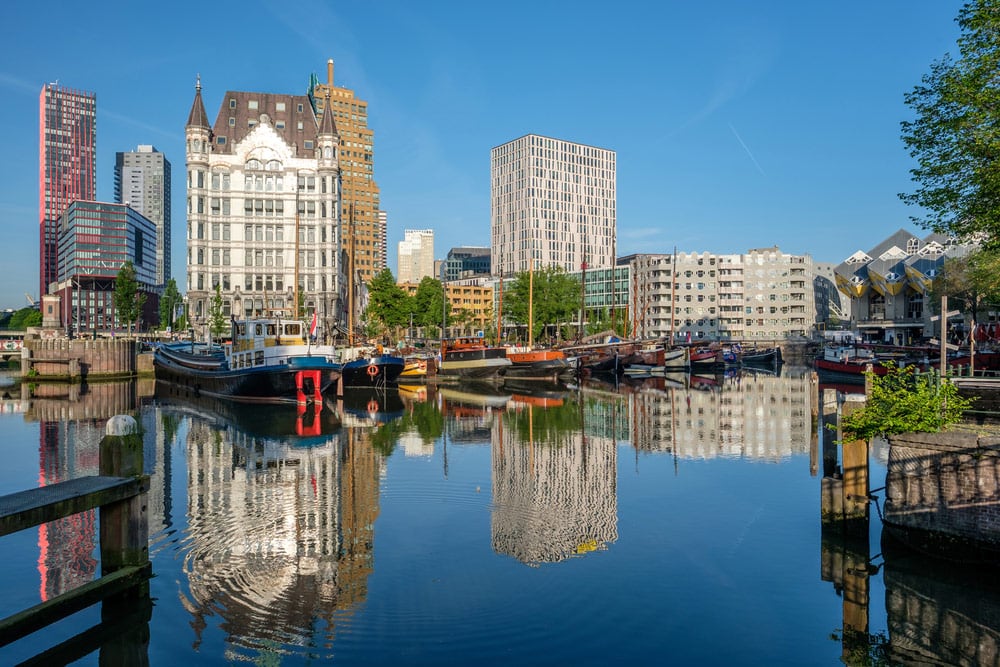 Rotterdam is the second-largest city in the Netherlands and is has of the largest ports in Europe. It was also completely destroyed in WWII and was rebuilt as a modern city… so don't expect to see much "classic" Holland here.
But the city is still vibrant and offers visitors a different look at this dynamic country.
There are multiple trains that go between Amsterdam and Rotterdam — the trip takes between 45 min – 1h15.
Check out Get Your Guide for various tours/activities in Rotterdam
Check train times and book your e-tickets via Omio
Utrecht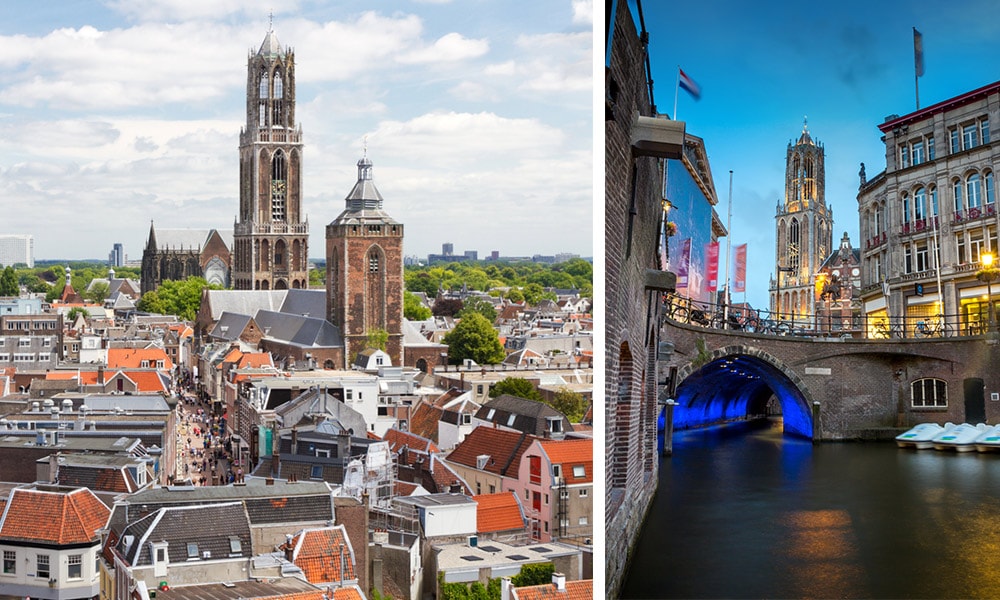 Utrecht is another great pick for a relaxing and beautiful day trip from Amsterdam. Utrecht has a village-like feel thanks to its many medieval buildings — in fact, it has historically been one of the most important centers of Christianity since the 8th century. These days it's a very youthful feel thanks to its large number of university students.
Utrecht is only about a 20-minute train ride from Amsterdam.
Check out Get Your Guide for various tours/activities in Utrecht
Check train times and book your e-tickets via Omio
Leiden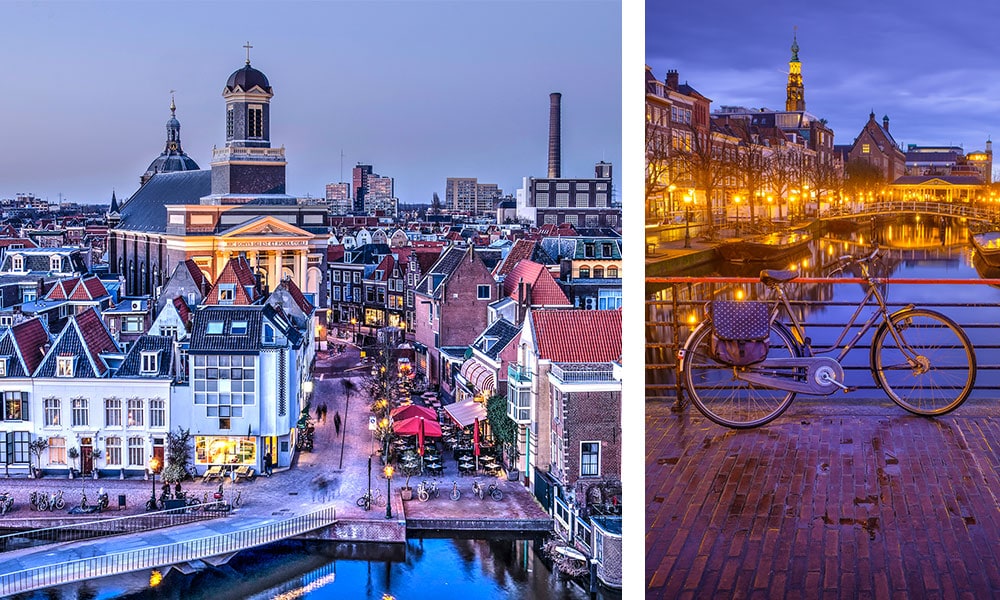 We're not sure how someone wouldn't love the charming town of Leiden. It's full of 17th-century architecture, beautiful canals, great museums, and plenty of hip cafes and restaurants.
Leiden is also home to Leiden University — which is Holland's oldest university dating back to the 1570s. Leiden's nearly 30,000 students ensure the city has a lively and active nightlife scene.
The train between Leiden and Amsterdam takes about 40 minutes.
Check train times and book your e-tickets via Omio
Giethoorn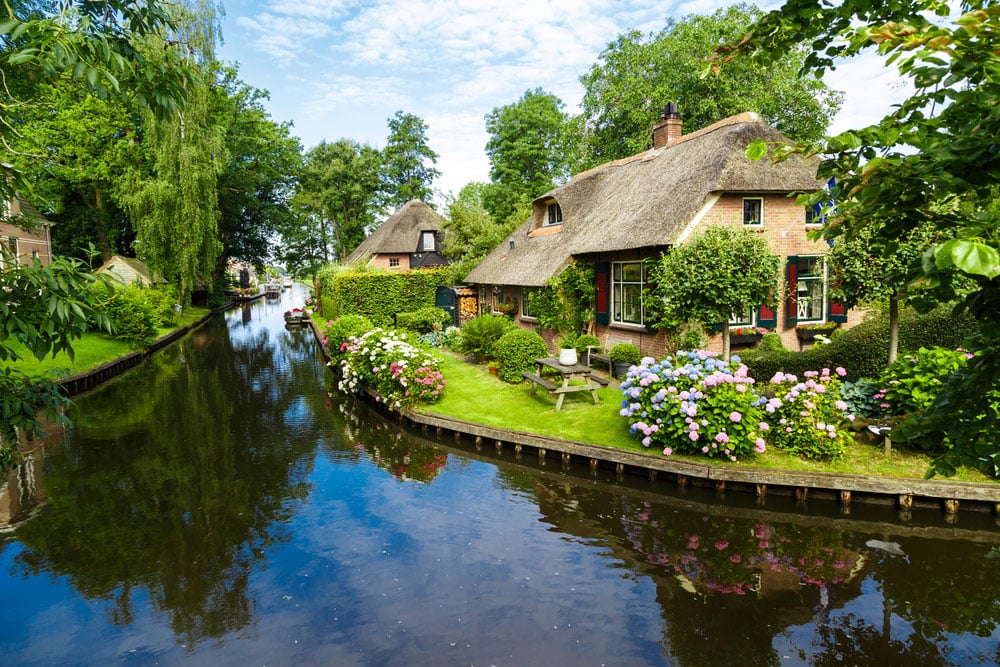 If you want to get away from the "big city" life, head to Giethoorn. This village is full of centuries-old thatched-roof houses. The village is built on canals so people get around via small boats or bikes (in fact, cars are largely banned). Giethoorn does attract a lot of visitors in the summer but it's still a nice place to check out.
Unfortunately, there aren't many easy public transportation options between Amsterdam and Giethoorn. There are no direct trains so you'll have to make a few connections. The bus really isn't much of an option either. The easiest way to is either rent a car or book a guided bus tour.
Check out Get Your Guide for a list of tours to Giethoorn
Check train times and book your e-tickets via Omio
The Hague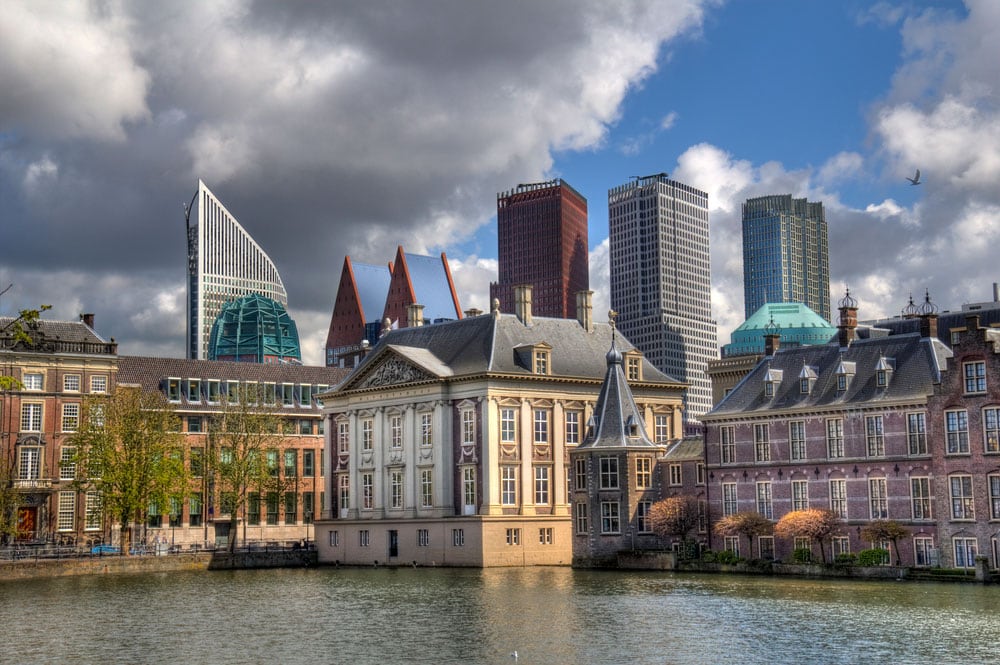 The Hague is famous for being home to The International Criminal Court but this city still has plenty to offer visitors who aren't war criminals.
The Hague is Netherland's third-largest city and it's the country's most international city with nearly half the citizens being non-Dutch. The city also offers a mixture of old and modern buildings as much of the city was destroyed in WWI.
The Mauritshuis art museum is one of the top museums for Dutch and Flemish grand master painters. The Hague's international population means there is a diverse range of dining options.
The train between Amsterdam and The Hague takes about 50 minutes.
See the various tours (walking, museum, etc.) available via Get Your Guide
Check train times and book your e-tickets via Omio
---
More Resources to Help You Plan Your Amsterdam Budget Travel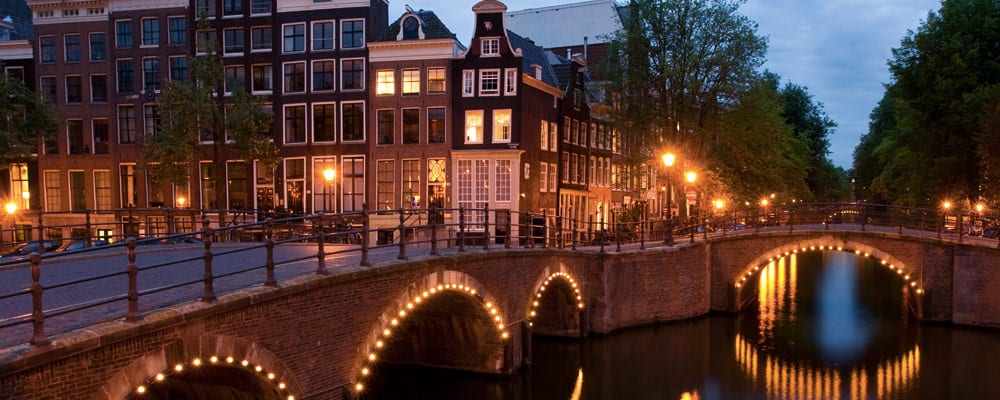 Do yourself a favor by doing a little research before you arrive in Amsterdam — it's well worth the research.
We've listed a few of our favorite budget-minded guidebooks, websites, and expat blogs that you may want to check out.
---
Packing Help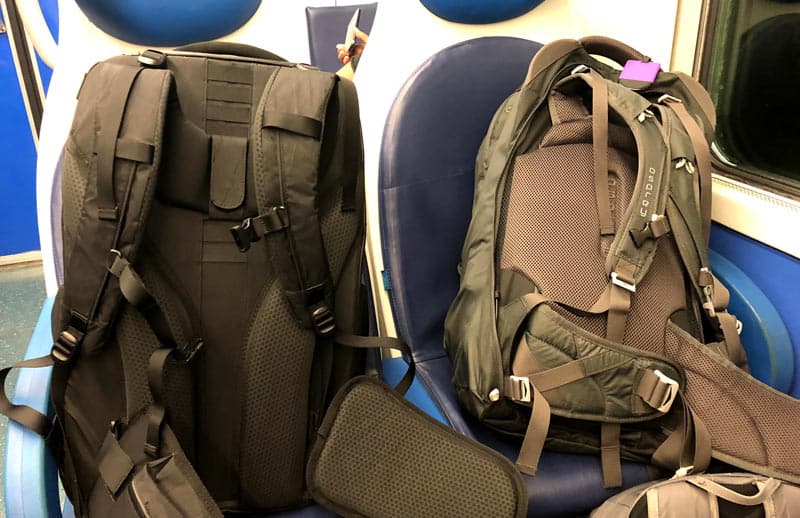 If you're looking at this article, I bet you're getting ready to travel. Check out these helpful articles that we wrote for tips and advice for packing for your trip.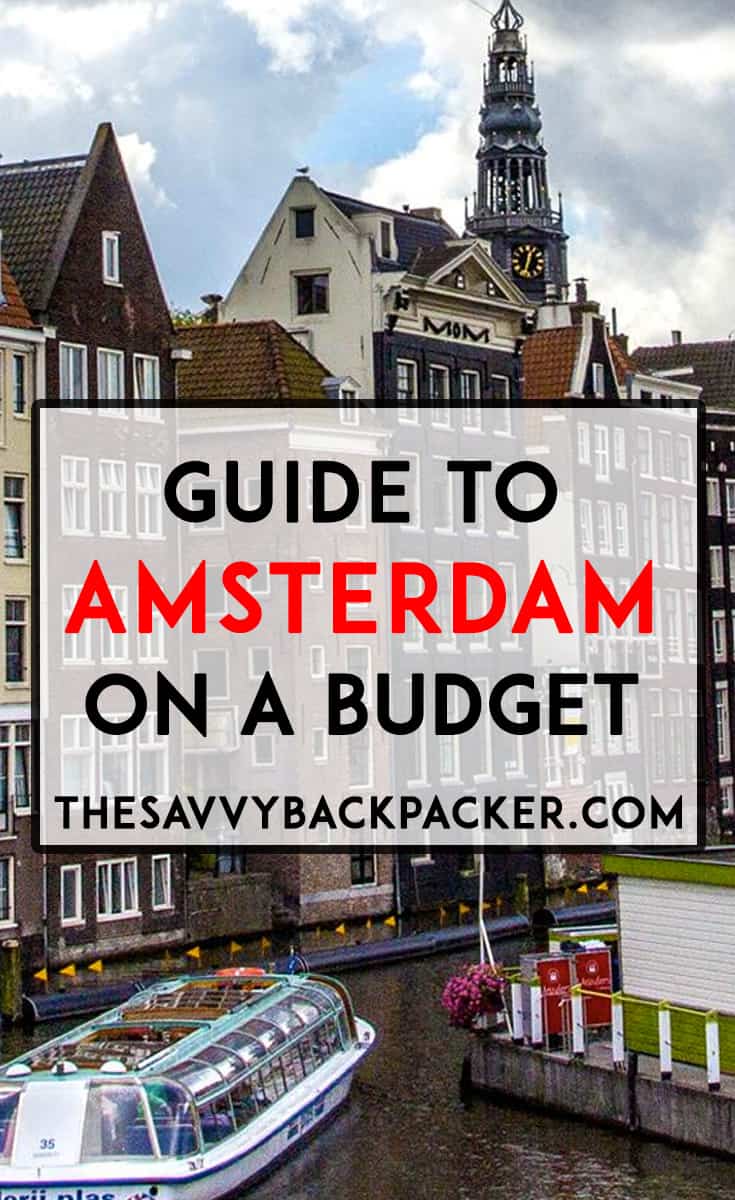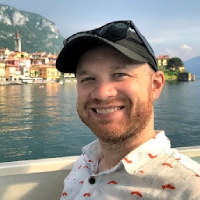 Latest posts by James Feess
(see all)
No Funny Business
The Savvy Backpacker is reader-supported. That means when you buy product/services through links on the site, I may earn an affiliate commission — it doesn't cost you anything extra and it helps support the site.
Thanks For Reading! — James
Questions? Learn more about our Strict Advertising Policy and How To Support Us.