Brussels is the biggest city in Belgium and it's home to the EU parliament. It's also a major business hub of Europe, — which means it's expensive since the city caters to a lot of wealthy business people. Attractions are on the expensive side, and everyday items like transportation and food can be rough on the budget. So if you do visit, you might only want to stay for a day or two (which is fine since that's all you really need anyway). In this guide, we'll cover typical Brussels travel costs for food, accommodation, sights, and extras so you can better budget your trip.
This article is part of our City Price Guide Series — Click here to see all our city price guides.
Average Daily Costs for Visiting Brussels
For budget-minded travelers, it costs around €50-€90/day to visit Brussels. These prices are based on what you'll need to visit the city comfortably as a budget traveler. If you want nicer accommodation then you'll need to add an extra €150-€250/night depending on where you stay. These prices also don't include things like big nights out at the bar/pub, club entry fees, souvenir/clothing shopping, tours, random purchases, nicer food, etc. Don't forget to budget extra for those "non-essentials."
Daily Cost of Budget Travel in Brussels: €75 (Approx. $86)
Attractions: €10 (one paid attraction + any free sights)
Food: €33

Breakfast: €4
Lunch: €9
Dinner: €15
Treat (dessert/beer/wine): €4

Transportation: €2.10
Accommodation (Hostel): €29
Daily Cost of Frugal Travel in Brussels: €50 (Approx. $60)
Attractions: €10 (free walking tour + visit one of the free sights)
Food: €18

Breakfast: €0 (free hostel breakfast)
Lunch: €6 (street food or takeaway shop fare)
Dinner: €10 (make your own meal in the hostel or grab something cheap)
Beer: €2 (chill out at the park and have a cold one)

Transportation: €0 (walk)
Accommodation (Cheap Hostel): €20
---
Brussels Attraction and Museum Prices
There aren't many free attractions in Brussels so expect to pay €10-€12 for each.
Royal Museums of Fine Arts of Belgium: €10-€15
Musical Instruments Museum: €10
Horta Museum: €10
Belgian Comic Strip Center: €8
Atomium/Mini-Europe: €15.50 (Atomium), €27.50 (Atomium/Mini-Europe)
Magritte Museum: €10
Moof Museum: €10
Royal Museum of Army and Military History: Free admission
Parlamentarium: Free admission
Walking Tour: Free (tip around €5) – €25
The Brussels Card can be purchased for 24/48/72 hour use (€26/€34/€42) and grants entry to 30+ museums and attractions as well as unlimited public transportation.
---
Brussels Food Prices
In general, the food in Brussels is expensive and it's the highest near the city center so you'll have to actively seek out the best deals if you're on a budget.
Belgium is known around the world for its fries, waffles, and chocolate. Other traditional meals include grilled sandwiches (croquets), carbonade falamande (beef and beer stew), and moules frites (mussels and fries). The Grand-Place in Brussels' city center has a number of eateries and cafés offering chocolate, beer, and other dishes (usually at a premium price).
Brasseries are basically a combination pub and restaurant, offering traditional fare alongside domestic and imported draught beer. You can also find cheap and filling food from department store cafeterias, such as Galeria Kaufhof, for a good price.
Brussels Budget Breakfast Prices: Free-€10
Many hostels will offer a free simple breakfast that normally consists of cereal, bread/croissant, and maybe milk, coffee, tea, or juice (some hostels will offer more and some less). Hotel breakfasts tend to be overpriced, so skip those in most cases.
Breakfast pastry from a local bakery runs €1.5-€4.
Belgian waffles (which are normally seen as a dessert… but who cares?) run €3-€8; stands can be found throughout the city center (Grand-Place), or the Maison Dandoy's Tea Room has more expensive (and famous) offerings.
A few suggested budget-friendly breakfast suggestions:
Brussels Budget Lunch Prices: €5-€15
Super budget travelers can make a super cheap lunch of bread, lunch meat, cheese, and fruit from any grocery store for a few euros.
Takeaway meals run about €6.
Kebabs from a stand start at €4.50 for just a sandwich and go up to €7 for fries and soda.
Look out for friteries (also known as frietkot), popular Belgian takeaway stands, offering fries paired with grilled or fried meat. A cone of frites with sauce will cost around €2.60.
Brussels Budget Dinner Prices: €10-€20
Many of the options from the 'Budget Lunch' section above also apply for dinner.
A dish of moules frites (mussels and fries): €18-€25
Carbonade flamande (beef stew made with beer): €14-€18
You should be able to find a traditional dinner at a restaurant in a less touristy part of town for around €12-€18.
Fin de Siècle is a moderately-priced option for a traditional Belgian meal.
A few suggested budget-friendly lunch and dinner suggestions:
Read more of our strategies for Eating and Drinking in Europe on a Budget.
Drinks and Alcohol Prices in Brussels
A pint of standard beer: €3-€4.50
At a grocery, a bottle of beer runs an average of €1.65 (I highly suggest seeking out Belgium's higher-end beers — they're the best in the world)
Bottle of wine from the grocery: €7.00
Coffee: €2-€3
A Few Great Beer Bars:
---
Brussels Transportation Prices
Transit fares are slightly more expensive when purchased inside the metro, tram, or bus. All transit systems run on the same ticket. MOBIB or MOBIB basic cards are chipped plastic cards, purchased from vending machines or on transit. Single-fare tickets can also be purchased.
(Note: Purchasing JUMP tickets by fare grants access to the entire STIB, or transit, system – excluding the Bourget-Brussels Airport. A separate journey ticket must be purchased for the airline line, for €4.50, or a 24/48/72-hour unlimited JUMP ticket must be used.)
The Brussels Card includes unlimited transportation and entrance to multiple sights and museums for 24/48/72 hours (€22/€29/€35).
Single fare (for one hour):
1 JUMP fare (outside the vehicle): €2.10
1 JUMP fare (inside the vehicle): €2.50
5 JUMP fares: €8.00
10 JUMP fares: €14.00
Unlimited Ticket Prices:
24-hour JUMP fare: €7.50
48-hour JUMP fare: €14.00
72-hour JUMP fare: €18.00
Price For Getting To The Airport
Airport transport, 1 journey ticket (purchased outside the vehicle): €4.50
Airport transport, 1 journey ticket (purchased inside the vehicle): €6.00
Taxi from Brussels city center to airport: Around €45
Bicycle rental from Villo!: €1.60/day, €7.65/week
---
Brussels Hostel, Hotel, & Rental Apartment Accommodation Prices
Hotel and hostel prices are on the expensive side in Brussels. Brussels doesn't have very many hostels, so that pushes prices up.
Hostel Prices in Brussels: €20-€40/Night
You should budget about €30/night per person for a decent hostel — although many hostels raise their prices on the weekend. Remember, these prices are for a bed in a shared dorm room. If you want a private room, expect to pay €65-€110 total (for two people).
We book our hostels through Hostelworld so check your dates for current prices.
Budget Hotel Prices in Brussels: €80-€160/Night
A decent budget hotel in the city center will cost around €90-€130/night. You can find cheaper hotels if you want to stay farther away from the center of the city or if you don't mind staying in a junky place. 
We suggest checking out Booking.com to see hotel prices for your dates since they're always changing — especially when business conventions are in town. 
Rental Apartment Prices in Brussels: €70-€180/Night
Brussels has a decent amount of rental apartments throughout the city. They can be a good option for large groups or travelers who want a little more space (and a kitchen). On the other hand, you also have to deal with sometimes inconvenient check-in processes and things like extra cleaning fees and service charges. Airbnb is always popular but you can sometimes find cheaper/better options on our list of Airbnb Alternatives.
---
More City Price Guides
Check out our guide on How Much It Costs To Backpack Europe to learn more about budgeting your entire trip (including many more city price guides).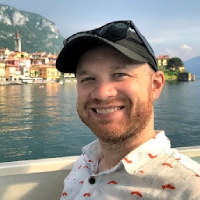 Latest posts by James Feess
(see all)
No Funny Business
The Savvy Backpacker is reader-supported. That means when you buy product/services through links on the site, I may earn an affiliate commission — it doesn't cost you anything extra and it helps support the site.
Thanks For Reading! — James
Questions? Learn more about our Strict Advertising Policy and How To Support Us.