Thanks to its vibrancy, nightlife, large student population, lovable accents, and tourist attractions it's no secret why Dublin is a top destination for travelers. This city always seems to be a good mood. The city is fairly small so it's a very manageable city to explore by foot. However, Dublin is fairly expensive (especially food and alcohol) but most people only spend a few days here so it shouldn't bust your budget.
[We've also written travel guides for Amsterdam, Barcelona, Berlin, London, Paris, Rome and More]
What You'll Find In This Dublin Travel Guide:
How Much To Budget To Visit Dublin
How Long To Visit Dublin
The Good And Not-So-Good Things About Dublin
Dublin's Must-See Sights and Attractions
Cheap Eats and Drinks
Best Dublin Hostels
Dublin Nightlife
More Resources To Help You Plan Your Visit On A Budget
Public Transportation
And More
How Much To Budget To Visit Dublin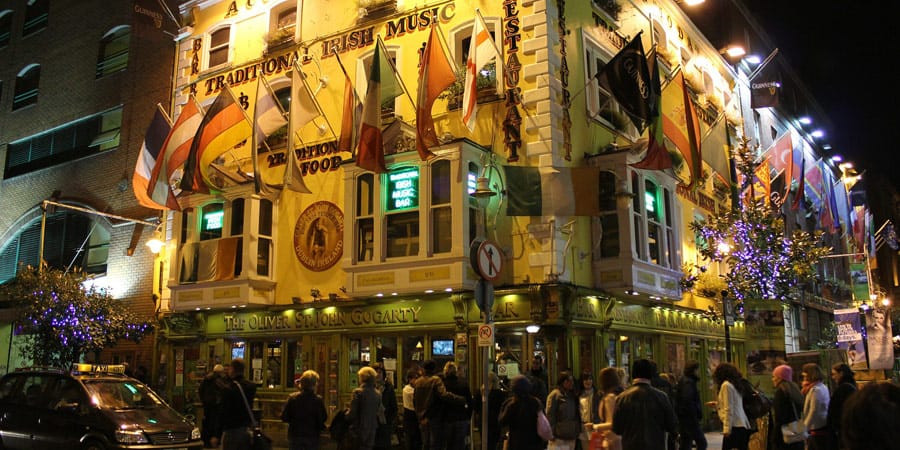 Dublin has a reputation for being an expensive city — and it certainly can be if you're not careful. Food and drink are going to be two budget killers. Luckily, the attractions aren't too expensive and hostels/accommodation are reasonable.
We recommend budgeting €35-€60/day if you're on a backpacker's budget — you can easily spend more and you might be able to spend less, but this is a good range for planning purposes. You can view our Dublin Daily Price Guide for more in-depth cost details.
How Long To Visit Dublin: 2-3 Days
Dublin is fairly small for a capital city — especially when compared to London, Paris, and Rome. Most people agree that you can see all the highlights in about two days. You might want to give it an extra day if you like to travel slowly or if you want to explore the region around the city.
The real beauty of Ireland is the countryside and the quaint towns, so we recommend spending a majority of your time traveling around Ireland than actually in Dublin.
When To Visit Dublin + Weather
Dublin rarely gets very warm or very cold. Summer is the best time to visit Dublin (and Ireland). July and August are the warmest months so you can expect temperatures in the upper 50s to mid-60s — it rarely reaches the mid-70s (85 degrees is its record high). Spring and fall will also be in the 50s. In the winter the temperatures are usually in the low 40s.
Expect some rain regardless of when you visit as most months get around 15-20 rainy days. However, April, May, and July are historically the least rainy months. If you plan on visiting other parts of Ireland we suggest visiting in the summer as the weather get's colder and rainier as you move west.
The Good And Not-So-Good Things About Dublin: A Quick Overview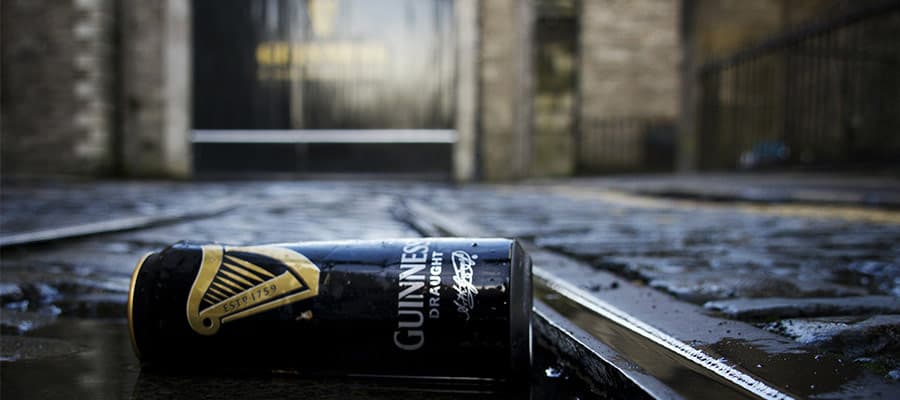 Dublin offers loads of wonderful things for visitors but it also has a few negative aspects we wanted to share before you visit.
The Good
Amazing People. The Irish might just be the nicest people in the world. If nothing else, they'll talk your ear off (in a good way).
Great Nightlife. If you love bars and clubs then you'll enjoy yourself in Dublin. They have everything from loud bars to super laid-back pubs and everything in-between. Live music is also very popular and is available throughout the city.
Pub Culture. We've hit on it before but the pub culture is a ton of fun. Dublin has a ton of them so be sure to stop into a few. Be sure to find a pub that has live Irish folk music because it's a ton of fun.
Safe. Dublin is a safe city so you won't feel like you're in danger as you walk the streets.
Lots of History. Dublin is soaked in history and you'll find a 13th-century castle and Trinity college that first opened in the 1500s.
Chill Vibe. Dublin is just an easygoing city that's a pleasure to visit.
The Not-So-Good
Expensive. Dublin is surprisingly expensive for a city its size so don't expect to find many deals on food, alcohol or housing.
The Food. Ireland isn't known for its food scene. It has gotten better over the past few years, and there are some solid traditional Irish dishes, but the food probably won't be much to write home about.
The Weather. There is a reason Ireland is so green… because it rains all the time. Expect it to be cloudy and damp most of the year — so bring a rain jacket.
Dublin's Must-See Sights And Attractions
As mentioned before, Dublin is a fairly small and compact city (some people say it feels more like a large village) so you should be able to hit all the highlights in about two days. Most people fly into Dublin, spend about two days there and then travel around Ireland before returning to Dublin for a day (and then fly out).
Trinity College (and student tour) Book of Kells
Trinity College is a beautiful old university in the middle of Dublin. Feel free to stroll around and be jealous that your university is nowhere near as cool looking. You can take a student-run tour if you'd like to see/learn more. The main attractions are the Old Library and the Book of Kells.
Kilmainham Gaol
This former prison was used by the British to house (and execute) many of Ireland's most famous revolutionaries. It's worth the visit but you'll have to take a guided tour to see inside. Tickets cost €8 (adult) or €4 (child/ student) but you'll have an extra Euro if you book online. Visit Website
Dublin City Gallery – Hugh Lane
Fans of contemporary art will love this museum as it's not only the foremost public collection of contemporary art in Ireland, but it's also completely free.
National Museum — Archaeology
The Archaeology Museum is free so it's worth checking out if you're curious to learn more about Ireland's history that spans from ancient to modern times. The biggest draw are the bodies that were preserved in Ireland's peat bogs.
Dublin Castle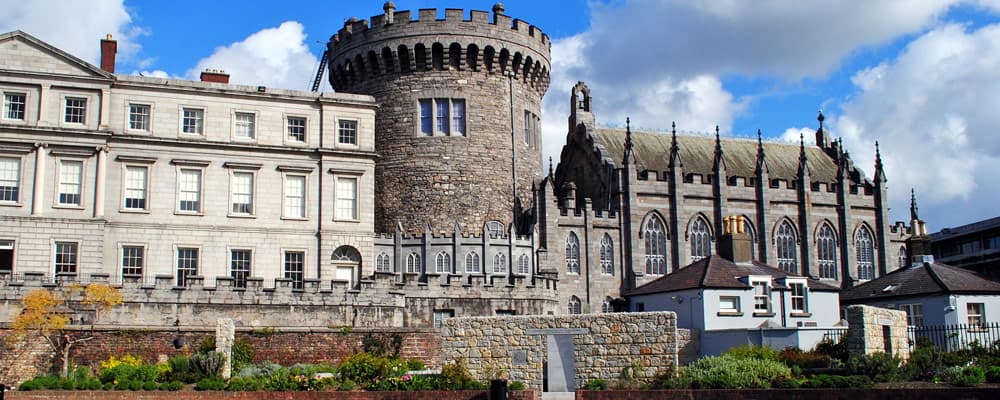 Dating back to the 18th century, Dublin Castle currently acts as a large governmental complex. The interior, only available to visit via a guided tour, is an opulent treat for visitors. Don't want to pay for a tour? The castle grounds are free to visit. Visit Website
St. Patrick's Cathedral
This beautiful gothic cathedral in the heart of Dublin is worth a visit. If you go during services there isn't an entrance fee. Otherwise, it will cost you €6.00 to visit. Visit Website
Guinness Storehouse
This shrine to Guinness seems to be on just about everyone's list. It's basically a Guinness museum/advertisement where you learn about the history of the drink and learn a little bit about how they brew it. The best part is enjoying the free pint at the top floor Gravity Bar — which has amazing views of the city.
Jameson Distillery
Jameson isn't made in Dublin anymore but, much like the Guinness Storehouse, this is an inside look at how the stuff is made and its history. Ok, it's basically a big advertisement but a lot of people enjoy the visit. You also get a tasting at the end. If you want to sample multiple whiskeys then it might be cheaper to visit one of the multiple bars that do tastings.
St. Stephen's Green
St. Stephen's Green is a lovely park located right smack dab of central Dublin. It's a great place to go for a picnic on a nice day or for a quiet stroll.
Phoenix Park
Phoenix Park is the largest enclosed park in Europe at 1,750 acres (which is 2x the size of Central Park in NYC). It also has, among other things, a zoo.
Temple Bar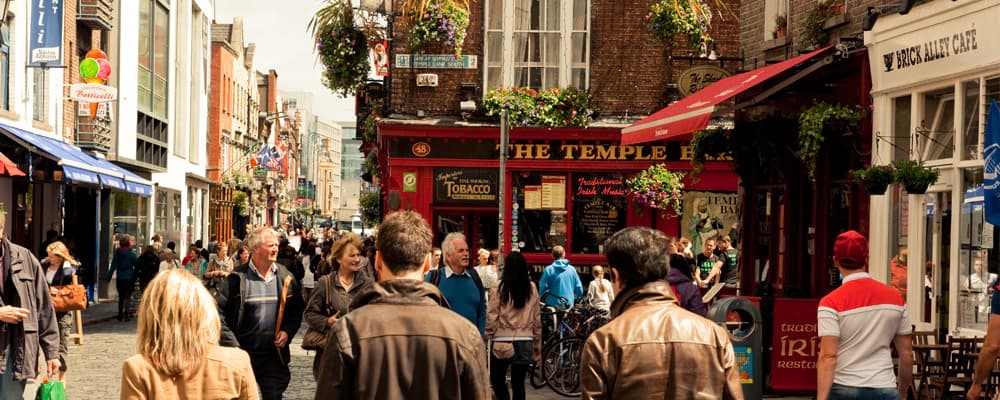 This area in the center of the city is full of bars, cafes, pubs, and restaurants. It is touristy, overcrowded, and a bit overpriced but it's still a fun place to visit. Most locals will tell you to skip it all together. It does get a little rowdy on Friday and Saturday night after people get filled with alcohol so keep that in mind.
Grafton Street
Grafton Street is Dublin's main shopping street but it's mostly large chain stores that you'd find in any large city. The main reason to visit is to listen to the buskers playing their tunes. If you want to shop at non-chain stores you should head to the Creative Quarter — which is an area a few streets away that's dedicated to independent shops and restaurants. Learn more here.
Traditional Irish Music (In a Pub)
Ireland has a long and rich history of folk music that's still very much alive and well. You can find musicians playing traditional music inside pubs every night of the week. It's great fun so don't miss it.
Take a (Free) Walking Tour
I've said it a million time… I love walking and bike tours. They're simply a great way to explore and learn more about the city you're visiting. I like to take one on my first day in a new city as I find it's an excellent way to get my bearings and it gives me an idea of where I want to revisit.
The free walking tours are great for overviews but you'll probably have to pay if you want a better quality guide or more specialized information.
Below is a list of the free walking tours:
If you're looking for a paid tour we recommend checking out Trip Advisor
Cheap Eats And Drinks in Dublin
Dublin isn't known for having the best food and the food it does have can be a little expensive. We recommend checking out the Dublin food bloggers and local writers below to get a better idea about budget food options as they're on top of the food scene.  
Online Resources and Food Bloggers:
Food Markets
One surefire way to find something fresh and healthy to eat is to head to a farmers market. Dublin does have few markets. The best and most up-to-date listing is found on the Official Tourist Website.
Dublin Nightlife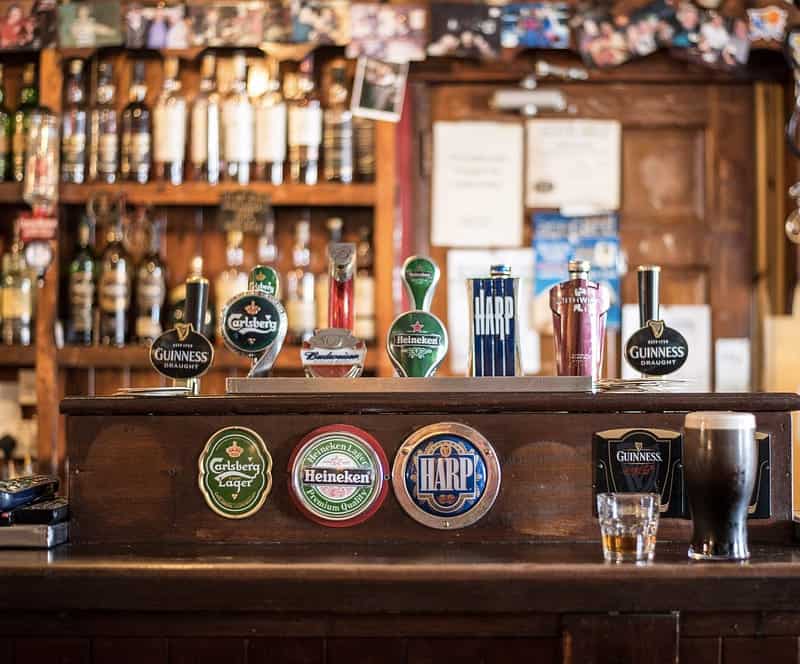 Dublin has a great nightlife scene. While Dublin does have its fair share of nightclubs, much of the nightlife revolves around bars and pubs. In fact, there seems to be a pub just about everywhere you look. You'll want to stop into a handful to enjoy the freshest Guinness in the world. Check out this article and this article for guides to the club scene. Lovin Dublin has a good article about some great bars in Dublin.
As mentioned before, there are countless (well, around 600 to be accurate) pubs in Dublin. The Food Republic has an excellent guide to their favorite pubs so you can't go wrong there. Serious Eats has another great guide. Also, check out Time Out and the BBC.
The most popular nightlife area is called Temple Bar (it's an area, not a bar). It has tons of bars, pubs, and restaurants. It does tend to be expensive since it draws a lot of tourists but you always find something going on there. It does tend to get a little rowdy at during late night to watch out for that.
Dublin Hostels and Accommodation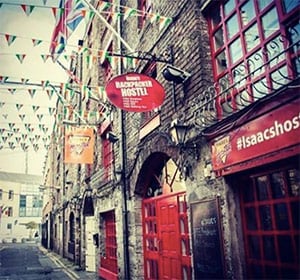 You should budget around €12-€24/night per person for a decent hostel — although many hostels raise their prices on the weekend or during holidays. Remember, these prices are for bed in a shared dorm room. If you want a private room you should expect to pay €35-€80/night.
I've always used HostelWorld to book our hostels so you'll want to poke around there to find the perfect hostel.
Luckily, Dublin has a ton of hostels and there are a large number of really good ones — which are all reasonably priced. Below is a list of the best-rated hostels that won't break your budget:
Traveling Around Dublin
Dublin is a very compact city so there is a good chance you may not even use the public transportation. That said, the city has a large bus network and a couple of trams (LUAS) lines that will help you get around the city. A Leap Card will work on both buses and trams, but all other tickets need to be purchased separately. Taxis are super easy to find and they're pretty cheap so that's an option if you've spent a long night out.
Dublin Bus:
City Centre: €0.60 single ticket
Zone 1-3: €1.50 single ticket
5-day pass: €29.50
10 journeys of 90 minutes of unlimited travel: €29.50
LUAS (tram):
Zone 1: €1.44 single ticket
Zone 2: €1.75 single ticket
1-day pass: €6.80
7-day pass: €24
Leap Card:
A refundable deposit of €5
Pay-as-you-go or day pass options (bus only)
Use for bus and tram
Freedom Pass:
3 days unlimited travel on Dublin Bus — Includes Airlink Express airport transfers and green hop-on, hop-off city tour buses:  €30
Bus (Airlink Express/747) from the airport to city: €6 one way, €10 round trip
Taxi from airport to city: €20-€30
Dublin Day Trips and Other Irish Cities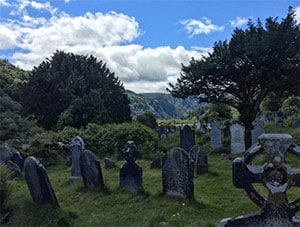 I'd be a shame to travel all the way to Ireland to only see Dublin. At the very least you should take a day trip outside the capital but we highly recommend touring around the entire country. Luckily, most of these cities are easily accessible via public transpiration.
Here is a list of the most recommended day trips from Dublin:
Glendalough
Powerscourt Estate
Brú na Bóinne
Howth
Other Random Practical Travel Tips
Check out the Dublin's flea-markets to pick up some unique souvenirs.
There is a Dublin Pass that gives you access to multiple museums, other attractions, and public transportation. If you want to see a lot then this might be a good option for you.
Watch out for drunk people on weekend nights as they're known to cause a little trouble.
Admire the Irish countryside without needing to travel too much outside of Dublin but taking one of the many lovely walks. Check out the Dublin Walks for a great list of walks.
Skip the chain store shopping on of Grafton Street (ok, actually, you should go to listen to the buskers) and head to the Creative Quarter — which features a wide range of independent shops. The coolest shopping area there is Powerscourt Centre — which is a mansion-turned-boutique mall that most tourists have no idea exists.
Prepare for rain because there is a good chance you'll encounter some.
Guinness is great but gives some of the other local brews a chance as well. Try some whiskey as well.
Consider making Dublin the start and the end of your journey around Ireland.
Check out the cheap flights. Dublin is not only a major hub for flights to/from the US but it's also home of Ryanair — so it's a great place to find cheap flights.
More Resources To Help You Plan Your Visit On A Budget
I'm still a fan of ol' fashion guidebooks as it gives you a quick and easy way to research your destination. If nothing else, head to the library or bookstore and spend an hour or so thumbing through a guidebook — it's worth it. We've also listed a few websites/blogs that will help with your planning.
Packing Help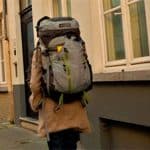 Need some packing help? Check out these helpful articles that we wrote for tips and advice for packing for your trip.
No Funny Business
The Savvy Backpacker is reader-supported. That means when you buy product/services through links on the site, I may earn an affiliate commission — it doesn't cost you anything extra and it helps support the site.
Thanks For Reading! — James
Questions? Learn more about our Strict Advertising Policy and How To Support Us.