Thanks to its vibrancy, nightlife, and tourist attractions, it's no surprise that Dublin is a top destination for travelers. However, Dublin is fairly expensive (especially food and alcohol), but most people only spend a few days here so it shouldn't bust your budget. In this Dublin travel price guide, we'll outline the estimated travel expenses for food, accommodation, attractions, alcohol, and other things that you'll experience to help you budget your visit to Dublin.
This article is part of our City Price Guide Series — Click here to see all our city price guides.
Average Daily Cost To Visit Dublin
For budget-minded travelers, it costs around €50-€90/day to visit Dublin. These prices are based on what you'll need to visit the city comfortably as a budget traveler. If you want to upgrade your accommodation, you should add another €80-€180/night depending on where you stay. These prices also don't include things like big nights out at the bar/pub, club entry fees, souvenir/clothing shopping, tours, random purchases, nicer food, etc. Don't forget to budget extra for those "non-essentials."
Daily Cost of Budget Travel in Dublin: €80 ($90 USD)
Attractions: €10 (one paid attraction + any free sights)
Food: €30

Breakfast: €4
Lunch: €8
Dinner: €15
Treat (dessert/beer/wine): €4

Transportation: €3
Accommodation (hostel): €32
Daily Cost of Frugal Travel in Dublin: €45 ($55 USD)
Attractions: €5 (free walking tour + visit one of the free sights)
Food: €20

Breakfast: $0 (free hostel breakfast)
Lunch: €7 (ethnic street food, takeaway shop fare, or similar)
Dinner: €12(make your own meal in the hostel or grab something cheap)
Beer: €2 (chill out at the park and have a cold one)

Transportation: €0 (explore by foot)
Accommodation (cheap hostel bed): €20
---
Dublin Attraction and Museum Prices
Dublin, while small, does have a number of attractions that will easily fill up a few days. Most of the attractions are reasonably priced, but the Guinness, Jameson, and Whiskey Museum tours will take a big chunk out of your drinking budget.
Note: The Dublin Pass covers many of Dublin's top sights below so you might want to check it out. Learn more on our Dublin Pass Review.
National Gallery of Ireland: Free
Kilmainham Gaol: €8
Dublin Castle: €10 (guided tour, grounds are free)
St. Patrick's Cathedral: €6
Irish Whiskey Museum: €18 (includes tasting)
Guinness Storehouse: €18.50 (includes a pint of Guinness)
Old Jameson Distillery: €20
Walking tours: Free (but you should tip the guides) — €10-€30+ (for paid tours)
Bike tour: €20+
---
Dublin Food Prices
Dublin isn't exactly cheap when it comes to food. Most things in the center of town are going to cost a premium, so you'll want to avoid these tourist areas as they're filled with overpriced restaurants. Do a bit of research online before you head out to ensure you get a quality meal at a good price (they do exist).
Read more of our strategies for Eating and Drinking in Europe on a Budget.
Budget Breakfast Prices in Dublin: Free – €12
Many hostels will offer a free simple breakfast that normally consists of cereal, bread/croissant, and maybe milk, coffee, tea, or juice (some hostels will offer more and some less).
Another budget option is to get a breakfast roll from a convenience store (Centra, Spar, Mace). It usually consists of a baguette filled with bacon, sausage, hash browns, egg, and tomato. Expect to pay €3-€6.
There are plenty of places serving up a hearty full Irish breakfast: €8-€12+
Budget Friendly Breakfast Places:
Budget Lunch Prices in Dublin: €4-€10
Super budget travelers can make a super cheap lunch of bread, deli meat, cheese, and fruit from any grocery store for a few euros. The convenience stores mentioned above also offer affordable lunch options for €4-6.
A sandwich at a pub will cost around €5-€9.
A cheap takeaway meal (like a kebab with fries) will cost about €7.
Budget Dinner Prices in Dublin: €7-€20
Dublin has a lot of wonderful pubs where you can find some great food at good prices, even in the city center. Prices range from €6-€10 for a sandwich or €10-€15 for the main course.
You should also be able to find dinner at a restaurant in a less touristy part of town for around €15-€20.
Many of the options from the Budget Lunch section above also apply for dinner.
Budget-Friendly Lunch and Dinner Places:
Drinks and Alcohol Prices in Dublin
A pint of standard beer out: €4-€7
Pint of beer from a grocery store: €2.50
Bottle of (drinkable) wine from the grocery store: €10
Cup of coffee: €2.50-€4
---
Dublin Transportation Prices
Dublin has a large bus network and a couple of trams (LUAS) lines that will help you get around the city. A Leap Card will work on both buses and trams but all other tickets need to be purchased separately. That said, Dublin is a small city so you might not find yourself using public transportation very often.
Dublin Bus:

City Centre: €0.60 single ticket
Zone 1-3: €1.77 single ticket
5-day pass: €33
10 journeys of 90 minutes of unlimited travel: €29.50

LUAS (tram):

Zone 1: €1.44 single ticket
Zone 2: €1.75 single ticket
1-day pass: €6.80
7-day pass: €24

Leap Card:

A refundable deposit of €5
Pay-as-you-go or day pass options (bus only)

Use for bus and tram
Freedom Pass:

3 days unlimited travel on Dublin Bus — Includes Airlink Express airport transfers, green hop-on, & hop-off city tour buses: €35

Bus (Airlink Express/747) from airport to city: €7 one way, €12 round trip
Taxi from airport to city: €20-€35
---
Dublin Hostel, Hotel, & Vacation Apartment Prices
Dublin's accommodation prices can get expensive. Hostels seem to raise their prices on the weekend so visit earlier in the week to save a bit of cash. Luckily, most people only spend a few days in Dublin before exploring the rest of Ireland.
Hostel Prices in Dublin: €25-€45/night
You should budget about €30/night per person for a decent hostel — although many hostels raise their prices on the weekend. Remember, these prices are for a bed in a shared dorm room. Expect to pay €45-€80 if you want a private room. See our list of the Best Hostels in Dublin.
We book our hostels through Hostelworld.
Budget Hotel Prices in Dublin: €70-€180/night
At the low end you shouldn't expect much, but once you get around €90/night, the hotels get a bit better. A room with a private bathroom and twin bed will be around €70-€100; a double bed will be €90-€150. The cheapest hotels are away from the city center, so be aware because you may not want to travel such a long distance each day.
We suggest checking out Booking.com to see hotel prices for your dates since they're always changing.
Rental Apartment Prices in Dublin: €70-€200+/night
Dublin has a decent amount of rental apartments throughout the city. They can be a good option for large groups or travelers who want a little more space (and a kitchen). On the other hand, you may also have to deal with inconvenient check-in processes and things like extra cleaning fees and service charges. For short stays, we prefer hotels/hostels but rental apartments can be a nice option for longer stays. Airbnb is always popular but you can sometimes find cheaper/better options on our list of Airbnb Alternatives.
---
LEARN MORE ABOUT THE COST TO VISIT EUROPE
Check out our guide on How Much It Costs To Backpack Europe to learn more about budgeting your entire trip (including many more city price guides).
We also have plenty more Dublin Travel Advice — like How To Travel Dubin On A Budget, Best Hostels in Dublin, and our Dublin Pass Review.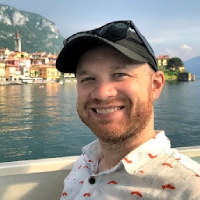 Latest posts by James Feess
(see all)
No Funny Business
The Savvy Backpacker is reader-supported. That means when you buy product/services through links on the site, I may earn an affiliate commission — it doesn't cost you anything extra and it helps support the site.
Thanks For Reading! — James
Questions? Learn more about our Strict Advertising Policy and How To Support Us.