Lisbon is a beautiful treasure built across seven hills. It's a laid-back city with coastal vibes that's famous for its pastel buildings, café culture, and Fado music. You'll love wandering through the slightly gritty, yet immensely charming alleys and meandering streets. It's also very friendly on the wallet when compared to other Western European cities — food and lodging are both priced reasonably and attractions are about average. And if you run out of money, you can just spend your days on the beach drinking cheap wine!
[We've also written travel guides for Amsterdam, Barcelona, Berlin, London, Paris, Rome and multiple other cities.]

What You'll Find In This Lisbon Travel Guide:
How Much To Budget To Visit Lisbon
How Long To Visit Lisbon
The Good And Not-So-Good Things About Lisbon
Lisbon's Must-See Sights and Attractions
Cheap Eats in Lisbon
Best Beer in Lisbon
Best Lisbon Hostels
Lisbon Nightlife
More Resources To Help You Plan Your Visit On A Budget
Public Transportation
And More
---
How Much To Budget To Visit Lisbon
Lisbon is friendly on the wallet, especially when compared to other Western European cities — food and lodging are both priced reasonably and attractions are about average. And if you run out of money, you can just spend your days on the beach drinking cheap wine!
We recommend budgeting €25-€40/day for travelers on a backpacker's budget — you can easily spend more and you might be able to spend less, but this is a good range for planning purposes.
You can read our Lisbon Daily Price Guide for more in-depth cost details.
---
How Long To Visit Lisbon: 2-4 Days
You can see all of Lisbon's highlights in about three full days but you could spend a few more days in the city if you want to travel at a more leisurely pace. There are also a few nice day trips that you can check out if you wanted to add a few days to your trip.
---
When To Visit Lisbon + Weather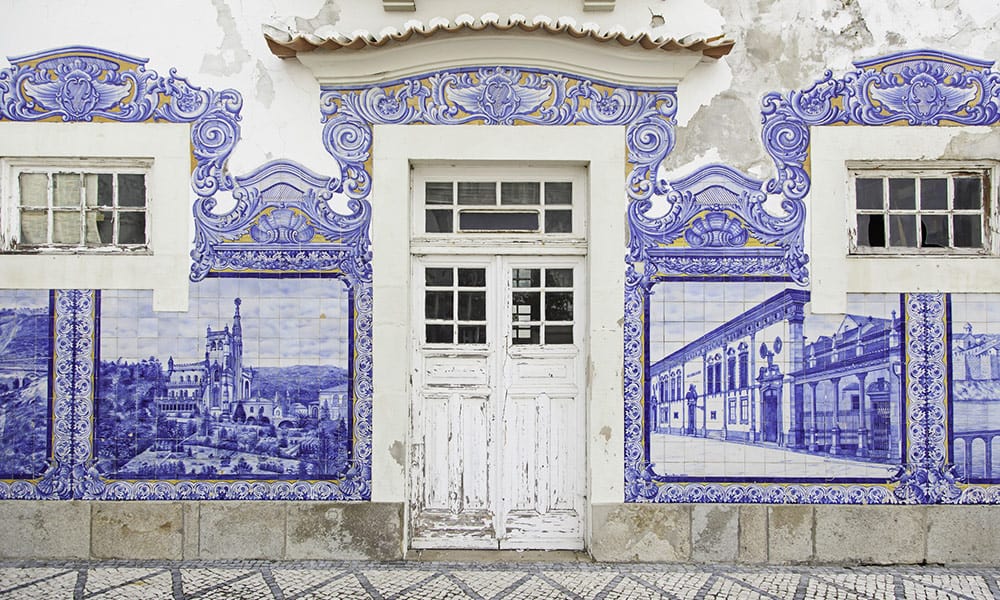 Lisbon has nice weather all year. Winters are mild and summers rarely get uncomfortably hot — and you can hit the beach if it does get hot.
The nicest time to visit Lisbon is from March to early June or September to October — mostly because of the warm weather and the fewer tourists. Expect temperatures in the 60s and 70s.
Summers are a bit warmer with temperatures reaching the mid-80s. Of course, this is the busiest time so you'll have to deal with tourists. Also, a lot of the locals head to the coasts during August.
Winters in Lisbon rarely get too cold you can expect temperatures in the mid-50s. However, winters are the rainiest season so you should pack for rain.
---
The Good And Not-So-Good Things About Lisbon: A Quick Overview
Lisbon has plenty of things you'll love but there are a few things you may not like so much.
The Good
Nice Weather. One of the great things about Lisbon is the great weather. The summers are warm and sunny and the winters are cooler but still comfortable.
Cheap Transport. Lisbon has a good public transportation infrastructure and it's very affordable. You won't have any trouble getting around.
Fun Nightlife. Lisbon is known for its nightlife and drinks are cheap so people come from all over the world to have a great time. There is also something for just about everyone so don't worry if you're not into nightclubs.
The Beach. You can easily reach the beach via a short train ride.
Affordable Food. In general, Lisbon has a lot of great food (especially seafood) and it's cheap. It's easy to find a good meal for well under €10.
The Tiles. Lisbon is covered in beautiful tiles so it makes it a joy to explore and sightsee.
The Not-So-Good
Petty Theft/Pickpockets. Lisbon does have its fair share of petty crime — especially at night. Be careful if you've had a few drinks as you walk through Lisbon's tiny alleyways.
Drug Dealers. Expect to be approached multiple times by people trying to sell you drugs. They're harmless if you just ignore them but they are a nuisance.
Restaurant Closings. As with much of Southern Europe, many restaurants close around 2-3pm and don't open up until around 8 pm. You can always get fast food or other simple meals available all day if you get hungry.
---
Quick Guide To Lisbon's Best Neighborhoods
Bairro Alto and Chiado Neighborhoods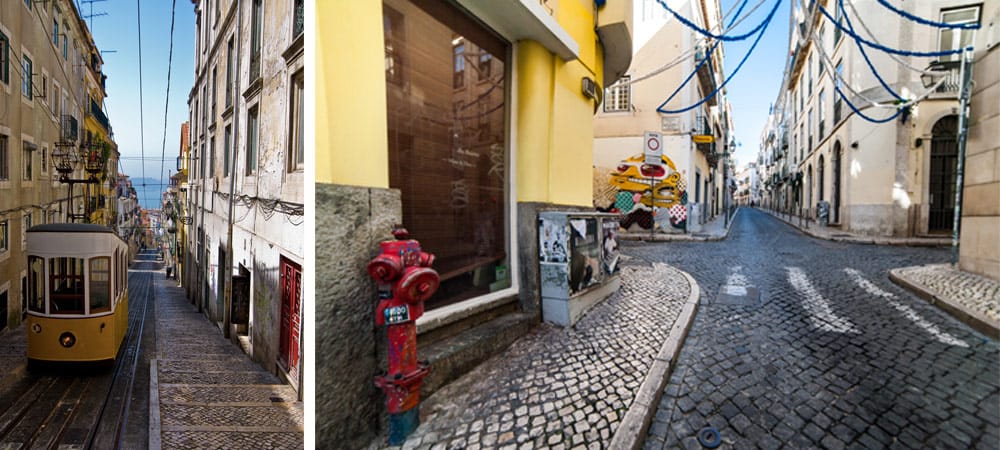 Bairro Alto (aka the Upper City) is located on one of Lisbon's seven hills so you might want to take a trolly up to the top. Many of the buildings survived the great earthquake so it has some of the oldest buildings in the city. It's also a very popular nightlife spot thanks to its clubs, cafes, and restaurants.
Chiado is the main shopping neighborhood so this is the place to go if you want to drop a lot of cash.
Highlights of the area include Igreja e Museu de São Roque, Museu Arquelogico do Carmo, Museu Nacional de Arte Contemporanea, and Museu do Chiado.
Alfama and São Jorge Castle Neighborhoods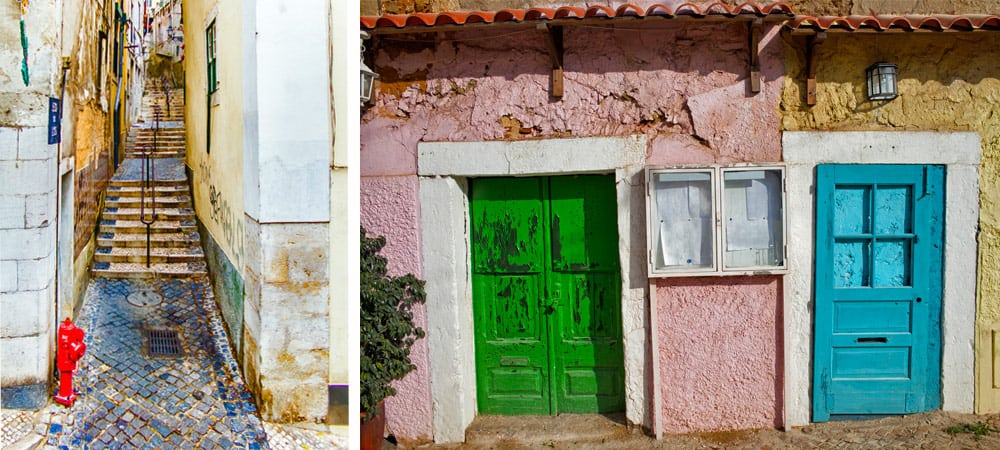 Alfama is the oldest neighborhood in Lisbon and it's characterized by irregular winding medieval streets and alleyways that have traditionally been the neighborhood for fishermen. It's a very lovely neighborhood filled with cafes, restaurants, and fado music. It's a great place to visit at night.
Towering above the Alfama is the iconic São Jorge Castle — which is also surrounded by a lot of great nightlife. Head up there for amazing city views.
Highlights include the aforementioned São Jorge Castle as well as the Sé Catedral de Lisboa, Casa dos Bicos (House of the Pointed Stones), and Museu do Fado.
Baixa Neighborhood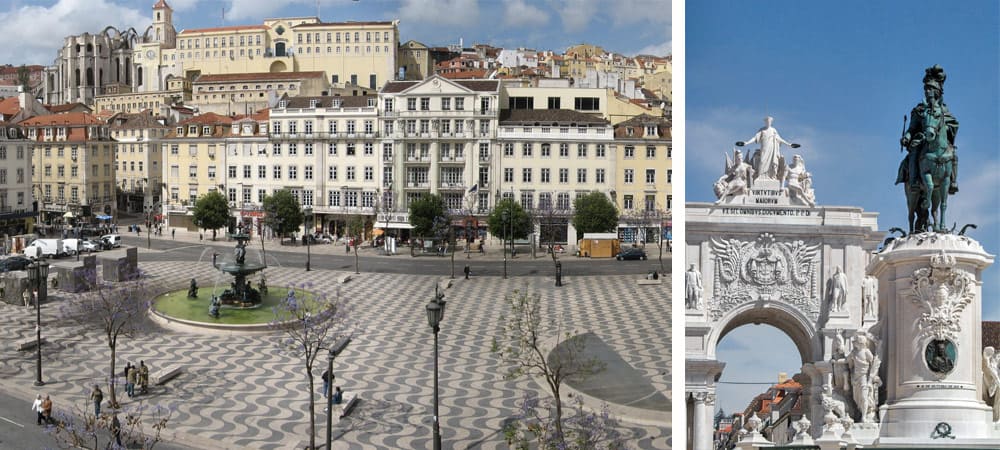 Baixa is the main downtown and business district of Lisbon that was completely rebuilt after the great earthquake so it looks quite different than the rest of the city. Head to the Arco da Rua Augusta for great views or simply stroll along its wide boulevards.
Highlights include Praça do Comércio, Elevador Santa Justa, Rossio Square, and Igreja do Carmo Church.
Belém Neighborhood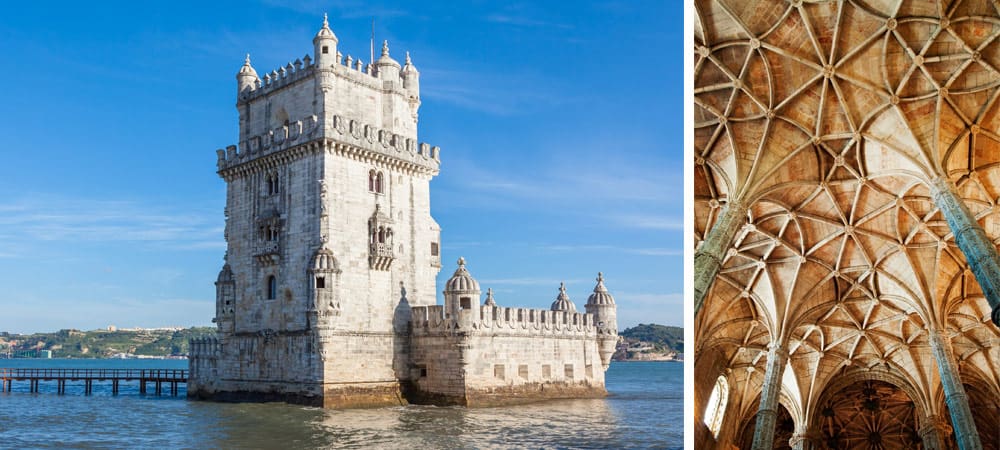 A bit outside the city center is Belem — which is located on the water. It has a handful of sights but the Mosteiro dos Jeronimos and Torre de Belém are the two most popular.
---
Lisbon's Must-See Sights And Attractions
Lisbon has a wealth of sights and attractions. We've listed a few of the favorite must-see sights.
Monastery of Jerónimos (Mosteiro dos Jerónimos)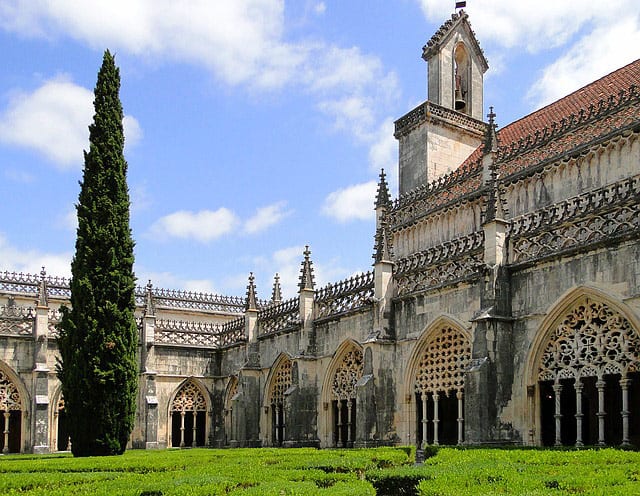 Built in the 16th century, this UNESCO-listed Monastery is one of Lisbon's must-visit attractions. This impressive limestone monastery was built during the time when Portugal was one of the most powerful countries in the world and this site is a reminder of the country's former status. Spend a few hours here and don't forget to check out the tomb of Vasco da Gama.
Admission: €10. Visit Website.
São Jorge Castle (Castelo de São Jorge)

Perched proudly atop one of Lisbon's hills you'll find the 11th-century São Jorge Castle (aka St. George Castle). Make the hike up to this impressive castle to wander along its ramparts and take some time (and a breather) to soak in the best views of the city.
Admission: €8.50. Visit Website.
Calouste Gulbenkian Museum (Museu Calouste Gulbenkian )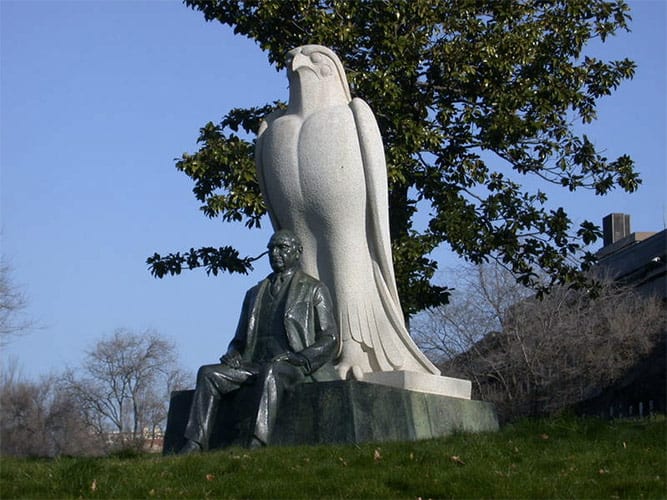 If you're going to visit one museum in Lisbon then you should visit the Calouste Gulbenkian Museum. This impressive collection was once the private collection of Mr. Gulbenkian and he donated it to the country when he died. It features a wide range of works — from ancient Egyptian artifacts and Roman coins to works from Rembrandt, Monet, Manet, Degas, and Renoir. There is also a modern collection of works that weren't part of Gulbenkian's original collection but is nonetheless impressive.
Admission: €10. Visit Website.
National Ancient Art Museum (Museu Nacional de Arte Antiga)
The Museu Nacional de Arte Antiga is Portugal's National Gallary, and it's housed in a 17th-century palace. It features 14th to 20th-century of mostly European and some Japanese works (mostly paintings but some decorative works).
Admission: €6. Visit Website.
National Tile Museum (Museu de Azulejo)

You might not think a museum about tiles would be interesting but you'd be wrong, so shame on you for thinking that. Portugal is famous for its tiles (you'll see tile work across the country) and inside this museum, you'll find five centuries of ceramic tiles. It's a unique museum that you won't find anywhere else so it's a nice way to spend an hour or two.
Admission: €5. Visit Website.
National Coach Museum (Museu Nacional dos Coches)
First, there was the National Tile Museum and now we have the National Coach Museum — which features fancy 16th and 17th-century royal carriages. It's worth a visit if you have the time.
Admission: €6. Visit Website.
Belém Tower (Torre de Belem)
As you may know, Portugal was once a Naval powerhouse and the Belém Tower was a fortress that guarded the entrance to Lisbon's harbor. Now it serves as a UNESCO world heritage site and monument of Portugal's role in discovering new lands. Climb up its 200+ stairs and you'll be rewarded with nice waterfront views. Expect long lines as there is only one steep spiral stairway. Admission: €6. Visit Website.
Monument to the Discoveries (Padrão dos Descobrimentos)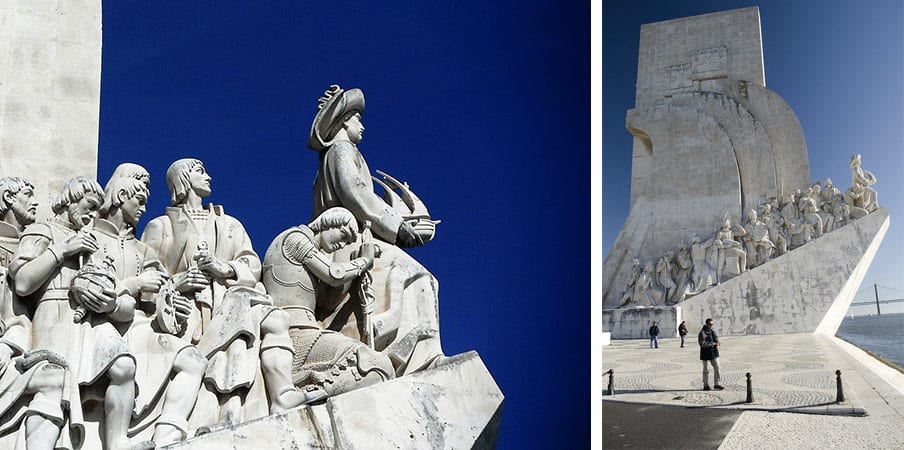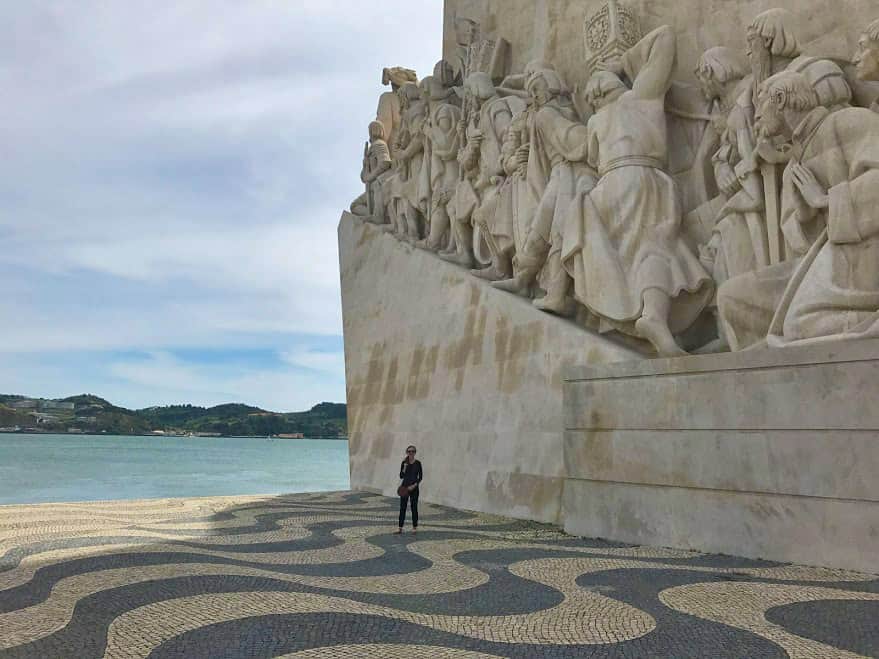 Celebrating Portugal's Age of Discovery, the Monument to the Discoveries is an imposing monolith that's perched over the River Tagus. The Monument to the Discoveries is located near the Belém Tower so you can't miss it. Admission: 4. Visit Website.
Praça do Comércio (Terreiro do Paco)
The Praça do Comércio, which is often called the Terreiro do Paco, is a large public square situated on the riverfront. It's a nice place to wander around, do some shopping, and get an (expensive) drink on a warm day.
Other Interesting Sights in Lisbon
Maritime Museum — Learn more about Lisbon's impressive maritime history.
Fado Museum — Learn about the rich history of Portuguese folk music (which is still popular today).
São Roque Church (Igreja de Sao Roque) — A modest-looking 16th-century church that has a beautifully decorated interior.
Basílica da Estrela — Another beautiful church that contains an impressive nativity scene. You can also climb to the top of the church's dome for amazing views of the city.
Oceanário de Lisboa — One of the best aquariums in Europe.
Museu Colecao Berardo — A free modern art museum.
Great Views of Lisbon
Lisbon is a city of hills so there are multiple spots with amazing views. Here are a few favorites.
Miradouro da Senhora do Monte (on Google Maps) — Possibly the best views of the city. Great sunset views.
Miradouro Sao Pedro de Alcantara (on Google Maps) — Excellent views and there's a park with shady trees.
Miradouro da Graca (on Google Maps) — A nice place to stop if you're in the neighborhood.
Elevador de Santa Justa — This slightly odd-looking elevator lifts visitors 150 feet into the air and gives visitors amazing views of Lisbon.
Take a (Free) Walking Tour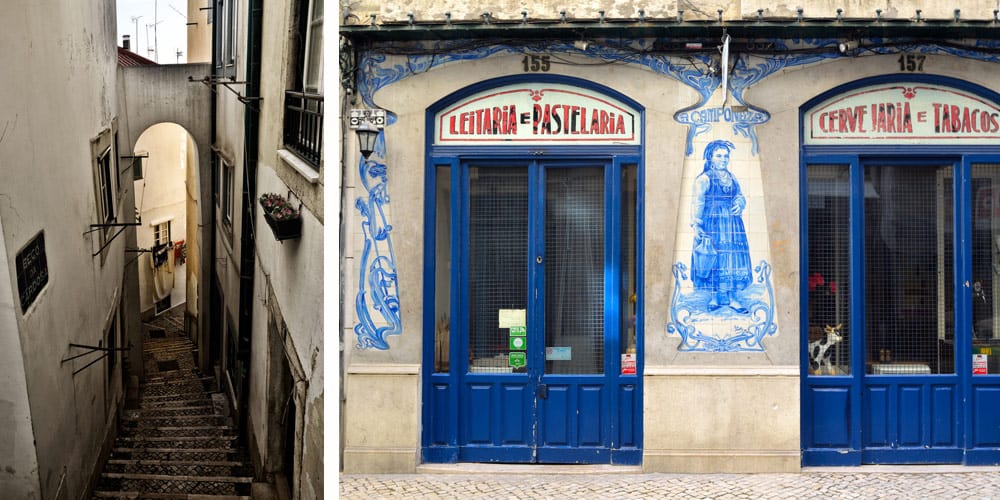 Walking tours great ways to explore and learn more about the city you're visiting. I like to take one on my first day in a new city as I find it's an excellent way to get my bearings and it gives me an idea of where I want to revisit.
The free walking tours are great for overviews. However, you'll have to pay if you want a better quality guide or more specialized information (food tours, etc.).
Below is a list of the free walking tours:
If you're looking for a paid tour we recommend checking out Trip Advisor to find reviews.
---
Food & Cheap Eats in Lisbon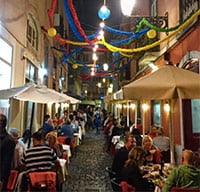 Food is affordable in Lisbon so eating on a budget won't be too much of a challenge. The one thing to remember is that you'll need to adjust your eating schedule because most restaurants close down during the afternoon and don't open back up until around 8:00 pm.
In general, the dish of the day (pratos do dia) is a good deal if you're trying to eat on a budget. As always, avoid places with menus in multiple languages. If nothing else, look for places with a lot of locals.
Note: some waiters will bring food/appetizers to your table that you didn't order. You will be charged for these so refuse them if you want them.
Thanks to its proximity to the ocean, Lisbon's cuisine heavily incorporates seafood. Bacalhau (salted cod) is the Portuguese national dish and is used for scores of traditional recipes, including stew, stir-fry, and egg dishes.
The most famous dessert in Lisbon is the Pastel de nata — which is a Portuguese egg tart. It's amazing. The best place to get these is at Pastéis de Belém (every tourist visits this place but it is the best of the best). 
We've gathered some of our favorite online resources and food bloggers:
---
Lisbon's Nightlife
Lisbon is well-known for its nightlife — especially the Bairro Alto neighborhood. This neighborhood has hundreds of bars (it also attracts a fair number of pickpockets so be careful). Other solid nightlife areas include Alcântara, Parque das Nações, Santos, and the area around the castle.
Bars close around 2 am on weeknights and a bit later on the weekend. Of course, the party moves on to the nightclubs (which stay open until after the sun comes up). For clubbing and all that fun stuff, you should also check out the Docas district.
Here are some excellent guides to Lisbon's nightclub scene: Lisbon Clubs — Go Lisbon and Time Out Lisbon.
---
Lisbon Beaches
Lisbon is very close to multiple beaches and many are easily reachable via public transportation. The two best beaches are Praia Sao Pedro and Praia de Carcavelos — both can be reached on the Lisbon-Cascais railway. There are a number of other beaches but they really only accessible by car.
---
Lisbon's Hostels and Accommodation
Lisbon is a backpacker's paradise because it has a lot of amazing hostels that are all very affordable. You should budget about €15-€20/night per person for a decent hostel — although many hostels raise their prices on the weekend. I've always used Hostel World our hostels so you'll want to poke around there to find the perfect hostel.
Here are a few of the city's best-rated hostels: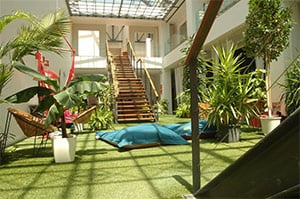 ---
Traveling Around Lisbon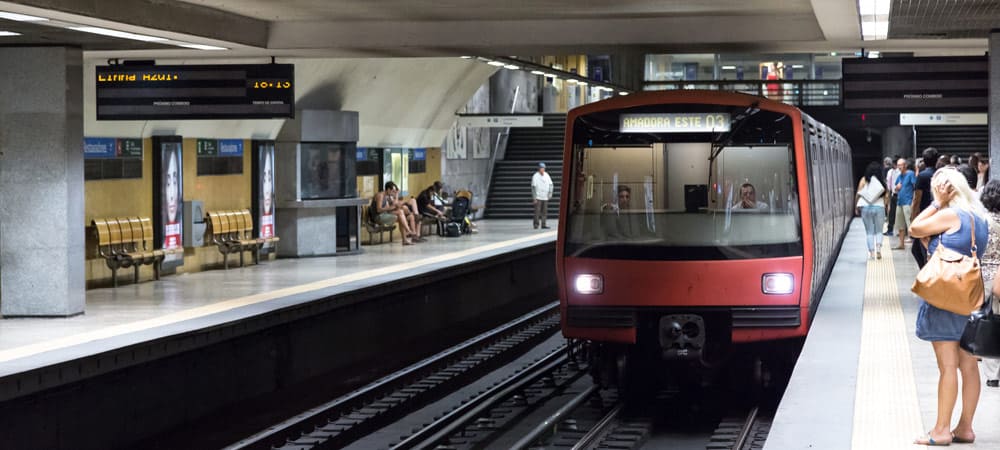 Lisbon is a very beautiful city for walking — but it is hilly. If your legs start getting tired you can use Lisbon's affordable public transport network.
Lisbon's public transit system, CARRIS, includes buses, funiculars, and trams. The Lisbon metro is separately maintained, but transit tickets allow access to both CARRIS and the metro with the Viva Viagem card. Zapping cards allow access to multiple transit systems by storing money on the transit card. Transit fares are deducted from the card's value when used.
Visitors to Lisbon can also purchase the LisboaCard, which offers unlimited access to the transit system and to numerous museums and attractions throughout the city. LisboaCards are available in 24/48/72 hour denominations (€18.50/€31.50/€39).
Single fare:
One-time Viva Viagem card purchase: €0.50
1 CARRIS/metro fare: €1.40
24-hour CARRIS/metro fare: €6
Zapping cards:
1 bus fare (1-hour): €1.25
1 Metro fare (entire network/one journey): €1.25
1 train fare (Lisbon suburban network/2-hours): €1.80
1 ferry transport (river connections on the south bank, one journey): €1.12-€2.65
Airport Transportation:
Airport transport, 1 trip (via CARRIS local bus service or metro): €1.40
Airport transport, 1 trip (via CARRIS AeroBus): €3.50
Taxi from Lisbon city center to Lisbon International Airport: About €15
Bicycle rental from Bikeiberia: €5 (1-hour)/ €10 (4-hours)/ €14 (daily)
---
Lisbon Day Trips
You can easily spend your entire trip in Lisbon and have an amazing time but sometimes it's nice to escape the city for a bit of peace. We've gathered a few of the best Lisbon day trips that are easily accessible by train.
Sintra
Sintra, which is located about a 40-minute train ride from Lisbon, is one of the area's best and most popular day trips. The city (which is nestled in the mountains) features a historic town center, a gothic National Palace, an 8-12th-century castle built by the Moors, and the colorful Pena Palace which towers above the city.
Cascais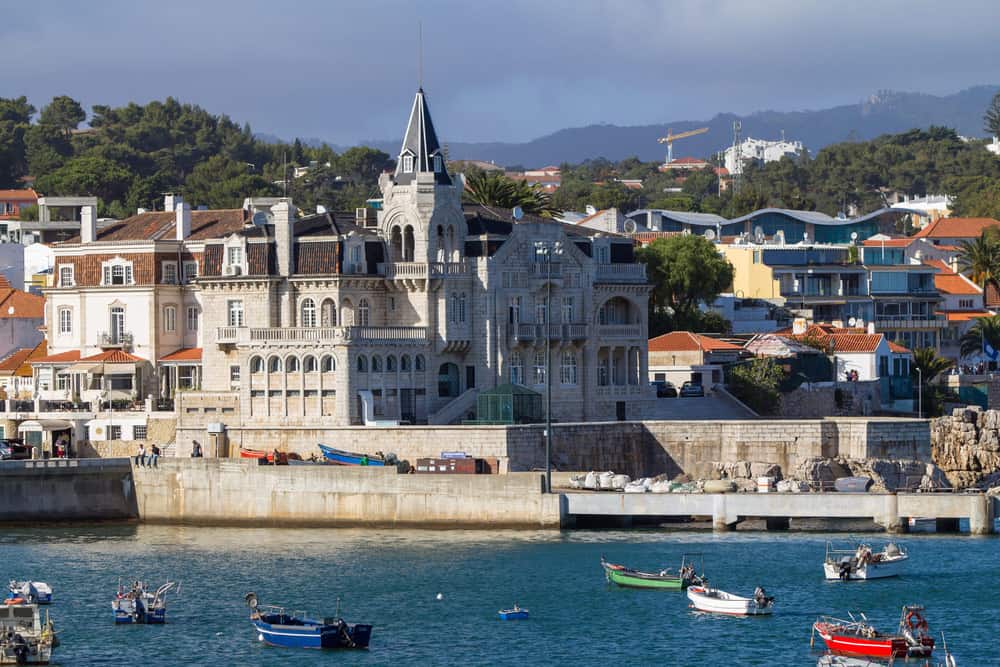 Cascais was a traditional coastal fishing town that turned into a seaside escape for Portugal's royal family. Now it's a popular vacation destination for visitors wanting to soak up some sun on its sandy beaches and rub shoulders with wealthy jet-setters. Getting to Cascais from Lisbon is a cheap and beautiful 30-minute train ride.
Obidos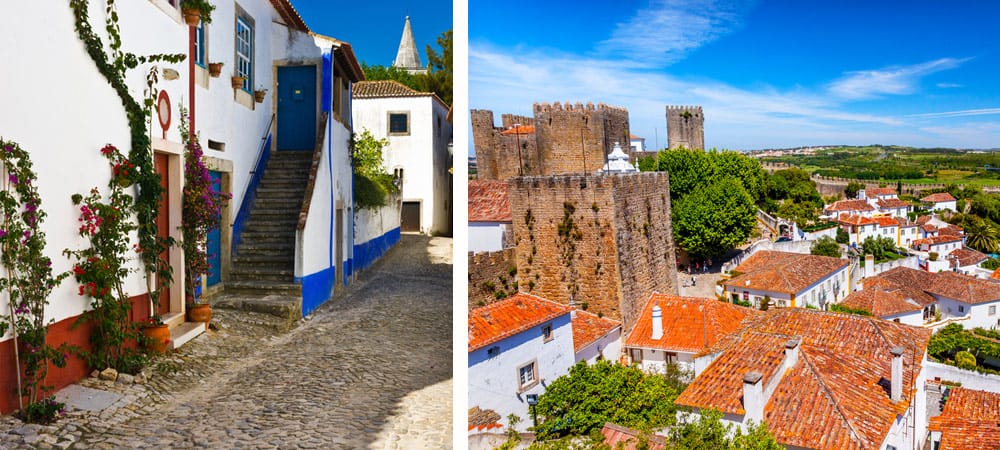 Reachable by an easy one-hour train ride, Obidos is a historic walled town that was once owned by the Queen of Portugal and it's now one of the most picturesque towns in Portugal. Obidos is small and compact so it makes for a relaxing day trip that can easily be experienced in a few hours.
---
Other Random Practical Travel Tips for Lisbon
Lisbon is hilly and has lots of cobblestones so pack comfortable shoes. Although, the view from the top of Lisbon's many hills is worth the workout.
The city's proximity to the ocean means that the weather can change quickly so pack wisely.
Don't be surprised if you're approached by someone selling drugs. It will happen so just ignore it.
Check out our guide on how to travel Portugal by train to learn more about the Portugals rail network and tips for getting the best price on train tickets.
---
More Resources To Help You Plan Your Lisbon Visit On A Budget
I'm still a fan of ol' fashion guidebooks as they give you a quick, easy and curated way to research your destination. If nothing else, head to the library or bookstore and spend an hour or so thumbing through a guidebook — it's worth it. We've also listed a few websites/blogs that will help with your planning.
---
Packing Help + What To Wear
Packing your bag and knowing what clothes to bring shouldn't be a huge hassle. That's why we created our packing guides: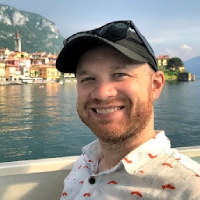 Latest posts by James Feess
(see all)
No Funny Business
The Savvy Backpacker is reader-supported. That means when you buy product/services through links on the site, I may earn an affiliate commission — it doesn't cost you anything extra and it helps support the site.
Thanks For Reading! — James
Questions? Learn more about our Strict Advertising Policy and How To Support Us.