Lisbon has quickly become one of Europe's top budget-friendly destinations thanks to its affordable food, cheap wine, cheaper beer, cool sights, and a very healthy selection of excellent hostels. And we're always on the lookout for great hostels so that's why we've compiled a list of the best hostels in Lisbon based on price, location, amenities, atmosphere, and overall quality.
Lisbon Hostels: A Quick Rundown
Let's take a quick look at some practical information about hostels in Lisbon.
AVERAGE PRICE FOR A BED
Lisbon has well over 100 hostels and so all this competition helps keep prices at a reasonable level. A bed in a highly-rated hostel will cost anywhere from about €15-€30/night with an average of around €20/night. The cheapest hostel you'll find will cost around €10/night but the quality most likely won't be great.
NOTE: These are "high-season" prices for the cheapest bed option — off-season prices will be 20%-30% cheaper. Also, prices are often a little more expensive on Friday and Saturday nights than on weeknights.
We recommend checking Hostelworld to get exact prices for your dates.
MORE LISBON HOSTEL CONSIDERATIONS
Lisbon Has Many Great Hostels: Lisbon, especially for its size, has a large number of very nice hostels so you shouldn't have much of an issue finding a nice place to stay.
Cheap Beds & Good Hostels Go Early: Hostel prices are fairly standardized but there are a few standout hostels. These top-rated tend to get booked up first so you might want to book early during the summer to ensure you get your top pick.
Check Location: Most hostels in Lisbon are centrally located but there are a few located outside the center.
Bed Configuration: Most hostels have multiple bed configurations and that affects the price. For example, a hostel could have one room with 8 beds and another with 4 beds. In general, rooms with more beds are cheaper but you also have to deal with more people in your room.
Private Rooms: Private rooms in hostels can be expensive but they can make sense for groups, families, and couples.
Weekend Rates: Expect to pay an extra on Friday and Saturday nights.
Check-In Times and Cleaning Times: Many hostels have late check-in times (around 2 pm-4 pm) but nearly all will let you store your bags if you arrive before check-in.
New To Hostels? Check out our Hostels 101 Guide to learn everything you need to know about finding the perfect hostel.
---
The Best Hostels in Lisbon: Our Top Picks
We've stayed in so many hostels that we've lost count — so we know all the little things that separate bad hostels from good hostels and good hostels from great hostels. Below you'll see what kinds of things we look at when we rank hostels:
Overall Quality: We take a holistic look at the hostel to see the positives and negatives. Our goal is to find amazing hostels that are still affordable.
Location: Most hostels we list will be centrally located or at least close to public transportation.
Price: We try to filter out the super-expensive hostels to help find the best price-to-quality ratio.
Vibe/Atmosphere: Every hostel has a personality. Some are party hostels and some are quiet. We try to note the atmosphere so you can find a place to stay that matches your travel style.
Past Guest Reviews: Every guest has a different experience so we look at the good and the bad. We suggest you take a few minutes to read prior reviews.
We encourage you to check out Hostelworld to do a bit of searching for yourself.
NOTE: All prices listed below are the cheapest option available during the busy (i.e. expensive) season. Prices will often be 20%+ cheaper during the slower seasons.
---
Lost Inn Lisbon Hostel
Lost Inn Lisbon is one of the best-rated and most popular hostels in Lisbon. It's located in the center of town so you're within walking distance of just about all the sights. The staff does a nice job of keeping a friendly and welcoming atmosphere so it's a nice spot for solo travelers — the free Sangria also helps. We'd say that they do a good job of keeping it social but still relaxed (i.e. it's not a party hostel). They also have free walking tours and bar crawls.
They offer both mixed and female-only dorms as well as a few private rooms.
Lisboa Central Hostel
Lisboa Central Hostel is a family-run hostel so you'll feel like you're at home when you stay here — plus they offer free breakfast (handmade pancakes), free soup, daily sangria happy hour, and cheap beer. They also host free walking tours and pub crawls. The staff is super friendly, the atmosphere is welcoming, and the place is clean. It's easy to see why this place gets a ton of love from past guests.
They offer mixed or female-only dorms as well as a range of private rooms.
Lisbon Lounge Hostel
Lisbon Lounge Hostel is yet another excellent hostel that's located in a great part of town. They have a great atmosphere — including a cheap and authentic Portuguese three-course meal, served every night with wine and bread. And they offer a free breakfast every morning. It's a quiet laidback atmosphere so it is a nice place for a relaxing stay but there might not be a lot of socializing with other travelers.
Rossio Hostel
Rossio Hostel is an award-winning hostel located in downtown Lisbon so you're in the heart of everything. They have a brand new kitchen so you can make your own meals. The staff is friendly and they do a good job of keeping the atmosphere fun (with daily activities) and the hostel clean.
Sant Jordi Hostel Lisbon
Sant Jordi Hostel is a chic boutique hostel that will make feel like you're staying in a fancy hotel. And they have an excellent bar. The staff is super friendly and they keep the hostel spotless. They offer free breakfast and they have a chef that cooks up a cheap meal on-site.
Lisbon Old Town Hostel
Lisbon Old Town Hostel is a much-loved hostel located in the in the middle of lively Bairro Alto neighborhood — so you're in the heart of the city's best nightlife. The staff is super friendly and the atmosphere is very chill so you'll still get a good night's sleep. They have a self-catering kitchen and they serve free breakfast so there is a lot to love here.
Yes! Lisbon Hostel
Yes! Lisbon Hostel is a multi-award winning and extremely popular hostel that just everything just about perfectly. They organize dinners and pub crawls. They also have an on-site bar and plenty of chill-out space for relaxing. There is also a large self-catering kitchen. So all that combined means this is a social hostel and you should have no issues meeting your fellow travelers. The staff is very lovely and they keep the hostel extremely clean. Ohh, and it is located in the heart of all the action.
Home Lisbon Hostel
Home Lisbon Hostel is located in a cool 200-year-old building in the famous Baixa neighborhood. The hostel has a lively atmosphere thanks to its patio, cozy living room, on-site bar, and pub crawls. And they organize dinners. The staff is friendly. The hostel is clean. We know we're sounding like a broken record but Lisbon has a lot of great hostels.
Living Lounge Hostel
Living Lounge Hostel is a boutique-style hostel that is big on style (each room is decorated by a local artist) and they do a great way of curating a friendly atmosphere. They offer daily free activities, nightly dinners, and free breakfast. It's also in a nice neighborhood so you're never far from the action.
Travellers House
Travellers House is housed in a cool 250-year-old building in the awesome Baixa neighborhood. The staff does a great job of creating a friendly, fun, and intimate atmosphere for travelers. They have a self-catering kitchen and a free breakfast so those are two ways to save a little cash. They also provide free towels so that's a super nice bonus. Again, another very solid hostel.
We Love F. Tourists Hostel
There is a lot to love about the We Love F. Tourists hostel. First, the hostel faces the 10th-century São Jorge Castle so that's pretty cool. Next, the hostel is housed in a cool 250-year-old building. And they have an on-site bar. They also organize dinners and pub crawls. The staff gets rave reviews.
Sunset Destination Hostel
The Sunset Destination Hostel scores big points for its rooftop terrace, bar, and pool. They also have nightly happy hours and frequent DJ nights. So it is safe to say that this is a very social hostel and you'll meet lots of people. Furthermore, the hostel is also located near much of Lisbon's nightlife. Despite its lively atmosphere, it still receives great reviews for cleanliness and overall amenities.
Goodmorning Lisbon Hostel
Goodmorning Lisbon Hostel is located in the Bairro Alto neighborhood so you're literally in the middle of the city's nightlife. This is a lively hostel with a ton of events, a 24/7 bar, free waffle breakfast, and frequent dinners. The staff is super friendly and past guests say that they do a great job of keeping the place clean. Ohh, and they have a kitchen so you can make your own meals if you'd like.
Lisbon Destination Hostel
Lisbon Destination Hostel is a newly-opened hostel that's actually located in Lisbon's train station so talk about being in a convenient location — the hostel was previously a hotel so the building is very cool. The amenities are very nice, the hostel is clean, the staff is friendly, and they offer a free breakfast. They do organize social activities but they make sure the hostel is quiet after midnight — so you'll be able to get some rest.
---
More Lisbon Travel Advice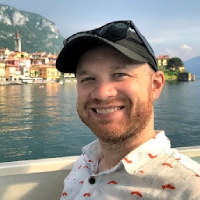 Latest posts by James Feess
(see all)
No Funny Business
The Savvy Backpacker is reader-supported. That means when you buy product/services through links on the site, I may earn an affiliate commission — it doesn't cost you anything extra and it helps support the site.
Thanks For Reading! — James
Questions? Learn more about our Strict Advertising Policy and How To Support Us.