London is a world-class city that everyone should visit at least once. It's also consistently rated one of the most expensive cities in the world — especially since the British pound is so strong against the dollar. Luckily, hostels are reasonably affordable (at least for a major city), and there are plenty of great free museums. However, the cost of attractions and food can kill your budget.
In this London travel price guide, we'll outline the estimated travel expenses for food, accommodation, attractions, alcohol, and other things that you'll experience so you can better budget your trip to London.
This article is part of our City Price Guide Series — Click here to see all our city price guides.
Average Daily Cost For Visiting London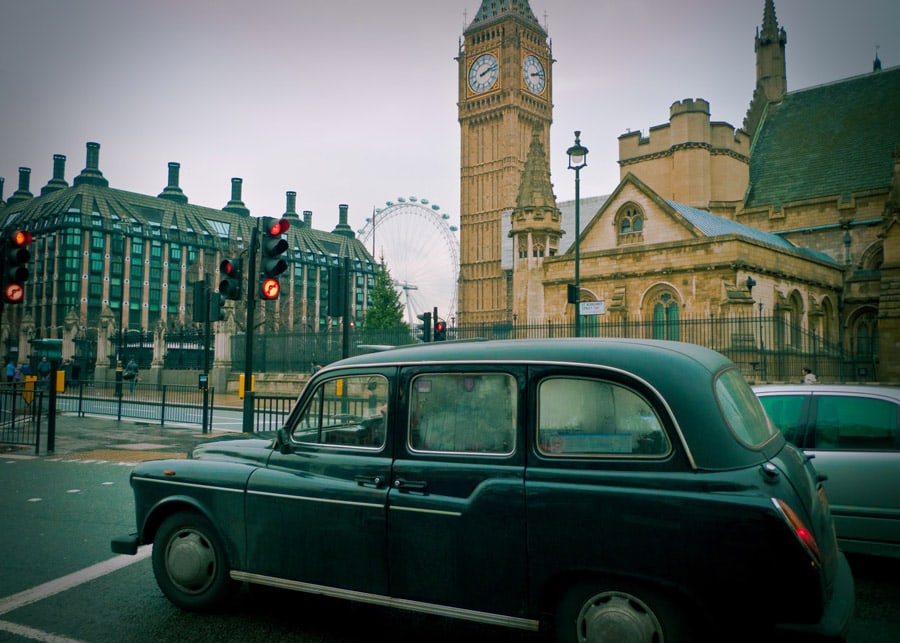 For budget-minded travelers, it costs around £50-£90/day ($70-$120) to visit London. These prices are based on what you'll need to visit the city comfortably as a budget traveler. If you want to upgrade your accommodations, add another £40-£100/night depending on your stay. These prices also don't include things like big nights out at the bar/pub, club entry fees, souvenir/clothing shopping, tours, random purchases, nicer food, etc.
Daily Cost of Budget Travel in London: £83 (Approx. $115)
Attractions: £15 (one paid attraction + any free museums)
Food: £29

Breakfast: £4
Lunch: £7
Dinner: £14
Treat (dessert/beer/wine): £3.50

Transportation: £7
Accommodation (hostel): £30/night
Daily Cost of Frugal Travel in London: £48 (Approx. $68)
Attractions: £5 (visit one of the many free museums and do a free tour)
Food: £18

Breakfast: £0 (free hostel breakfast)
Lunch: £5 (ethnic street food or takeaway shop fare)
Dinner: £10 (cook your own meal in the hostel or cheap takeout)
Treat: £3 (something sweet)

Transportation: £2.30 (single tube ride)
Accommodation (cheap hostel bed): £23/night
---
London Attraction and Museum Prices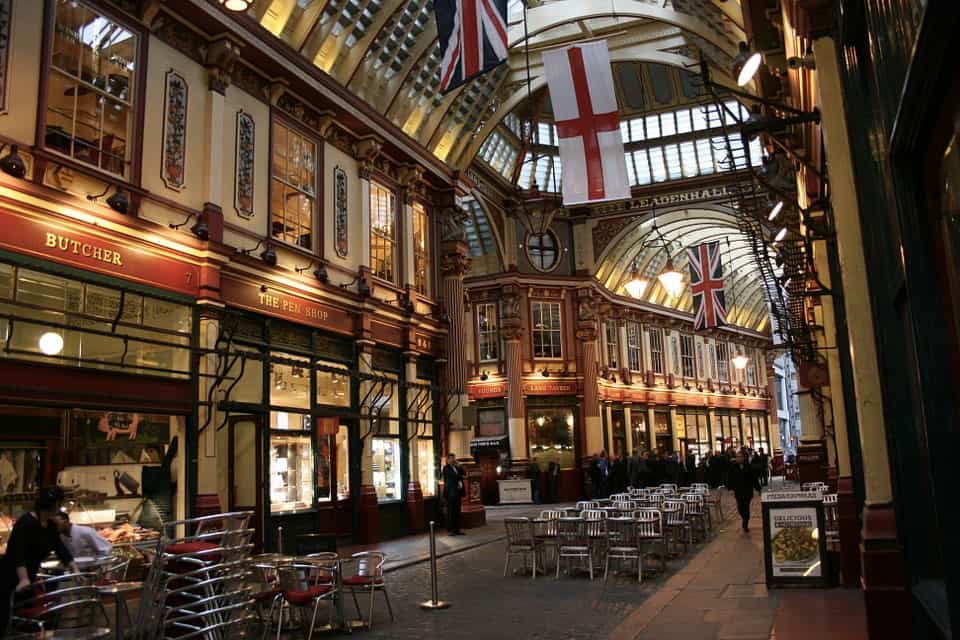 Good news… London has amazing museums and most of them are completely free. Bad news… all the other attractions are pretty damn expensive — so pick just a few if you're on a super tight budget. That said, you might be able to save some money by using the London Pass. Read our London Pass Review for more information.
Tower of London: £27.00
London Eye: £28.00
St. Paul's Cathedral: £18.00
Buckingham Palace: £23.00
Westminster Abbey: £22.00
British Museum: Free
Victoria and Albert Museum: Free
National Gallery: Free
Imperial War Museum: Free
Tate Modern: Free
Natural History Museum: Free
Walking Tours: Free (but you should tip the guides) — £20+
Tip: Most of these locations now offer online booking and there is often a small discount for booking online.
---
London Food Prices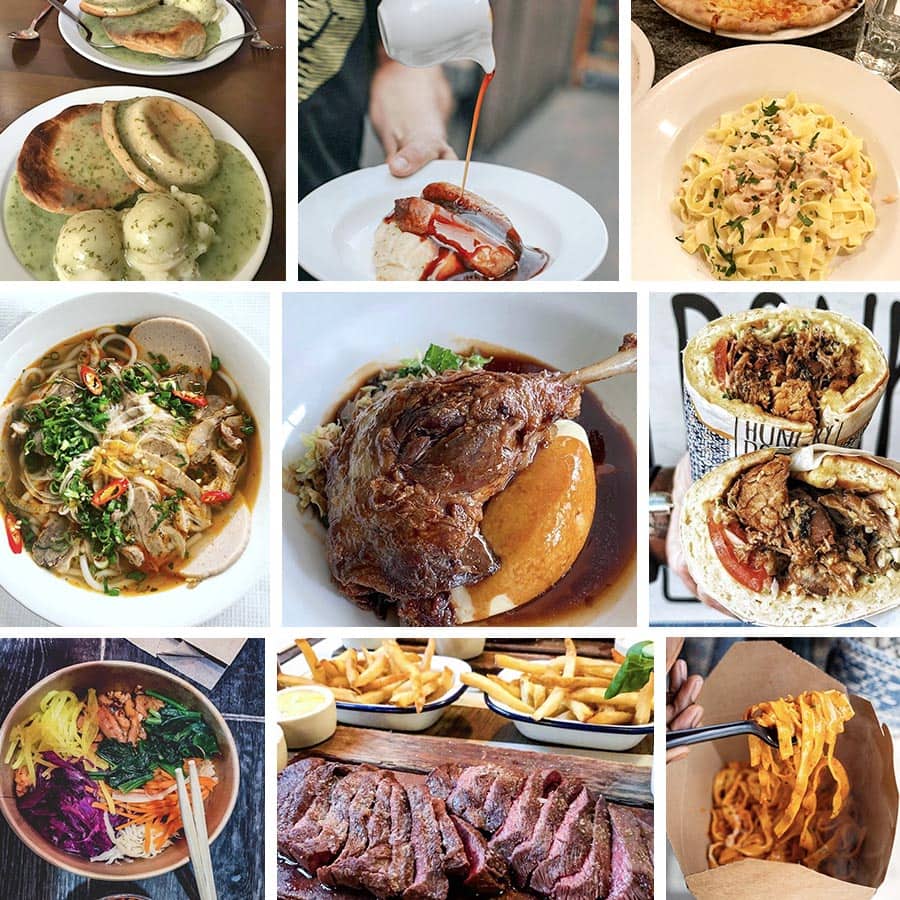 England isn't traditionally known for great food but London does have a world-renowned food scene — but that high-end food is a budget killer. Budget travelers will have to stick to the basics, and even then, the food isn't cheap. If you're on a tight budget, you might want to cook for yourself as much as possible.
Check out our Guide To London On A Budget because it has a ton of great budget-friendly restaurants.
Budget Breakfast Prices in London: Free-£10
Many hostels will offer a free, simple breakfast that normally consists of cereal, bread/croissant, and maybe milk, coffee, tea, or juice (some hostels will offer more and some less).
A traditional English breakfast from a typical café will cost £4-£8.
You can also find plenty of budget-friendly options at the bakery or grocery store. Croissants and other baked goods start around £1. Coffee from a typical café will cost around £2.
Budget Lunch Prices in London: £5-£15
Super-budget travelers can make a super cheap lunch of bread, cheese, and fruit from any grocery store for a few pounds.
Takeaway meals (like kebabs with fries) or similar dishes from a takeaway shop will cost about £7-£9.
Check out street markets for pizza, falafel, tagines, burritos, curries, wraps, and sandwiches for £5-£9.
A simple, yet filling and tasty, lunch from a local (i.e. non-touristy) restaurant will cost about £10-£15.
Budget Dinner Prices in London: £7-£18
Budget travelers will want to seek out the many ethnic restaurants in London. It isn't too tough to find a good meal for about £12-£18.
McDonald's combo meal (burger, fries, and a drink) will cost about £6.
Fish and chips from a quality fish and chips shop will cost around £10-£12 for takeaway and a bit more to dine in.
A simple, yet filling and tasty, meal from a local (i.e. non-touristy) restaurant will cost about £12-£18.
Many of the options from the Budget Lunch section above also apply for dinner.
Drinks and Alcohol Prices in London
Pint of standard beer out: £3.20-£6+
Pint of beer from a grocery store: £1-£2
A glass of the house wine at a restaurant: £4-£5+
Local-Favorite Budget Restaurants:
Here are a few budget restaurants that I pulled from our Guide To London On A Budget.
FISHCOTHEQUE
This traditional hole-in-the-wall joint is tucked under a bridge and serves up generous portions for a reasonable price. They're a local favorite so it can get busy during lunch and dinner.
Order of Fish and Chips: £13
FISHERS
Opened in 1982, this bustling award-winning shop serves up some of the best traditional fish and chips in London. Dine-in or takeaway.
Order of Fish and Chips: £9.50-£12
GIGS FISH & CHIPS
Opened in 1958, Gigs obviously knows what they're doing if they've survived this long in a city that seems to have a chippy everywhere you look.
Order of Fish and Chips: £8 (takeaway) – £14.50 (dine-in)
REGENCY CAFE
Cheap, no-frills, delicious, and always busy (get there early to avoid a long wait). This authentic spot has been around since 1946 and is a local favorite.
Full English Breakfast: Starts at £6.00
TERRY'S CAFE
Old-school, family-run cafe. Quality food for a good price. A local favorite since 1982.
Full English Breakfast: Starts at £8.50-£12
DISHOOM
Expect long lines and excellent Bombay-style comfort food at this popular restaurant. The prices are fair, the atmosphere is buzzing, and the quality of food and drinks is excellent. Many people say this is their favorite Indian restaurant in London.
ICCO
Solid Italian-style pizza for a great value.
GODDARDS AT GREENWICH (BRITISH)
This traditional pie mash restaurant has been around since 1890 and they serve up handmade pie & mash daily at a fair price. They have some nice traditional British desserts as well.
SÔNG QUÊ CAFÉ (VIETNAMESE/PHO)
Excellent Vietnamese place to get authentic beef pho at a great price. Super popular so expect a line.
---
London Transportation Prices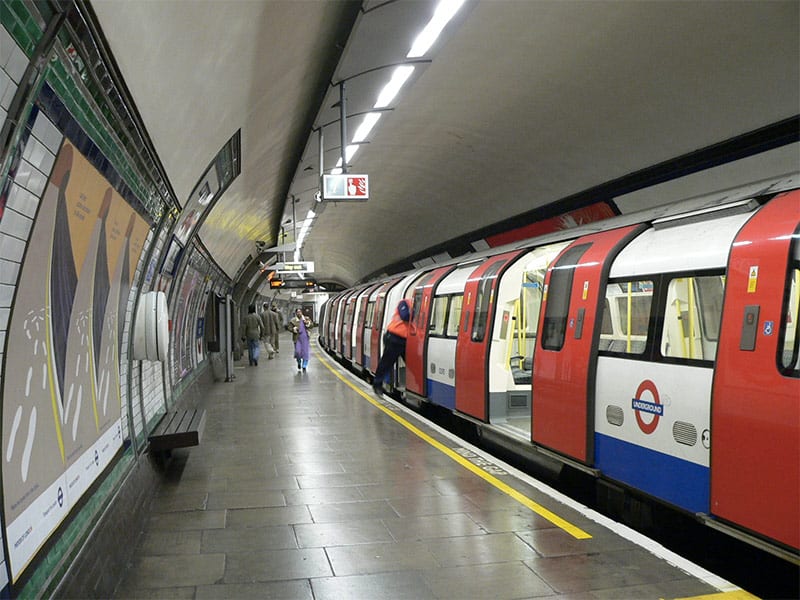 London is a big city so you'll want to use public transportation. Unfortunately, it can be kind of expensive (and a bit confusing). Consider purchasing an Oyster Card (a refillable travel card) to save money.
Single One-Way Ticket: £4.90
Single One-Way Fare with Oyster Card: £2.90 (peak), £2.40 (off-peak)
Max Day Fare: £9.80 (you'll never pay more than £9.80 in a single day when using the Oyster Card)
Heathrow Express (fast train between LHR and London— travel time 15min): £22.50-£25
London Underground (between airport and city — travel time 60min): £5.70
Heathrow Connect (30min journey): £10.30
Bus from LHR airport into the city (60-80min): £6-£10
Taxi LHR airport into the city: £50 – £70
---
London Hostel, Hotel, & Rental Apartment Prices
London has plenty of hostels throughout the city and all the competition helps to keep the prices down a little — but you still shouldn't expect cheap prices. Don't expect much from budget hotels as most are small, rundown, and dingy. Apartment rentals can be a very attractive option if you're traveling with two or more people.
Hostel Prices in London: £23-£44/Night
Plan on budgeting about £28/night per person for a decent hostel, although many hostels raise their prices on the weekend. Remember, these prices are for a bed in a shared dorm room. If you want a private room, expect to pay £50-£100. Check out the latest hostel prices at Hostelworld.
Here is a list of the top-rated hostels in London:
Want to learn more? Read our guide to the Best Hostels in London.
Budget Hotel Prices in London: £50-£180
At the low end, you shouldn't expect much, and cheap hotels tend to be located fairly far outside the city — but once you get around €100/night, the hotels get a bit better. Also note, hotel prices can fluctuate quite a bit during the summer, Christmas, and if there are any big conventions in town.
We suggest checking out Booking.com to see hotel prices for your dates since they're always changing.
Rental Apartment Prices in London: £90-£130+
London has a lot of rental apartments throughout the city. They can be a good option for large groups or travelers who want a little more space (and a kitchen). On the other hand, you may also have to deal with inconvenient check-in processes and things like extra cleaning fees and service charges. For short stays, we prefer hotels/hostels but rental apartments can be a nice option for longer stays. Airbnb is always popular but you can sometimes find cheaper/better options on our list of Airbnb Alternatives.
---
LEARN MORE ABOUT EUROPE TRAVEL COSTS
Check out our guide on How Much It Costs To Backpack Europe to learn more about budgeting your entire trip (including many more city price guides).
Be sure to also check out our London Travel Guide and our Guide to London on a Budget for more London travel tips.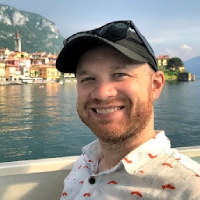 Latest posts by James Feess
(see all)
No Funny Business
The Savvy Backpacker is reader-supported. That means when you buy product/services through links on the site, I may earn an affiliate commission — it doesn't cost you anything extra and it helps support the site.
Thanks For Reading! — James
Questions? Learn more about our Strict Advertising Policy and How To Support Us.