Possibly more than anywhere else in the world, Rome is a true mix of old and new. It's a city that proudly flaunts its ancient history while continuing to evolve. It's a living and breathing city — which means it's crowded, dirty, noisy, full of kamikaze scooter drivers, and is a little rough around the edges. It's also beautiful and its narrow side streets and ancient ruins are certainly romantic and magical — so despite its shortfalls, Rome continues to be many people's favorite city in the world.
In this Rome Travel Guide, we've teamed up with a few locals to give you a ton of helpful travel tips — including what to see, where to eat, and what you can't miss.
---
How Much to Budget to Visit Rome
Rome is a major city, so it's a little on the expensive side. However, there are plenty of ways to visit on a budget — so we recommend budgeting €40-€85/day if you're on a backpacker's budget. You can check out our Rome City Price Guide for a more in-depth cost breakdown, but we recommend over-budgeting to be safe.
Of course, you'll spend a bit more if you're staying in a hotel so see current rates at Booking.com to get a better idea of prices.
---
How Long To Visit Rome: 3+ Days
Rome is a large city with plenty of things to do and see — especially if you're a history buff. Luckily, a lot of the main sites are fairly close to each other, so you can see a lot in a small amount of time.
At the very least, we recommend spending 3 days in Rome, but that will feel rushed. You may want to spend 4-5+ days — but even after spending a week in Rome, you'll barely have scratched the surface.
Rome also has a handful of nice day trips, so keep that in mind as well.
---
The Good and Bad of Rome: A Quick Overview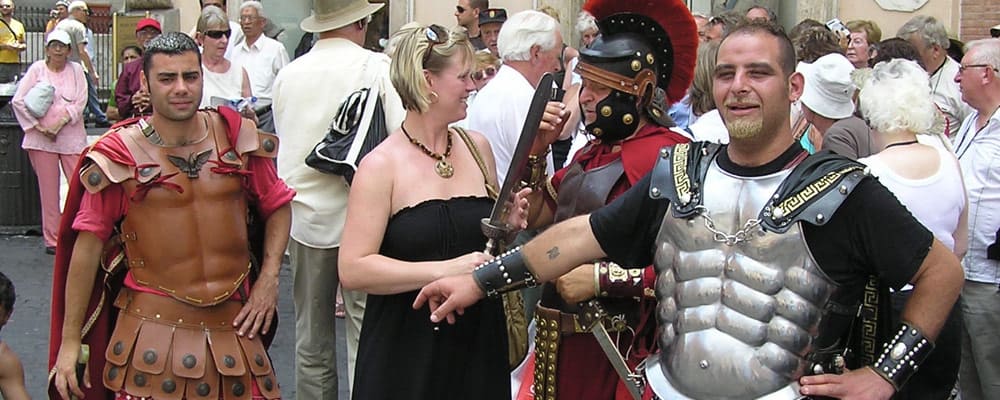 No city is perfect — which is why we like to talk about some of the good and the not-so-good aspects of Rome.
The Good
The Atmosphere and History: Rome has more spectacular museums, churches, squares, fountains, and ancient ruins per square foot than just about anywhere else in the world. Everywhere you go, you'll see something amazing.
Art: Rome certainly has no shortage of art and museums — from contemporary to ancient.
Good Food: You don't have to spend a fortune to eat well in Rome. All it takes is a little research!
Walking The Streets and Side Streets: Rome has been growing and changing for over 3,000 years so its streets also grew organically — which means lots of little alleys and side streets that are a joy to explore. For once, you'll love getting lost.
The Nightlife: Like much of Southern Europe, Italians eat late and stay up even later. This means that restaurants, bars, and cafés are open late into the night (and then people head to the clubs even later).
The Not-So-Good
Tourist Hoards: Tourists everywhere! Rome attracts millions of visitors each year, so expect to be surrounded by other people wanting to see all the sights. Expect long lines for most attractions — try to book tickets in advance so you can skip the multi-hour lines. Summer is the busiest time of the year, so try visiting in the spring or fall to help escape the crowds.
Pickpockets: Rome is known for being one of the worst cities, if not the worst city when it comes to pickpockets and other petty theft. It's the worst at the Termini Station (Rome's main train station), on the metro, and on buses. Be extra vigilant at all times. If you can, try not to carry anything valuable.
Tourist Restaurants: Rome has a ton of amazing restaurants serving great food at fair prices. It also has just as many crappy restaurants serving overpriced junk to unknowing visitors. Do a little research and try to go a few streets away from the tourist sites and you'll find plenty of great options.
Dirty: Rome is pretty dirty. I mean, it's a big city so it shouldn't be too surprising. But a lot of people are surprised to see trash and graffiti all over the place.
Hot Summers: The temperatures in Rome can be fairly brutal in the middle of summer. Many hostels and hotels don't have AC so that can pose a problem for some people.
---
Where To Stay In Rome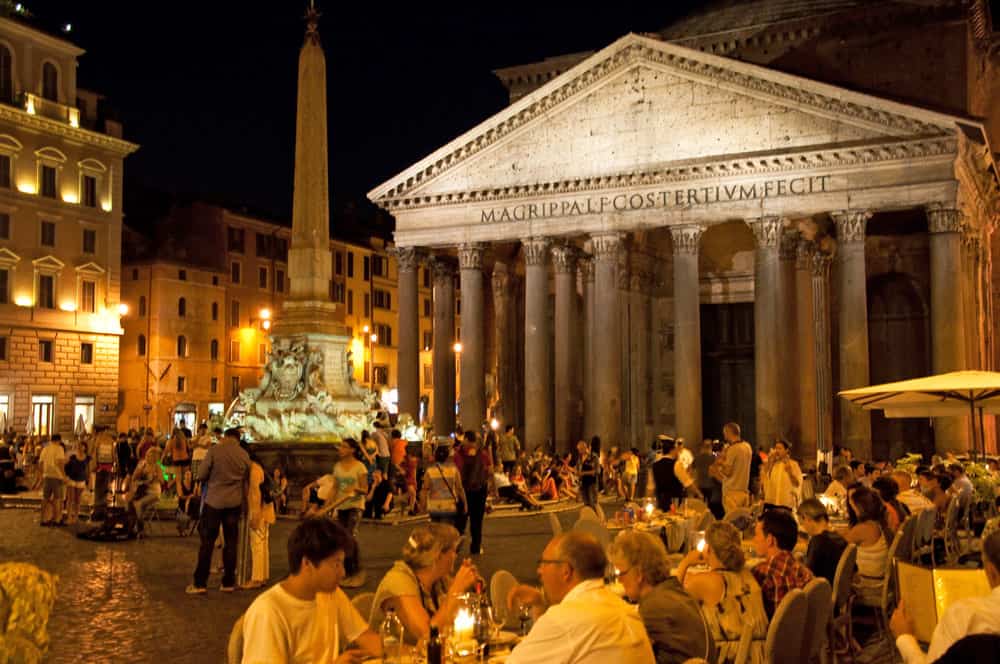 In general, there really aren't any "bad" places to stay in Rome so anything near the center should be fine — but there are certainly "desirable" spots which we'll cover. Plus, most of the sights are centrally located so you're never very far away from things. Of course, you'll save money if you stay outside the city center but you'll have to deal with the commute.
Here is a quick guide of neighborhoods you might want to check out:
Centro Storico
The historic city center — the area is actually broken up into smaller neighborhoods but we'll treat it as a single area for simplicity. You're surrounded by the best of Rome. It's obviously the most expensive area to stay in for tourists and it's crowded. But, it's hard to not love staying here.
Trastevere
If you're seeking a more local vibe without having to travel far outside the center of Rome we suggest staying in the Trastevere neighborhood. This hip bohemian enclave is filled with old-world charm, excellent restaurants, cool bars, and a spirited nightlife atmosphere. See On Google Maps
Termini
The area around the Termini Train Station is a bit rough around the edges but it's also home to many of the cheaper accommodation options. See On Google Maps
Jewish Quarter
While fairly small, the Jewish Quarter is a lovely centrally-located neighborhood filled with excellent traditional restaurants. See On Google Maps
Monti
Near the Colosseum, you'll find the Monti neighborhood. This used to be Rome's redlight district but these days it's a very hip area that still feels authentic and slightly undiscovered by tourists. The neighborhood has a youthful vibe and solid nightlife options. See On Google Maps
Vatican City and Prati
There are quite a few affordable accommodation options near the Vatican since it's located a bit outside Rome. It also tends to be less touristy and more residential. See On Google Maps
The neighboring Prati neighborhood is known as Rome's "white-collar" neighborhood so there are a lot of upscale residential apartments and shopping. It has a very "modern European feel" so it's not a super popular place for tourists (which means a more laidback vibe). See On Google Maps
Testaccio
Located in the southern part of Rome, the Testaccio neighborhood is an excellent place to stay for a truly local vibe. The area is known for having the best food in Rome and its reasonable prices since it's well outside the tourist zone. There is a great youthful vibe here that you'll fall in love with. That said, first-time visitors would probably be better off staying closer to the center as it's not the easiest place to get to. See On Google Maps
---
Rome's Must-See Sights and Attractions (Organized By Neighborhood)
Rome is jam-packed with things to see. Seriously… you can wander around and see most of Rome's most iconic attractions without ever seeking them out. It would be impossible to list everything here, but we've tried to include some of the best/most popular attractions.
Note: We've divided this section by neighborhood as that's how most people plan their sightseeing.
ANCIENT ROME NEIGHBORHOOD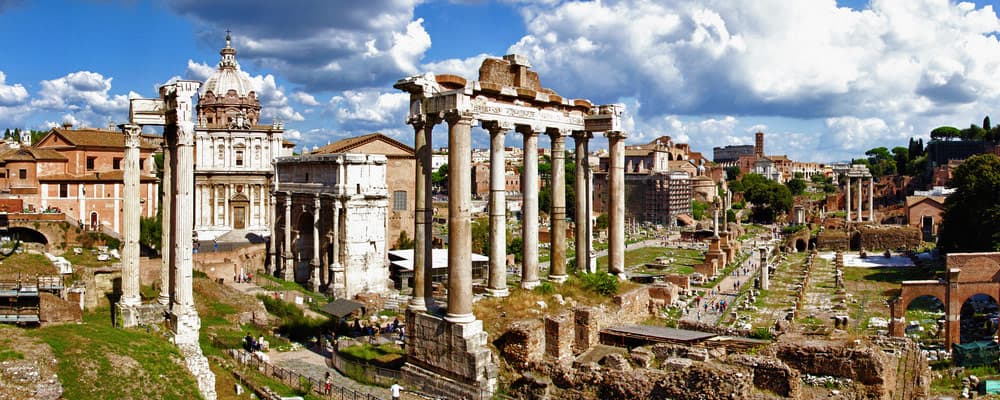 The neighborhoods of Centro Storico (the historical center of Rome) and Ancient Rome are the heart of the city and where you'll find the bulk of Rome's most iconic sights. This area is also tourist central — so you'll have to deal with the crowds, tacky street performers, souvenir shops, and outrageously expensive restaurants and gelato. That said, it's still one of the most beautiful places on Earth.
COLOSSEUM, ROMAN FORUM, & PALATINE HILL (Must-Visit Sight)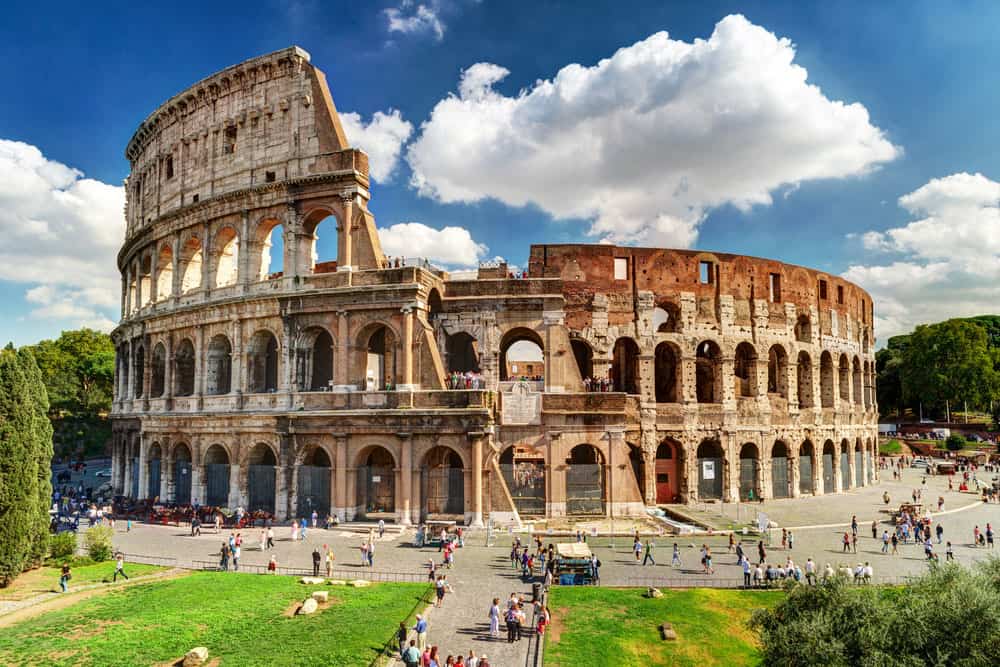 Rome's biggest attraction is the ancient complex of the Colosseum, Roman Forum, and Palatine Hill. All these sights are in the same area and entrance is covered by a single ticket. Tickets cost €12 and we recommend booking online (+€2) so you can skip the long ticket line.
Opened in 80 AD, the Colosseum is the largest amphitheater ever built, and it's a can't-miss attraction (you won't be able to miss it because it's huge).
Palatine Hill is where Rome was founded in 753 BC and its ruins, which come from multiple generations of rulers, are some of the oldest in the city. It is located on the centermost of the Seven Hills of Rome, so it offers excellent views of the city.
Possibly one of the most important architectural sites in the world, the Roman Forum was ancient Rome's main square and is now home to multiple ancient ruins.
Once the center of the Roman Republic and of the Roman Empire, the Imperial Fora ruins that were constructed over a period of one and a half centuries. It's located just outside the main Roman Forums.
There are numerous tour companies that offer in-depth tours of these sights. Check out Get Your Guide to see if any look interesting to you.
CAPITOLINE HILL AND CAPITOLINE MUSEUM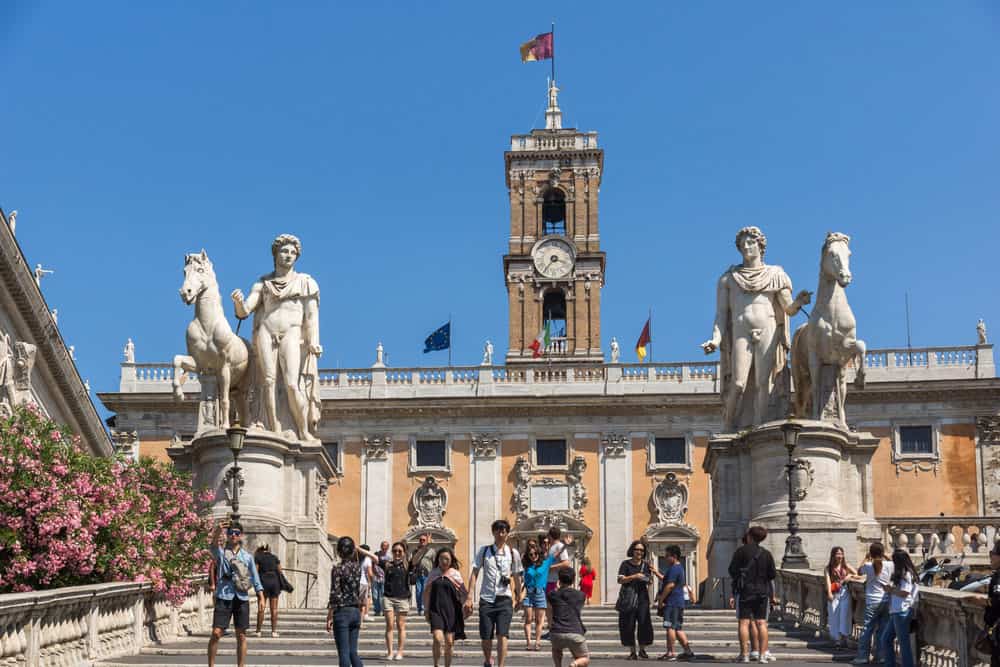 The Capitoline Museum dates back to 1471, which makes it the world's oldest public museum. It features various works of art pertaining to Ancient Rome.
It's also located at the top of Capitoline Hill, which provides impressive views of the city.
CHURCH OF SAN GIOVANNI IN LATERANO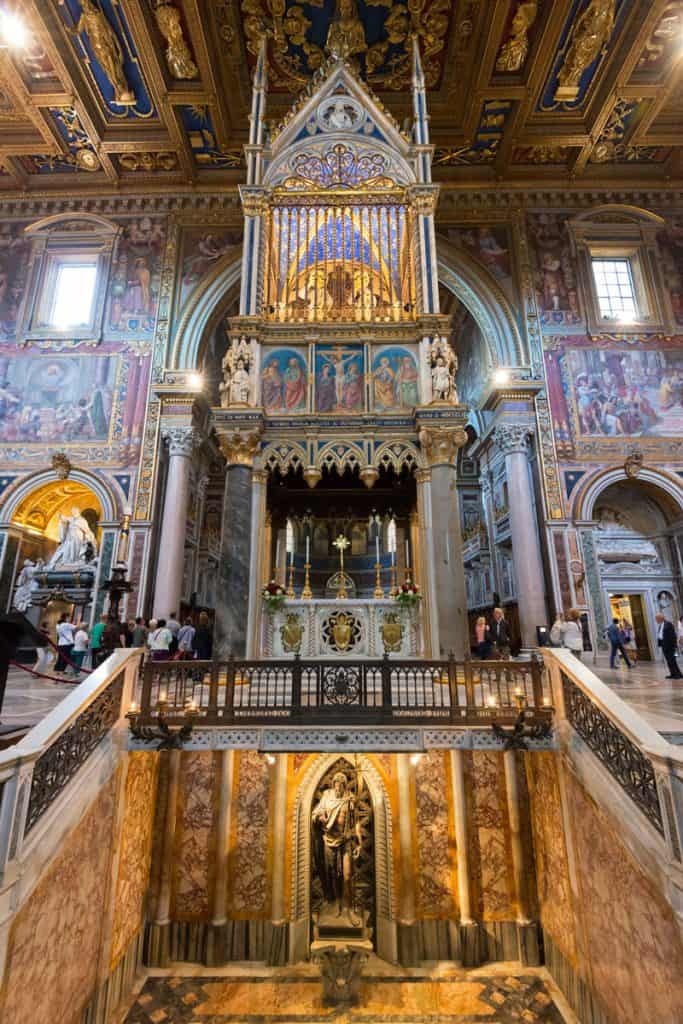 This church was the first basilica built in Rome, and it was the most important church in Christendom for thousands of years. It continues to be the Pope's main place of worship.
NATIONAL MUSEUM OF ROME
The National Museum of Rome is made up of multiple branches that are located in multiple buildings throughout the city. These museums mainly focus on archaeological findings from Ancient Rome.
ARCH OF CONSTANTINE
The Arch of Constantine celebrates Constantine's victory over Maxentius at the Battle of Milvian Bridge in 312. It's located between the Colosseum and Palatine Hill, so you're sure to pass it as you explore.
CHURCH OF SAINT PETER IN CHAINS (CHIESA DI SAN PIETRO INVINCOLI)
While we wouldn't consider this one if the "must-see" churches in Rome, this basilica is best known as the home of Michelangelo's statue of Moses — which is considered to be one of Michelangelo's greatest masterpieces. It also has multiple paintings and sculptures to appreciate.
THE CHURCH OF ST. LOUIS OF THE FRENCH (CHIESA DI SAN LUIGI DEI FRANCESI)
Since 1589, this has been the Church of Rome's French community. It features many impressive paintings, notably those of Caravaggio. It's worth stopping by if you're in the area (it's in the center of town so you'll probably be near the church a few times during your visit).
VITTORIO EMANUELE II MONUMENT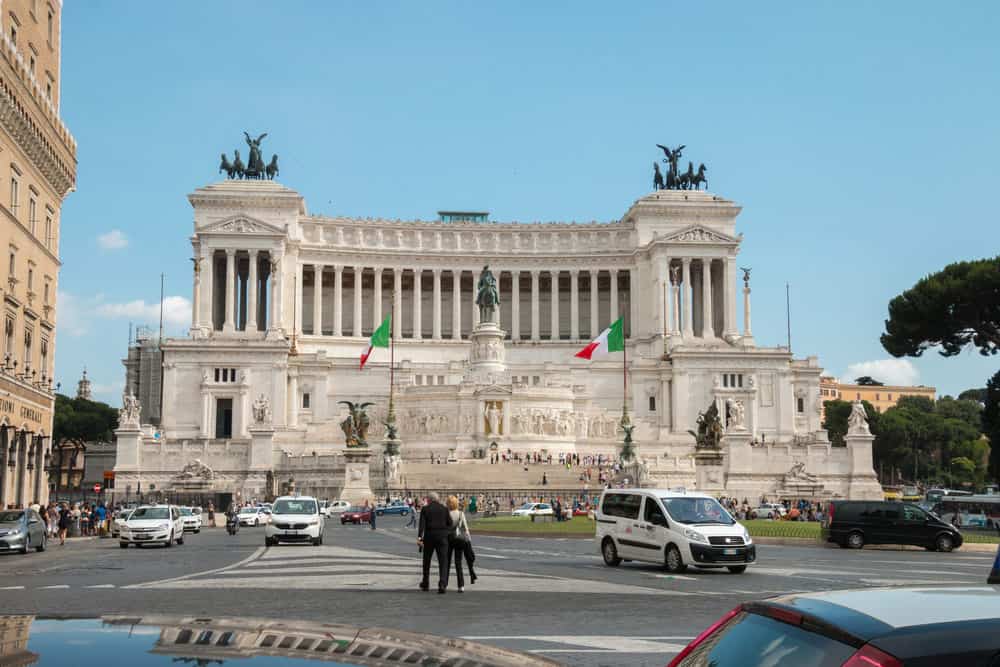 This enormous white marble monument was built as a tribute to Victor Emmanuel II, the first king who united Italy. Ride up to the top for great views of the city (ticket to the top costs €7).
The Pantheon was built in 126 AD to honor the pagan gods. Today, it's the most well preserved and influential building of ancient Rome — and it contains the largest brick dome in the history of architecture.
---
CENTRO STORICO (Central Rome) NEIGHBORHOOD
The "modern" center of Rome (which is still very old but not as "old" as ancient Rome) is a mix old and new. It's also home to most of Rome's hotels, dining, and nightlife.
It's also home to Rome's Termini train station — which has a reputation of being a little rough around the edges so look out for pickpockets and other thieves. It's generally recommended to avoid the area at night.
To the southeast of Termini Station, you'll find the gritty San Lorenzo neighborhood that is very popular with students (thanks to the universities). Here you'll find hip bars, restaurants, thrift shops, and all-night parties.
PANTHEON
The Pantheon was built in 126 AD to honor the pagan gods. Today, it's the most well preserved and influential building of ancient Rome — and it contains the largest brick dome in the history of architecture.
P.S. Check out Rick Steve's Audio Tour
PIAZZA NAVONA
This is one of Rome's most famous squares and it's decorated with grand fountains and mansions. It's a good place to people watch and check out the works of local artists.
You'll find a lot of restaurants here as well but they're all essentially tourist traps. That said, it's a nice place to grab a drink (even if they're overpriced) and people watch.
THE TREVI FOUNTAIN (FONTANA DI TREVI)
Possibly the most famous fountain in the world, the Trevi Fountain attracts huge crowds at pretty much all hours of the day. People throw in over 3,000 euros worth of coins each day, but don't try to steal them — it's a crime (the money goes to charity).
CHURCH OF SANTA MARIA MAGGIORE (BASILICA DI SANTA MARIA MAGGIORE)
This massive 5th-century church is perched at the top of the Esquiline Hill.
---
JEWISH GHETTO NEIGHBORHOOD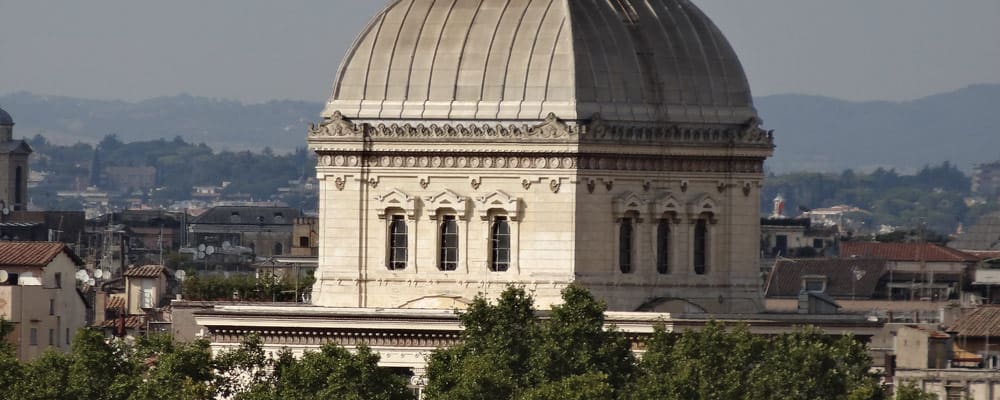 There isn't much left of the ancient Jewish ghetto, but the neighborhood is now a quiet place during the day and has an excellent food scene at night.
THE GREAT SYNAGOGUE AND JEWISH MUSEUM OF ROME (MUSEO EBRAICO)
The Great Synagogue of Rome is the largest in the city, and it also houses the Jewish Museum of Rome. The museum offers information about the long history of Rome's Jewish population and works of art from the Jewish community.
---
VATICAN CITY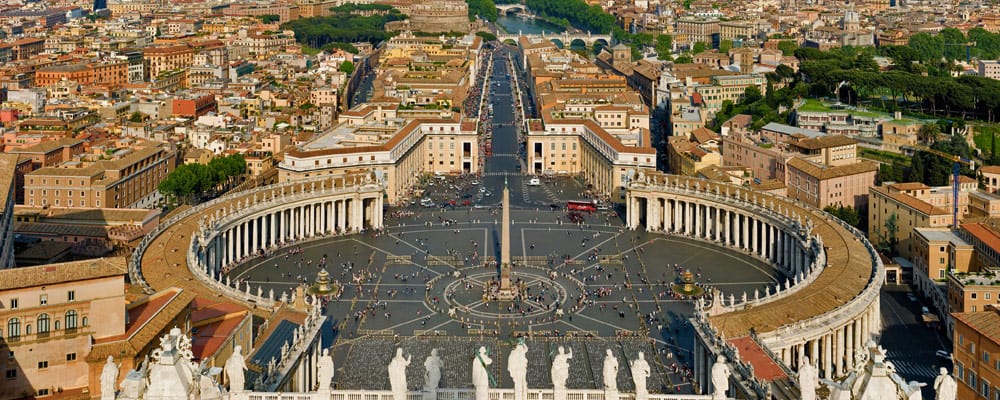 The Vatican is the world center of Catholicism, and it packs in a mind-blowing amount of sights, relics, and museums. It also packs in a mind-blowing amount of tourists, so expect long lines.
The Vatican City has a strict dress code so shorts (above the knee), short skirts, hats, and bare shoulders are all banned inside many of the sights.
ST. PETER'S BASILICA & St. Peter's Square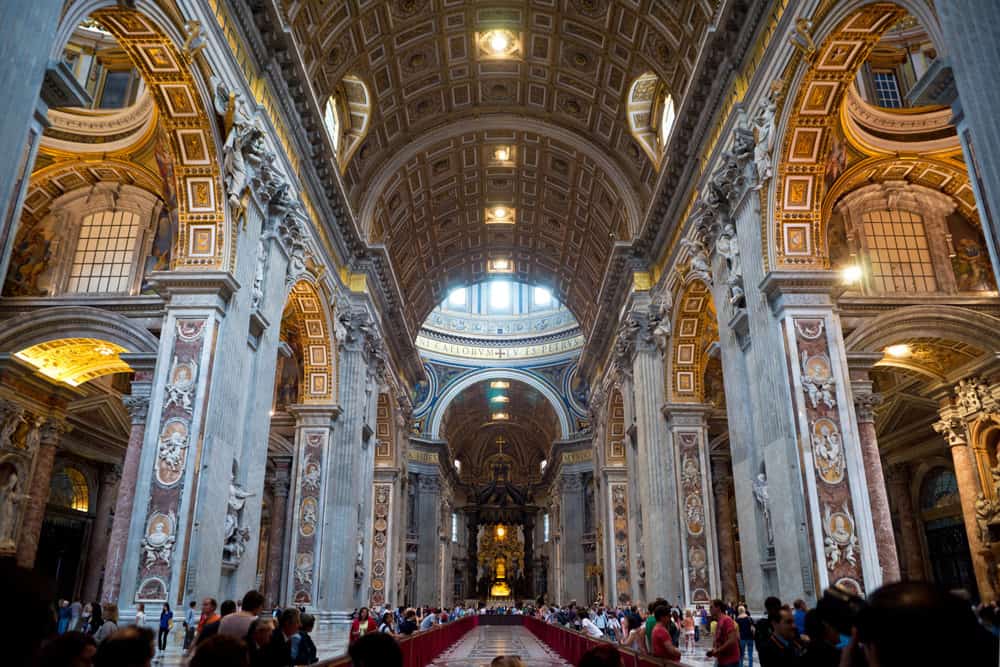 This Italian Renaissance church in Vatican City is considered by many to be Rome's most iconic church. You can also check out Saint Peter's tomb, which is located under St. Peter's Basilica.
St. Peter's Basilica is the largest church in the world and a world-class example of Renaissance architecture. Admission to St. Peter's is free but you can pay extra to skip the line or take a guided tour.
We suggest visiting St. Peter's dome for awesome city views — tickets are €8 for the stairs and €10 for the elevator.
Admission to the main area of the church is free.
Visit St. Peter's in the morning as the lines are already crazy by 10 am and continue to be 1-2 hour long until mid-afternoon.
THE VATICAN MUSEUM & THE SISTINE CHAPEL
The Vatican Museums contain more than 70,000 masterpieces of painting, sculpture, and other works of art collected by the popes through the centuries — including the Sistine Chapel.
The basic ticket (which includes both attractions) is €17 but there is an extra €4 charge to book online — which is highly recommended. Book tickets from the Official Vatican Website.
The Vatican Museum becomes very crowded because they cram in 30,000 visitors a day. Try to score the 8:30 am early admission tickets so you can visit in peace.

Either way, pre-booking your ticket is highly suggested so you can skip the ticket line (which can sometimes be 1-2 hours long).

The crowds tend to calm down at the end of the day as most of the big tour groups visit in the morning.

Want a private tour? Check out Get Your Guide as there are many options.
CASTEL SANT'ANGELO AND MUSEO NAZIONALE CASTEL SANT'ANGELO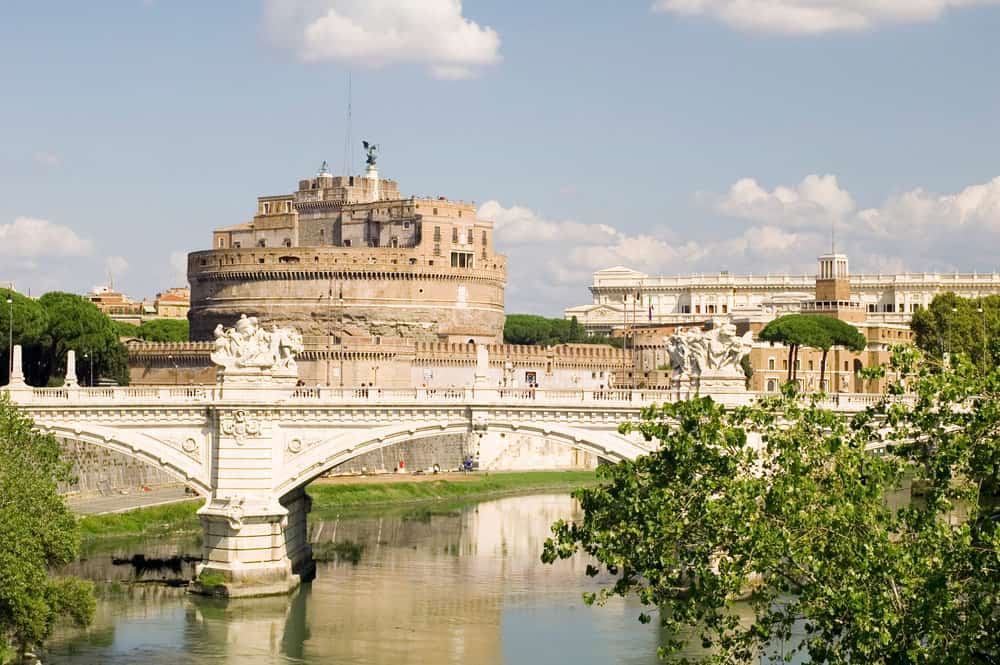 This castle was built as a mausoleum for Roman Emperor Hadrian but was later converted to a fortress to protect the popes. These days it's a museum and a fun place to explore for an hour or two.
In front of the castle is a beautiful pedestrian bridge constructed in 134 AD that spans the Tiber river. The bridge's 10 angel statues help make it one of the best strolls in Rome.
The top of the castle has great views of the city, the river, and the Sant Angelo Bridge. The castle also has a small cafe/restaurant at the top that gives you a great little spot for a drink.
---
TRASTEVERE NEIGHBORHOOD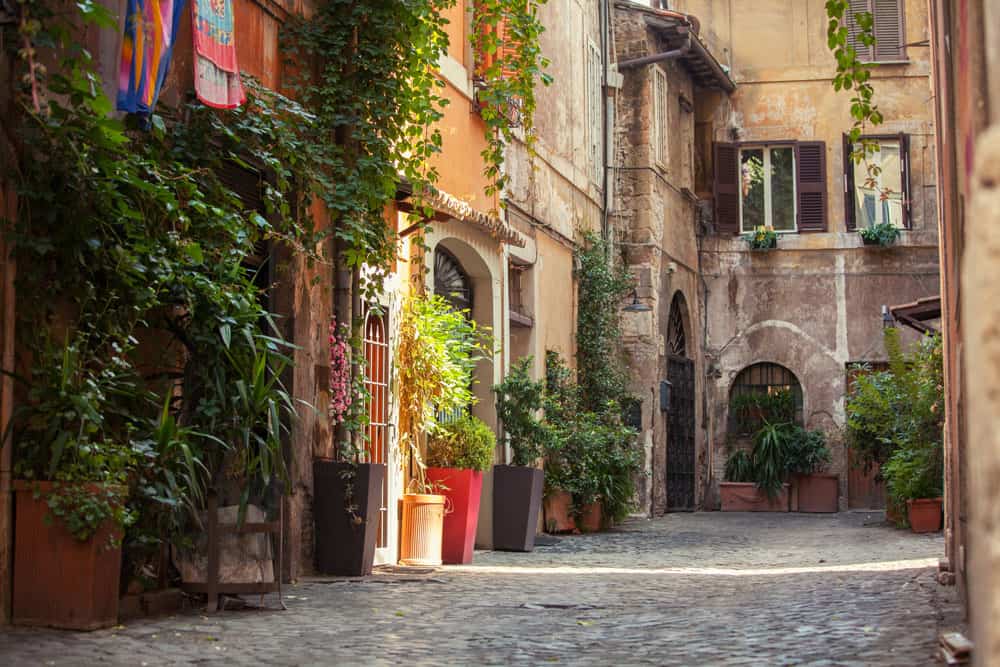 Get lost in the narrow cobbled streets of Trastevere and mingle with the locals. This neighborhood is off the main tourist path, so it's one of the best places to go for authentic Italian meals at reasonable prices.
The neighborhood also has a solid nightlife and budget restaurant/pub scene thanks to its multiple universities.
THE TIBER ISLAND (ISOLA TIBERINA)
The Tiber Island is an island located in Rome's Tiber River and it's only about 300 yards long. In addition to the island's ancient buildings, it also has Rome's oldest bridge.
GIANICOLO HILL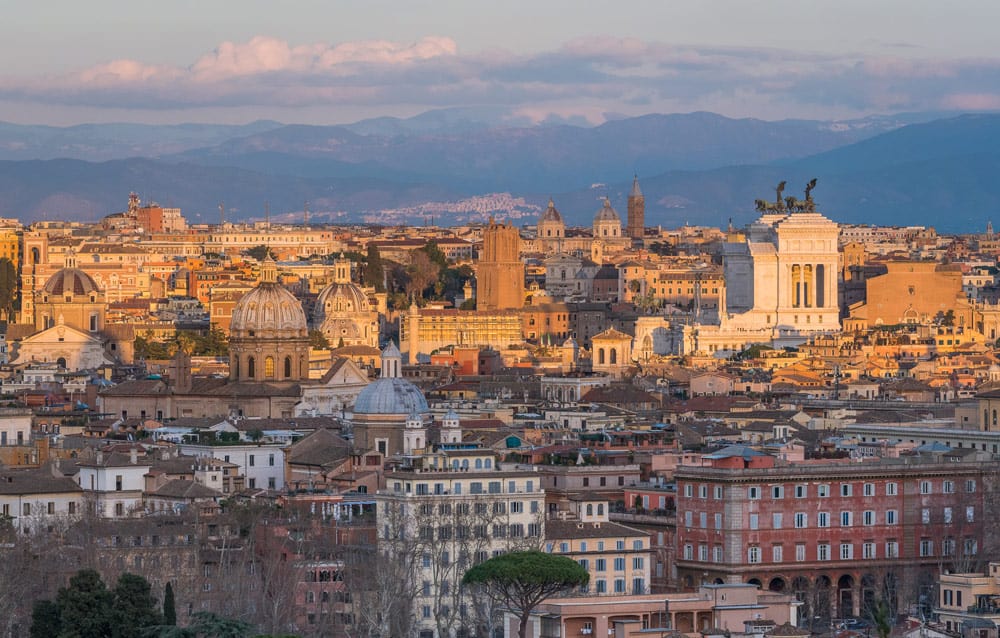 Situated behind the Trastevere neighborhood, Gianicolo Hill is the second-tallest hill in the city and gives you views of just about every major sight in Rome. It's an excellent place to watch the sunset and then head down the hill for dinner in the Trastevere.
NORTH CENTRAL ROME NEIGHBORHOOD
Located in the northern area of Rome, this neighborhood is where you'll find Villa Borghese, the iconic Spanish Steps, and the elegant Parioli and Salario neighborhoods.
GALLERIA BORGHESE AND BORGHESE GARDENS
The Galleria Borghese is located in the Borghese Gardens and is considered to be the best art gallery in Rome.
In addition, the Borghese Garden is a massive park that features plenty of green spaces, beautiful gardens, and a small lake.
Galleria Borghese Admission: €11
PIAZZA DI SPAGNA AND SPANISH STEPS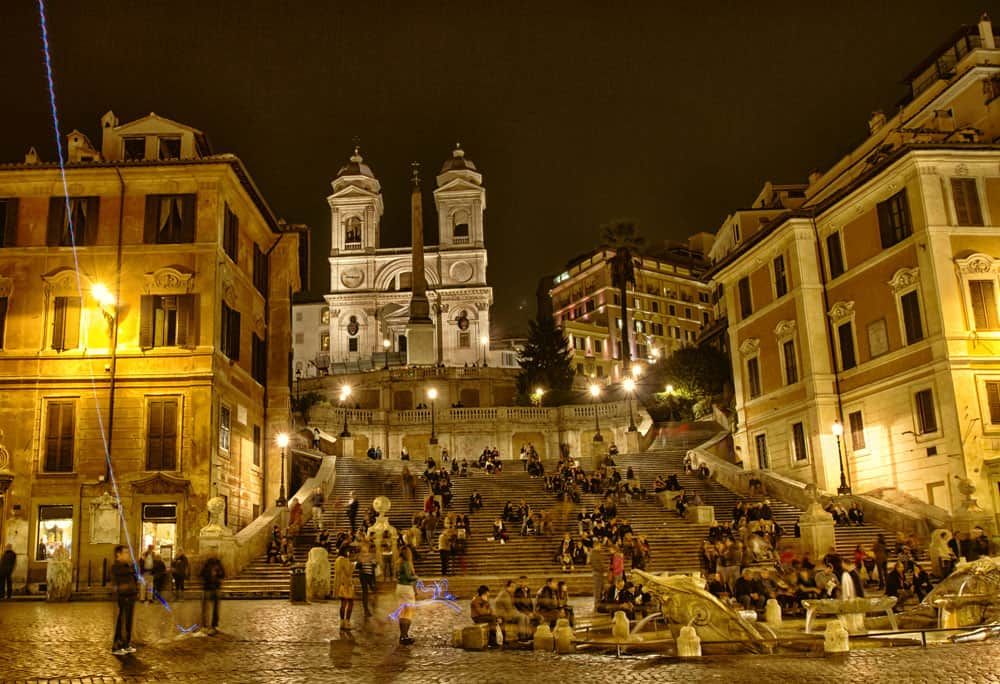 The Piazza di Spagna is located at the bottom of the 135-step Spanish Steps is one of the most famous piazzas in Rome.
PIAZZA DEL POPOLO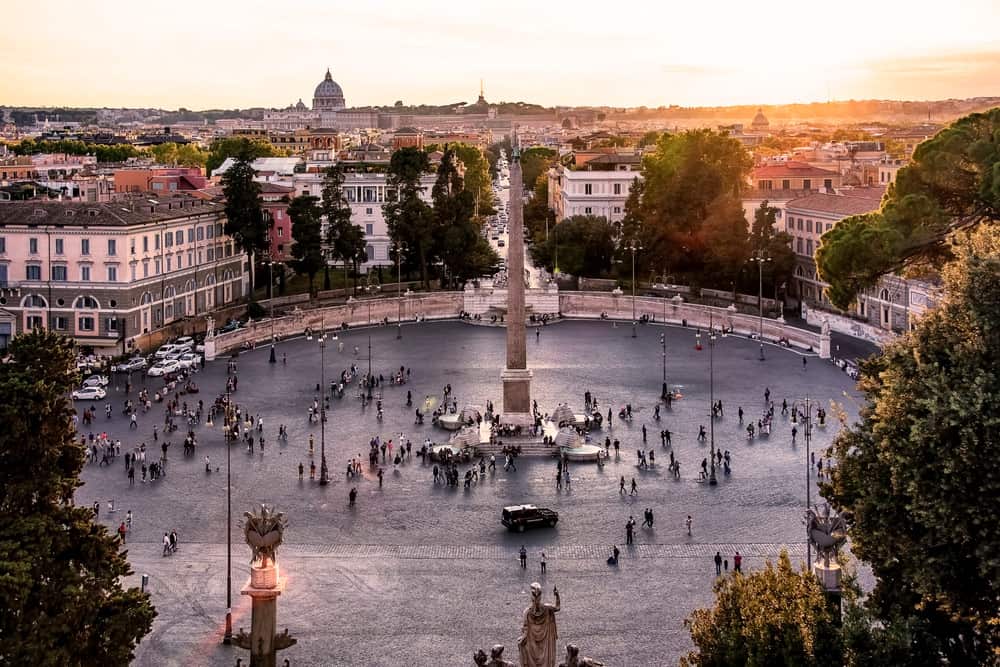 At the foot of the Borghese Gardens, you'll find the massive Piazza del Popolo (The People's Square). The main draw is an Egyptian monolith that dates back to 10BC. The square attracts quite a few people but it's so large that it rarely feels too crowded. It's also a great place for people watching.
NATIONAL GALLERY OF MODERN ART (GALLERIA NAZIONALE D'ARTE MODENA)
Do you need a break from Renaissance art? Then you might want to check out Rome's National Gallery of Modern Art — including Monet, Cézanne, Canova, Modigliani, and Van Gogh.
AVENTINO AND TESTACCIO NEIGHBORHOOD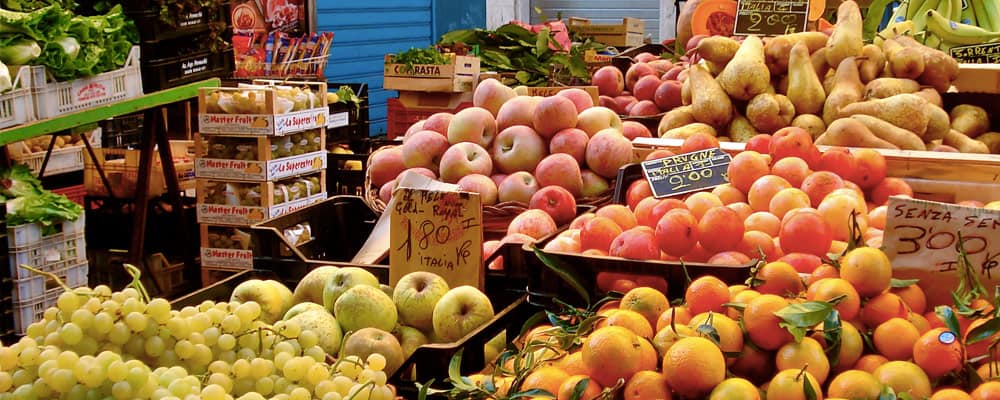 Get an authentic taste of how real Romans live in the off-the-beaten-path neighborhoods of Aventino and Testaccio. Here you'll find locals enjoying their days and it's home to lots of excellent food.
THE PAPAL BASILICA OF ST. PAUL OUTSIDE THE WALLS (BASILICA DI SAN PAOLO FUORI LE MURA)
In addition to having a super catchy name, this is one of four papal basilicas in Rome and it's one of the largest churches in the world. Much of this 4th-century church was destroyed by a fire in the 1800s, but it's been rebuilt to its former glory.
---
FREE & PAID WALKING TOURS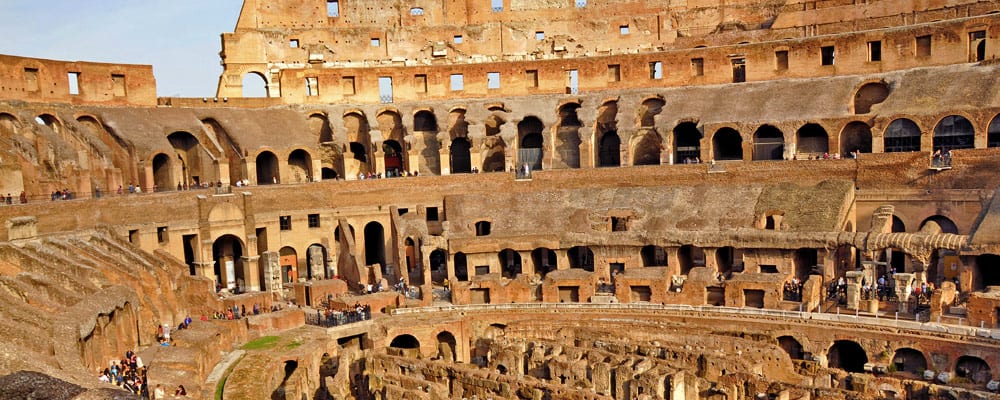 I'm always a fan of walking tours — it's a great way to learn more about the history of the city, and it's an easy way to get a "lay of the land" so you know where to come back and visit.
Below are a few free tours (the guides work on tips):
There are also plenty of paid tours with professional guides — I rely on TripAdvisor's walking tour page and Get Your Guide to find the best-rated tours.
The Best Restaurants, Cheap Eats, & Gelato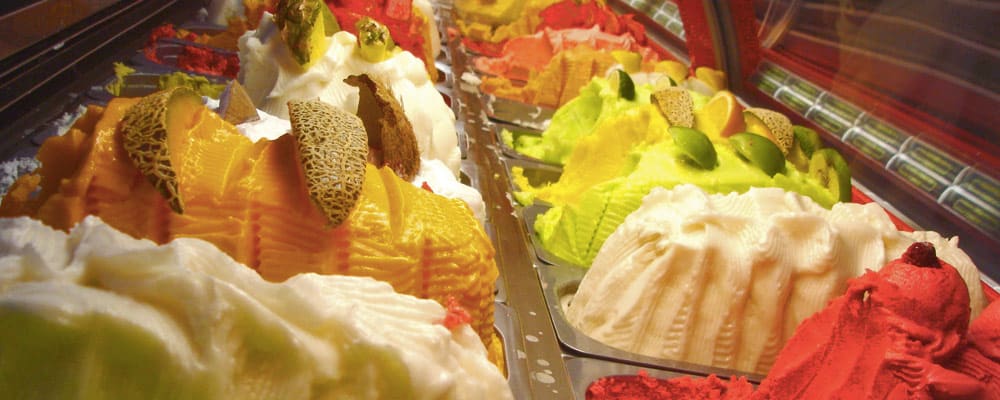 Rome has a bustling and ever-changing food scene so you won't go hungry.
That said, Rome is a major tourist destination so there are a lot of subpar restaurants. But don't worry because we've teamed up with Devour Tours Rome and a few other locals to bring you their top recommendations.
Mercato Centrale Food Hall
Mercato Centrale is Rome's market/food hall and it's a must-visit during your trip. While you can buy fresh produce/goods here, the main draw for most visitors are the stalls selling prepared food. You can find most of Rome's traditional dishes here as well as international fare. They also have local beer and wine.
Where to Get Great Pizza
Traditional Roman Food
Looking for some classic Roman-style food? Below are a few of our favorite dishes that we recommend checking out when you visit a traditional restaurant:
Cacio e Pepe: My personal favorite dish. Cacio e Pepe translates to "cheese and pepper" — it's simple but delicious. Here is an excellent guide from Livia Hengal at The Italy Edit where she shares her favorite spots.
Carbonara: You also can't go wrong with a simple traditional carbonara made from egg, hard cheese, pork cheek, and black pepper.
Supplì: These little balls of fried rice are stuffed with various things like tomato, meat, or cheese. They are cheap and tasty street food treats so try a few different flavors. We recommend Supplì Roma for the most authentic experience but we also like Pizzarium and Trapizzino.
Bucatini all'Amatriciana: Here's yet another simple yet delicious pasta dish made from tomato sauce, cured pork cheek, and pecorino cheese.
Carciofi alla Giudìa: One of the most famous and delicious Roman Jewish dishes are fried artichokes. That said, artichokes are only in season during the spring so it's best to avoid this dish outside the springtime. American In Rome has an excellent guide to finding the best artichokes (both fried and non-fried) in Rome.
We've also linked to a few solid sources:
Much Loved Gelato Shops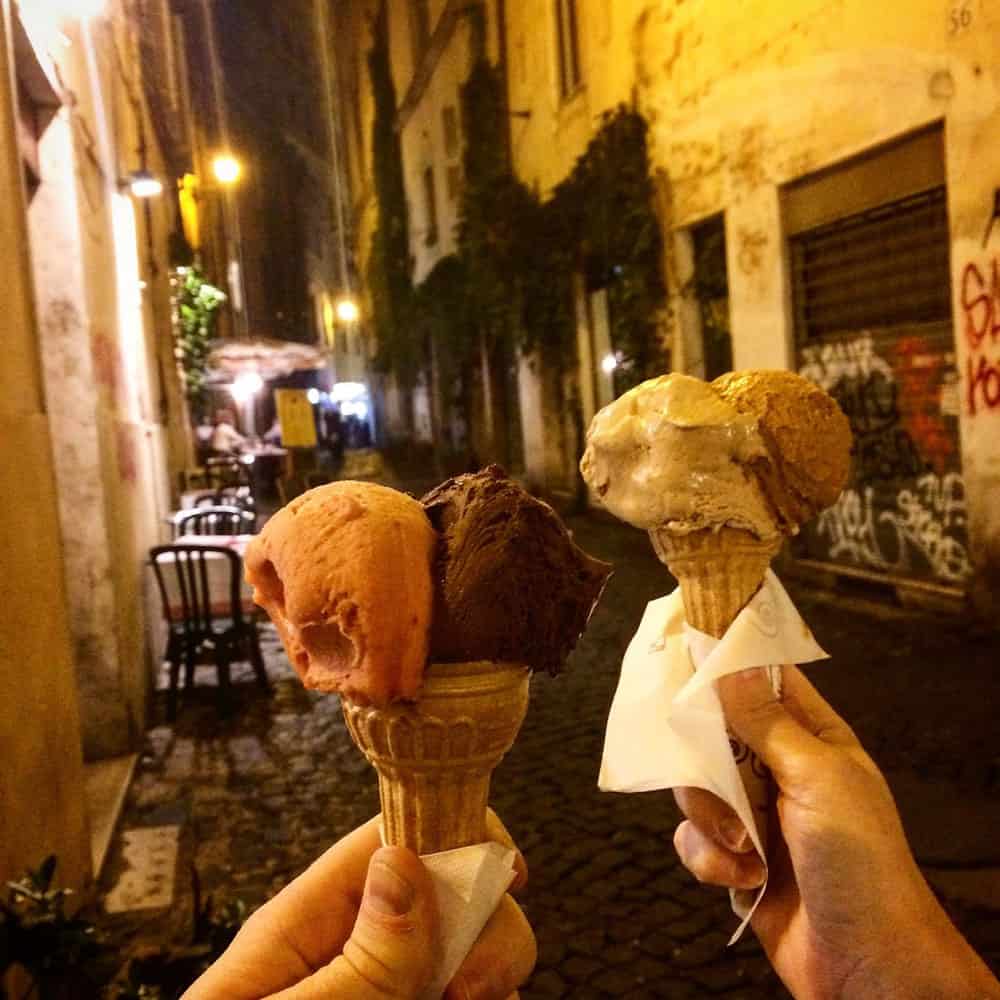 Gelato is so good and Rome has a lot of amazing options. Here are a few local favorites:
Coffee and Espresso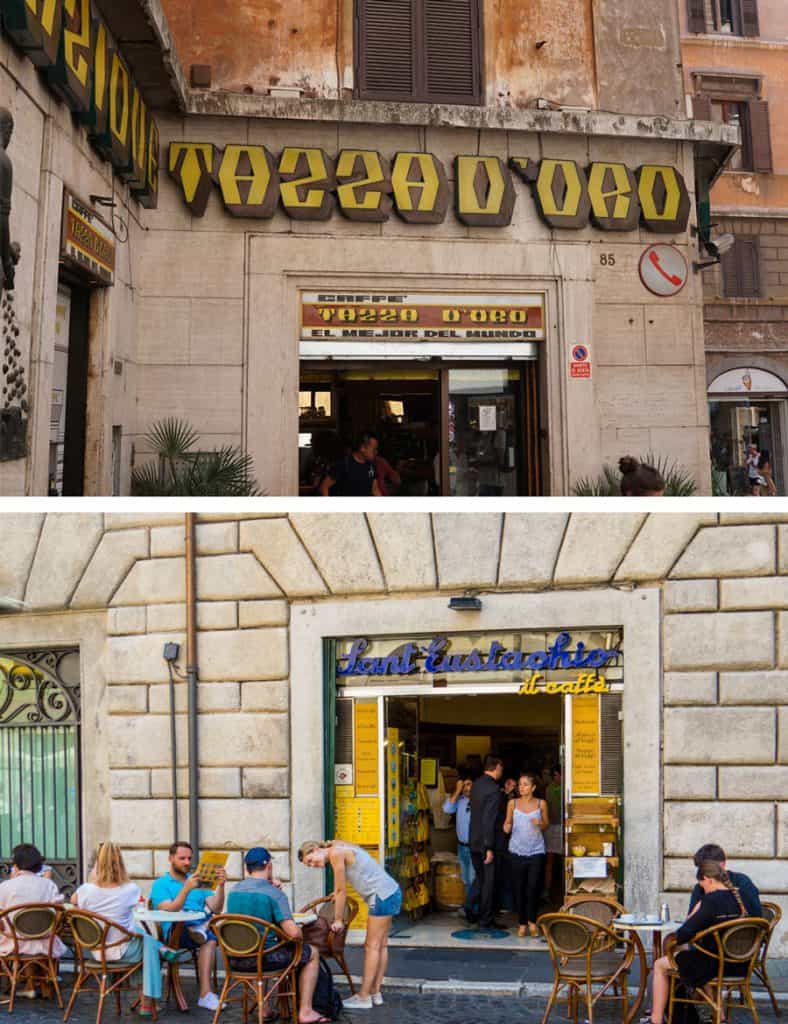 Pretend you're a local by starting your day off with an espresso or two. Here are a few classic coffee shops.
---
BEST HOSTELS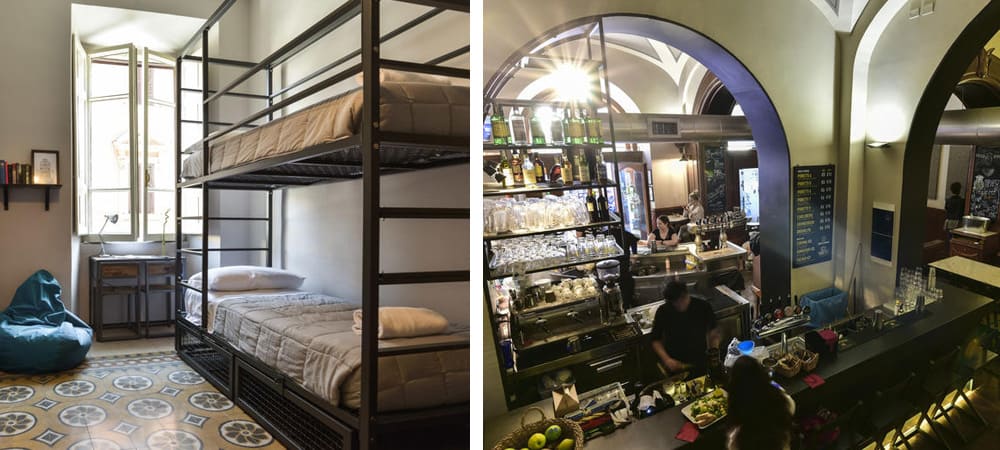 The good news is that Rome has a good number of hostels, so finding a place to stay shouldn't really be a problem. The bad news is that hostels in Rome tend to be a bit more expensive than you'd expect (especially since there are so many hostels competing with each other).
Personally, we use HostelWorld to book all our hostels and we've listed a few of the best hostels below:
** Female-only hostel
---
Getting Into Rome
Luckily, getting into Rome from Rome's main airport (Fiumicino/FCO) is easy thanks to a direct train link to Rome's Termini Station. The train is called the Leonardo Express — it takes around 30 minutes and costs €14 each way.
At Termini Station, you can get a direct connection to the metro or get a cab to your final destination.
A taxi from Fiumicino airport is a flat fare of €48 — there might be an extra charge if you have a lot of luggage. Just make sure you get in a licensed taxi.
Note: Taxi drivers in Rome as known to be a little shady so make sure they use the meter.
---
Traveling Around Rome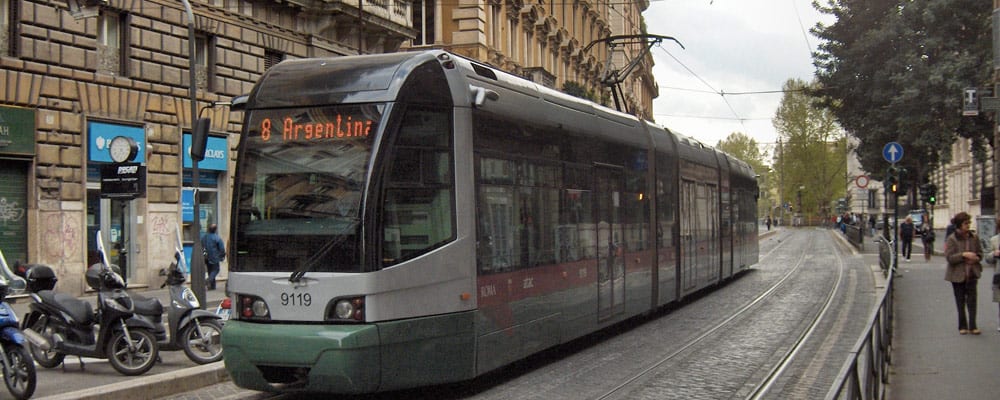 The Metro is a good way to move around the city and it's pretty simple — it's also cheap. The bus and tram also work, but the system isn't as simple or reliable. Luckily, the city is easy to walk because a large number of popular sights are grouped together.
Tickets must be purchased before you board the bus, Metro, or tram — get them from tobacco shops, corner stores, newspaper stands, automated ticket machines in the Metro, or ticket windows. Tickets are the same for all modes of transportation. Make sure to validate your ticket.
A single ticket ride ('Biglietto Integrato a Tempo' or BIT) – €1.50 – you can change buses or go into and out of the Metro on one journey (valid for 100 minutes).
24-hour ticket ('Biglietto 24 ore') – €7 (valid for 24 hours).
48-hour ticket ('Biglietto 48 ore') – €12.50 (valid for 48 hours).
72-hour ticket ('Biglietto 72 ore') – €18 (valid for 72 hours).
Taxis are another popular way for people to get around Rome but pay attention because taxis are known for ripping off tourists.
---
More Practical Travel Tips For Rome
Here are some random travel tips we've picked up along the way.
AVOID THE HOLIDAYS
Rome and Vatican City become overrun with tourists and pilgrims during Catholic holidays. Hotels also raise their prices.
January 1, January 6, March 17, Good Friday-Easter Monday, April 25, May 1, June 2, August 15, November 1, December 8, December 25, December 26.
Possibly Buy The ROME PASS
You may consider buying a Rome Pass if you plan on seeing a lot of museums. It also lets you bypass the ticket lines — which could easily save you hours of waiting in line. See our review of the Rome and Vatican Pass.
FLEA MARKETS
Looking for cheap souvenirs? Check out Rome's Flea Markets — This site lists some of the better markets.
AUGUST HOLIDAYS
Many locals take their vacations during August — which means many small locally-owned restaurants close for 2-3 weeks. There will still be plenty of places open, so it's not a huge issue. However, August in Rome is hot, so you may want to visit another time of year.
PICKPOCKETS
Rome is well known for its pickpockets. You really need to be careful and mindful when you're in crowds and on public transportation.
---
Rome's Best Day Trips
Rome has so much to offer that you might not want to leave but there are a handful of excellent nearby destinations worth checking out. Here are a few of our favorite places to spend a day:
Tivoli
Located about 20 miles from Rome, Tivoli is filled with impressive old villas, grand gardens, 2000-year-old archaeological ruins, waterfalls, fountains, and excellent views of Rome in the distance.
It takes about an hour via train to get from Rome to Tivoli and only costs €3.50. Book tickets via Italiarail.
Orvieto
Perched upon a rocky cliff, this small town is another popular day trip destination. You love exploring the old-town hilltop and its crown jewel — the Orvieto's cathedral. The city is also famous for its local wine so be sure to try a glass.
It takes about 90 minutes via train to get there from Rome and costs around €8. Book tickets via Italiarail.
Florence
We recommend spending more than just a day in Florence but if you're short on time then this amazing city still makes a great day trip — thanks to the high-speed rail connection.
Florence is the birthplace of the Ressnisance so it's packed with art and architecture. The city's highlight includes the Duomo, Uffizi Gallery, Galleria dell'Accademia (home of the statue of David), amazing food, and tons of charm.
It takes about 90 minutes via train to get to Florence from Rome. Train fare will be cheaper if you book a week or two early so expect to pay around €55 day-of and €25 if you book around a month before. Book tickets via Italiarail.
Other Resources To Help You Plan Your Rome Travels
Rome is packed with things to do… so you'll want to do a little research before you arrive. We've listed a few of our favorite budget-minded guidebooks, websites, and ex-pat blogs that you may want to check out.
Packing Tips and More Budget-Travel Tips
If you're looking at this article, I'm going to bet you're getting ready to travel. Check out these helpful articles that we wrote for tips and advice for packing for your trip.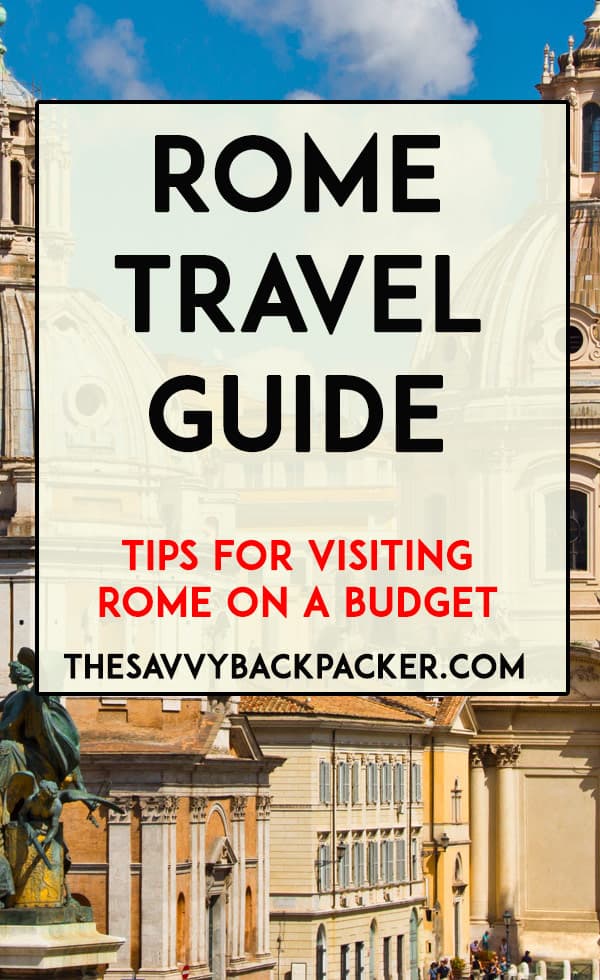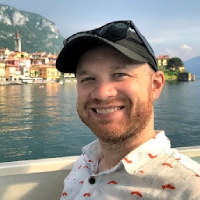 Latest posts by James Feess
(see all)
No Funny Business
The Savvy Backpacker is reader-supported. That means when you buy product/services through links on the site, I may earn an affiliate commission — it doesn't cost you anything extra and it helps support the site.
Thanks For Reading! — James
Questions? Learn more about our Strict Advertising Policy and How To Support Us.