There's a reason millions of people flocks to the tiny island of Venice every year — it's simply stunning. Or maybe they're all trying to visit before it sinks into the ocean. Unfortunately, Venice has a severe shortage of hostels but don't worry because we've put together this guide to the best hostels in Venice to help you choose where to stay.
Venice Hostels Overview
Ok, here's the deal with hostels in Venice.
There are only about two or three true "hostels" on the island of Venice and the rest are on the mainland. Getting from the mainland to the island isn't that big a deal, but if you want to stay on the island then you don't have many choices.
That said, there are a handful of B&Bs and rental apartments that have dorms so they have a slight hostel vibe. So, when you're searching on Hostelworld, make sure you pay attention to the listing and read the reviews to make sure your accommodation matches up with your expectations.
Average Price Of A Hostel Bed In Venice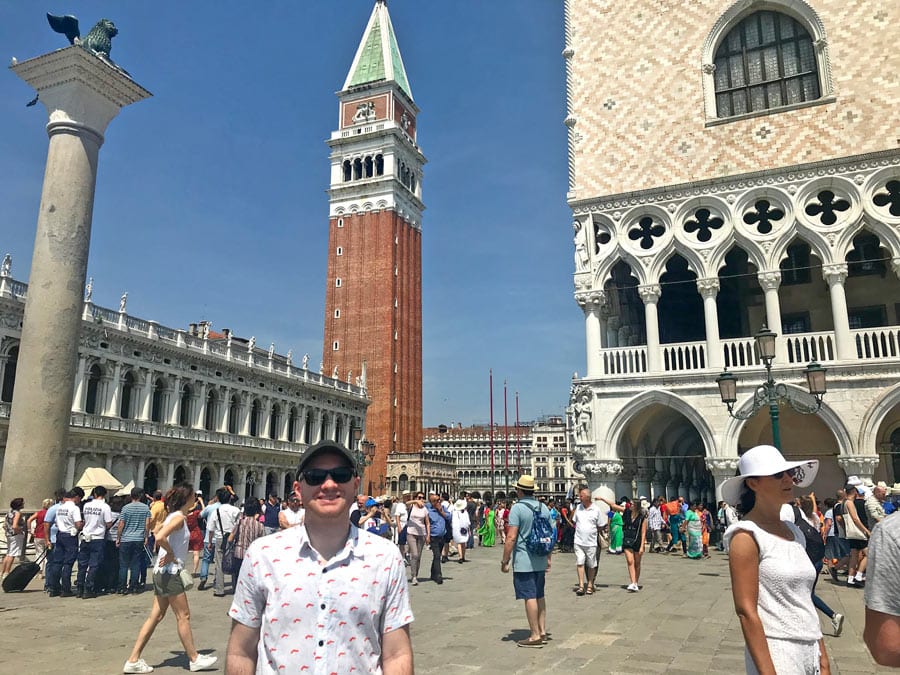 On the island, you'll pay around €34-€45/night for the cheapest bed in a shared dorm. 
The Generator Hostel (which isn't "technically" in Venice but it's basically close enough to be considered Venice) starts around €29/night.
Hostels on the mainland start around €22/night (Public transportation into Venice costs €1.35 each way).
All these prices are for the summer so they'll be a bit cheaper if you travel during the off-season.
Venice hostels tend to jack up their prices on the weekend so a hostel that costs €24/night during the week might cost €36/night on the weekend.
We recommend checking Hostelworld to get exact prices for your dates.
More Helpful Venice Hostel Information
Book Early: There aren't many hostels in Venice so we suggest booking as early as possible because you'll pay a premium if you wait until the last minute.
Tourism Tax: In most cases, the city of Venice charges a tourism tax of €2 per person per night. This tax is usually not included in the quoted price.
Bed Configuration: Hostels normally have different bed configurations — usually anywhere from 4-10 beds per room. In general, the price goes down as the number of beds per room goes up.
Private Rooms: Most hostels will have a few private rooms for rent. These are usually fairly expensive but they can often make sense for groups, families, and couples.
Weekend Rates: Expect to pay an extra on Friday and Saturday nights.
Check-In Times and Cleaning Times: Many hostels have late check-in times (around 2 pm-4 pm) but nearly all will let you store your bags if you arrive before check-in.
New To Hostels? Check out our Hostels 101 Guide to learn everything you need to know about finding the perfect hostel.
The Best Hostels in Venice: Our Top Picks
We've stayed in so many hostels that we've lost count — so we know all the little things that separate bad hostels from good hostels and good hostels from great hostels.
Below you'll see what kinds of things we look at when we rank hostels:
Overall Quality: We try taking a holistic look at the hostel to see the positives and negatives. Our goal is to find amazing hostels that are still affordable.
Location: We point out whether the hostel is in Venice or on the mainland.
Price: We try to filter out the super expensive hostels to help find the best price to quality ratio.
Vibe/Atmosphere: Every hostel has a personality. Some are party hostels and some are quiet. We try to note the atmosphere so you can find a place to stay that matches your travel style.
Past Guest Reviews: Every guest has a different experience so we look at the good and the bad. We suggest you take a few minutes to read prior reviews.
We encourage you to check out Hostelworld to do a bit of searching for yourself.
Generator Venice Hostel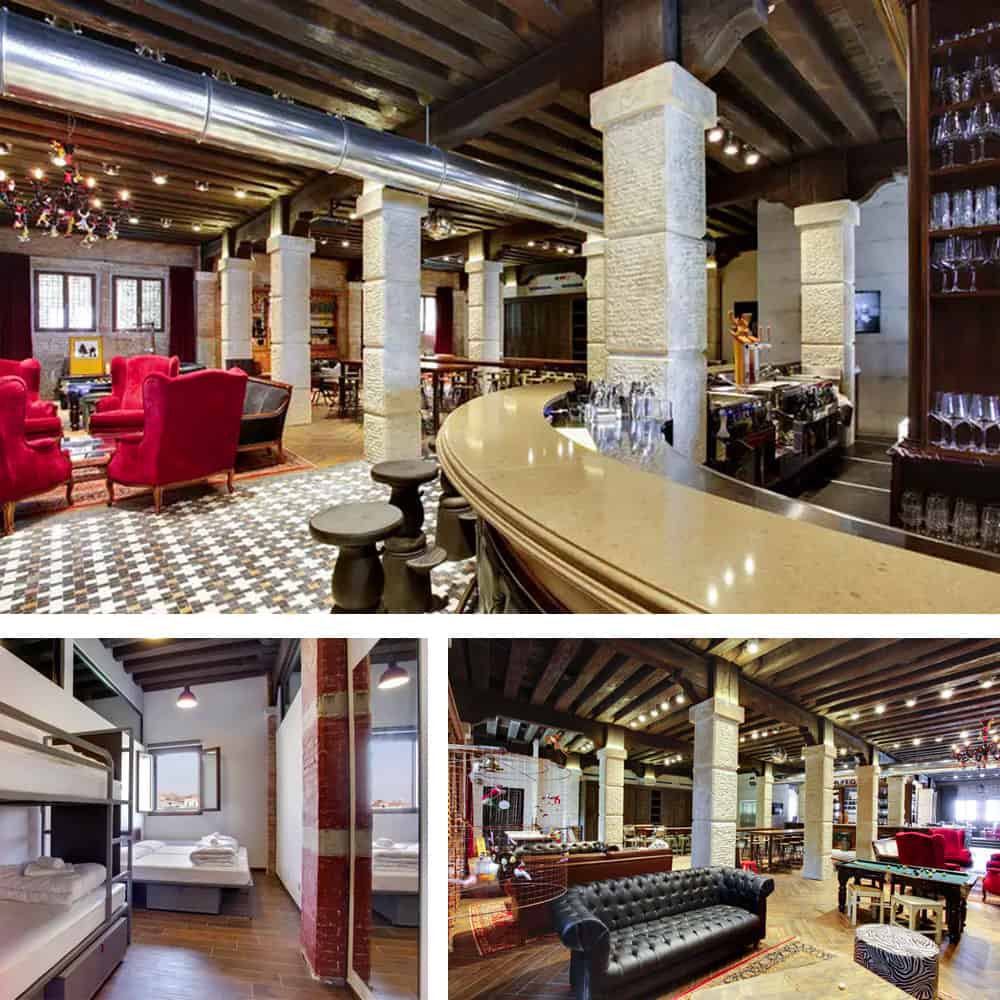 Generator Venice is part of the upscale Generator chain that has locations all across Europe — and this would be our top choice for where to stay in Venice if you want a new/modern hostel. The hostel is technically located on a small island just off Venice but there is a water taxi outside the hostel so you're into the heart of Venice in minutes. So, honestly, Generator Venice is in a solid location so no worries there.
This hostel, like all the Generator hostels, is ultra-modern and has a boutique hotel vibe. They also have an on-site bar and restaurant but there is no self-catering kitchen.
Price: Starts around €29/night during the week and €36/night on the weekend (via Hostelworld):
See on Google Maps
---
We Crociferi Hostel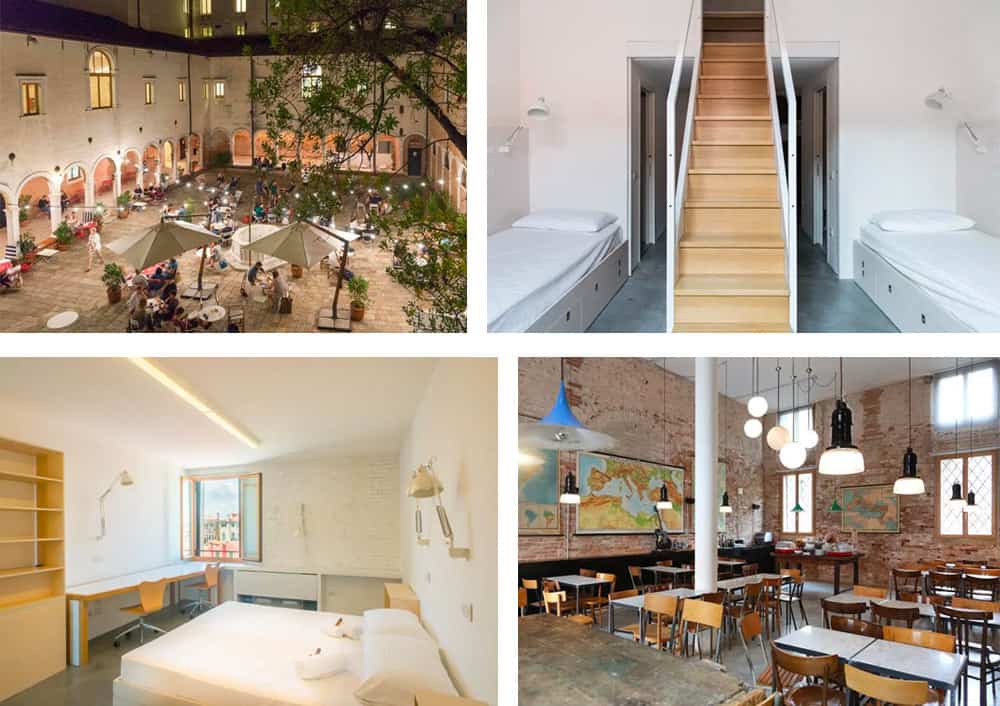 We Crociferi, which is housed in a renovated 12th-century former convent, is also located in Venice. This hostel is clean, quiet, modern, secure, and beautiful. The rooms are also quite large — especially by Venice standards.
They have a nice bar and a cool courtyard but this is still a fairly quiet hostel (i.e. it isn't a party hostel and it's not super social). They also have free breakfast and a 24/7 reception.
---
Wombats City Hostel Venice Mestre
UPDATE: Wombat's closed their Venice property.
Wombats City Hostel Venice Mestre is the newest hostel in Venice and just it opened in late 2019. We're big fans of the Wombats chain of hostels since they've been around for more than 20 years and they know what they're doing.
Wombats Venice has its womBar that serves affordable drinks, cocktails, and snacks — they also host happy hours and regular events. They also have lots of chill-out space so that really helps with the social vibe. Being a new hostel, everything is modern and clean.
The only minor downside is that Wombats is located on the mainland — but it's a quick and cheap bus ride to the island.
Price: Starts around €25/night (via Hostelworld):
See on Google Maps
Read More Reviews at Hostelworld
---
Anda Venice Hostel
Anda Venice is an excellent upscale boutique hostel that's located on the mainland. Anda Venice is two minutes from the Maestre train station so it is only a 10-minute train ride to Venice San Lucia train station (€1.35 fare each way). This hostel is super clean, the staff is friendly, the bunk beds are nice, and there are lots of amenities.
Anda Venice is also one of the few hostels in Venice that actually has a social atmosphere so it is a great place for solo travelers. We also love that they have a fully-equipped communal kitchen, a breakfast area, and a bar.
---
Ostello S. Fosca – CPU Venice Hostels
The Ostello S. Fosca is built in the remnants of an old church in a non-touristy part of Venice — so it's hard to beat this hostel's location. This hostel is fairly basic but they keep up very clean, the staff is super friendly, and the beds are comfortable. They also have a communal kitchen if you want to whip up your own meals.
They don't have a 24/7 reception and they charge €15 extra if you arrive from 8 pm until 10 pm. Furthermore, they don't accept any arrivals after 10 pm.
---
Dimora Il Veliero Romantico Hostel
Dimora Il Veliero Romantico is another hostel that actually located in Venice. It's a fairly basic hostel but it is clean, quiet, and a comfortable place to stay. It's located in a quiet neighborhood so you get much more of a "local" feel. It's also near the train station so you won't have to schlep your bags very far. This isn't a social hostel (no common areas) so it's not a great choice if you're looking to meet other people.
Do be aware that they have limited reception hours — 9.30 a.m. until 12.00 p.m. and then 2.30 p.m. until 7.00 p.m. (there is a €35 charge for off-hours check-in but none after 11 pm).
---
a&o Hostel Venezia Mestre
The a&o Hostel Venezia Mestre is another modern hostel that's located on the mainland of Mestre. The hostel is a seven-minute walk from Venice Mestre Station and then you're in Venice in about a 10-minute train ride (€1.35 fare each way).
The a&o Hostel Venezia Mestre is new and has plenty of modern amenities but they charge extra for bed linen (€3.50) and towels (€1.50) if you stay in the dorms. This hostel does have a bit of a hotel vibe so it doesn't have much of a communal atmosphere.
UPDATE: a&o Hostel Venezia Mestre 2 is a new hostel worth checking out!
---
Packing Advice For Hostel Travel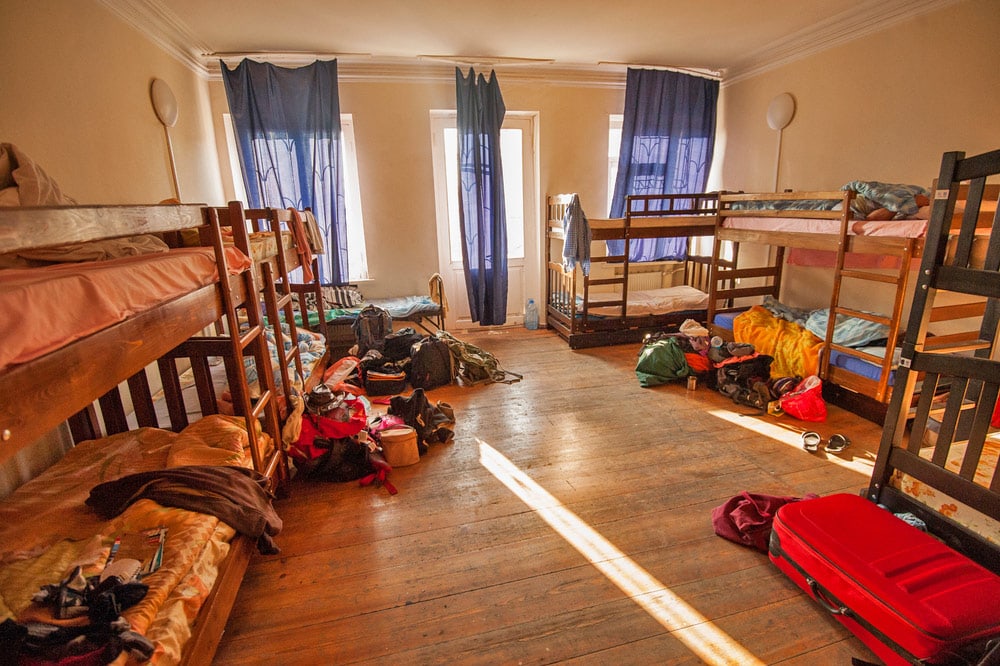 Staying in hostels poses a few unique packing challenges so I'm here to help by recommending a few of my must-have items. Check out my Hostel Packing List for the full list but below are the absolute necessities:
---
More Venice Budget-Travel Tips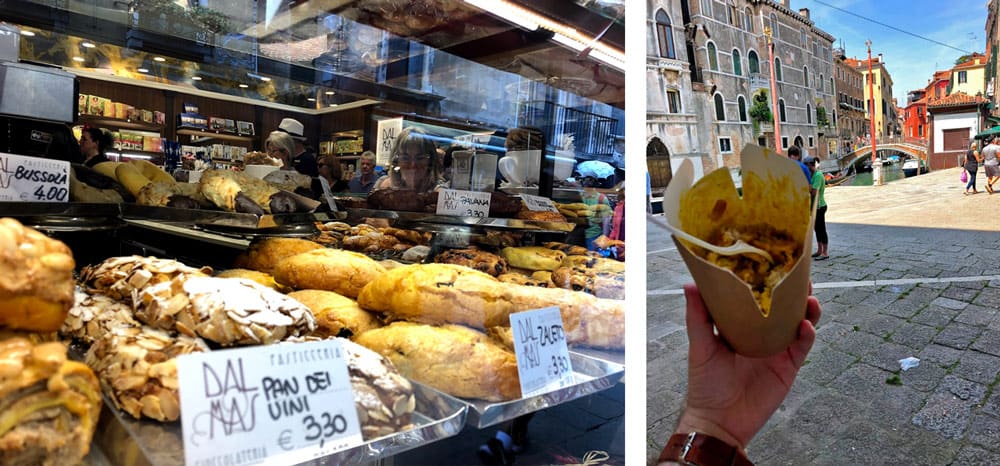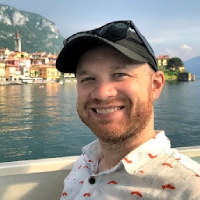 Latest posts by James Feess
(see all)
No Funny Business
The Savvy Backpacker is reader-supported. That means when you buy product/services through links on the site, I may earn an affiliate commission — it doesn't cost you anything extra and it helps support the site.
Thanks For Reading! — James
Questions? Learn more about our Strict Advertising Policy and How To Support Us.