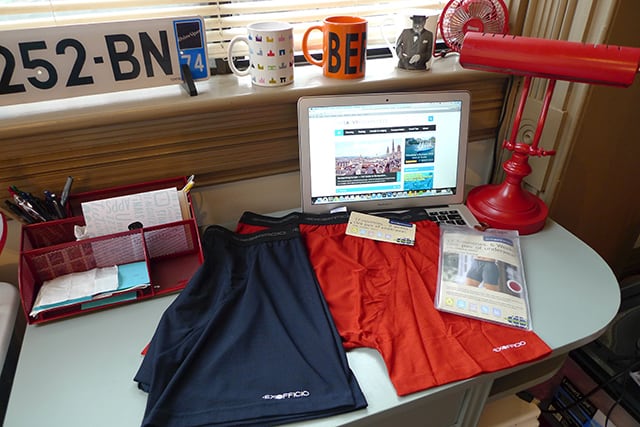 Hands-On Review of Give-N-Go Travel Underwear by ExOfficio
Anyone who has read our backpacking Europe packing list or our guide to travel underwear already knows how much we like wearing quality underwear when we travel. Without a doubt, the most popular travel underwear is the Give-N-Go series from ExOfficio.
I wanted to give you all a firsthand account of why ExOfficio underwear has become a favorite among travelers. In this review, I talk about the Give-N-Go boxer briefs, but ExOfficio has multiple styles for men and women (view them on Amazon.com for the best prices).

Note: ExOfficio underwear isn't just for travel. It's great for everything from exercising to everyday use. Many people say this is the best underwear and they won't wear anything else.
ExOfficio Give-N-Go Features and Benefits
Breathability
The main thing I love about this underwear is that it's super breathable. This is especially great during the summer to help keep things light and airy. And if you do work up a sweat, this underwear will naturally dry out much quicker than underwear made of cotton or other materials. In the image below I held the underwear up to my camera and you can see how sheer the underwear is (don't worry, you can't see through it when you're wearing it).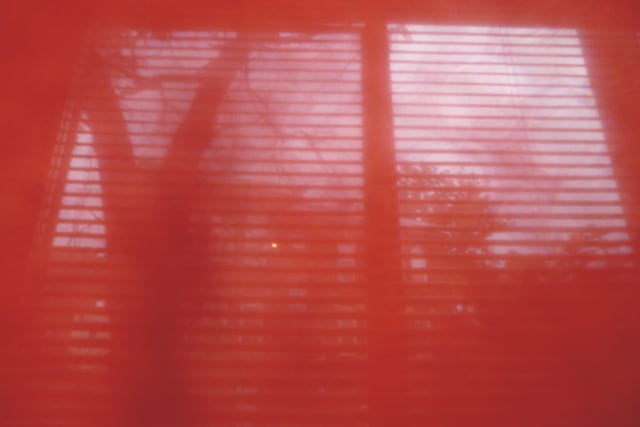 Quick Drying
The Give-N-Go underwear is made out of a high-performance 94% Nylon/6% Lyrca blend that air-dries extremely quickly. After a long workout, I found that these were dry much faster than any other underwear I've owned. If you're traveling, these can be washed in a sink and they'll be dry in the morning — this means you only need to take a few pairs since they're so easy to wash.
Moisture Wicking
The Nylon/Lycra blend, along with the special weave of the fabric, naturally wicks away sweat from your skin. This really helps keep you comfortable. If you sweat a lot, you can pair this underwear with Anti Monkey Butt powder or Gold Bond Body Powder for extra comfort.
Stops Odor-Causing Bacteria
ExOfficio says the fabric is treated with Aegis Microbe Shield — I have no idea what this is, but I do know I can wear this underwear for 3 days and it still doesn't smell. This is nice because it means you don't have to wash it as often.
How To Wash ExOfficio Give-N-Go Underwear
As mentioned above, you can easily wash this underwear in the sink and it'll dry in a few hours. I thought I would show you all how to wash them and I'll record how long they take to air-dry.
To wash, all you need to do is put some laundry detergent in a sink of warm water — I recommend getting travel laundry soap. I normally wash 2-3 pairs at once. Be sure to rinse them well.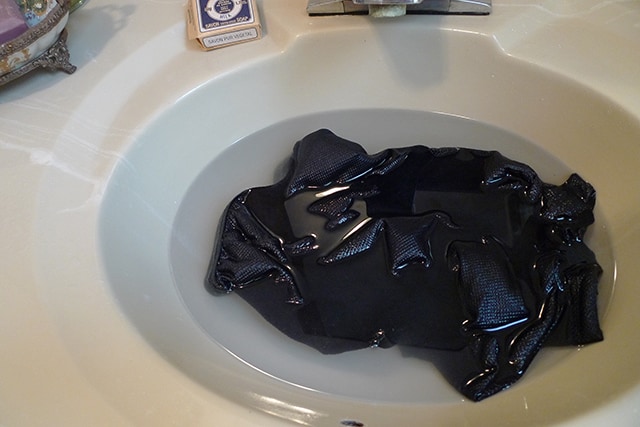 After they've been rinsed, you can wring them out to remove most of the water. Next, you want to lay the underwear flat on a towel and roll the towel up (like a burrito). Then stomp on the rolled-up towel a few times to remove more moisture.
Now all you have to do is let them dry. When I'm traveling, I'll hang them up on a travel clothesline or off my hostel bunk bed. Don't put them on a hot radiator as some people have reported that it will damage them. I'd recommend always washing these by hand (or on the gentle cycle) and letting them air-dry.
The drying time will vary. In perfect conditions it will take about three to four hours to dry, but the longest they'll take is around eight hours.
One thing I've heard from other travelers is to make sure to keep this underwear away from velcro and other things that can snag because it could create a run in the fabric.
Final Thoughts
It is easy to see why ExOfficio Give-N-Go underwear has earned such a loyal following. They are super comfortable and I wish I could replace all my underwear with these. However, at $20-$26 per pair, they are a bit pricey when compared to normal underwear — but there are a lot of people who feel the price is justified. Be sure to check out ExOfficio on Amazon because you can often find the underwear cheaper there. Click here to view all the men's and women's versions.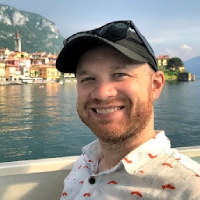 Latest posts by James Feess
(see all)
No Funny Business
The Savvy Backpacker is reader-supported. That means when you buy product/services through links on the site, I may earn an affiliate commission — it doesn't cost you anything extra and it helps support the site.
Thanks For Reading! — James
Questions? Learn more about our Strict Advertising Policy and How To Support Us.