Living out of a backpack or suitcase has its challenges — especially when it comes to organization. I can't count the number of times I had to pull everything out of my freshly packed backpack because I had to get something at the bottom of my bag. And magically, it always seemed to happen when I was running late, so I would just shove everything back in my backpack — causing wrinkles and more disorganization. Well, that was until I discovered packing cubes. Packing cubes allow you to easily compartmentalize your clothes into different cubes so you can keep everything organized.
Hands-On Review of Eagle Creek Pack-It Specter Cubes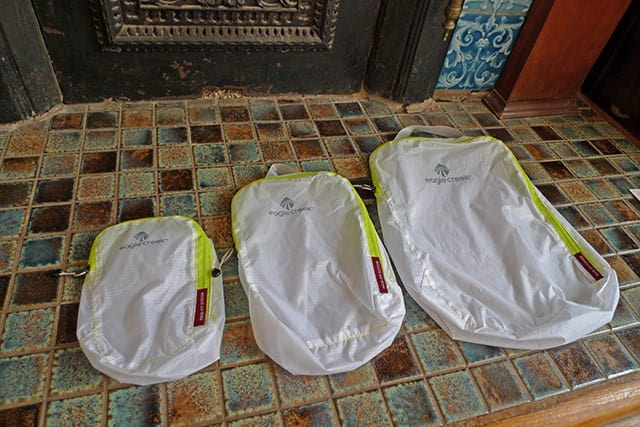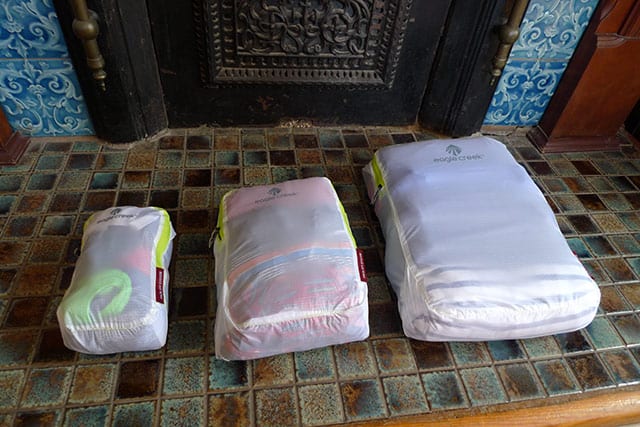 We've been using packing cubes for a while now, and I was excited to try out the new Eagle Creek Pack-It Specter cubes. There are a few different companies who make packing cubes, and they all serve the same purpose, but the Specter cubes are the most light-weight cubes I have seen — they weigh practically nothing.
In this review, I talk about both the Eagle Creek Pack-It Specter cubes and the Eagle Creek Pack-It Specter Compression cubes — both are pretty much the same, but the compression version has an extra zipper that allows it to 'compress' down a bit.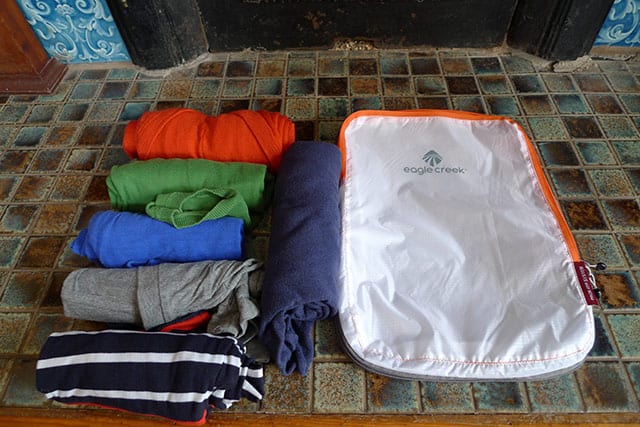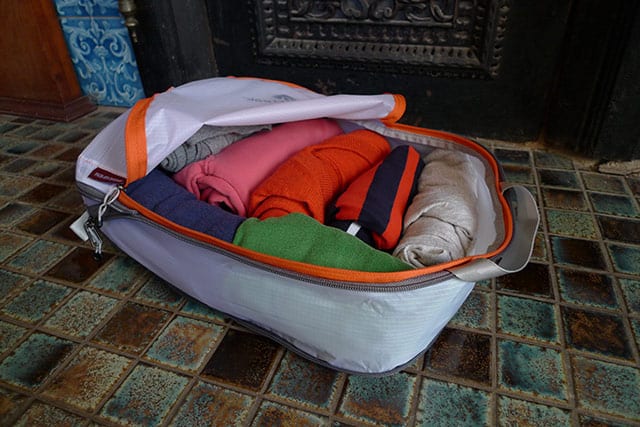 The Eagle Creek Specter cubes are pretty simple to use. I pack socks in one cube, underwear/gym shorts in another, and t-shirts/light sweaters in the largest cube (obviously you can create your own organization method). I've found the best way to store clothes in the cubes is by rolling them up like a burrito and then placing them in the cubes. This will allow you to easily access each item.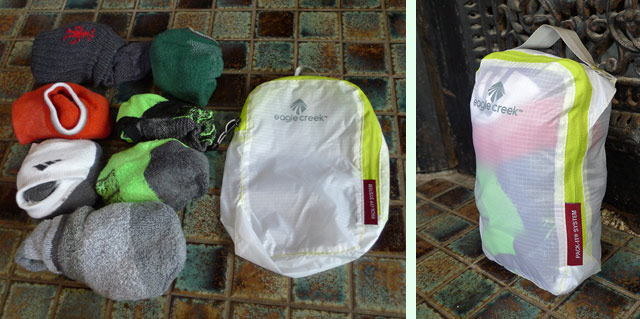 Even though these cubes are lightweight, the ripstop material is actually pretty tough, so you can shove a lot of stuff in them — although, don't cram too much in, as that will defeat the purpose of staying organized.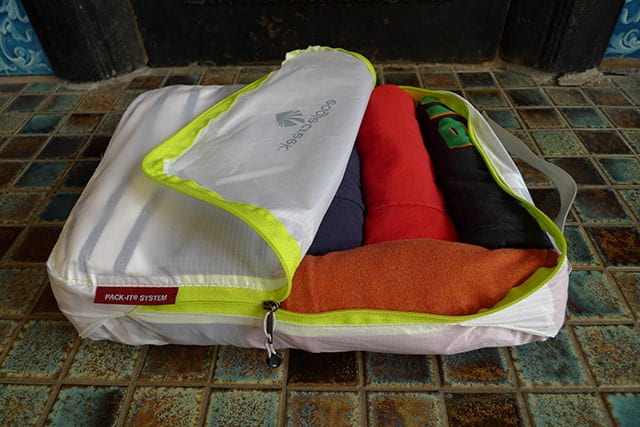 Another nice feature about the specter cubes is the translucent material. This makes it easy to see what is inside each cube, so you don't need to hunt around each cube to find what you're looking for. These packing cubes are not 100% waterproof, but the material is water resistant so it will help protect your clothes from spills/leaks (just don't dunk them underwater).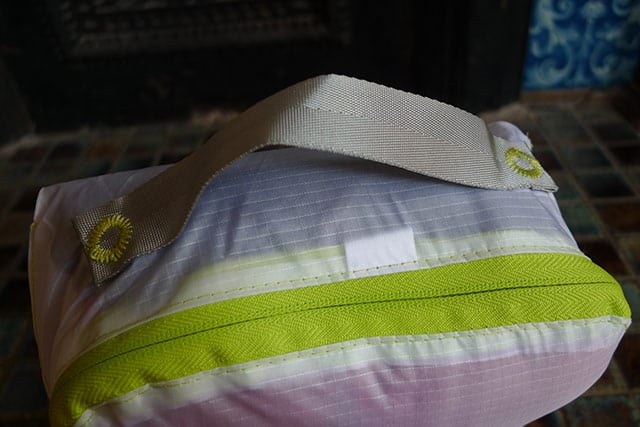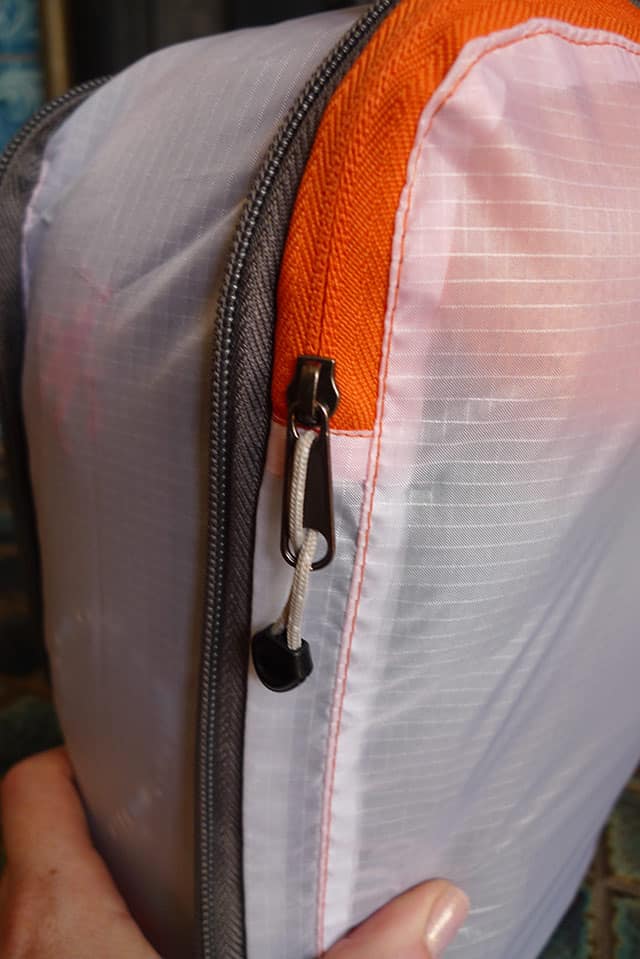 As mentioned above, the material is super thin but also really durable. The zippers feel sturdy and the handles are strong. Plus, like all Eagle Creek gear, these packing cubes come with a lifetime warranty.
The Eagle Creek Pack-It Specter cubes are sold in a set of three (small, medium, and large cube), or you can buy them separately. The Specter compression cubes come in a set of two (medium and large cube), or again, you can purchase them separately.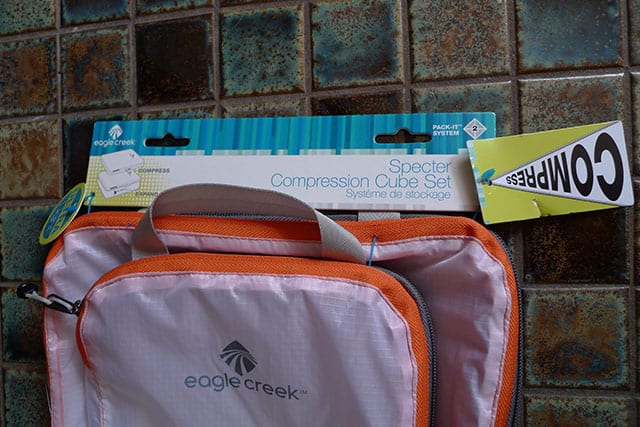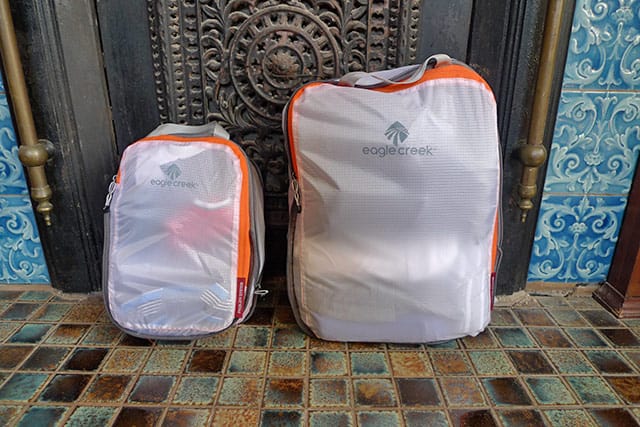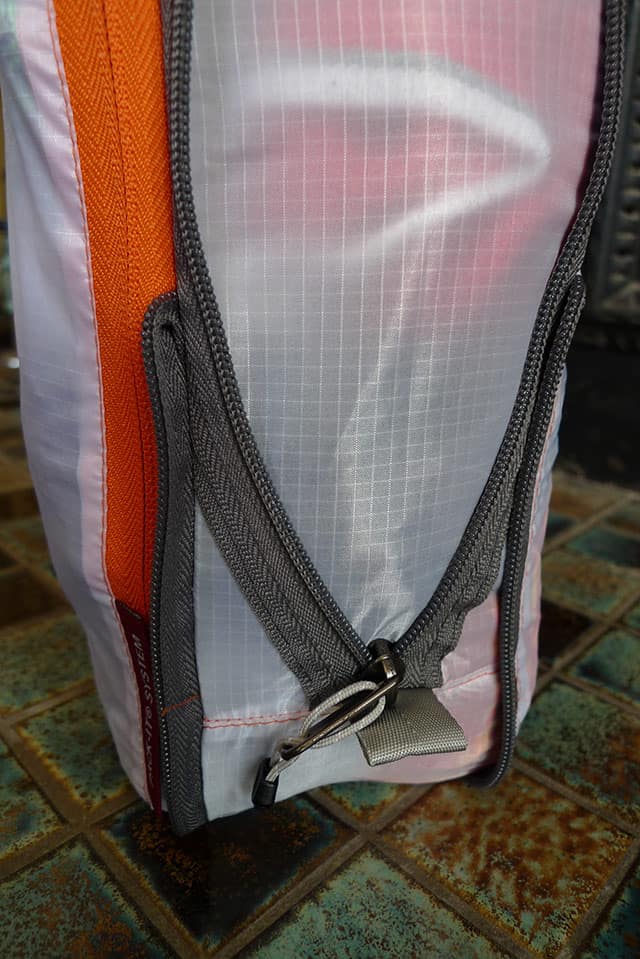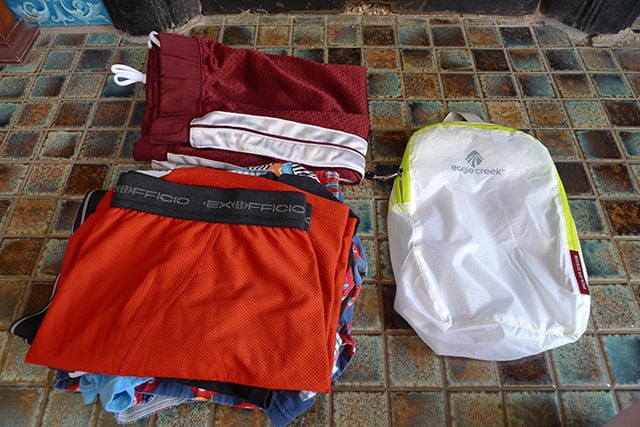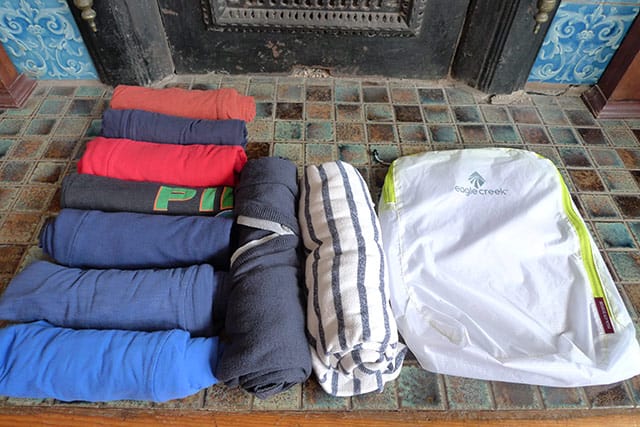 Conclusion
If you want to keep organized, you can't go wrong with the Eagle Creek Pack-It Specter cubes. These cubes are ultra-lightweight, durable, and water resistant. Each of the three sizes serves a purpose. The compression versions are slightly larger, so get those if you need more packing space.
You can buy Eagle Creek Pack-It Specter cubes on Amazon, REI or eBags.
Pack-it Specter Cube Three Piece Set (small, medium and large) — $38
Pack-it Specter Large Cube — $16
Pack-it Specter Medium Cube — $14
Pack-it Specter Compression Cube Set — $38
Eagle Creek also has a wide range of other packing cubes and packing aids available on Amazon, so be sure to check those out, too.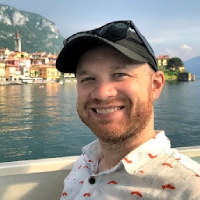 Latest posts by James Feess
(see all)
No Funny Business
The Savvy Backpacker is reader-supported. That means when you buy product/services through links on the site, I may earn an affiliate commission — it doesn't cost you anything extra and it helps support the site.
Thanks For Reading! — James
Questions? Learn more about our Strict Advertising Policy and How To Support Us.