Amsterdam is one of Europe's most popular nightlife destinations so it's a great city to visit if you want to party. One of the best ways to guarantee a good time is to stay in a hostel known for its party atmosphere. That's why I've created this guide to the best party hostels in Amsterdam so you can find the perfect place to stay if you want to meet fellow party-minded travelers.
---
What Makes A Great Party Hostel
Every hostel has its own vibe but party hostels tend to have a few things in common:
Hostel Bar
Most party hostels in Amsterdam will have an on-site hostel bar or they'll be connected to a bar. Hostel bars will commonly have a happy hour with cheaper drinks than you'd find elsewhere.
Lounge Space and/or Kitchen
A lounge space, kitchen, and rooftops are all things that add to the social atmosphere of hostels.
Organized Bar Crawls, Walking Tours, or Happy Hours
The best hostels will foster a social atmosphere by organizing social events like walking tours, bar crawls, or even happy hours at the hostel. Some will even plan hostel dinners or other events.
Staff Vibe
The staff can often be the key to a great hostel and party hostels tend to have staff who are down to party as much as the guests.
---
Negative Aspects Of Staying In A Party Hostel
Staying in a party hostel does come with a few potential drawbacks that you should consider before booking:
Noise at Night
Party hostels tend to be loud.
So getting a peaceful night's sleep can be difficult. While not always the case, the noise from the hostel's nightlife (i.e. music, people yelling, etc.) can spill into the bedrooms.
People staying in dorm rooms will often be woken up by roommates (often drunk) coming back at all hours of the night. If you're interested in getting a better night's sleep, check out my article on the Best Hostels in Amsterdam for more hostel options.
Elevated Prices
Party hostels are in high demand because they're filled with people who stay there to meet other travelers—you essentially have a built-in social network so meeting people is very easy.
But this demand also tends to push up the price.
Harder To Book
Party hostels get booked up faster than most hostels, especially in the summer, so it's best to book early.
Quality Can Suffer
Party hostels tend to experience more wear and tear so the overall quality can suffer if the staff doesn't do a good job of maintenance.
---
The Best Party Hostels In Amsterdam
Here are our top picks for the best party hostels in Amsterdam.
Flying Pig Downtown Hostel
Flying Pig Downtown is a multi-award-winning hostel that's always on the list of the most popular hostels in Amsterdam. I'd describe this as a true old-school hippie hostel that has that classic "hostel soul" you don't find in the newer boutique hostels.
Everything about the Flying Pig is centered around being social and meeting your fellow travelers. They have a great old-school bar with affordable beer as well as an indoor smoking area with a pillow stage where people can hang out and chill. They also have DJ nights and other events to help guests meet each other.
They also don't allow large groups to book stays so this helps keep things from getting too crazy.
As an added bonus, the Flying Pig Downtown is a short walk from the train station so getting settled is easy.
---
The Bulldog Hostel
Opened over 20 years ago, The Bulldog is one of the most famous hostels in the world and it's the top hostel in Amsterdam. The Bulldog Hostel is also located right next door to their ultra-famous Bulldog Coffeeshop (the first in Amsterdam) so you basically have everything you need for any Amsterdam vacation.
The beauty of The Bulldog is how they've managed to create a party atmosphere without it going full-on pandemonium. First, they don't allow bachelor/bachelorette groups, sports groups, or other large groups to book stays because these groups tend to be super annoying without adding much of a social vibe to the hostel (i.e. they tend to get super drunk and of control).
Second, The Bulldog is literally located right in the middle of all the action so you're just steps from the best of Amsterdam.
Third, they have a great hostel lounge bar (complete with a pool table, video games, etc.) that attracts visitors from all over the world and a private cozy & chilled rooftop terrace where you can hang out and look at the rooftops of Amsterdam.
---
St Christopher's at The Winston Hostel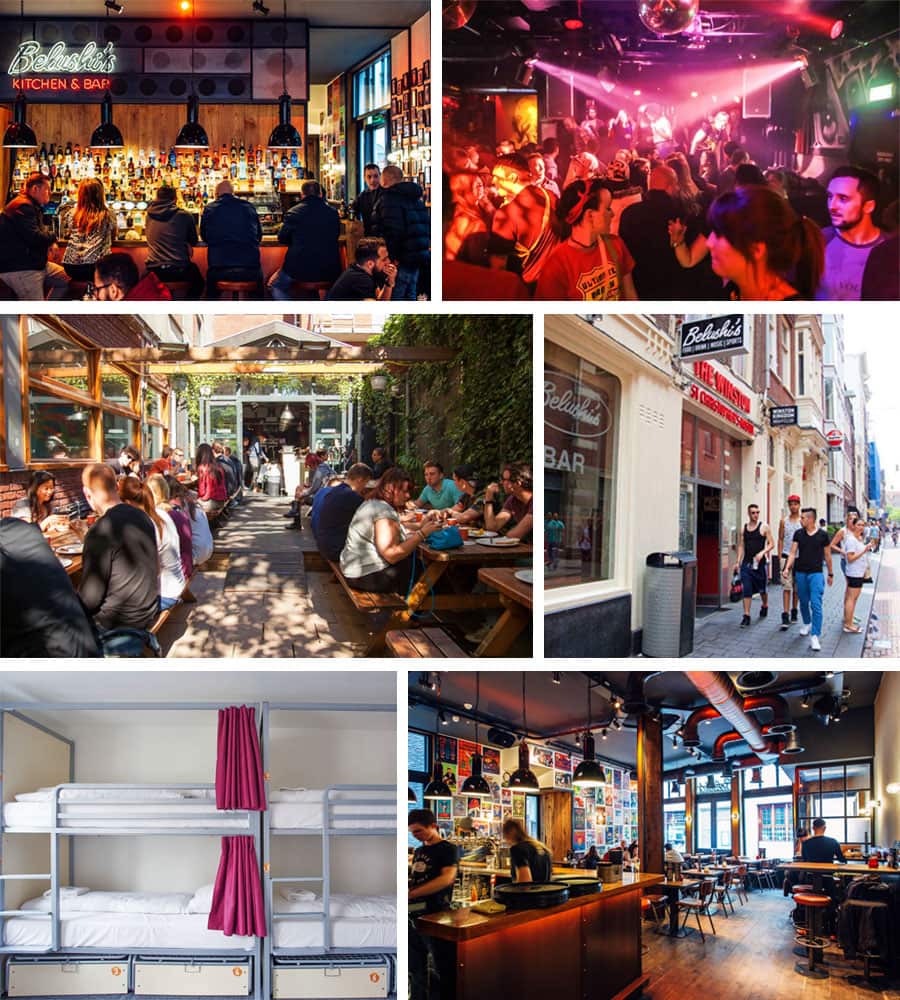 St Christopher's is a very popular and much-loved chain of hostels known for creating a social atmosphere because each of its properties essentially consists of a hostel built above a large sports bar.
Their highly-rated Belushi's Bar is open to the public so you get a nice mix of hostel guests as well as people coming to enjoy quality burgers, wings, beers, cocktails, and a bunch of large TVs playing various sporting events. They also have multiple drink specials and guests receive a 25% discount on food and 2-for-1 drink deals.
The hostel also has a cool beer garden for when the weather is nice. There is also a free walking tour that picks up from the hostel and a pub crawl that passes through their bar each night.
---
Flying Pig Uptown Hostel
Flying Pig Uptown is a sister hostel to the original Flying Pig Downtown and it has the same friendly, laid-back atmosphere that's perfect for travelers looking to have a great time. The Flying Pig Uptown is located in a great part of Amsterdam—including the Van Gogh Museum, Rijksmuseum, and the beautiful Vondelpark (the largest city park in Amsterdam). The area around the hostel also has plenty of nightlife and it has a more of a local vibe than in the touristy part of the city center.
The Flying Pig Uptown has a great bar and they have some of the cheapest beer in Amsterdam so that helps with the social atmosphere. Many former guests mention that the hostel feels more like you're hanging out in a friend's house than a hostel—which I think is a great sign.
---
Hans Brinker Hostel Amsterdam
Hans Brinker Hostel Amsterdam is another popular, budget-friendly hostel that attracts a young crowd looking for a great time.
Hans Brinker Hostel says it best themselves… "We're a good money-for-value hostel. If you want to have a fun time in Amsterdam and only use your bed to have a (short) night's sleep and meet many people, this is the place for you! If you want to sleep a lot, maybe not so much."
The atmosphere is lively thanks to its on-site bar and restaurant. It's located in a great residential neighborhood that's near Leidseplein, the Vondelpark, the Rijksmuseum, the Van Gogh Museum, and plenty of bars/restaurants/nightlife.
---
Packing Advice For Hostel Travel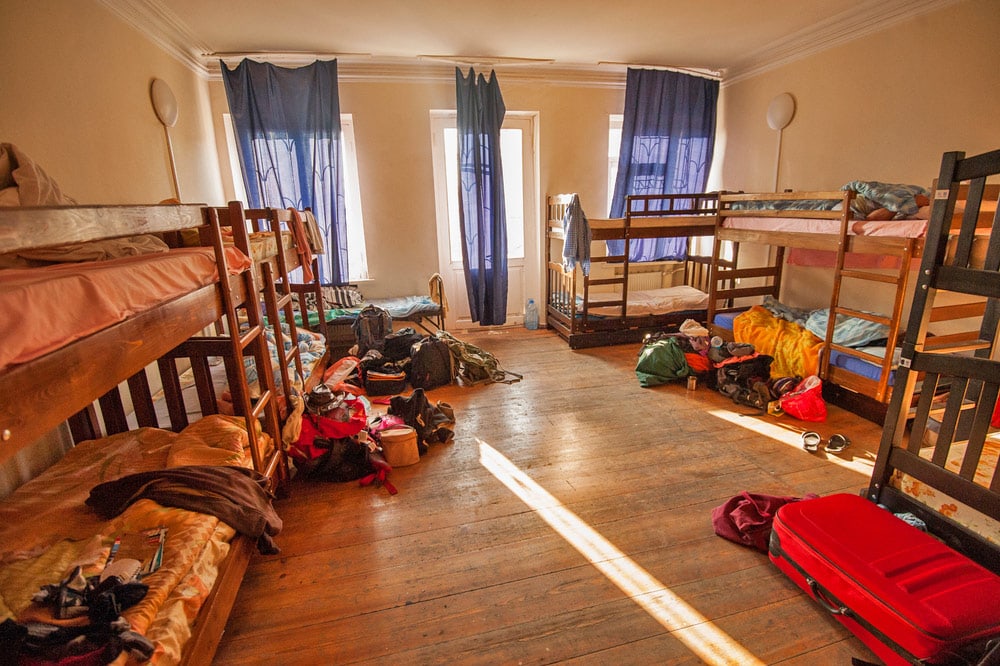 Staying in hostels poses a few unique packing challenges so I'm here to help by recommending a few of my must-have items. Check out my Hostel Packing List for the full list but below are the absolute necessities:
---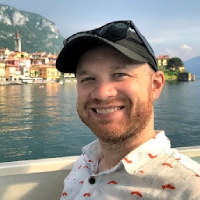 Latest posts by James Feess
(see all)
No Funny Business
The Savvy Backpacker is reader-supported. That means when you buy product/services through links on the site, I may earn an affiliate commission — it doesn't cost you anything extra and it helps support the site.
Thanks For Reading! — James
Questions? Learn more about our Strict Advertising Policy and How To Support Us.