While not as advanced as their mainland European neighbors, England has an extensive rail network that connects all the major cities and most small towns. In this England train guide, I'll cover everything you need to know about traveling England by train and tips for booking the cheapest train tickets.
Quick Overview of England's Rail Network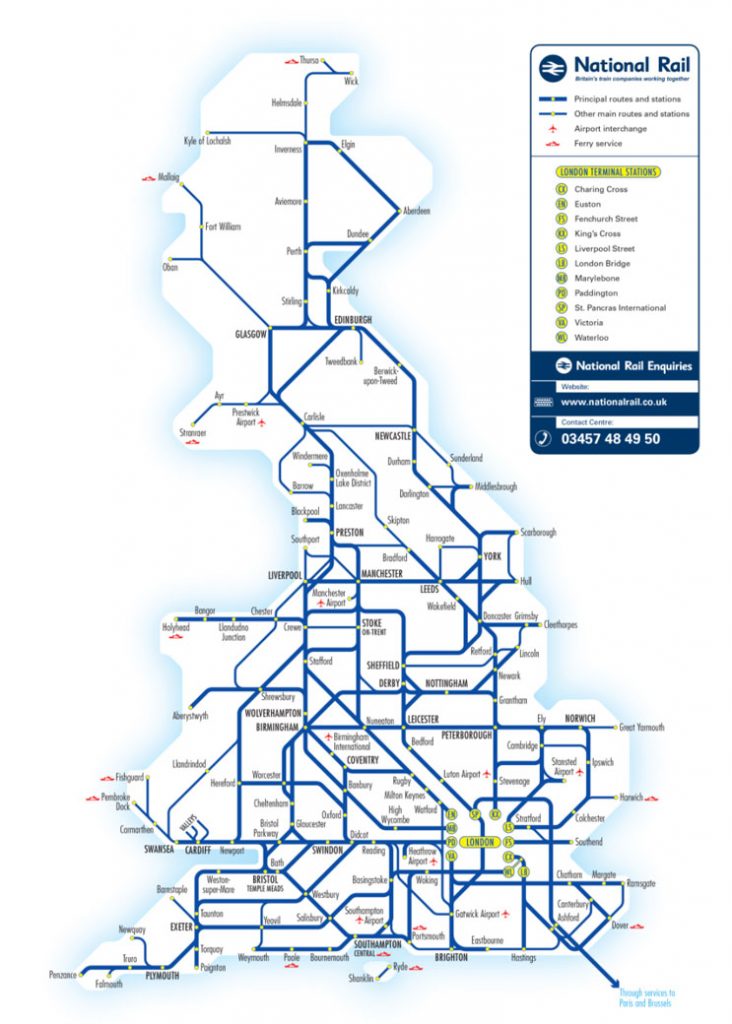 England's rail network was privatized in the 1990s so there are multiple regional train companies that operate throughout the country. Luckily, all these train companies operate under the umbrella of England's National Rail service so they essentially operate as a single entity. However, there are a few quirks that I'll discuss in greater detail throughout this article.
Compared to mainland Europe, England's trains are slower with the fastest trains only hitting around 125 MPH (compared to some trains that reach around 190 MPH in other European countries). However, England is a fairly small country so most journeys are quick and efficient.
Most large cities in England are directly connected via high-speed routes and smaller cities and towns are connected by slower regional trains. England is also directly connected to France, Belgium, and the Netherlands via the Eurostar high-speed train that runs under the English channel.
---
How To Book Train Tickets In England
Alight, let's look at everything you need to know about booking your rail travel in England.
ELECTRONIC TRAIN TICKETS AND HIGH-SPEED DATA IN THE UK
Most train tickets in the UK (and much of Europe) are now electronic so you'll want reliable high-speed data for your phone—I wouldn't rely on free wifi or your domestic provider's international service as it's often slow/unreliable. Luckily, getting high-speed data in the UK is fairly simple and affordable. Here are a few articles I've written to help you get set up:
How to Find Train Schedules, Routes, and Times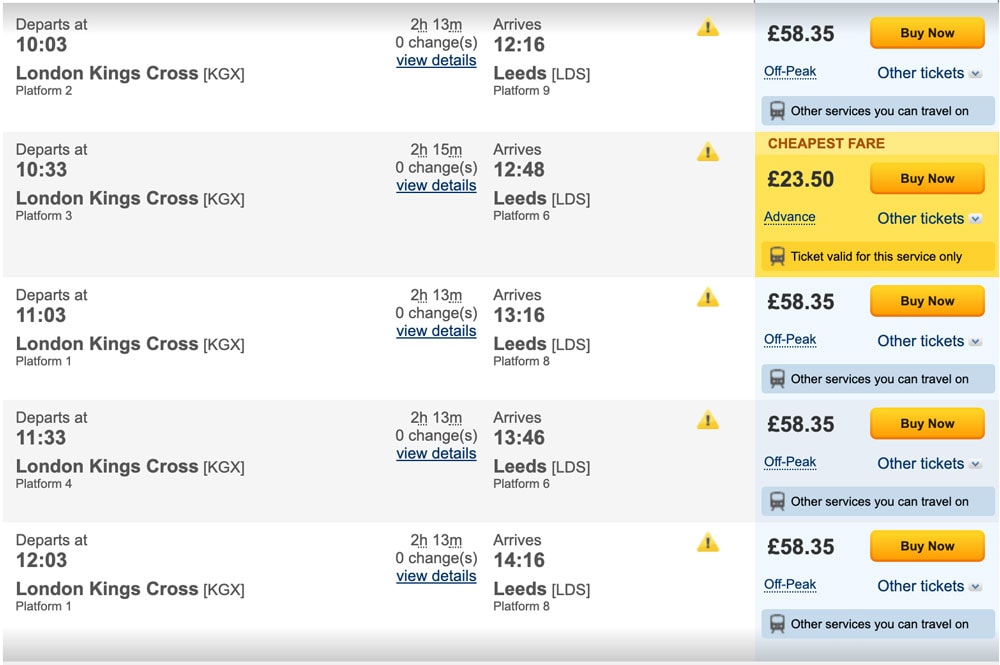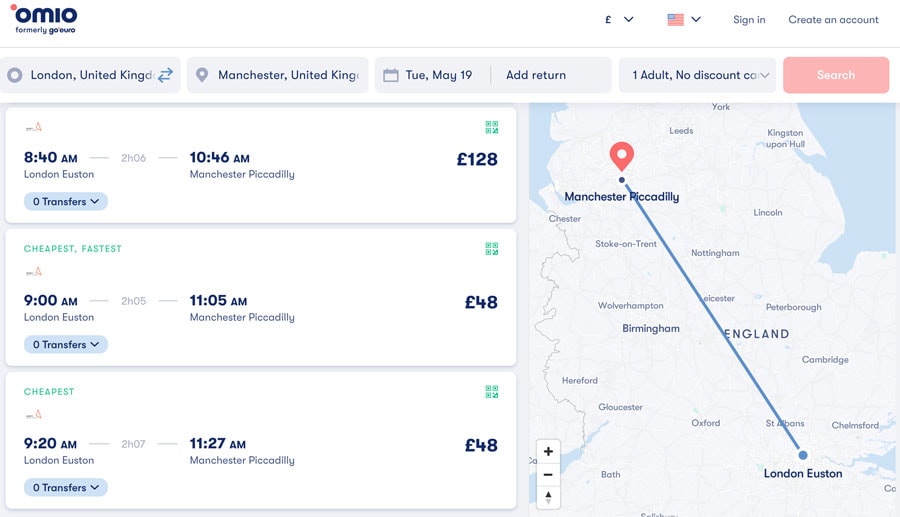 Finding train schedules is easy. You can use the official National Rail website to find the schedule of any train in England. However, you can't buy tickets directly from this website so it will redirect you to the website of whatever private rail company services your selected route if you want to buy a ticket (it's a bit of a clunky process).
Alternatively, you can use a third-party booking website like Omio and Trainline to find the exact same trains (including the same train fares) as you'd find on the National Rail website but you won't have to deal with getting redirected to another website if you want to purchase.
Omio and Trainline both have nice smartphone apps that keep your tickets organized in a single location — which is a nice bonus.
How and Where To Buy Train Tickets
As mentioned before, I prefer to use Omio and Trainline for booking my train tickets since their websites/apps are user-friendly and they both accept international credit cards.
Most train tickets are digital so there is no need to print your tickets (just make sure to save your tickets to your phone/laptop or have a reliable internet connection)—the conductor will simply scan the ticket's barcode.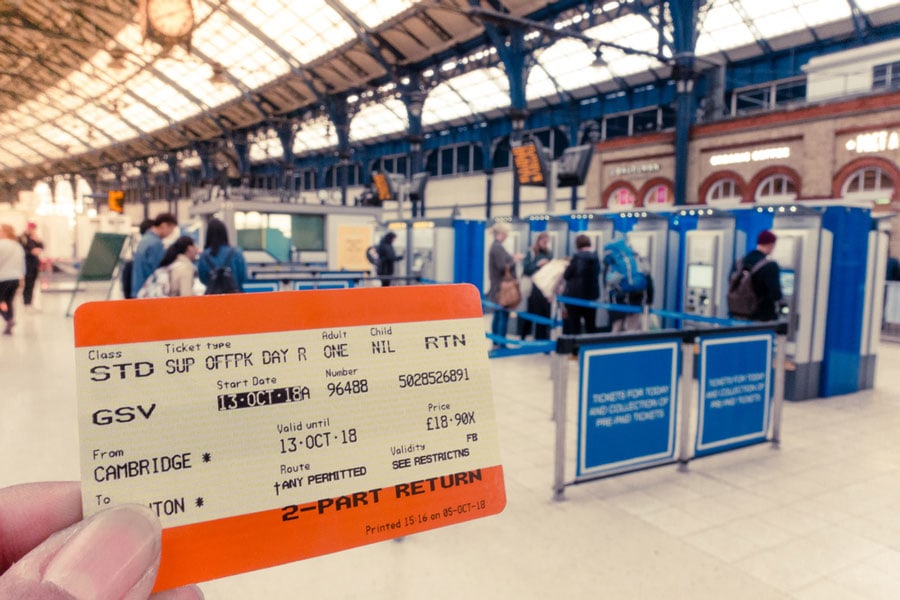 All non-electronic train tickets can be picked up at the train station's automated ticket machine—simply type in the 8-digit ticket reference number that waws emailed to you after booking.
How To Find The Cheapest Price on Train Tickets in England
There are a handful of strategies to help you get the best price on train tickets. Let's dive in:
Peak and Off-Peak Fares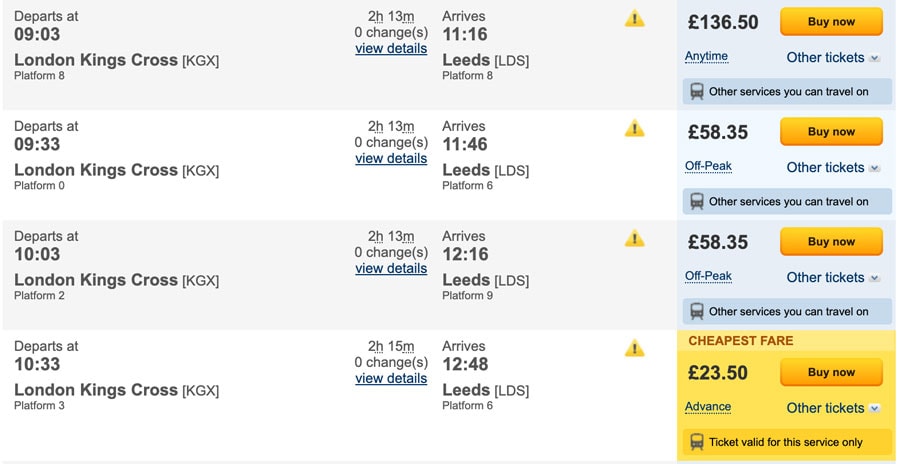 Many train routes are more expensive during peak travel times — which is generally Monday to Friday before 10:30 am and between 3:00 pm-7:00 pm. So it pays to look at tickets that are outside these windows.
Less Flexibility Is Cheaper
There are a few different types of train tickets and the price reflects their flexibility:
Anytime Fares: Anytime tickets are essentially valid on any train on your selected route. Of course, they're the most expensive.
Off-Peak Fares: Off-peak tickets are generally valid for any train outside the peak morning and evening rush hour periods.
Advance Fares: Advanced fares are the cheapest option but they offer no flexibility — these are only valid for the time specified on the ticket.

In general, the earlier you book advanced fares the cheaper they are. In addition, less desirable tickets (i.e. mid-week and mid-day) tend to be the cheapest.
Booking Advanced Fares Too Early Can Be More Expensive
In many cases, it pays to book advance fares early but you will often end up paying quite a bit more if you book more than 9-10 weeks in advance.
Therefore, if you're looking at tickets early and they seem really expensive I recommend waiting a bit and monitoring prices.
Split Ticketing
Split Ticketing is a slightly advanced way to save money on some train journeys throughout England.
Basically, thanks to the whole Anytime and Off-Peak fare pricing schemes, sometimes a long train journey can start during the more expensive Anytime fare time but then the remainder of the route can cross into the cheaper Off-Peak time — but you still have to pay the Anytime fare for the entire journey.
This is where split ticketing comes in. You essentially book two tickets for one journey — one during the expensive Anytime portion and then the second ticket covers the Off-Peak portion.
Again, this is a complicated way to save money but in some cases, you can save a decent amount of money — other times there are no savings (especially on popular routes). Check out trainsplit.com to see if splitting your desired route will save you any cash.
Try Booking Two Single Tickets Instead Of a Roundtrip Ticket
While not always the case, it can sometimes be cheaper to buy two single tickets as opposed to booking a roundtrip ticket.
---
BritRail Rail Passes
If you're spending a lot of time exploring England/Scotland/Wales you might want to look into a BritRail pass.
BritRail is a rail pass that's available to all non-UK residents — you can purchase them at ACP Rail.
The good thing about BritRail is its flexibility — as you can just hop on the train without planning ahead. However, you might save money if you're able to book normal tickets a couple of weeks in advance but then you lose spontaneity.
The BritRail pass is a little confusing because there are multiple versions of the pass that cover different regions of the UK.
BritRail Pass
BritRail England Pass
BritRail London Plus Pass
BritRail South West Pass
BritRail Spirit of Scotland Pass
BritRail Central Scotland Pass
BritRail Scottish Highlands Pass
From here, you can choose between 3, 4, 8, 15, 22, or 30-day passes. These come in two versions — Continuous and Flexible:
Continuous: Unlimited travel for the duration of your pass.
Flexible: A flexible pass gives you a certain number of travel days that can be used during the duration of your ticket. For example, five days within one month.
Passes start around $120 but can go up to $600+ for longer passes.
It's best to poke around ACP Rail. to see which pass works best for your trip.
NOTE: BritRail is not valid on special heritage railway lines, London's Underground/Overground services, or the Eurostar.
---
Taking The Eurostar To & From London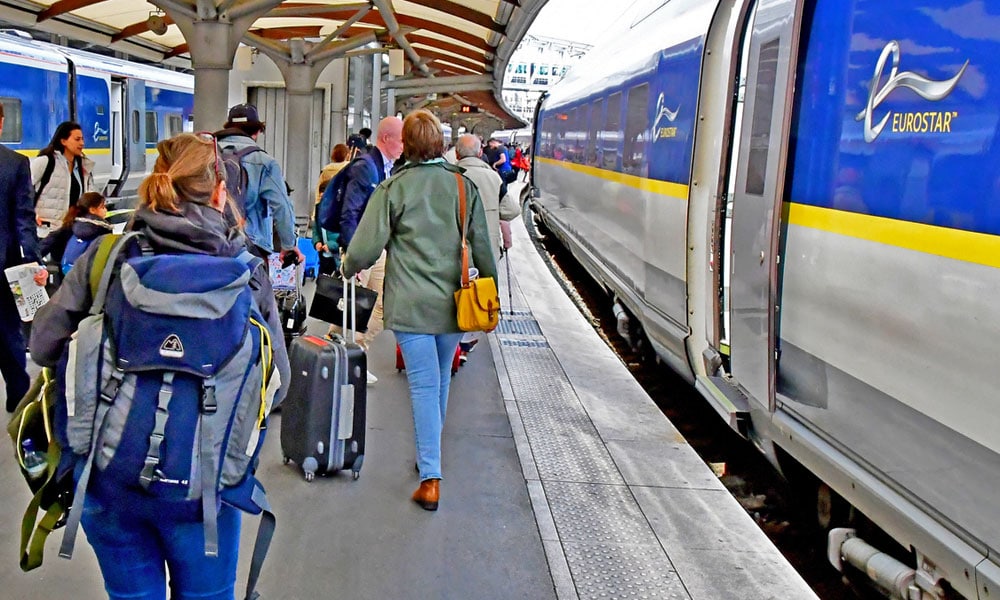 The Eurostar is an amazing way to travel between London and Paris in about 2.5 hours — it also connects to Amsterdam, Avignon, Brussels, Bourg-Saint-Maurice, Disneyland Paris, Lille, Fréthun, Lyon, Marseille, and Rotterdam.
Eurostar also operates much differently than the rest of England's train network so I wanted to give it its own section.
First, Eurostar can be very expensive if you book last minute so try booking as early as possible — tickets are generally available for purchase 180-days before departure. For example, Eurostar starts around $45 but can be $180+ for a last-minute ticket.
Second, Eurostar has airport-style security so you'll need to arrive a little early so you don't miss your train.
---
Practical Advice About Traveling England By Train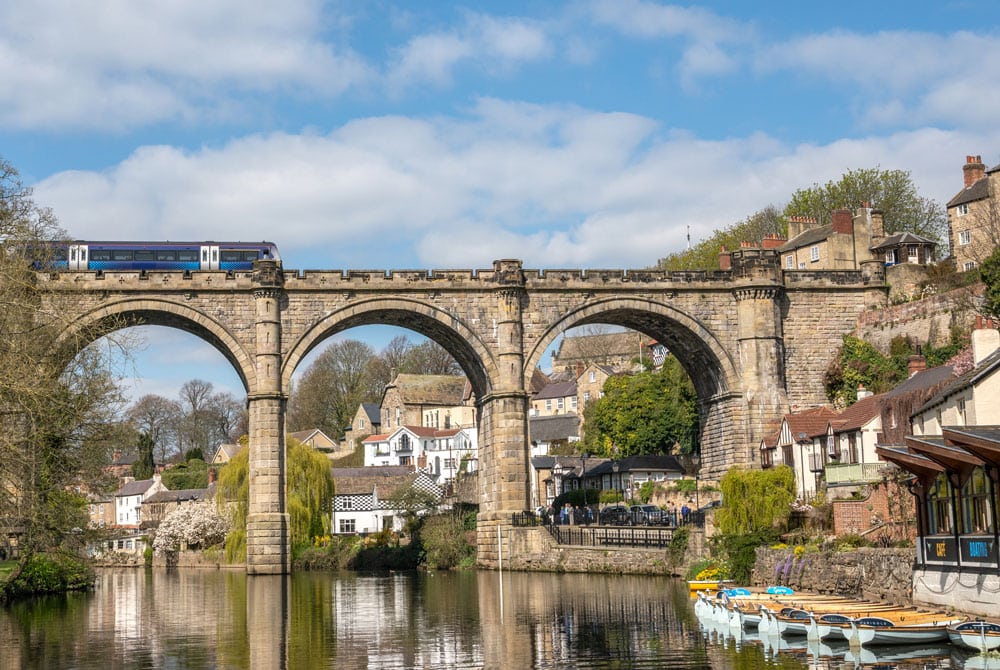 Now that you have your train tickets, let's look at a few more practical tips about train travel in England.
Train Journey Times From London
Most people visiting England spend most of their time in London so I wanted to give you an idea of how long it will take you to get from London to some of the most popular cities:
London to X:
Cambridge (1hr 10mins)
Oxford (1hr 10mins)
Birmingham (1hr 20mins
Bath (1hr 25mins)
Bristol (1hr 40mins)
York (1hr 50mins)
Stratford-Upon-Avon (2hrs)
Manchester (2hrs 5mins)
Liverpool (2hrs 15mins)
Newcastle (2hrs 50mins)
Edinburgh, Scotland (4hrs 20mins)
The Difference Between First Class and Standard Class
English trains have two classes — first and standard. First-class tickets cost between 50%-100% more than standard class tickets.
At a minimum, first-class trains have bigger seats, more legroom, and fewer seats per car. Most routes offer a free drink and a newspaper but a few routes come with a meal (but it's fairly rare these days).
Standard class is still plenty comfortable. Personally, I don't see any reason to sit in first class unless you want to splash out a bit.
Note: Sometimes the price difference between first and standard class isn't much so it doesn't hurt to look at both options.
Check The Departure Station
Most large cities (and even some smaller cities) have multiple train stations so double-check the station before arriving — I've made this mistake more than once.
Arrive Early If You're Collecting Physical Tickets
There will often be a long line of people waiting to use the automated ticket machines so give yourself a little extra time because you don't want to miss your train.
Pay Attention to Platform Changes
The train platform can often change at the last minute so pay attention to station announcements.
Pack a Lunch and Booze it Up
Yes, you can drink on the train. Don't expect many options when it comes to food on most trains so it doesn't hurt to pack something to eat.
---
More Budget Travel Tips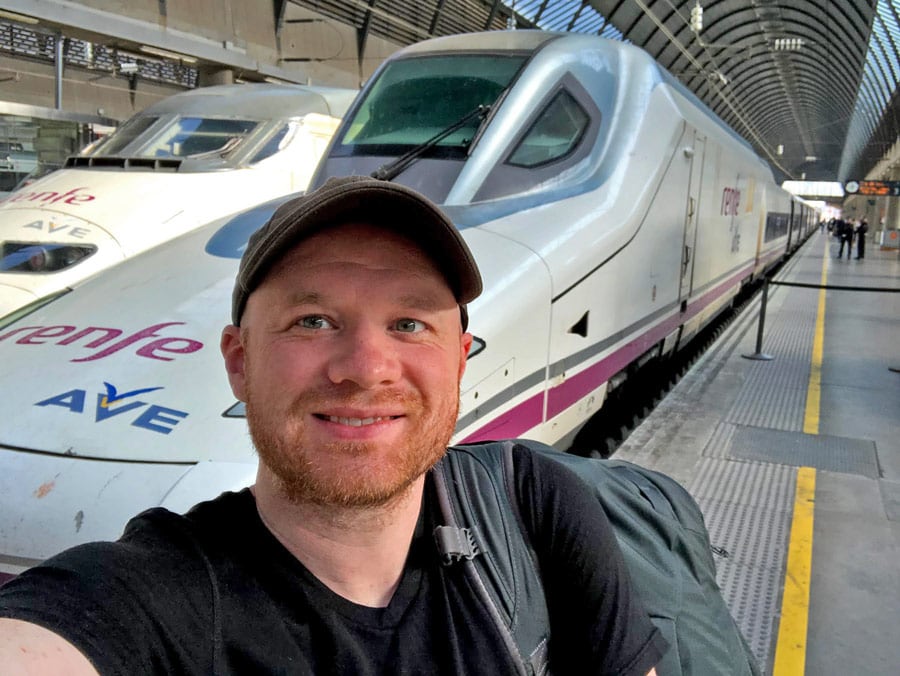 The Savvy Backpacker is dedicated to helping you travel Europe on a budget. Here is my complete guide to backpacking Europe and below are a few of my most popular articles: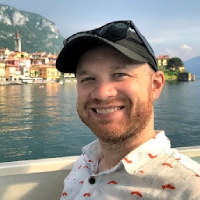 Latest posts by James Feess
(see all)
No Funny Business
The Savvy Backpacker is reader-supported. That means when you buy product/services through links on the site, I may earn an affiliate commission — it doesn't cost you anything extra and it helps support the site.
Thanks For Reading! — James
Questions? Learn more about our Strict Advertising Policy and How To Support Us.