Ahh, the Eurail pass. Broke travelers have been slumming around Europe with rail passes in hand for decades.
But, thanks to extra fees and restrictions, European rail passes have started to lose their luster over the past few years. On the other hand, many travelers still find a lot of value in their rail pass — especially for their flexibility. That's why I created this Eurail Pass review to help take the confusion out of rail passes and to help you determine if you should (or shouldn't) buy a rail pass.
Note: Eurail passes cheapest when bought directly from Eurail.com.
Is The Eurail Pass A Good Deal?
Unfortunately, the only way to determine if rail passes are a better deal than buying single train tickets is to sit down and do the math. It's a tedious and confusing process but I tried to structure this article as a step-by-step guide to make it as easy as possible.
Let's get started!
Eurail Pass Breakdown
First, let's look at the various Eurail pass options. I also recommend checking out Eurail.com because they have a handy Rail Pass Finder for exploring each pass option. 
There are two main types of passes to choose from:
Continuous: You get unlimited travel to any Eurail participant country for a period spanning 15 days and 3 months.

15 days
22 days
One month
Two consecutive months
Three consecutive months

Flexi: The Flexi Pass gives you a specific number of travel to any Eurail participant country within a one or two-month period.

Five travel days within one month
Four travel days within one month
Five travel days within one month
Seven travel days within one month
10 travel days within two months
15 travel days within two months
Check Eurail.com for the prices and details.
The Single Country Eurail Pass is just as it sounds — you get a single pass that allows you to travel within a single country for 3, 4, 5, 6, or 8 travel days within 1 month. Most countries in Europe are covered in the Single Country Pass but the price is different for every country. Check out Eurail.com to get the prices.
Prices and Rail Pass Finder
I know it's a lot to take in but Eurail.com has a nice Rail Pass Finder that will show all the various pass options and prices. All you gotta do is plug in your destinations and it will tell you the price. It also shows the price per day cost — which is great for comparing the pass price vs single tickets (which we'll get to later).
Comparing Single Train Tickets vs Rail Pass
Ok, so now you have an idea of the rail pass prices.
Now it's time to get an idea of how much single tickets cost.
Of course, this isn't a straightforward process… so let's dive in.
Estimating Train Ticket Prices
Single train tickets are priced in two different ways:
Variable-Price Fares: Variable Fares, much like airline tickets, are always changing based on demand and departure date. Essentially all high-speed trains operate on this pricing model.

Therefore, to get the best price on high-speed train tickets it's best to pre-book your tickets early — often one to three months in advance. In general, the prices will continue to creep up as the departure date approaches — you'll pay a fortune if you buy last-minute.
Of course, you lose flexibility if you have to buy tickets in advance because the cheapest tickets are normally non-refundable/unchangeable

Fixed-Price Fares: With Fixed Fares, the price is solely determined by distance traveled. This is most common on regional and slower trains. With this type of ticket, it doesn't matter when you buy your tickets because the price never changes.
Resources To Find Train Ticket Prices
The best way to estimate train ticket prices is by plugging in your travel dates to see ticket prices. Remember that ticket prices change based on when you book them so use this as an estimate (i.e. looking up tickets for a train that leaves tomorrow will give different prices results than tickets for trains that leave two months from now).
We like using Trainline to find ticket prices. TrainLine is a train ticket search engine that lists the actual train prices (they don't add a markup). You can also look at each country's National Rail Service website if you want to ensure you're getting the absolute best price.
Omio is another great train booking engine that lets you book tickets from just about every country's rail service. They charge little to no markup and they make the booking process very user-friendly.
Calculate Daily Price of Rail Pass
Now you know how to find the single ticket price so let's compare that to the daily price using a rail pass.
The simplest way to estimate the value of a rail pass is to divide the rail pass price by the number of days/rides the pass offers.
For example, a Youth Global Pass that offers 15 travel days within a 2-month period costs €850.
That means that every travel day costs about €57. Therefore, if you were to buy single tickets, you'd want them to all cost, on average, over €57 each.
At this point, you just have to plug in the numbers and compare.
More Factors To Consider
There are other factors to consider when looking at rail passes.
Are You Under 28-Years-Old?
Travelers under 28-years-old qualify for a discounted Youth pass — which can save you a bit of money.
Travelers over 27 pay full price, which means you're forced to purchase a first-class ticket. True, you'll get to ride in comfort away from those young whippersnappers in second class, but you'll also be paying 50% more for a first-class pass.
Therefore, if you're over 27, a rail pass might not be the most affordable option (unless you were already planning on riding in first-class).
Do You Want The Absolute Cheapest Option?
Is a rail pass the absolute cheapest option? Probably not.
Buying individual train tickets months in advance is the cheapest way to buy train tickets. However, these cheap tickets are normally non-refundable and can't be changed — this means you also lose out on spontaneity since your travel plans are locked in.
And there are tons of super cheap flights that can be cheaper and faster than rail travel. Personally, I'd rather take the train, but it's an option to consider.
Do You Value Flexibility?
Flexibility is where a Eurail pass shines. It's the main reason people buy one — it's why we bought them.
Simply hop on the train and away you go. For example, let's say that you planned on staying in Paris for three nights, but you fell in love with the city and want to stay longer. That's no problem with a rail pass because you can change your plans.
Furthermore, prices for individual tickets are expensive if you buy them last minute so being spontaneous with normal tickets can be very pricey.
Traveling in Eastern Europe
Trains in much of Eastern Europe are already fairly cheap so the Eurail pass doesn't make much financial sense if you're spending much time in those countries. Furthermore, the train service in much of the southern part of Eastern Europe is slow, infrequent, and not very widespread. Driving or taking a long-distance coach are both much better options.
High-Speed Trains
Most long journeys between major cities use express/high-speed trains. These are the most expensive tickets so this is where you'll save the most with a rail pass. Most high-speed trains also use the airline pricing model where tickets are cheaper a few months before departure and get more expensive as time goes on.
Short little trips between small towns will probably use local trains — which are normally fairly inexpensive and therefore might not be a good use of your pass.
High-Speed Trains & Seat Reservations
Most high-speed trains require a seat reservation — which is kind of a pain for travelers using a rail pass because there is an extra fee. Knowing when a reservation is required and how much it costs can be a little confusing — but don't worry 'cause we got you covered.
How Do You Know If You Need a Reservation? It's easy. Simply go to Bahn.com, enter your travel date/time, and find your desired journey. To the right, you'll see an "R" symbol if that train requires a reservation (see image below).

For example, all Thalys high-speed trains (which notably travel between Amsterdam and Paris) require a reservation, and all high-speed trains in France, Italy, Spain, and Sweden require reservations.
How Much Do Seat Reservations Cost?
Most reservations cost around 5€-10€ but on some lines can cost as much as 30€.
How Do You Make A Seat Reservation?
You can make reservations at just about any train station. Just go to the ticket window and tell them when what train you want (they'll need the time and date). You can also make a reservation online via RailEurope.com, but we find that making it at the station is just as easy.
Reservations can be made months in advance or up to 30 minutes before the train departs — we try to make them a few days in advance so we don't have to deal with it at the last minute (you never know how long the ticket line at the service window might be).
Note: Some trains (notably in France) have a limited number of reservations available for riders using rail passes. It is smart to make your reservations in advance to ensure you get your desired journey.
Overnight Trains
Eurail pass holders are still required to purchase seat reservations on overnight trains, and they still have to pay extra if they want a reserve a bed. Read more about taking night trains in Europe.
Eurostar
The Eurostar is the high-speed train between London and Paris/Brussels. This route is not covered by the Eurail pass. There are special fares for pass holders, but this is often more expensive than a regular ticket (it makes no sense).
Buy Eurostar tickets as early as possible. A one-way Eurostar ticket starts out around $60 if you buy it months in advance — but wait until the last minute and it will cost you well over $250.
Short Trips and Extra Long Trips May Not Be A Good Value
Short train rides are usually fairly cheap, so using the rail pass doesn't make financial sense.
Extra-long trips eat up a lot of travel time. I usually limit my train trips to 8 hours before I start looking at flights. For example, a train from Paris to Copenhagen takes over 13 hours, but a flight takes less than two hours and costs around $100. Personally, I'd rather save the time.
For most people, their train rides will be anywhere from 2-6 hours, which is the sweet spot for train travel.
Southern & Eastern Europe
Trains in southern Europe are kept affordable by their governments so rail passes aren't always a good value. There are still regional passes you can check out but we suggest buying tickets as you go (maybe book a few days/weeks ahead on longer-distance routes). Additionally, as mentioned previously, train service in Eastern Europe is affordable, but in some countries, the train service is very limited — so a rail pass may not be a good value.
Taking A Whirlwind Journey?
If you're trying to see as much as possible, a rail pass could be a good value. But if you're just taking a few trips, you're better off buying individual tickets.
Conclusion
After traveling throughout Europe with and without a Eurail pass all comes down to your travel style.
Do You Value Convenience and Flexibility? Go for a rail pass. The ability to hop on just about any train on a whim is a great feeling. You also don't have to deal with searching for ticket prices and building your full itinerary before your trip — which is a bit of a hassle that can take hours of work.
Can You Plan Ahead? Buying single tickets in advance will be cheaper in just about all cases. But these cheap tickets are often non-refindable/unchangeable so that could lead to a costly mistake if you miss a train (plus you'll have to buy a last-minute ticket in addition to losing the money for the first ticket).
See All Eurail Pass Options
If you're considering purchasing a rail pass I suggest poking around Eurail.com to see which pass best fits your travel needs.
More Train Travel Resources
Complete Guide To Train Travel In Europe
How To Purchase European Train Tickets
Guide To Using Rail Passes in Europe
How To Choose The Right Rail Pass For Your Travel Style
Guide to Night Trains and Sleeping on Trains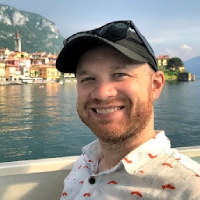 Latest posts by James Feess
(see all)
No Funny Business
The Savvy Backpacker is reader-supported. That means when you buy product/services through links on the site, I may earn an affiliate commission — it doesn't cost you anything extra and it helps support the site.
Thanks For Reading! — James
Questions? Learn more about our Strict Advertising Policy and How To Support Us.