Using a rail pass is a great way to travel through Europe but choosing the right rail pass can be daunting. And because I get so many questions about Eurail passes, I figured I would create a guide to help you make an informed decision.
Eurail Pass Options Explained
The great thing about Eurail passes is that there are numerous options to fit just about anyone's travel style.
The very first thing you need to do is determine whether a Eurail pass is even worth the money for your trip. Read our Eurail Pass Review to find out.
Second, start looking at the length of your trip and all the places you want to visit. The more you know, the better you can choose a rail pass that meets your travel plans. It's okay if you don't know exactly where you want to go because they even have a pass for that — the Global Pass. But if you know your exact travel plans, you may want to choose one of the other pass options.
Okay, let's see what's available:
Global Pass
The Global Pass offers the most freedom of all the passes but it's also the most expensive. Basically, it gives you unlimited access to train networks in 28 European countries serviced by Eurail (England, Scotland, and Wales are the notable exceptions).
This Pass Is Ideal For:
People who want to cover a lot of ground all across Europe. It's commonly purchased by travelers who try to hit as many places as possible.
This pass is also popular with travelers who want ultimate flexibility and don't want to be tied down to any itinerary.
Global Pass Options:
5 days within one month: $253
7 days within one month: $310
10 days within 2 months: $371
15 days within 2 months: $457
15 days continuous: $409
212 days continuous: $478
1 month continuous: $619
2 months continuous: $735
3 months continuous: $905
**Prices are for 2nd-class youth ticket (age 12-27)
Click here to see current prices on Global Passes because prices change every year
Note: The Global Pass (and a few of the single country passes) come in two options — Flexipass and Continuous.
The Flexipass gives you a certain number of travel days (5-15 days — each day you take the train counts as a "travel day") that can be used within a predetermined timeframe (1-2 months). This is a good option if you want to spend multiple days at each location without feeling rushed.
The Continuous option gives you unlimited travel within a specific period (15 days – 3 months). This is a good choice if you're constantly moving from city to city. Plus, this option gives you the flexibility to take small trips without worrying about "wasting" a travel day like you might if you were using a Flexipass.
Click here to see current prices on Global Passes.
Select Passes
A Select Pass allows you to travel throughout any three or four neighboring countries (see diagram). This pass is cheaper than the Global Pass since you have less flexibility but it's still a good option for a lot of people.
This Pass Is Best For:
Travelers who still want to cover a lot of ground but have a more defined idea of where they want to travel. This option is very popular because most travelers tend to stick to a geographical area.
Select Pass Options For Three Neighboring Countries:
5 days within 2 months: $314
6 days within 2 months: $346
8 days within 2 months: $404
10 days within 2 months: $453
**Prices are for 2nd class youth ticket (age 12-27)
Click here to see current prices on Select Passes.
Regional Pass
The Regional Pass lets you select any two bordering countries.
This Pass Is Best For
Travelers who are sticking to a very specific region — especially if you're visiting countries with expensive train tickets. The prices vary greatly between specific country combos.
Regional Pass Options:
4 days within 2 months
5 days within 2 months
6 days within 2 months
8 days within 2 months
10 days within 2 months
Click here to see current prices on Regional Passes.
Single Country Pass
The Single Country pass is pretty simple — it's good for one country. However, not all countries offer a single country pass. If you're visiting multiple countries, it's usually a better deal to buy a Regional or Select Pass rather than purchasing multiple Single Country passes.
This Pass Is Best For:
Travelers exploring a single country — but in many cases, this pass doesn't offer much value.
Single Country Pass Options:
3 days within 1 month
4 days within 1 month
5 days within 1 month
8 days within 1 month
Click here to see current prices on Single Country Passes.
Rail Pass Money-Saving Strategies
Use Flexipass on long trips and individual tickets for short trips. Rail passes are valuable when you take long trips but on small local journeys, they're a bad deal. For example, going from Paris to Chartres takes about an hour and costs $20. But if you were traveling on a $393 Regional Pass (8 days in 2 months) then each travel day could cost about $50. In this case, it makes sense to save your travel day and pay for the short ticket out of pocket.
Don't forget about reservation fees. Nearly all long distance/ high-speed trains to/from/within France, Italy, Portugal, and Spain require extra reservation fees — which usually cost about €10-€15. But a few routes add a hefty fee for pass holders — like the Thalys train from Paris-Amsterdam that costs 39€ extra. Yikes.
Most routes also have slower regional trains that take much longer but don't require reservation fees. For example, on the Paris to Amsterdam route, you can take a regional train that stops at Paris-Amiens-Lille-Antwerp-Amsterdam. Then you can stop in each city for an hour or two and hop on the next train (trains run frequently).
Overnight trains departing after 7 pm only count for one travel day. For example, if you take a night train from Paris to Berlin and the train leaves after 7 pm, you only use up one travel day.
Bonus offers might save you some money. In some cases, Eurail passes can cover travel via bus, ferries, etc. In other cases, you get a discounted fare. Read up on your desired pass for all the details.
Off-season discounts. RailEurope often sells passes at a 20% discount if you travel during the off season (late September-April 1st).
Travelers age 27+ have to buy first-class passes for Global and Select passes. This kind of lowers the value rail passes for people over 27.
Saver Pass for groups. The Saver Pass is designed for groups of 2-5 people traveling together in first class. It's basically 15% off the first-class pass and it's ideal for people over 27-years-old.
Add day trips to travel days. Remember that a "travel day" means you get unlimited train travel during that day… therefore, it's smart to tack a day trip onto the days when you're traveling from city to city. For example, when traveling from Amsterdam to Paris, you can drop your bags off at the train station lockers, then jump on a train to one of the many cities that are only an hour away from the Paris. Then, after exploring for a few hours, head back to Paris and enjoy the rest of the evening there.
MORE TRAIN TRAVEL RESOURCES
We've written a lot about train travel in Europe. Here are a few of the most helpful guides.
More Europe Travel Tips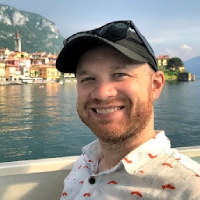 Latest posts by James Feess
(see all)
No Funny Business
The Savvy Backpacker is reader-supported. That means when you buy product/services through links on the site, I may earn an affiliate commission — it doesn't cost you anything extra and it helps support the site.
Thanks For Reading! — James
Questions? Learn more about our Strict Advertising Policy and How To Support Us.