If you're anything like me, you probably grew up someplace that didn't have public transportation — or the public transportation was so bad that it was impossible to use. So it's understandable that a lot of people are a little intimidated about using the bus, subway, and trams once they arrive in Europe. Thankfully, there isn't much to worry about because the public transportation system throughout Europe is generally excellent and simple to use. The hardest part is learning the little quirks about each city's transport options, but even that only takes a ride or two to figure out.
This guide will give you a generalized overview of the different public transport options you're likely to encounter in Europe and tips for using each option. Remember, this guide is for transportation options within the city/town. For information about traveling longer distances throughout Europe, check out all our articles on transportation.
Universal Tips For City Public Transportation
Study Each City's System
Each city handles its public transportation a little differently, so it's smart to take a few minutes to learn the specifics. For example, on the Paris subway (called the Métro), you use a ticket to get into the station and you simply walk through the exit doors when you want to leave. However, on the London subway (called the Underground or Tube), you use a ticket to get into the station, but then you have to insert the same ticket into the exit turnstiles when you leave — without the ticket, you won't be able to leave. So grab a guidebook or head to Wikivoyage to see how it all works. Spending five or ten minutes preparing will save you a lot of time, frustration, and money.
Research Tickets and Passes
Nearly every city will have a plethora of ticket options for their public transport. Most will have single use tickets, unlimited day passes, multi-day passes, and month passes. Big cities will usually have some sort of tourist card that includes entry to museums and public transport. Some cities use the same ticket for the bus, subway, and trams, but other cities have separate tickets for each option. Spend a little time looking at the prices of each option to see what the best deal will be for your travel style. When it comes to unlimited day passes, I recommend seeing how many times you'll need to ride in order to justify the price when compared to buying single tickets. Additionally, learn what each ticket covers and how long it's valid, because some tickets are good for a single ride, but others are good for a specific amount of time.
Get A Map
You're going to want a map to figure out where you're going. Most cities provide free maps, so be sure to get one. Alternatively, you can pretty much find every public transport map via a huge number of smartphone apps. I still like to have a physical map with me because using your phone in these busy areas isn't always a smart idea.
Observe The Locals
If you're confused, it's usually best to step back and observe the locals. See what they're doing and you'll be able to pick up on what you probably ought to do. If you're really confused, don't be shy about asking someone. Most people are more than happy to help.
Learn The Unwritten Rules
There are some unwritten rules about using public transport that you may not pick up on if you're a novice. I've compiled a few I've observed:
Stand to the right on escalators. Let other people pass on the left.
Let people get off the train/bus before you try getting on.
If you're standing in the doorway, it's polite to step off the train/bus as people exit and then jump back on once people have exited. This one can be a little tricky when it's really busy.
Pay attention to your backpack. It's easy to smack people with it and never realize it.
If you need to stop to look at your map or phone, find a place that doesn't have much traffic — don't just stop in the flow of traffic.
Watch For Pickpockets
Pickpockets love public transportation — especially during busy times of the day when it's really crowded. Here is an in-depth guide to avoiding pickpockets in Europe so take a look to find out all their dirty tricks.
Watch For Rush Hour
Public transport can get very crowded in the morning when people are going to work and when people are coming home. I suggest avoiding it during rush hour if you have the option.
Get Used to Close Contact
Prepare to get up close and personal with your fellow humans — especially when it's busy. It can be uncomfortable, but it is just something you have to deal with.
Always Pay
It is pretty easy to ride for free in many cities, but you will face large fines if you get caught. A lot of times plainclothes ticket checkers will ride and look out for people that don't pay. If you get caught you'll have to pay on the spot and in some cities you'll be arrested if you can't pay. Additionally, be sure to hold on to your ticket while you're riding because that's the only proof of payment you have.
Subway/Metro/Underground
I'm most familiar with the Paris Metro system, so you'll have to excuse me when I refer to the subway as the Metro — it's just a habit I can't break. Most major cities in Europe have an underground Metro system — Paris, London, Berlin, Rome, etc. The Metro is probably the easiest and fastest way to get from point-to-point.
The Metro can be a little intimidating at first, but it's easy to master once you know what you're doing.
It's important to note the hours because many will close around 1 am.
How to Use the Metro/Subway
Most Metro systems will have either a turnstile that gives you access to the station or a ticket validation box (don't forget to validate your ticket). Be sure to hold on to your ticket for the duration of the ride because ticket checkers randomly check tickets.
There will be multiple Metro lines that crisscross the city, so you want to make sure you get on the right line. Most lines are named by number and/or color. Additionally, you may have to transfer from one line to another in order to reach your destination. This is when having a Metro map is handy. There will be maps in the station, but having a map with you is easier. Follow the signs in the station to find the correct platform.
All Metro trains will be labeled with the final stop on that line. This is how you know which direction the train is traveling. If you get on the train but realize you're going the wrong direction, just get off at the next stop and then catch the next train going the opposite direction — you won't have to buy a new ticket or anything like that. Even after living in Paris for over a year, I still got on trains going the wrong direction, so don't worry if you mess up a few times.
Most platforms only have one line, but a few Metro stations will have multiple lines, so ensure you get on the correct train before boarding. As you ride the train, make sure you pay attention to the stops because not all trains will indicate the current location on the line.
When it's time to exit the station, pay attention to the exits because some stations have multiple exits. This can be confusing because on your map it will say the station is on XYZ street, but the exit you take could lead you to a different street. Look for exit maps in the Metro stations to ensure you don't get turned around once you're above ground (which is very easy to do).
City Buses
The bus is great because you actually get to see the city as you travel — it's like a cheap tour. They are a little more difficult to master because there are multiple bus lines and the maps are a little harder to read. Once you learn the system it isn't too bad, but it can feel a little overwhelming at first. Having a bus map or a smartphone bus routes app will help a great deal.
Buses will be slower because they have to deal with traffic — although many cities have dedicated bus lanes that help them move at a reasonable rate. Transferring from one bus to another can be kind of a pain. If you have to transfer, I would consider the Metro, if it's an option.
Buses also switch to night routes (which add more complexity) at night, so pay attention to that, but there are generally routes that run all night. However, night buses are often much less frequent, so you might be waiting a while for a ride.
How To Use The City Bus
Bus stops will normally be designated with a bus shelter, but sometimes it's just a sign. Drivers can usually sell you a ticket or you can purchase them ahead of time (which is usually a bit cheaper and it makes the drivers happier). Just like the Metro, the bus will be labeled with the last stop of the line, so you know which direction it is traveling. Once you get on the bus, you'll either show the driver the ticket or you'll validate it on the bus (look for validation boxes by the doors). It's pretty simple.
Tram
Most large and medium-size cities have a tram system — especially cities that don't have a Metro system. They are pretty much the same as buses except for the fact that they run on tracks.
Do be mindful of trams as you travel because they're very quiet, so you can't hear them coming. I'm sure people walk into the path of trams every year because they're not paying attention.
City Bike Share/Rentals
More and more cities are starting to install bike share systems that are free/cheap. The biggest is Paris' system of over 14,000 bikes and 1200 stations scattered throughout the city. Basically, you use your credit card to put down a deposit on a bike at any of the automated stations. You can use the bike for free for the first 30 minutes, and then you're charged a small fee based on how long you use the bike. Once you're finished, you can return it to any station. This means you can rent a bike for under 30 minutes multiple times a day and never pay anything.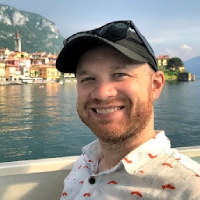 Latest posts by James Feess
(see all)
No Funny Business
The Savvy Backpacker is reader-supported. That means when you buy product/services through links on the site, I may earn an affiliate commission — it doesn't cost you anything extra and it helps support the site.
Thanks For Reading! — James
Questions? Learn more about our Strict Advertising Policy and How To Support Us.