Before visiting Spain it's wise to purchase an eSIM data plan for your phone because relying on your home plan's international data option can be very costly—and the service typically isn't even very good.
Your best option is to buy a prepaid Spain eSIM that's designed to run on Spain's local data networks. Luckily, these days, setting up a data plan on your phone is fairly easy.
In this guide, I'll cover how to find the best eSIM for Spain so you have consistent high-speed mobile data without spending a lot of money.
Why Avoid Your Plan's International Data Option?
Your current mobile service most likely has an international data plan option but they're typically expensive and the service is often slow, inconsistent, and has limited data allowances.
One example is T-Mobile. Many of their plans come with free unlimited international data but you're only guaranteed 2g data speeds… which will struggle to load Google Maps or even email.
Or there is the AT&T International Day Pass which cost an expensive $10/day. They also have their AT&T Passport plan which is a monthly plan that's either $70/month for 2GB of data or $140/month for 6GB of data. And then they charge a crazy high overage of $30 per GB. This is basically robbery.
These "international data plans" are 5X+ as expensive as buying a Spanish eSIM data plan—for example, eSIM data plans from Orange or Holafly will cost you around $2-$3/day.
For more in-depth information, check out The Savvy Backpacker's guide on How To Use Smartphones and Data Plans In Europe and The Savvy Backpacker's Guide To Using eSIM data plans in Europe.
---
Comparing The Best eSIM Data Plans for Spain
Spain has four main mobile phone operators—Movistar, Vodafone, Orange, and Yoigo. Unfortunately, most of the data plans offered by these Spanish carriers are geared toward the locals so they're only really good if you live in Spain (or if you're visiting for at least a month). Furthermore, many providers don't offer eSIM plans yet so it might not even be an option.
For tourists, the best option is to buy a prepaid Italian eSIM data plan that's designed for short-term visitors. These plans are much more "tourist-friendly" because you don't have to mess with long-term contacts, registration, etc.
For this guide, I'll focus on these "tourist-friendly" eSIM plans.
Each eSIM data plan listed below will vary slightly so pay attention to the details of each plan —here are the main things to consider:
ORANGE HOLIDAY EUROPE ESIM: $49.90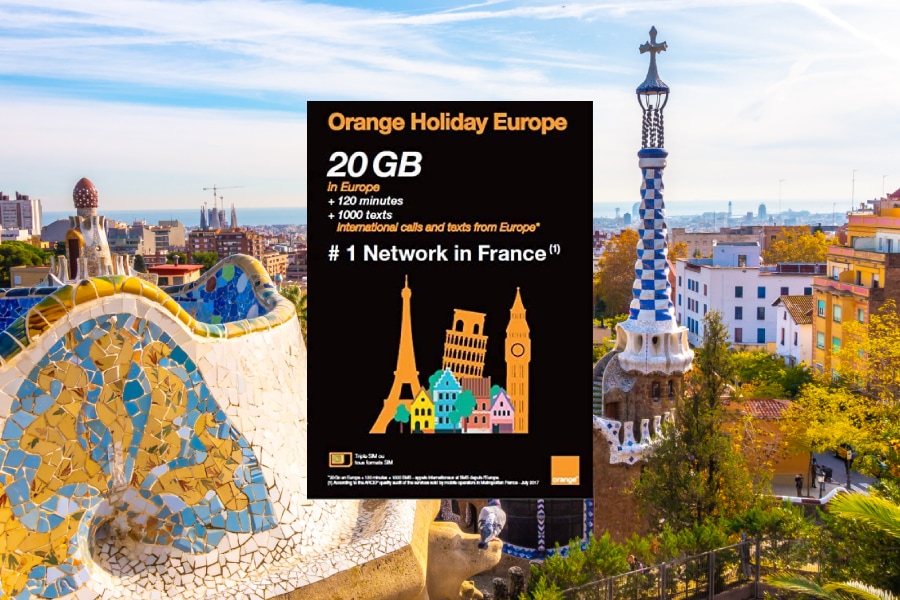 For visitors to Spain, the Orange Holiday Europe eSIM is the best full-featured eSIM plan available because it comes with many features you don't find with other plans—including international voice calling and texts (it gives you an actual French phone number that works anywhere in Europe). The Orange Holiday Europe eSIM plan also allows you to use your phone as a mobile hotspot (again, this is not common on other plans).
With the Orange Holiday Europe eSIM, you'll get 20 GB of data, but Orange sometimes runs a special where they give you an extra 10 GB. But even 20 GB should be plenty of data for most users. Orange is also one of the largest mobile companies in Europe so you'll always get great coverage and high data speeds.
The potential downside to the Orange Holiday Europe eSIM plan is that it's only valid for 14 days once activated so it's not great for longer visits (but you can always buy a second plan).
I've used the Orange Holiday Europe plan while traveling through Europe and it worked flawlessly. Read my Orange Holiday Europe review to hear more.
---
ORANGE HOLIDAY ZEN ESIM: $29.90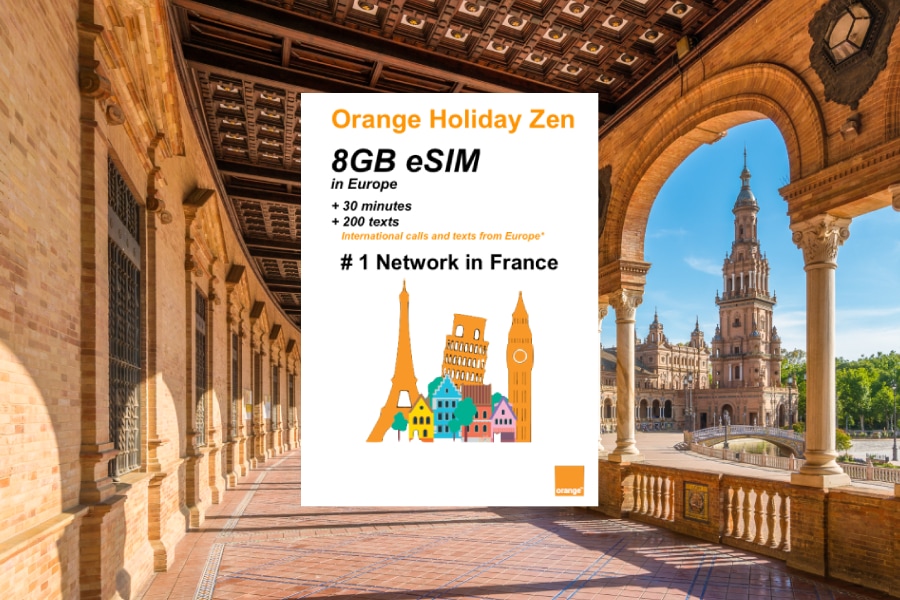 The Orange Holiday Zen eSIM is a scaled-down version of the Orange Holiday Europe eSIM plan and it's a good option for people traveling through Spain who don't need a lot of data. It comes with 8GB of data and has fewer voice minutes and texts, otherwise, it's the same as the Orange Holiday Europe eSIM plan.
Most users will use more than 8GB of data while traveling for two weeks but light data users could easily use less than 8GB of data during a typical 10-14 day trip.
HOLAFLY ESIM: STARTING AT $34.00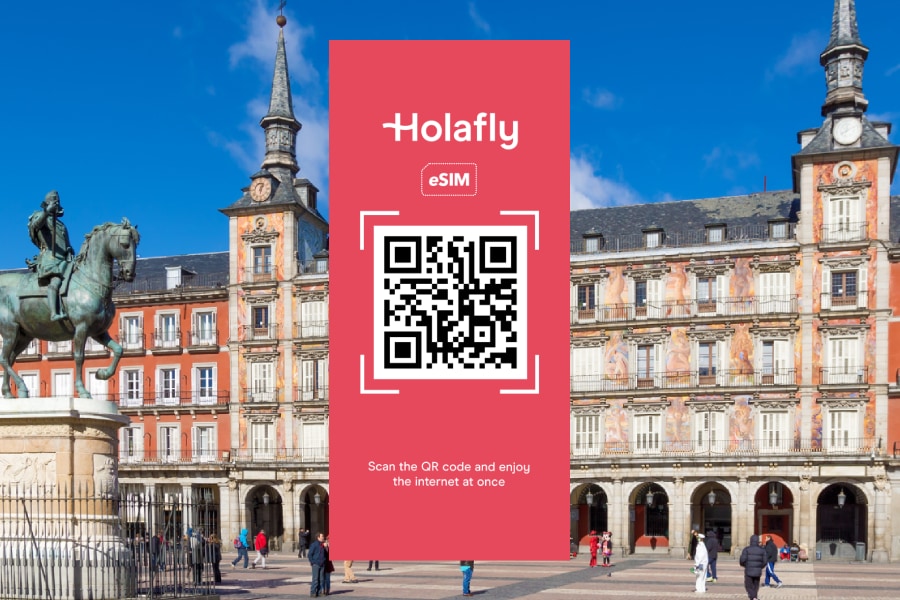 The data-only eSIM provider Holafly is another good option for Spain visitors who want a little more flexibility because Holafly gives you unlimited data and their plans run from 5 to 90 days. However, Holafly may throttle your data if you use excessive data but shouldn't be an issue with most typical data users.
Holafly sells both Spain-specific plans and Europe-wide data plans. Holafly isn't an actual mobile carrier but they rent bandwidth from a local Italian mobile provider (Movistar Spain) so you're more likely to get less priority on the Wind Tre network during peak usage times.
Holafly eSIMs are data only so you don't get any voice calls or texting with these plans. Holafly doesn't allow data tethering in most cases so you won't be able to use your phone as a mobile hotspot.
But I do like how Holafly offers multiple plan options to fit various trip lengths so you don't have to over/underbuy for your particular trip. I've had a great experience using Holafly on past trips to Europe and you can read my Holafly eSIM Review to get a more in-depth look.
---
MORE TIPS ON USING YOUR MOBILE PHONE IN SPAIN
I've already written multiple articles about using smartphones and data plans in Europe as well as tips for buying SIM Cards For Visiting Europe but below are some more helpful tips about using your phone in Spain.
GET A PORTABLE BATTERY CHARGER
Traveling with your phone will quickly drain your batteries so I highly recommend a portable battery. I use Anker PowerCore 10000 because it's tiny and affordable but there are multiple options.
TAKE STEPS TO LOWER YOUR MOBILE DATA USAGE
Data can be expensive and it's extremely easy to unknowingly burn through a lot of data because many apps use data in the background. Facebook, email, Instagram, Snapchat… those all constantly use data throughout the day without you knowing it. That's it's important to know how to limit your data usage.
USE AIRPLANE MODE AND BLOCK DATA TO SPECIFIC APPS
I'll put my phone in Airplane Mode because that disables all data (but GPS still works in Airplane Mode). You can also go into the settings and disable data access to each individual app. I'll go in and turn every off except for things like Google Maps or others that I'll use more frequently — this way when I turn off Airplane Mode only those apps that will use data. Then I'll turn Airplane Mode back on when I'm done.
DOWNLOAD OFFLINE MAPS
Google Maps lets you download entire city maps so they can be used offline. As an added bonus, GPS doesn't use data so offline Google Maps works fairly well (but not all functionality works). Here is a good YouTube video that explains everything.
---
More Spain Travel Tips From The Savvy Backpacker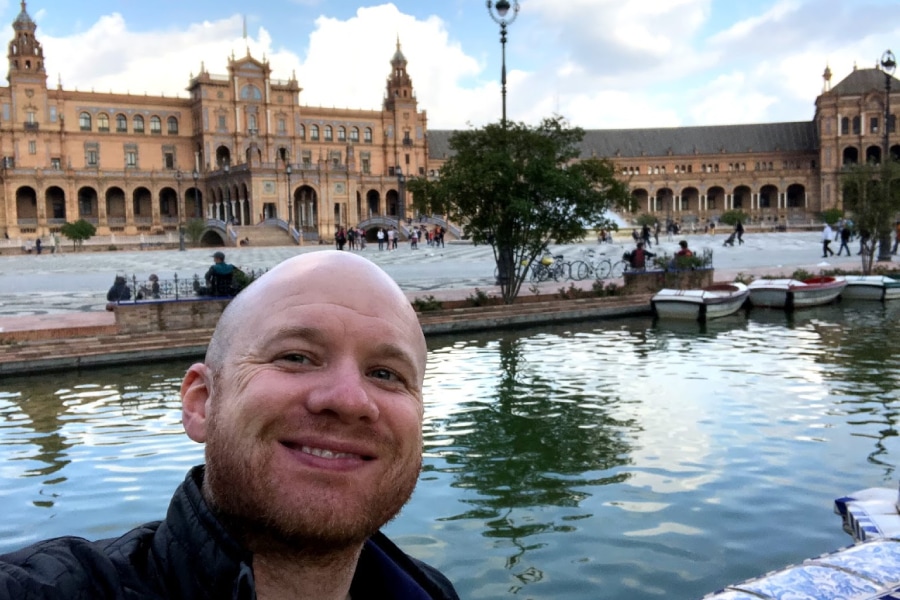 Check out more of my favorite articles to help you plan your trip to Spain and the rest of Europe: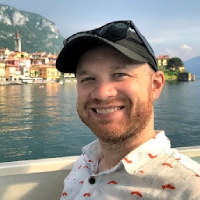 Latest posts by James Feess
(see all)
No Funny Business
The Savvy Backpacker is reader-supported. That means when you buy product/services through links on the site, I may earn an affiliate commission — it doesn't cost you anything extra and it helps support the site.
Thanks For Reading! — James
Questions? Learn more about our Strict Advertising Policy and How To Support Us.