While Antwerp is best known as the center of the diamond trade, it's actually a hidden gem thanks to its medieval architecture, vibrant nightlife, fashion scene, and art. Antwerp's cobbled streets, café culture, friendly people, and impressive cathedral make the city worth visiting if you're in the neighborhood. Prices in Antrwep are about average for Western Europe and it's a quick trip to Belgium's other famous cities so it's a popular weekend trip.
This article is part of our City Price Guide Series — Click here to see all our city price guides.
---
Average Daily Costs for Visiting Antwerp, Belgium
How much does it cost to visit Antwerp? We've broken down the prices of how much you can expect to spend on an average day for the budget-conscious traveler. These prices are based on what you'll need to visit the city comfortably. They don't include things like big nights out at the bar/pub, club entry fees, souvenir/clothing shopping, tours, random purchases, nicer food, etc. Don't forget to budget extra for those "non-essentials."
The prices below are for single travelers staying in well-rated hostels. The total nightly price for a budget hotel room typically costs about 4x the price of a bed in a hostel.
For example, if the average hostel bed costs €30/night, then a budget hotel will cost around €120/night.
Average Daily Costs for Budget Travel In Antwerp: €75 (Approx. $80)
Attractions: €12 (one paid attraction + any free sights)
Food: €32

Breakfast: €5
Lunch: €9
Dinner: €15
Treat (dessert/beer/wine): €2.50

Transportation: €3
Accommodation (Hostel): €28
Daily Cost of Frugal Travel In Antwerp: €55 (Approx. $60)
Attractions: €7 (free walking tour + visit one of the free sights)
Food: €21

Breakfast: €0 (free hostel breakfast)
Lunch: €7 (street food or takeaway shop fare)
Dinner: €12 (make your own meal in the hostel or grab something cheap)
Beer/snack: €2 (from the grocery store)

Transportation: €0 (walk)
Accommodation (Cheap Hostel): €20
---
Antwerp Attraction And Museum Prices
Museum Mayer van den Bergh: €8
The Rubens House: €8-€12
Museum Aan de Stroom: €9-€13
Museum Plantin Moretus: €8-€12
Red Star Line Museum: €8-€12
Walking & Tours: Free-€30

Bicycle tours are common in Antwerp and cost €18-€24 depending on group size. Tours are available during the daytime and at night and typically last 3 hours.
---
Antwerp Food Prices
Antwerp dining offers traditional Belgian fare and international options. Fries, waffles, mussels, and chocolate are among the region's specialties, but traditional Belgian food can be a little expensive if you don't know where to look. Cheaper takeaway options and ethnic restaurants are also easy to find.
Antwerp Budget Breakfast Prices: Free – €8
Many hostels will offer a free simple breakfast that normally consists of cereal, bread/croissant, and maybe milk, coffee, tea, or juice (some hostels will offer more and some less). Hotel breakfasts tend to be overpriced, so skip those in most cases.
Cafés are popular in Antwerp and are located throughout the city. Expect to pay €2-€5 for coffee and a pastry.
Normo is a popular choice for coffee, tea, and the Antwerp café experience.
Antwerp Coffee is a local specialty: black coffee with Elixer d'Anvers, an herbal liquor. €3-€6
Street vendors sell Brussels and Liege waffles. Expect to pay €2-€5.
A Few Budget Breakfast Places in Antwerp
Antwerp Budget Lunch Prices: €3.50-€10
Super budget travelers can make a super cheap lunch of bread, cheese, and fruit from any grocery store for a few euros.
Belgian fries, served along with meat, gravies, curries, mayonnaise, and other toppings, are popular favorites as takeaway, expect to pay €3-€5.
Falafel, kebab, and gyros are available for takeaway at stands in the city. €3-€6
Sandwich stands and walk-ups are also common throughout the city and run €4-€5 for a meal.
Vegetarian and ethnic food run €5-€7 for a meal.
A Few Budget Lunch Places in Antwerp
Antwerp Budget Dinner Prices: €10-€25
Most of the options from the 'Budget Lunch' section above will also apply to dinner.
Fixed-price menus are available at many restaurants and will run €20-€35 for 3-4 courses at a sit-down establishment.
Brasseries offer beer and a variety of food choices. Expect to pay €13-€25 for a meal at a sit-down restaurant offering traditional Belgian foods. De 7 Schacken is a popular local choice.
A Few Budget Dinner Places in Antwerp:
TRAVEL TIP: Read more of our strategies for Eating and Drinking in Europe on a Budget.
Antwerp Drinks and Alcohol Prices:
Expect to pay €3-€4 for a beer out.
At a grocery, beer runs €1-€3, and a bottle of wine about €7.75
Paters Vaetje is a great beer bar.
---
Antwerp Transportation Prices
Antwerp's public transit system is made up of trams and buses that run through the city center. Because the city is so small, most find walking or biking to be the easiest way to get around.
Tickets can be purchased at kiosks ('pre-sale') or from the driver at a slightly more expensive price. You can also purchase different tickets via the 'De Lijn' app.
Ticket Options:
60-minute single ticket: €1.80
10 60-minute tickets: €15 (not available from the driver)
Day pass (24-hours): €7.50
Airport Transportation Options
via bus: €3, lines 51, 52, 53 (assuming a trip to Antwerp Airport)
via train, Brussels airport to Antwerp: €12
via bus, Brussels airport to Antwerp: €10, one way
Bicycle rental: €3.80/€9 for day/week bicycle rental, plus €.50 for 30-60 minute use, €1 for 60-90 minute use
---
Antwerp Hostel, Hotel, & Rental Apartment Prices
There are only a few hostels in Antwerp so they can be more expensive than you'd expect (but the quality is good).
Antwerp Hostel Prices €18-€30 (bed in a shared dorm room)
You should budget about 24€/night per person for a decent hostel — although many hostels raise their prices on the weekend. Remember, these prices are for a bed in a shared dorm room. If you want a private room you should expect to pay €80-€100 total (for two people), so it's probably a better deal to rent an apartment. 
We book our hostels through Hostelworld because they have the best selection.
Antwerp Budget Hotel Prices: €80-€160
A decent budget hotel that is in the city center will cost around €90-€120/night. You can find cheaper hotels if you want to stay farther away from the center of the city or if you don't mind staying in a junky place. 
We recommend Booking.com because they have the biggest inventory of affordable hotels in Europe.
Antwerp Rental Apartment Prices: €60-€150/night
Rental apartments are a good alternative to hotels if that option sounds interesting to your travel style. You'll get a kitchen so you can save more money by cooking your own meals but hotels do offer some conveniences as well.
There are quite a few nice vacation rental apartment options available in Antwerp — you should be able to find a highly rated studio or 1-bedroom for around €90/night, but I've seen some as cheap as €60/night. If you want to rent a room in someone's place, expect to pay around €35-€70/night. Airbnb is a popular booking service but here's a list of Airbnb Alternatives if you want more options.
---
Other Travel Costs To Keep In Mind
There are a handful of pre-travel costs that you should factor into your travel budget. I've listed a few below.
International Mobile Data: Using mobile data while abroad can easily run you $10-$20/day if you're not careful but it's easy to get that down to around $3/day. Here are a few articles to help:
Shoes, Clothing, and Other Travel Accessories: Items like shoes, luggage, and other travel gear can end up adding a lot to your overall travel budget. Here are a few helpful articles to help you choose what you should pack and ways to save a little money by being smart with what you buy.
Avoiding Pickpockets and Travel Scams: Check out my guide to pickpockets in Europe and my guide to Europe travel scams to avoid getting your money, phones, and property stolen while traveling.
---
Learn More About the Costs of Visiting Europe
We've created a super in-depth guide about how much it costs to backpack Europe (including more city price guides).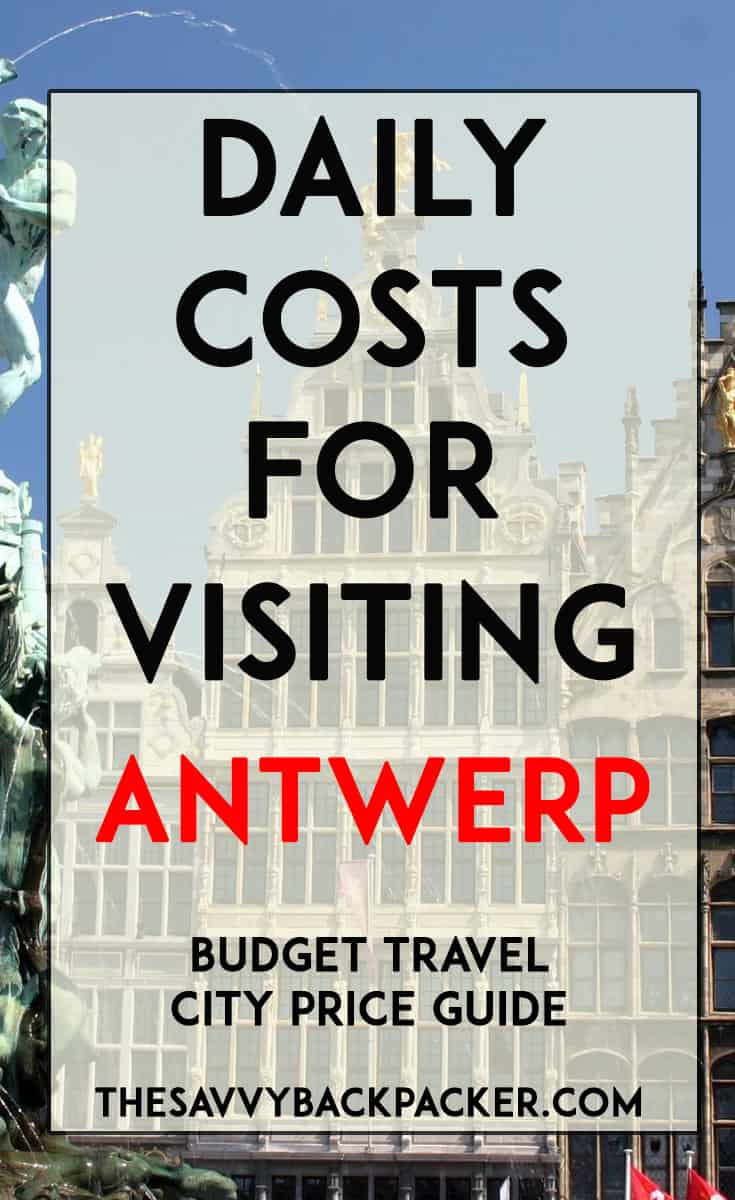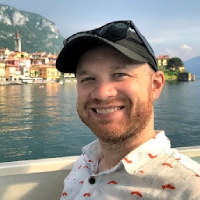 Latest posts by James Feess
(see all)
No Funny Business
The Savvy Backpacker is reader-supported. That means when you buy product/services through links on the site, I may earn an affiliate commission — it doesn't cost you anything extra and it helps support the site.
Thanks For Reading! — James
Questions? Learn more about our Strict Advertising Policy and How To Support Us.