Dubrovnik's old town is one of the most beautiful walled cities in the world so it has earned its nickname as the "Pearl of the Adriatic." It is also Croatia's most popular destination so it's more expensive than many people assume it is. Despite the costs, you can still visit the city without spending a fortune if you try. However, George Bernard Shaw once said that "those who seek paradise on Earth should come to Dubrovnik and find it" — so maybe it is worth splurging a bit.
In this Dubrovnik travel price guide, we'll outline the estimated travel expenses for food, accommodation, attractions, alcohol, and other things that you'll experience when budgeting your visit to Dubrovnik.
This article is part of our City Price Guide Series — Click here to see all our city price guides.
Average Daily Costs to Visit Dubrovnik
For budget-minded travelers, it costs around $50-$80/day to visit Dubrovnik. These prices are based on what you'll need to visit the city comfortably as a budget traveler. If you want to upgrade your accommodations then you'll want to add another $50-$100/night to your travel budget. These prices also don't include things like big nights out at the bar/pub, club entry fees, souvenir/clothing shopping, tours, random purchases, nicer food, etc. Don't forget to budget extra for those "non-essentials."
Cost of Budget Travel in Dubrovnik: 410hrk (Approx. $66)/Day
Attractions: 80hrk (one paid attraction + any free sights)
Food: 210hrk

Breakfast: 20hrk
Lunch: 60hrk
Dinner: 110hrk
Treat (dessert/beer/wine): 20hrk

Transportation: 0
Accommodation (Hostel): 200hrk
Cost of Frugal Travel in Dubrovnik: 290hrk (Approx. $45)/Day
Attractions: 50hrk (free walking tour + visit one of the free sights)
Food: 100hrk

Breakfast: €0 (free hostel breakfast)
Lunch: 30hrk (street food or takeaway shop fare)
Dinner: 60hrk (make your own meal in the hostel or grab something cheap)
Beer: 8hrk (chill out at the beach and have a cold one)

Transportation: 0 (walk)
Accommodation (Cheap Hostel): 140hrk
---
Dubrovnik Attraction and Museum Prices
Luckily, the attractions in Dubrovnik are fairly affordable, and you can always spend the day on its beautiful beaches or wandering the ancient streets.
Dubrovnik Ramparts: 150hrk ($24)
Mount Srdj Cable Car: 85hrk one-way/150hrk round-trip ($13/$24)
War Photo Limited (museum): 40hrk ($8)
Rector's Palace: 100hrk ($16)
Franciscan Monastery & Museum: 30hrk ($5)
Walking & Tours: Free-400hrk
Dubrovnik's geography lends itself to water tours: companies offer kayak and boat tours from the coast, which provide a unique perspective on the city. Sea kayaking along the Dalmatian Coast will run 400hrk ($60) for a half-day tour.
---
Dubrovnik Food Prices
Dubrovnik's cuisine is heavily influenced by Italy so you'll find seafood and pasta as culinary staples. Black rice, risotto, and pasta are common – colored by squid or cuttlefish ink – and often accompany fish. Mussels, ham, and cod round out many meals. The old town, while offering an ideal location to enjoy a meal, is an expensive place to eat, so you'll have to venture outside the old town for more affordable meal options.
Budget Breakfast Prices in Dubrovnik: Free – 40hrk
Many hostels will offer a free simple breakfast of that normally consists of cereal, bread/croissant, and maybe milk, coffee, tea, or juice (some hostels will offer more and some less). Hotel breakfasts tend to be overpriced, so skip those in most cases.
Coffee and a pastry will run 15hrk-30hrk
Budget Lunch Prices in Dubrovnik: 30-60hrk
Super budget travelers can make a super cheap lunch of bread, cheese, and fruit from any grocery store for a few euros.
Vegetarian and Indian restaurants offer a full meal for 30hrk-40hrk. Especially recommended is Nishta, a small vegetarian restaurant.
Pizza will run 40hrk-60hrk.
Kebab or a burger takeaway-away stand will run 30hrk-45hrk. (Kebab Bar Cezar and Tutto Bene are local favorites).
Consider the farmer's market on Gundelic Square to pick up cheap, fresh ingredients for lunch.
Budget Dinner Prices in Dubrovnik: 60-150hrk
Pretty much all the options from the 'Budget Lunch' section above will also apply for dinner.
Sporki makaruli, or dirty maracroni, is a Croatian traditional meal: pasta with diced beef (or veal), onion, goat cheese, and red wine. Expect a dish at a restaurant to cost 70hrk-100hrk
Zelena menestra (green stew) is a ham and bacon stew served with cabbage, kale, and potatoes.
Brodetta (fish stew) is another traditional dish. (Look for Dundo Maroje, a restaurant in old town that specializes in traditional Croatian food).
Drinks and Alcohol Prices in Dubrovnik
Expect to pay 18hrk-20hrk for a beer out.
At a grocery, beer runs 7hrk-8hrk, and a bottle of wine about 35kn.
---
Dubrovnik Transportation Prices
Dubrovnik's public transit system is serviced by buses that run city and suburban routes. One of the great things about Dubrovnik is walking through the gorgeous streets, so you may rarely travel via public transport. However, if you're staying outside of the old town, the bus service is frequent and reliable.
Single Ticket: 15hrk
24-hour card: 30hrk
Airport transit from city center via bus: 28hrk one-way on lines 11, 27, 38
---
Dubrovnik Hostel, Hotel, & Rental Apartment Prices
Dubrovnik's old town is compact so accommodation options are limited — especially in the summer. You may have to stay outside the old town to find more options — but public transportation into the old town is good so it's not a big issue. However, there are a good number of apartment rentals so you should check out that option.
Hostel Prices in Dubrovnik: 130hrk-340hrk/night ($22-$55)
You should budget about 130-340hrk/night ($20-$45) per person for a decent hostel — although many hostels raise their prices on the weekend. Remember, these prices are for a bed in a shared dorm room. If you want a private room you should expect to pay 660hrk-950hrk total (for two people).
We book our hostels through Hostelworld so check your dates to get a better ideal on prices.
Budget Hotel Prices in Dubrovnik: 400hrk-900hrk/night ($65-$120)
A decent budget hotel that is in the city center will cost around 500hrk/night ($80). You can find cheaper hotels if you want to stay farther away from the center of the city or if you don't mind staying in a junky place.
We suggest checking out Booking.com to see hotel prices for your dates since they're always changing.
Rental Apartment Prices in Dubrovnik: 445hrk-950hrk/night ($70-$150)
Rental apartments can be a good option for large groups or travelers who want a little more space (and a kitchen). On the other hand, you may also have to deal with an inconvenient check-in process and a few other issues common with rental apartments. Additionally, many rental apartments charge a cleaning fee and service fees so it adds a bit extra to the cost — especially for short stays. That's why we prefer hotels for shorter stays but longer stays are good for rental apartments. Airbnb is always popular but you can sometimes find cheaper/better options on our list of Airbnb Alternatives.
---
LEARN MORE ABOUT EUROPE TRAVEL COSTS
Check out our guide on How Much It Costs To Backpack Europe to learn more about budgeting your entire trip (including many more city price guides).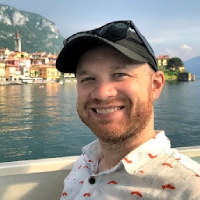 Latest posts by James Feess
(see all)
No Funny Business
The Savvy Backpacker is reader-supported. That means when you buy product/services through links on the site, I may earn an affiliate commission — it doesn't cost you anything extra and it helps support the site.
Thanks For Reading! — James
Questions? Learn more about our Strict Advertising Policy and How To Support Us.