The Paris Pass is one of the most popular sightseeing passes—but is this tourism pass a good value? In this in-depth Paris Pass Review, I've crunched the numbers and analyzed the practicalities of the pass to see if the Paris Pass is worth the price.
Luckily, as far as sightseeing passes go, the Paris Pass is actually one of the best city sightseeing passes since it covers just about every major attraction in Paris—so it ends up being a great value for a lot of users.
But you have to be strategic with how you use the pass to ensure the Paris Pass is a good value — this guide outlines how to extract the maximum value from your Paris Pass and analyzes who should buy the Paris Pass and who should skip it.
WHY BELIEVE ME?
I lived in Paris for nearly two years (and have visited multiple times), so I feel that we can give the pass a fair value assessment since I'm familiar with most of the museums, monuments, the Metro, and other attractions.

UPDATE
The Paris Pass was slightly rebranded under the 'Go City' brand and some aspects of the pass were changed in 2022, so this guide has been fully updated to reflect all the changes.
---
What Is The Paris Pass?
The Paris Pass is a tourism pass that gives you entry into more than 50 museums and attractions throughout Paris — in many cases you get to skip the long ticket lines (which can be a huge time-saver at popular attractions).
The Paris Pass is a package that is made up of two separate components:
Paris Museum Pass: This is a physical card that gives you entry into the 50+ museums in Paris (i.e Louvre, Orsay Museum, Arc de Triomphe, Versailles, etc) — it essentially covers every museum.
Paris Pass: This digital pass is more of a sightseeing pass that covers things like an Eiffel Tower guided climb, various walking tours, Seine boat cruise, Hop-On, Hop-Off bus tour, Montparnasse tour observation deck, Salvadore Dalí museum, and a handful of other experiences like wine tastings, etc.
However, the Paris Pass is no longer bundled with a public transportation pass (previous versions of the Paris Pass came with an unlimited Paris Metro/Bus pass). I actually prefer this new version since the Paris Pass is now cheaper and people who prefer walking are not forced to buy an unlimited transportation pass.
Paris Pass Price
The Paris Pass comes in four configurations (Update: They removed the 6-Day pass option)
2 Days: €124 (€62/day)
3 Days: €149 (€50/day)
4 Days: €169 (€42/day)
There are often sales (typically during the off-season) so check the Paris Pass Website for any current specials.
Each pass is for consecutive days and the first day starts on the day you activate the card. For example, if you start using your pass in the late afternoon or evening that will still count as your first day.
---
What Does The Paris Pass Cover?
The Paris Pass includes entry to all the major museums (and multiple smaller museums), the national monuments, and a few other attractions.
The Paris Pass also covers tourism-focused things like a guided Eiffel Tower climb, various walking tours, a Seine boat cruise, Hop-On, Hop-Off bus tour, Montparnasse tour observation deck, Salvadore Dalí museum, and a handful of other experiences like wine tastings, etc.
Listed below are some of the best and most popular attractions on the Paris Pass and the entry prices. You can view the full list on the Paris Pass website.
MUSEUMS
Louvre — Adult: €17.00

This massive museum is one of the world's largest, and even a short visit will take a few hours. I don't recommend visiting another museum on the same day that you visit the Louvre because it will burn you out.

UPDATE (Jan. 2020): Paris Pass users are now required to pre-book a timeslot at the Louvre.

Centre Pompidou Museum of Modern Art  — Adult: €14.00

The Pompidou is Paris' modern art museum (it is the largest in Europe). It is worth visiting if you're a fan of modern art.

Orsay Museum (Musée d'Orsay) — Adult: €14.00

Housed in a former rail station, the Orsay is my personal favorite museum in Paris and I'd recommend it to all visitors. It houses the largest collection of impressionist and post-impressionist masterpieces in the world, featuring painters such as Monet, Manet, Degas, Renoir, Cézanne, Seurat, Sisley, Gauguin, and Van Gogh.

Picasso Museum — €13.00

A newly opened museum with more than 5000 works from Picasso.

Rodin Museum (Musée Rodin) — Adult: €13.00

The Rodin Museum is a small museum near Les Invalides and the Eiffel Tower. The museum is housed in Rodin's home, but the garden that surrounds the house was my favorite as it contains many of his famous sculptures.

War Museum and Napoleon's Tomb (Musée de L'Armée at Les Invalides) — €12.00

The war museum is a national military museum of France. It is split up into two sections — ancient and modern wars. It has all the guns, cannons, swords, and other military weapons you could want. Additionally, the site also features Napoleon's Tomb, which is impressive to see.

Dali Museum (L'Espace Dali) — Adult: €13.00

This small museum is tucked away in the amazing neighborhood of Montmartre.
MONUMENTS AND HISTORIC BUILDINGS
Arc de Triomphe — Adult: €13.00

Climb to the top of the Arc de Triomphe for a great view of the city.

Panthéon — Adult: €9.00

Originally built as a church, it is now where many of France's most celebrated citizens are buried.

Sainte-Chapelle — Adult: €10.00

This church has the most beautiful and impressive stained-glass windows in Paris.

Palace of Versailles — Adult: €18

This massive palace shouldn't be missed — the grandeur and opulence are amazing (and overwhelming). Visiting Versailles will take up most of your day, so don't plan on doing anything else major that day.

Château de Fontainebleau — Adult: €12.00

The Château de Fontainebleau is basically a less crowded version of Versailles. This trip will also take a full day.
OTHER SITES & ACTIVITIES
One-Day Hop-on Hop-off Bus Tour — €39.00-€42.00

The hop-on-hop-off bus tour is a popular choice among many tourists. It is a bit of an expensive way to travel the city, but its circuit does hit all the major sights of Paris. It is a pleasant and convenient method of getting an overview of the city — especially if the weather is nice. Plus, Paris is a beautiful city, and the bus is a nice way to see the architecture and get an idea of the city's energy.

Eiffel Tower Guided Climb — €39.00

This is a guided tour to walk (674 stairs) to the second floor of the Eiffel Tower. This is a nice option assuming you don't mind walking up and you might have to pay extra to take the elevator to the very top of the tower.

NOTE: If you don't want the guided tour, a normal ticket to walk up to the second floor is €10.50 or a ticket to the very top via the elevator is €26.

Montparnasse Tower — Adult: €16.00

Want the best view of Paris? Well, check out the Montparnasse Tower (which is the only skyscraper in Paris). It offers amazing 360-degree views of the city and it is largely void of hoards of tourists. I enjoyed doing this.

One Hour Seine River Cruise — €17.00

This no-frills boat tour of the Seine might be touristy, but we really enjoyed it. We wouldn't waste your time on it during the day, but it is a very enjoyable experience at night when all the buildings are lit up — plus it's a relaxing way to end a busy day.

Various Walking Tours — €30/each

The Paris Pass covers multiple different walking tours, including:

Montmartre & Sacré Coeur Walking Tour
Hidden Gems in Le Marais
Walking Tour Along the Seine
Scandals & Love Affairs at Pere Lachaise Walking Tour
---
How To Calculate The Value Of the Paris Pass
To calculate the value of the pass, it is best to create a sample itinerary and then crunch the numbers. I've outlined the basic process I use below:
Step One: Study The Pass & Crunch the Numbers
The best way to start is by comparing the daily cost of each pass to the amount it would cost to do all activities without the pass.
2 Days: €109 (€55/day)
3 Days: €149 (€50/day)
4 Days: €169 (€42/day)
Now you have a rough idea of how many things you'll need to do each day so the Paris Pass is a better deal than buying tickets separately.
For example, the Four Day Paris Pass costs a total of €169 — which averages around €42 per day.
So simply look through the Paris Pass Website and jot down which activities you want to do and how much each costs if you were to buy tickets individually.
Not sure what activities on the Pass Pass are worth visiting? I cover my top picks and write out a sample itinerary later in this guide since I know all this can be overwhelming.
I'll cover strategies on how to get the most out of the Paris Pass but I recommend against cramming your schedule full of museums just to get your "money's worth." This leads to museum burnout. Personally, I rarely visit more than two a day but Louvre and Versailles can easily take up a full day.
And don't forget that half the beauty of Paris comes from strolling the streets, admiring the architecture, and relaxing in the parks and gardens—all of which are free.
I also look at how many of the extra non-museum attractions—like the hop-on-hop-off bus, river cruise, Montparnasse Tower, the various walking tours— look interesting since these can give you a nice break from museums. By the way, all these things are solid so I wouldn't consider them "tourist traps" even though they're geared towards tourists.
Step Three: Consider The Non-Monetary Benefits
The Paris Pass also gives you a few benefits beyond saving money that you might want to consider.
First, the pass lets you skip many of the lines so that alone can save you a lot of precious time — especially at popular attractions during the busy season. I know I'd rather not wait in line for an hour or two every day.
Second, the pass lets you choose how much time you spend at an attraction without feeling like you're not "getting your money's worth." For example, if you're just interested in a few paintings at a museum you can pop in for a short visit and then leave to go visit another museum. Or if you're simply not feeling a museum, you can leave and not feel like you need to spend a few hours there because you paid full price to visit.
Third, the Paris Pass includes a lot of activities that you might not normally consider so it's a good way to have an unexpected experience you otherwise wouldn't.
Forth, ok, this is a bit of a weird one but another traveler told me how the Paris Pass was great for finding a clean bathroom because there are so many museums — all of which will have nice bathrooms. So they'd just pop into a random nearby museum. Is this a huge selling point? Not really, but it's can come in handy.
---
Crunching Numbers With Example Four-Day Itinerary
Let's crunch some numbers and run through a sample itinerary to see if the Paris Pass is worth the price. I've based this example on the four-day Paris Pass—which is €169 or €42/day.
Note: I tried creating realistic itineraries by grouping attractions by proximity and I tried to not overload days with multiple museums or too many activities. For example, I tried to mix museums with monuments and I mixed the relaxing things like bus tours and river cruises with more taxing activities like the Louvre and Versailles.

I also tried to focus on the best activities that the Paris Pass offers so I left out the "fluff" that the Paris Pass throws in to inflate the value of the pass.
DAY ONE
Louvre: €17
Paris Big Bus Tour: €39 (you could substitute a walking tour if you don't like bus tours.)
Salvador Dalí Exhibition: €13
DAY TWO
Sainte Chapelle: €10
Muse d'Orsay: €14
Orangerie Museum: €9
Montparnasse Tower: €18
DAY THREE
Versailles: €18 (you can substitute The National Museum of the Middle Ages, the Army Museum, or one of the neighborhood walking tours if you don't want to spend the day at Versailles).
Rodin Museum & Gardens: €13
Night Boat River Cruise: €17
DAY FOUR
Pompidou Museum: €14
Arc de Triomphe: €12
Picasso Museum: €14
As you can see, it's fairly easy to reasonably get more than €42/day worth of value from the Paris Pass.
In this specific example, you'd be saving around €60 (which is about a 33% discount).
---
Strategies For Maximizing The Value Of The Paris Pass
How you utilize the Pass Pass has a major impact on its value so a few simple things can affect whether the Paris Pass will end up saving you money or costing you extra.
Check Opening Hours
Most museums are closed at least one day a week—usually Mondays or Tuesdays. Some museums also close fairly early around 4-5 pm so this is important to factor in while scheduling your visit.
Additionally, some museums are open late one night each week so that's a great way to get more museum time in (plus the crowds tend to be much smaller during these times).
Check Reservation Requirements
Thanks to a combination of over-tourism and COVID restrictions, a few major museums and attractions are limiting capacity and starting to require visitors to make reservations — even if you have the Paris Pass. This is especially an issue during the busy season so there is a chance you might not get a spot.
The reservations are free but you'll still need to make them online so you may need to do this a day or two in advance. Here are the main attractions requiring a reservation (but double-check their websites as things could change):
Louvre
Palace of Versailles
Sainte Chapelle
Orangerie Museum
The Three-Day Paris Pass Comes With A Two-Day Museum Pass
The Three-Day version of the Paris Pass only comes with a Two-Day Museum Pass—which is a bit of a bummer because this makes you squeeze in your museum days into just two days.
Free Museum Days (First Sunday Of The Month)
Nearly all museums and monuments in Paris are free on the first Sunday of the month. If you can avoid it, try not to have that day be one of the days you use your pass since it would have been free anyway.
Additionally, the free museum days tend to be crazy busy so that impacts your visit.
Bundle Your Activities Wisely
The best way to get the most out of your Paris Pass is to schedule out each day in a wise manner.
First, separate out daytime activities and nighttime activities. For example, most museums and monuments are roughly open 10 am-5 pm but a few have later opening hours so save those attractions with later hours for the evening.
Second, I highly recommend trying to cluster your sightseeing geographically so you don't have to crisscross the city multiple times.
Third, a few of the activities on the Paris Pass are a bit outside the city so you'll want to take travel time into consideration. Versailles, for example, is about a 50-minute train ride from the center of Paris so you'll want to get an early start if you plan on doing other activities in Paris that day.
Don't Waste the First Day
The day you use your pass counts as a full day — no matter when you activate it. For example, if you use your pass for the first time at 8 pm, it will count as a full day.
Do Things You Actually Want To Do
The Paris Pass is full of things that you may not want to do — like the Grévin Paris Wax Museum, FlyView Paris Virtual Reality Experience, or the Parc Astérix amusement park (these are all more geared towards children).
So actually study the pass to make sure it covers things you want to do.
---
Who Should Consider Buying The Paris Pass?
To help make things a bit easier, here are a few types of travelers who should strongly consider buying the Paris Pass because I think they'll get a lot of value from it.
People Who Want to See a Lot in a Few Days
If you're in Paris for only a few days and you want to see as much as possible, I think you'd get a lot of value from the Paris Pass. As mentioned before, the hours you save by skipping some lines is a nice luxury — especially in the summer.
Travelers Who Want To Do Non-Museum Activities
It's the non-museum activities that give the most value to the Paris Pass. Here are what I think are the best non-museum activities on the Paris Pass:
Hop-On-Hop-Off Bus: A nice way to get a good overview of the city.
Montparnasse Tower Observation Deck (this is a good evening/night activity — especially in the summer when it doesn't get dark until around 9:45)
Seine River Cruise: A nice evening activity.
Dali Paris: This isn't on the Paris Museum Pass
Various Walking Tours: I'm always a fan of walking tours.
Travelers with Children (17 and Under)
It is no surprise that waiting in line for an hour with kids is a nightmare so the Paris Pass will help in many cases. Obviously, very young children might not have the energy to do all the attractions.
While we didn't cover it in this guide, the Paris Pass also includes other kid-friendly things like the Aquarium and Wax Museum — which both costs €20+.
Travelers Who Want to See Paris at Their Own Pace
If you're not too worried about the price, the Paris Pass is a nice option just for the fact that you can hop in and out of museums and attractions as you like and you don't have to wait in line. Additionally, you can also leave a museum and not feel guilty that you're not "getting your money's worth."
Convenience/Skipping The Lines
If you simply don't want to worry about arranging transportation or museum tickets, the Paris Pass is a nice option. You just have to get your pass delivered to your home and you're all ready to go once you arrive. Also, being able to skip the lines is going to be a huge time saver — especially in the summer.
---
Who Should Consider Skipping The Paris Pass?
But the Paris Pass isn't for everyone so many travelers will find that it doesn't match up with their travel style. Below are a few cases where you might be better off skipping the pass.
Budget Travelers Who Are Only Visiting a Few Museums
If you're the kind of traveler that only wants to see one or two things a day then I'd recommend skipping the pass.
You Don't Care About the Non-Museum Activities
If you're not interested in extra activities like bus tours, river cruises, etc., then you'll most likely be better off skipping the pass. It's theoretically possible to get your money's worth by visiting only museums but you'll need to visit three museums a day and that quickly becomes overwhelming.
Travelers Who Don't Want To Plan
The Paris Pass gives users the most value when it's used strategically — which takes a bit of pre-planning. If you're the kind of traveler who doesn't like planning then there is a good chance you might enjoy seeing Paris without having to stay within the confines of the pass.
Europeans Under 26 & Students At European Universities
A large amount of 26-year-old residents of the European Economic Area (EU, Norway, Iceland, and Liechtenstein) get free or drastically reduced entry to a majority of the museums in Paris.
Furthermore, if you have a European student ID you'll often also get free/reduced tickets.
---
Where To Buy The Paris Pass
The Paris Pass can be purchased online via the Paris Pass Website. You can print your pass at home or show your pass digitally via your phone.
You'll also need to pick up the physical Paris Museum Pass in Paris at:
Big Bus Information Center (Open daily from 10 AM to 5 PM)
11 Avenue de l'Opéra
75009 Paris
There is no physical pass for postal delivery.
Interested in buying the Paris Pass?  If you click this link I'll get a small commission for the sale—it doesn't cost you anything extra and it helps keep this website running.
---
More Paris Travel Tips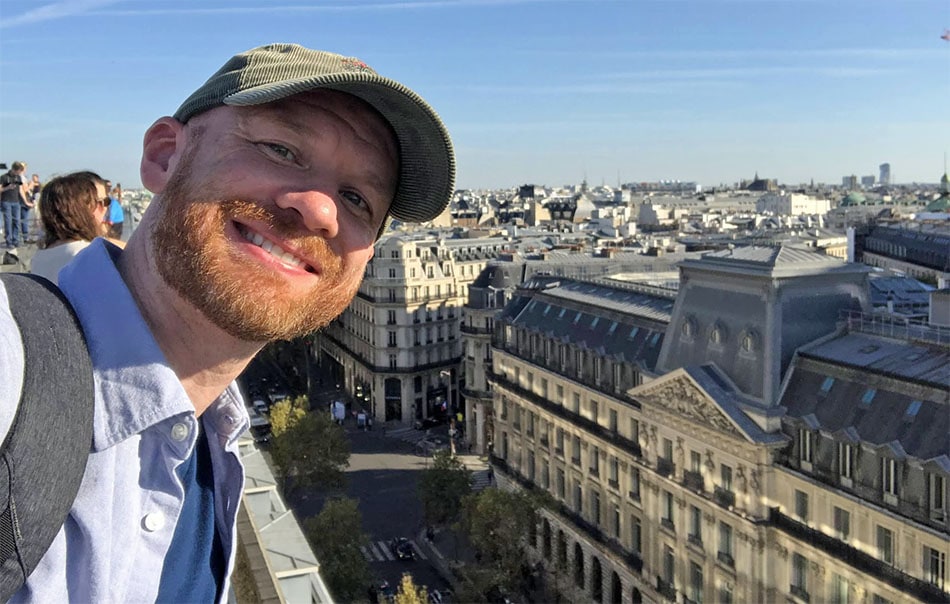 Learn more about Paris by reading our Paris Travel Guide — we cover everything from the Best Budget Restaurants in Paris and The Best Things To Do in Paris to Where To Stay In Paris and The Best Hostels in Paris.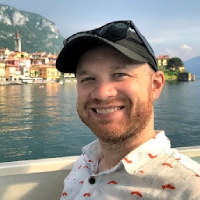 Latest posts by James Feess
(see all)
No Funny Business
The Savvy Backpacker is reader-supported. That means when you buy product/services through links on the site, I may earn an affiliate commission — it doesn't cost you anything extra and it helps support the site.
Thanks For Reading! — James
Questions? Learn more about our Strict Advertising Policy and How To Support Us.