Berlin is packed with multiple world-class museums and other attractions, so a lot of visitors look at getting the Berlin Pass as a way to save some money. So we wanted to do an in-depth Berlin Pass Review to see if this city pass was worth the money.
UPDATE (March 2020): The Berlin Pass is now called the Berlin: Go City Pass. The pass is very similar but there are a few tweaks. It's still owned by the same company but the branding is different. Check out the new Berlin Pass on the Go City Website to get all the details. Read my Go Berlin City Pass Review here.
Berlin Pass Variations
They recently updated the Berlin Pass so now it only comes in a three-day version. You also have the option to add public transportation to your pass.
Three-Day Berlin Pass Without Public Transportation
3-Day Adult Berlin Pass: €124
3-Day Child Berlin Pass: €92
Three-Day Berlin Pass With Public Transportation
3-Day Adult Berlin Pass: €148
3-Day Child Berlin Pass: €108
---
SUPER-QUICK BERLIN PASS REVIEW
Here is a brief overview of the pass's value (we'll go into more detail later).
The Berlin Pass covers most of Berlin's top sights and museums, a large number of tours (bike tour, walking tour, bus tour, etc), and a number of other tourist attractions.
The Berlin Pass can be a good deal if:
You want to see a lot in a few days. You'll need to do about 2-3 things from the pass each day.
You're interested in the pass's many other offerings besides museums (bike tour, walking tour, boat tour, various other attractions, etc.)
You're traveling with kids because the pass has many kid-friendly options (which are expensive).
You want to skip most of the lines.
The Berlin Pass probably isn't a good deal if:
You're only really interested in museums and not multiple tours or other activities.
You want to spread your sightseeing over multiple days.
You don't want to jam-pack your schedule with activities.
You want to see multiple sights that are not on the pass.
You're on a budget and will only do one or two attractions each day.
---
IN-DEPTH BERLIN PASS REVIEW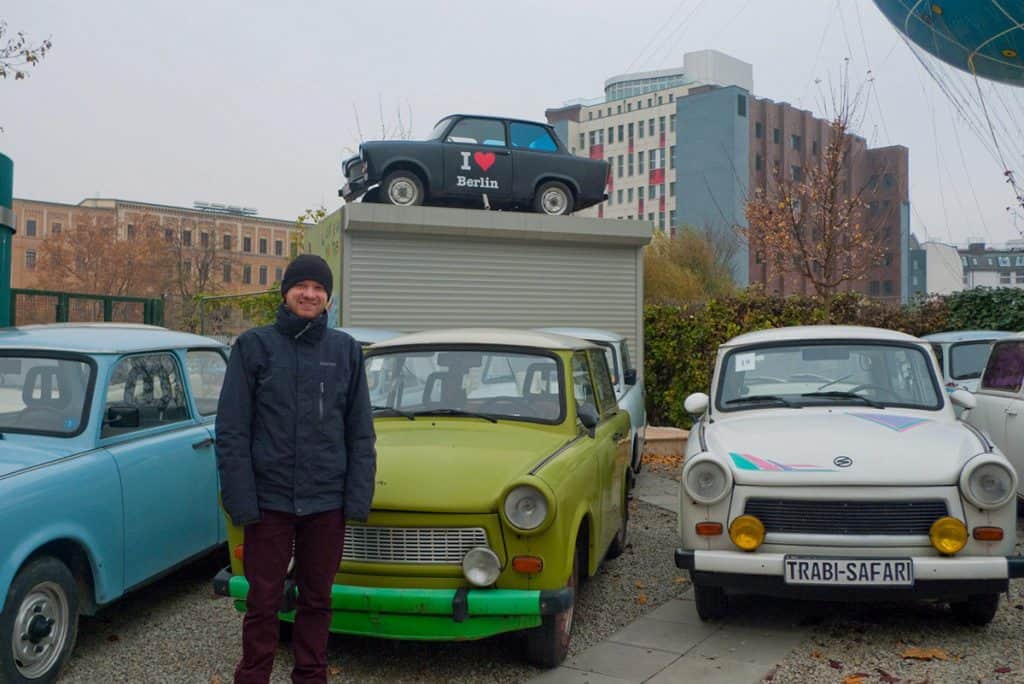 Here we go! Let's get down to the brass tacks about the Berlin Pass.
Museums and Sights
Like most city passes, the Berlin Pass offers entry to most of all Berlin's most popular museums — there are a few that aren't on the pass but the major sights are there.
PERGAMON MUSEUM: €19

Berlin's most popular museum featuring the Pergamon Altar and Ishtar Gate. Note: Pergamon Altar is closed for renovation until 2019.

BODE MUSEUM: €12

Know for European sculpture a large collection of Byzantine art.

EGYPTIAN MUSEUM BERLIN: €12

Features sculptures of Pharaohs, decorated coffins, and the famous bust of Nefertiti.

CHECKPOINT CHARLIE MUSEUM: €14.50

Details the history of the Berlin Wall and the various ways people tried to escape the wall.

ALTES MUSEUM: €10

Art and sculptures from ancient Greek and Roman times.

SCHARF-GERSTENBERG COLLECTION: €12

Paintings and sculptures from the surrealist period.

BAUHAUS ARCHIVE: €10

The history and work of Bauhaus — Germany's most important school of architecture.

See The Other Museums Listed On The Berlin Pass
Tours
It also offers multiple different tours. They're all solid tours. However, most people will probably only go on a two, maybe three tours — especially in the span of two or three days.
One-Day Hop-On-Hop-Off Bus Tour: €19.

A good way to get a quick view of the city.

Fat Tire Bike Tour: €24.
Insider Walking Tour: €15.

Another great tour. Insider Walking Tours offer multiple themed tours — WWII and Hitler, Cold War Berlin, Famous Berlin Walk, Berlin Today, etc.

River Cruise: €12.

See Berlin from the water. This is a great nighttime activity.

Segway Tour: €67.
Other "Touristy" Attractions
This is where the Berlin Pass either becomes worth the money or it loses its value. That's because these attractions are fairly expensive but they're also ultra touristy and are geared toward kids — like LEGO Land, Madame Tussauds Wax Museum, Berlin Dungeon, etc.
If a few of these attractions are on your list then the Berlin Pass quickly becomes worth the money.
MADAME TUSSAUDS BERLIN: €24.
BERLIN DUNGEON: €21.
AQUADOM & SEA LIFE BERLIN: €18
LEGOLAND: €18
OLYMPIASTADION BERLIN: €7
Travel Card
Berlin is a very spread-out city and there isn't really a "city center" — so you're sure to use Berlin's public transportation system.
The nice thing about the Berlin Pass is the fact that the travel card is optional. Many passes lump this into the pass so you're often forced to pay for transport you might not use.
The travel card with the three-day pass is an extra €24. A normal unlimited day pass is €7. For most single rides, you'll pay €2.80 or €1.70 for rides three stops or less. So, basically, if you use public transport more than two times a day then it's worth buying the pass option that includes public transportation.
PRICE BREAKDOWN — DOING THE MATH
So is the Berlin Pass worth the price? We've done some math on a common three-day itinerary to assess the pass's value.
The price for a 3-Day Adult Berlin Pass is €124 so that averages about €42/day. So our goal is to get more than €42 of value out of the pass for each day.
Note One: At this point, I'm not going to include any of the "other" attractions (MADAME TUSSAUDS, LEGOLAND, etc.) since it's not something we think the average budget traveler would do anyway. However, your travel style might be different than our style so be sure to take that into consideration.
Note Two: Berlin has a few free museums/sights (Reichstag Dome, East Side Gallery, Holocaust Memorial, Brandenburg Gate, etc.) and a few other great paid museums (DDR Museum, etc) that aren't included in the pass. Therefore, don't forget about these other sights when planning how many things you'll do each day — personally, we don't like visiting more than two museums in a day.
Day One:

PERGAMON MUSEUM (€19) + Fat Tire Bike Tour (€28) = €47

Day Two:

NEUES MUSEUM (€12) + CHECKPOINT CHARLIE MUSEUM (€14.50) + EGYPTIAN MUSEUM (€12) = €38.5

Day Three:

BODE MUSEUM (€12) + BAUHAUS ARCHIVE (€10) + River Cruise (€15) = €37
So, this scenario, the total costs of all these is about the same as buying tickets separately.
But let's looks at a few other most common travel scenarios:
Scenario One — Low Budget: If you were to book all these museum tickets separately and paid for single tickets on public transportation and only took a walking tour then you would spend around €80-€100.
Scenario Two — Normal Traveler: If you were to visit one museum a day (possibly two museums one of the days), booked two tours (river cruise and bike tour), and used unlimited public transport then you would spend around €100-€115.
Scenario Three — Do-It-All: If you were to visit two museums a day, do one tour a day, and use unlimited public transportation then you would spend around €175-€185.
Remember, the Berlin Pass (Three-Day + Unlimited Public Transportation) is €148. So, in most instances, you'll need to do multiple activities to make this pass worth the price.
---
Final Thoughts
The Berlin Pass ends up being a good deal if you really want to pack in the sights — and especially if you want to visit the Berlin Dungeon and Madame Tussauds. Basically, you need to do two museums/attractions a day and one tour each day to make the Berlin Pass a good deal.
Interested in buying the Berlin Pass? If you click this link to visit the Official Berlin: Go City Pass Website and we'll get a small commission for the sale — don't worry, it doesn't cost you anything extra and it helps keep this website running. Thanks!!!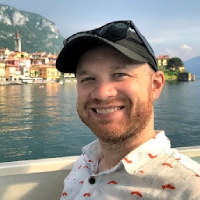 Latest posts by James Feess
(see all)
No Funny Business
The Savvy Backpacker is reader-supported. That means when you buy product/services through links on the site, I may earn an affiliate commission — it doesn't cost you anything extra and it helps support the site.
Thanks For Reading! — James
Questions? Learn more about our Strict Advertising Policy and How To Support Us.