Over the past few years, I've become a huge fan of taking food tours in all the new cities I visit. I find it's a wonderful way to both learn about a culture through its food and it gives me an idea of what types of food I should seek out for the duration of my trip. And, as a solo traveler, it's also a fun way to interact with other travelers.
One of my favorite food tour companies is Devour Tours—they specialize in visiting small, local favorite bars/restaurants that are often family-owned. I've taken their tours in Seville and Madrid so Devour was an easy choice when I recently visited Rome. Keep reading my Devour Rome Food Tour Review to help you decide if this is something you'd want to do during your travels to Rome.
---
Devour Rome Food Tour Options
As of this writing, Devour offers a few different food tours and cooking classes in Rome:
Testaccio Rome: Food & Market Tour
Trastevere Rome: Gourmet Food & Wine Tour
Rome Street Food Tour & Pizza Making
Pasta-Making Class: Cook, Dine & Drink Wine With A Local Chef
I chose the Trastevere Rome: Gourmet Food & Wine Tour because this tour included a few different stops for wine and small bites but ended with a full meal of pasta. The Trastevere is also a super fun neighborhood in Rome that many tourists don't visit so that was a nice bonus.
---
My Experience On The Trastevere Rome: Gourmet Food & Wine Tour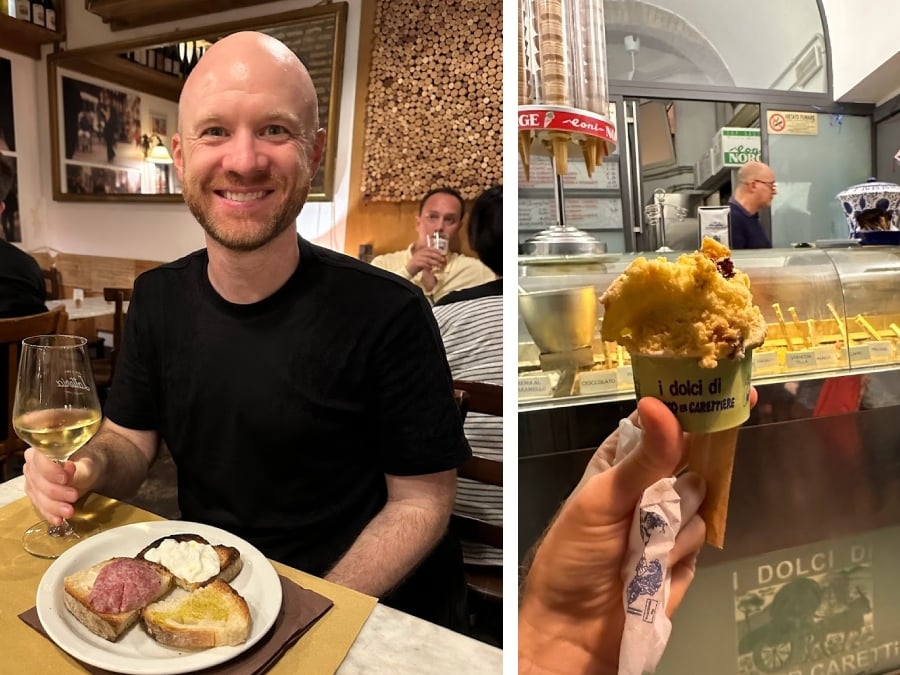 Alright, let's take a deep dive into my Devour Trastevere Gourmet Food & Wine Tour.
The Neighborhood: Trastevere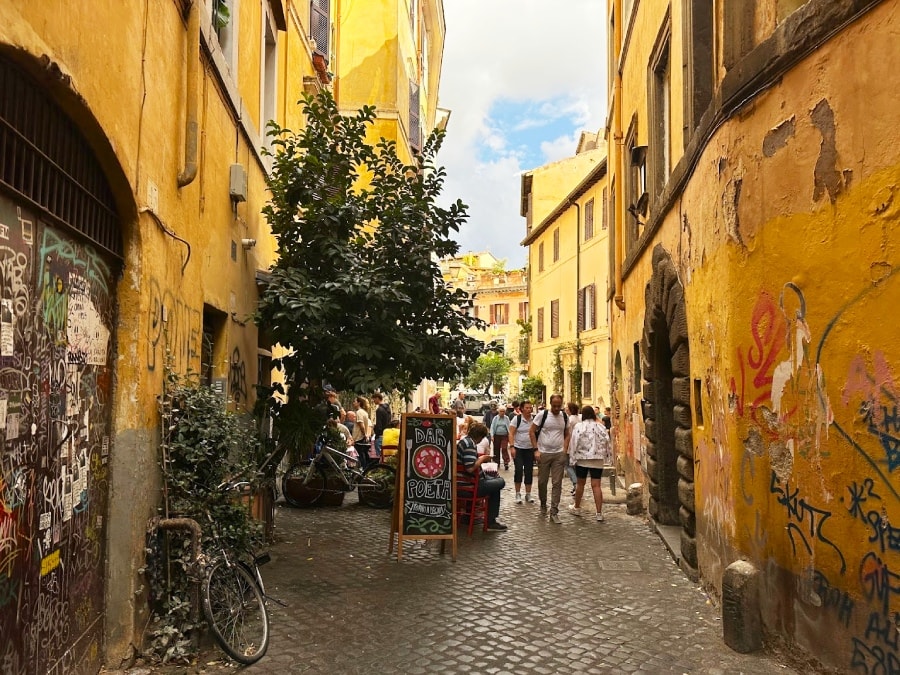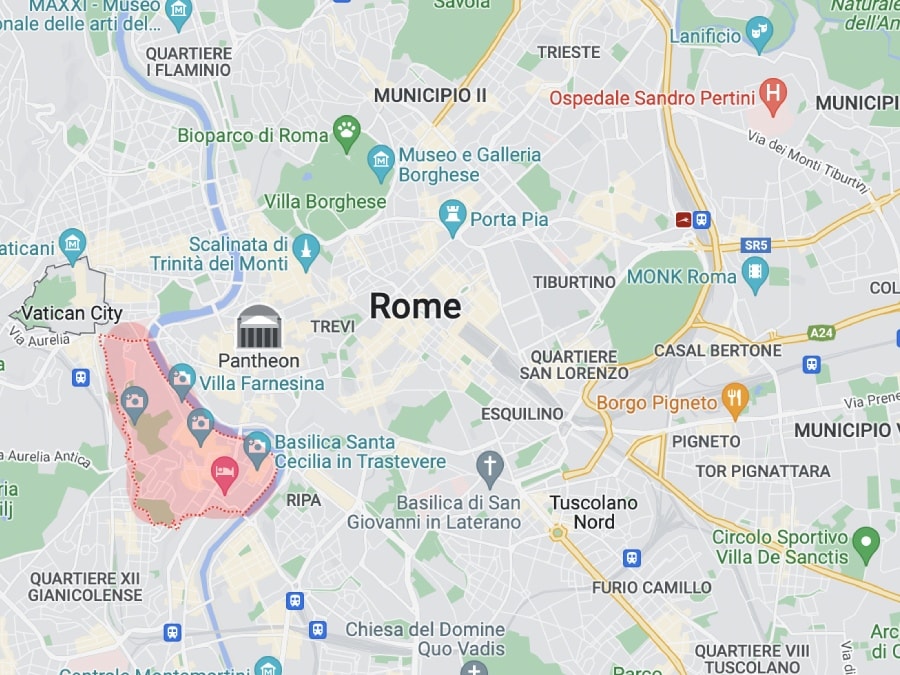 The Trastevere is a centuries-old, working-class bohemian neighborhood that is now famous for its lively streets, great bars, and excellent restaurants. It's also my favorite area to stay in when I visit Rome since it feels fairly "neighborhoody" (at least when compared to the very center of Rome).
Devour Tour Meeting and Introduction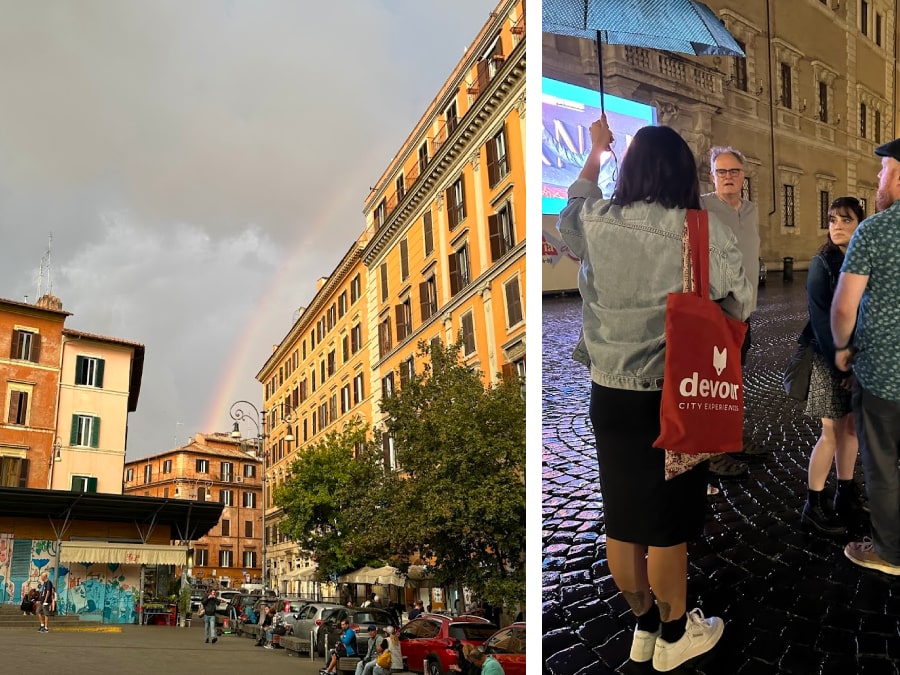 My Devour Tour started at 6:00 pm at the square Piazza di San Cosimato in the Trastevere neighborhood. This square has a small farmer's market during the day and it's a popular meeting spot for neighborhood locals.
I arrived about 10 minutes early to meet our local guide Fernanda and chat with the other guests as everyone arrived. One thing I appreciate about Devour is the small group size—I believe they limit their groups to 10 guests.
Our guide was amazing. She was super friendly, passionate about food, and shared tons of information about Rome's food culture. She also shared many of her favorite places to eat throughout the city.
This is a food walking tour so we ended up walking to a handful of different establishments scattered throughout the Trastevere neighborhood. It started raining during my tour so we didn't spend much time outside but I imagine the walk is a little more leisurely during non-rainy days.
First Stop: Sparkling Wine and Small Bites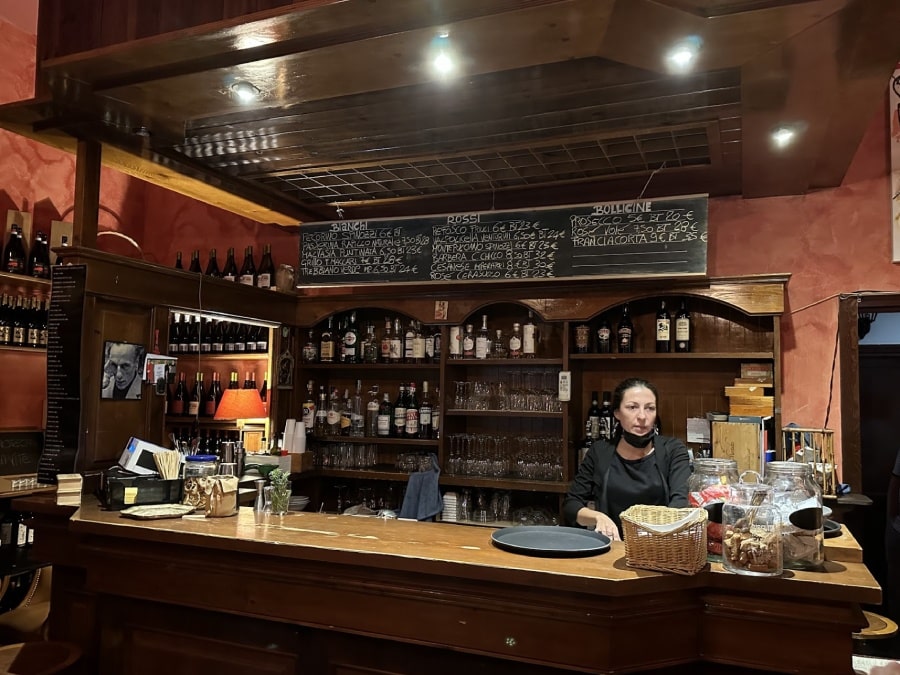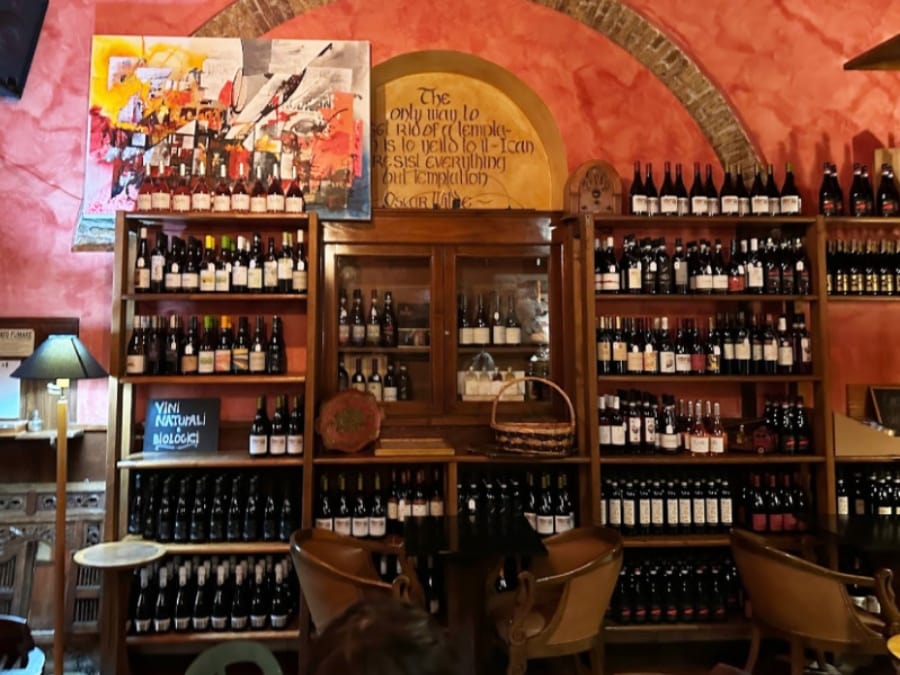 Our first stop was a cozy, non-touristy wine bar right off the Piazza di San Cosimato called Enoteca La vite Roma Trastevere. The bar's atmosphere was super welcoming and there were already a few locals enjoying an after-work drink. The bar was fairly quiet when we arrived around 6:20 pm but it was filling up once we left about 30 minutes later.
They have a small but curated wine list with some really nice wines—including many natural wines. I can see this being a great spot to grab a drink before heading off to dinner.
After we all sat down, the bar's friendly owner served us some nice Italian sparkling wine and some small bites. While we ate, our guide and the bar's owner (who is the daughter of the original owner) told us a little about the background of the wine and regional snacks.
Second Stop: Drinks at Bar San Calisto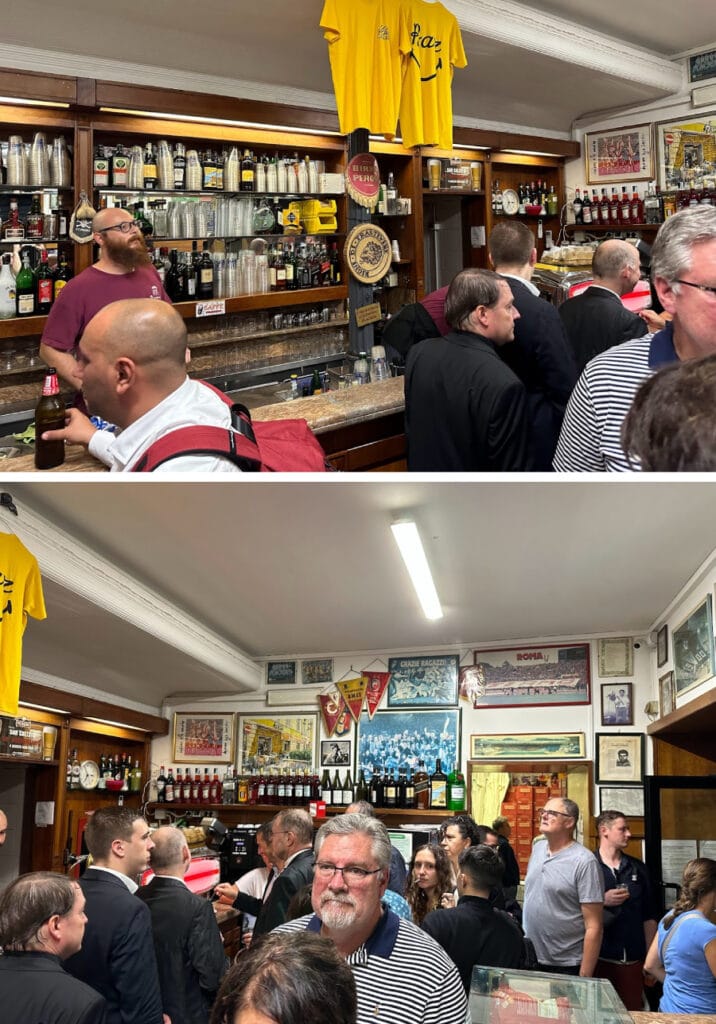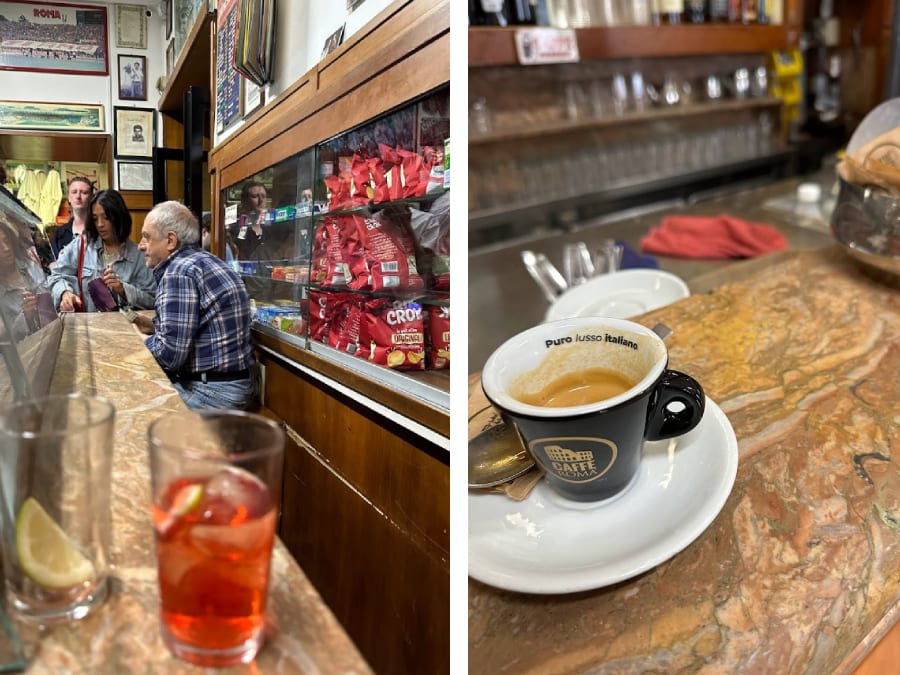 Next, we walked about 10 minutes to Bar San Calisto for a quick drink.
I actually visited this place a few days prior to my Devour food tour because I just happened to come across this great old-school spot when I was looking for coffee one morning (coffee report: there's a reason this is a local favorite).
This place is legit. It's obviously a local favorite as it's always full of Italians—it's been a staple of the neighborhood since the 1960s. In fact, I don't think they've updated a single thing about the bar since it opened so it's like a time capsule. I think the old dude at the register must have been there forever as well.
When the weather is nice, you'll find the outside tables full of people enjoying their coffees during the morning/day and then sipping on their beers or mixed drinks during the evening. Don't be surprised in a musician sets up shop and starts playing for a few hours.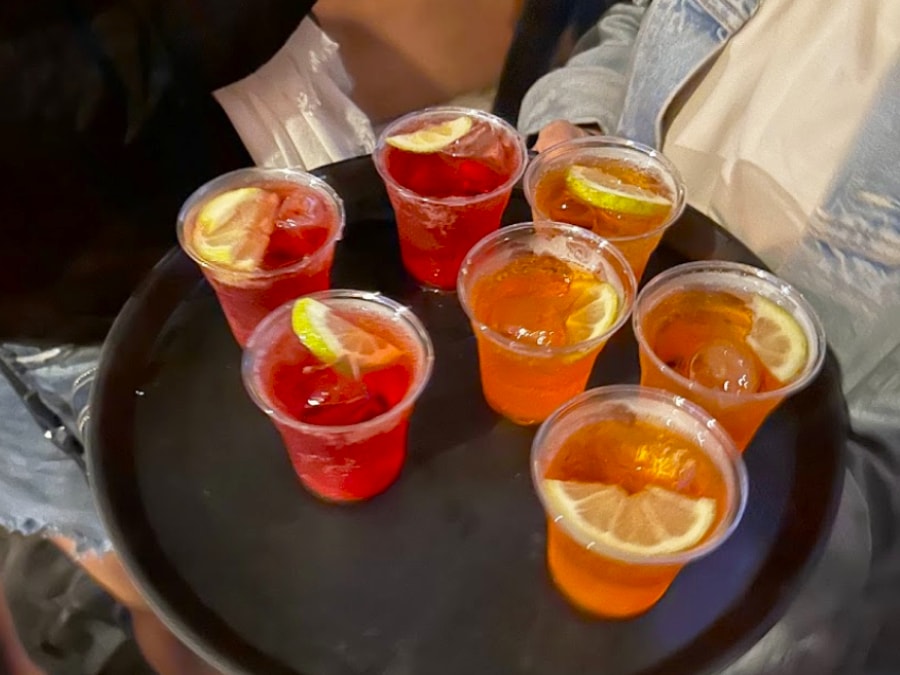 At Bar San Calisto we could try either an Aperol Spritz or a Campari Spritz. I've had an Aperol Spritz multiple times but I've never tried a Campari Spritz so that was an easy choice (and it was the right choice). The bar was busy since it was raining so we got our drinks to go and we all stood under a covered archway.
Third Stop: Natural Wines And Bruschetta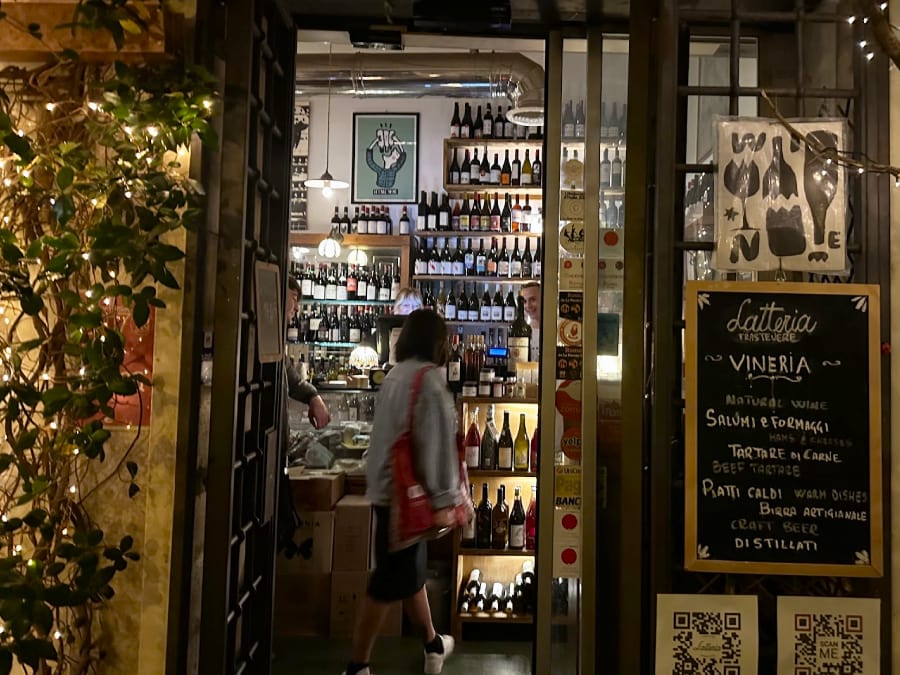 After enjoying the (strong) Campari Spritz at Bar San Calisto, we walked for about 10 minutes until we reached a nice little wine bar called Latteria Trastevere.
Latteria Trastevere specializes in natural wines produced by small Italian wineries. Their food also comes from small farms so it's a great place to try local cheese and cured meats.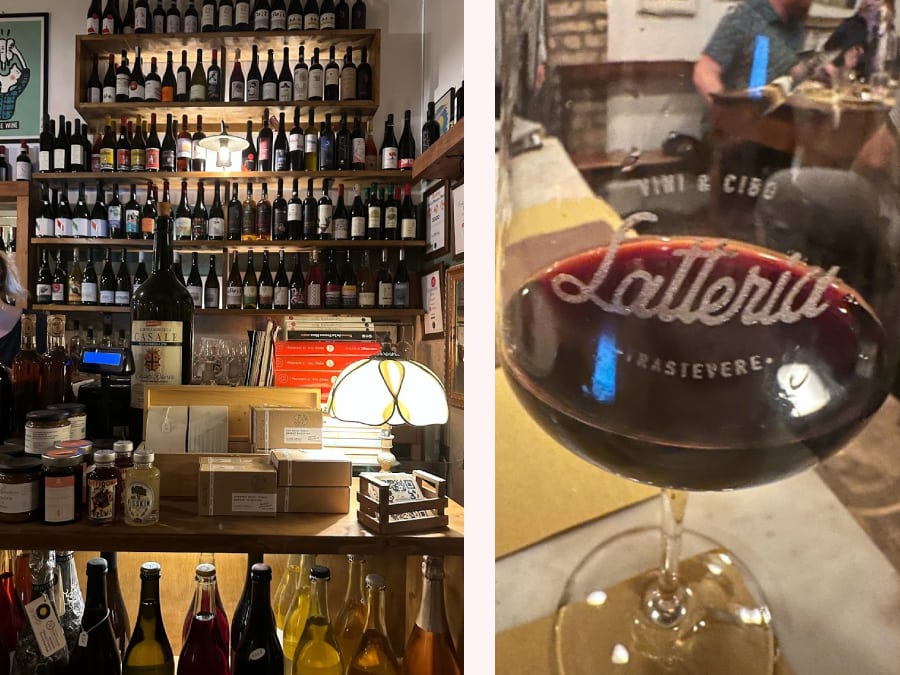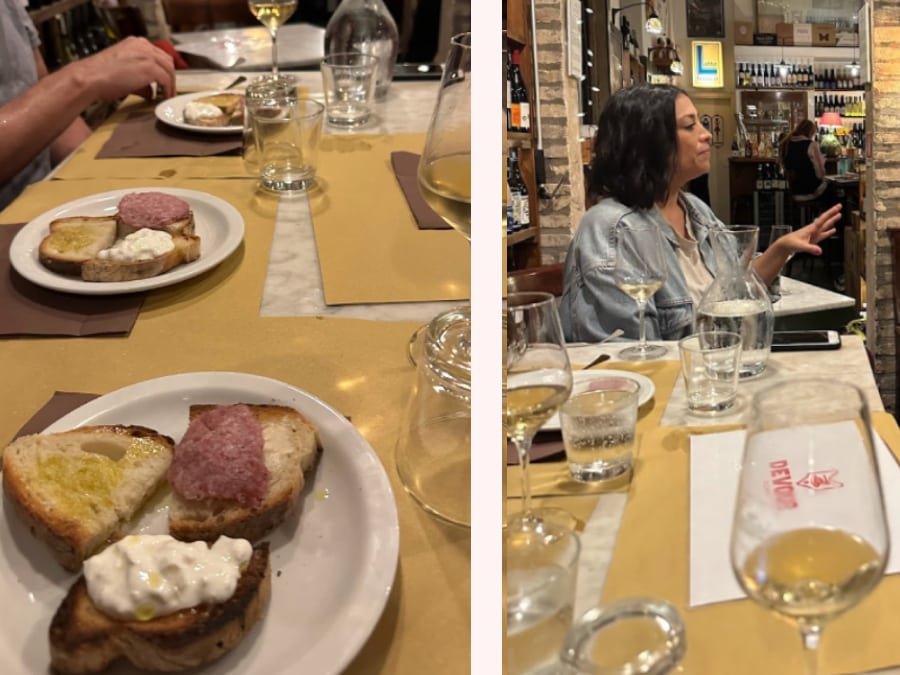 We were given a glass of natural red wine and white wine at Latteria Trastevere but I didn't get the actual names of the wines. Both wines came from small local producers so it was unlikely I'd be able to find the wines at home anyway (and I had zero room in my luggage to bring a bottle home).
We were also given some delicious bruschetta— one topped with creamy burrata and another with smoky capicola. Both were excellent and I could have eaten more (but luckily I didn't because we had a ton of delicious pasta at our next stop).
Fourth Stop: Pasta, Pasta, Pasta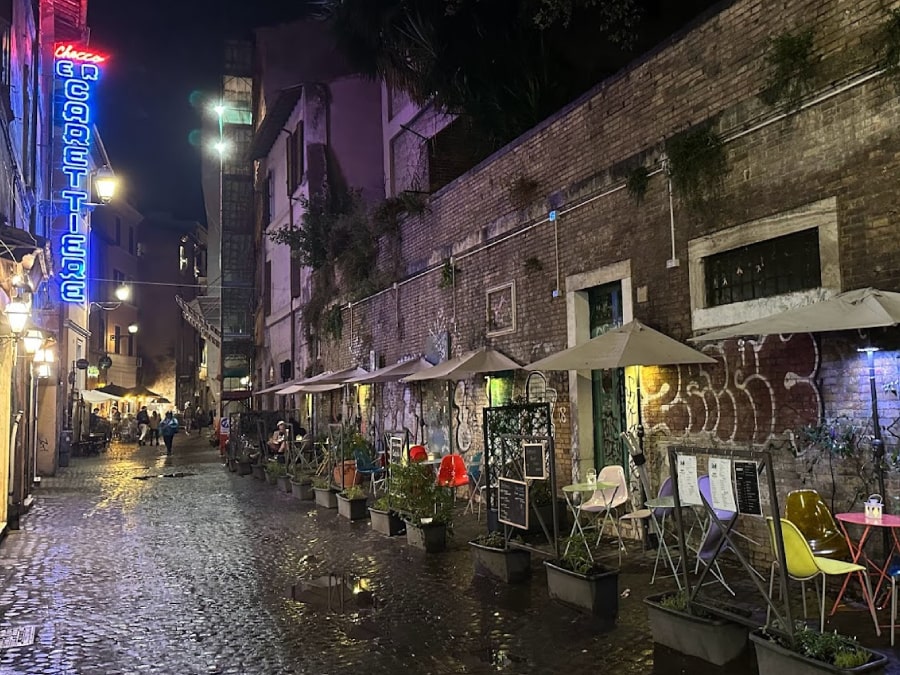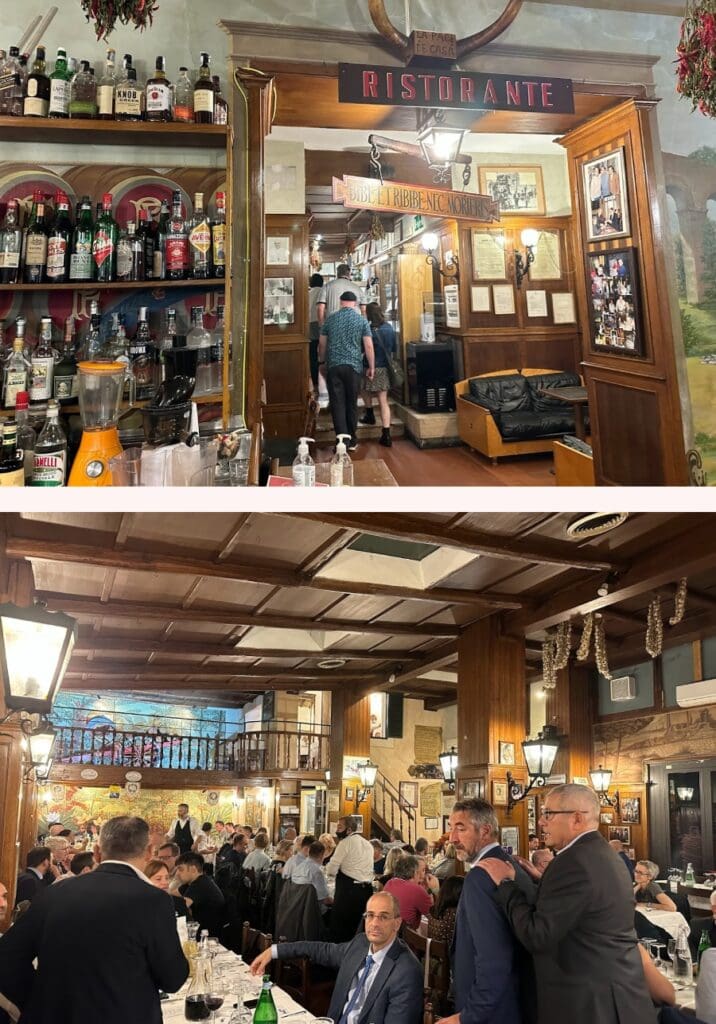 The next stop was the highlight of the evening—Checco Er Carettiere. In fact, my local chef friend also recommended Checco Er Carettiere as one of the best restaurants in the neighborhood.
This traditional Roman restaurant has been a staple of the Trastevere since the 1930s and the same family still runs it. And it's easy to see why this place is still around because the food and atmosphere were excellent (in fact, I went back and ate there a few days later).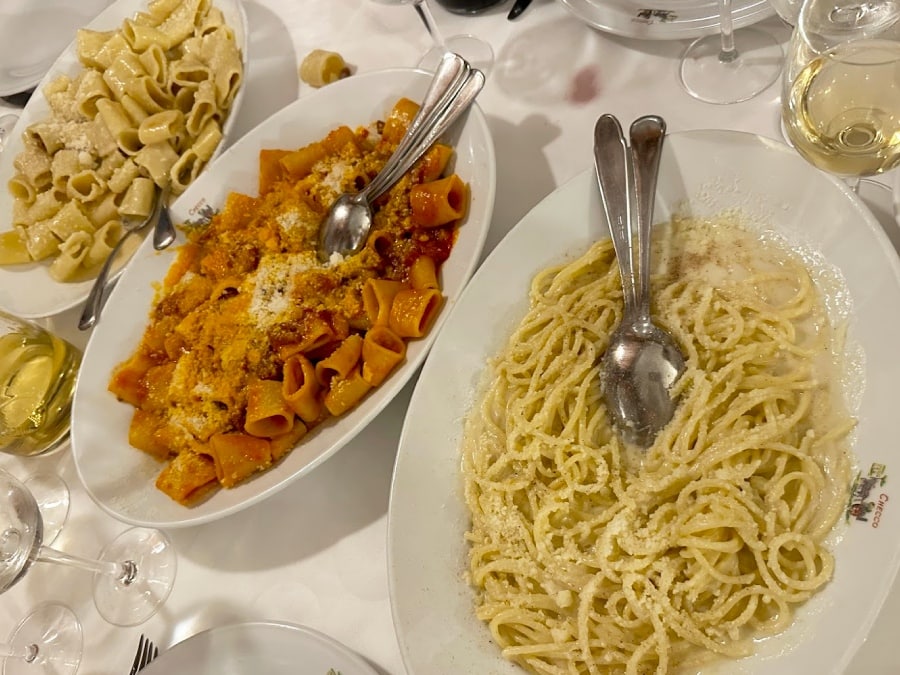 The waiters promptly brought us three huge plates full of traditional Roman pasta dishes. I was so distracted by the delicious pasta that I only caught the name of the cacio e pepe. But that's the beauty of the Devour food tour… they just bring you the best food.
UPDATE: The other two dishes were Rigatoni all' Amatriciana and pasta alla Gricia.
Fifth Stop: Gelato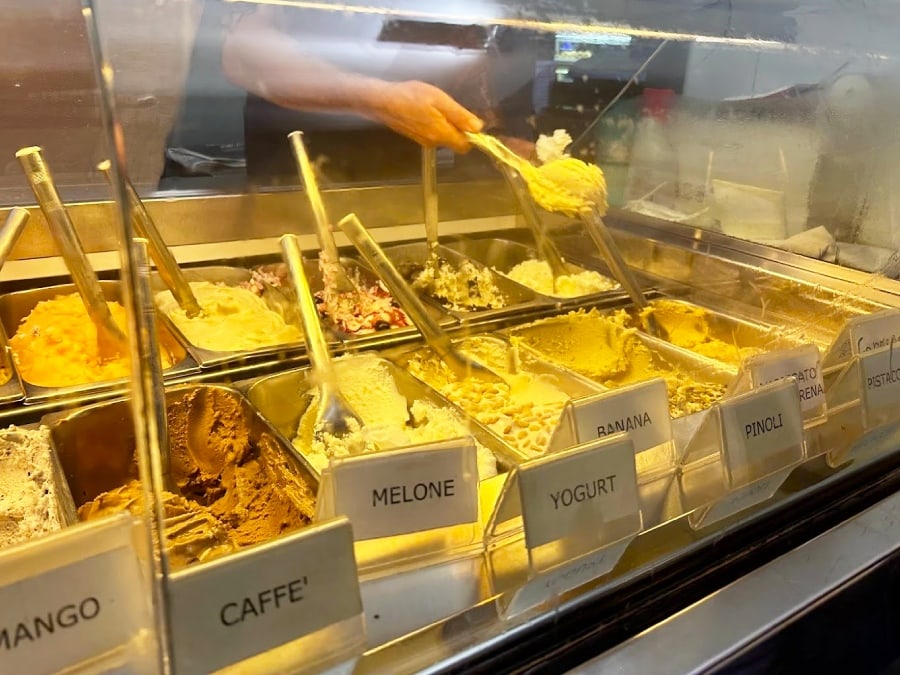 You can't have a meal without dessert so the next stop was for a few scoops of excellent gelato. We headed next door to Checco Er Carettiere's cafe/dessert shop called Dolci Di Checco Er Carettiere.
The artisanal gelato is all homemade with fresh ingredients and they have multiple classic flavors. Our guide said that pistachio is a favorite flavor of the locals so I was sure to try that.
Our guide also gave us tips on how to spot great gelato vs industrial gelato (which Rome has a lot of) so I was able to use these tips to always find excellent gelato for the remainder of my trip.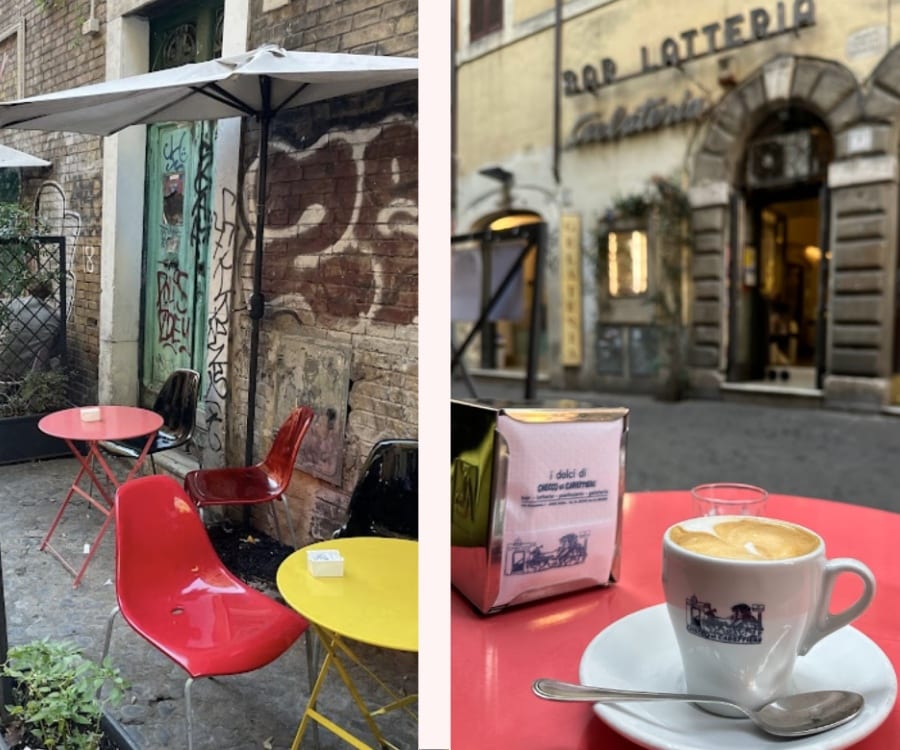 NOTE: Dolci Di Checco Er Carettiere also serves coffee and pastries in the morning so I stopped by and enjoyed a cappuccino at their outdoor sidewalk seats.
---
Final Thoughts About Devour Food Tours
As someone who has taken three Devor Tours over the past few years, I can confidently say that Devour knows what they're doing and their tours are consistently high-quality. They've established partnerships with non-touristy restaurants and bars that actually care about what they do so you're actually getting to sample great examples of the local cuisine.
I'd recommend this tour to anyone who wants to learn more about Rome's cuisine and its culture.
And, as a solo traveler, I always find that a food tour is a great social activity and a fun way to meet fellow travelers.
TIP: Come hungry because you end up eating and drinking a good amount throughout the duration of the three-hour tour.
---
More Rome Travel Tips from The Savvy Backpacker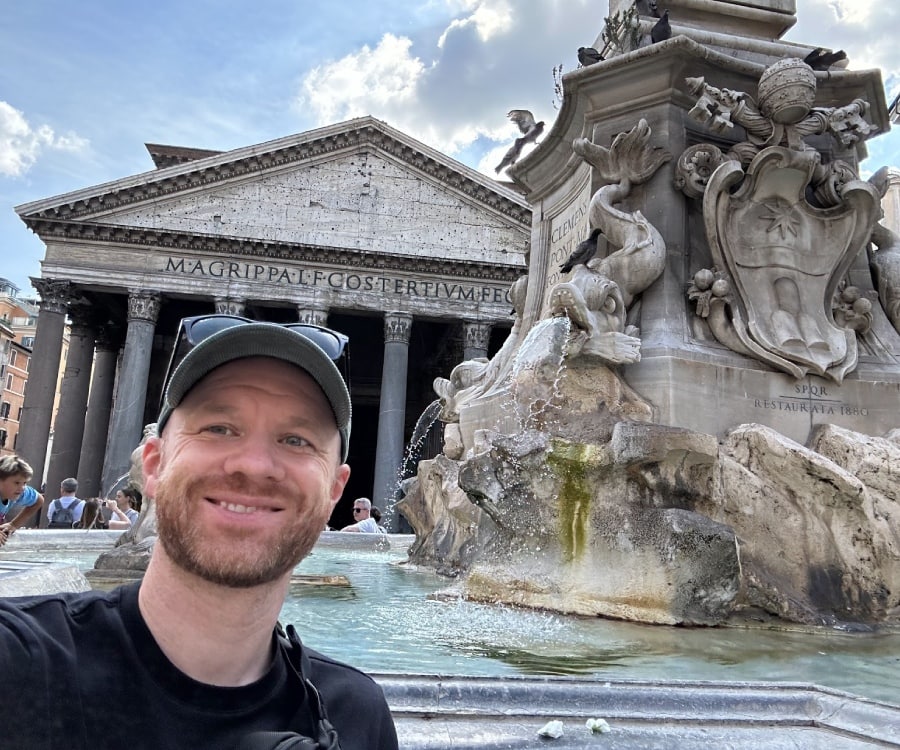 I've written multiple articles about visiting Rome. Here are a few you might want to check out: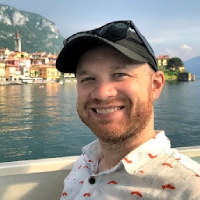 Latest posts by James Feess
(see all)
No Funny Business
The Savvy Backpacker is reader-supported. That means when you buy product/services through links on the site, I may earn an affiliate commission — it doesn't cost you anything extra and it helps support the site.
Thanks For Reading! — James
Questions? Learn more about our Strict Advertising Policy and How To Support Us.