Barcelona has a lot going for it so it's no surprise it's at the top of many travel itineraries. It has a vibrant food scene, a plethora of unique historic architecture, and some of the best nightlife in Europe. And it's one of the few major European cities with beaches. It's one of our favorite cities. As far as travel prices are concerned, Barcelona isn't cheap, but it isn't too terribly expensive either. In this guide, we'll cover typical Barcelona travel costs for food, accommodation, sights, and extras so you can better budget your trip.
This article is part of our City Price Guide Series — Click here to see all our European City Price Guides.
Average Daily Cost To Visit Barcelona
For budget-minded travelers, it costs around €50-€85/day to visit Barcelona. These prices are based on what you'll need to visit the city comfortably as a budget traveler. If you want to upgrade your accommodations then you'll want to add another €120-€250/night depending on where you stay. These prices also don't include things like big nights out at the bar/pub, club entry fees, souvenir/clothing shopping, tours, random purchases, nicer food, etc. Don't forget to budget extra for those "non-essentials."
Daily Cost of Budget Travel in Barcelona: €75 ($87 USD)
Attractions: €22 (one paid attraction + any free sights)
Food: €27.50

Breakfast: €3
Lunch: €7
Dinner: €14
Treat (dessert/beer/wine): €3.5

Transportation: €2.2
Accommodation (hostel): €25
Daily Cost of Frugal Travel in Barcelona: €45 ($52 USD)
Attractions: €8 (free walking tour + visit one of the free sights)
Food: €15.50

Breakfast: $0 (free hostel breakfast)
Lunch: €6 (ethnic street food, takeaway shop fare, or similar)
Dinner: €9 (make your own meal in the hostel or grab something cheap)
Beer: €1.5 (chill out at the park and have a cold one)

Transportation: €0 (explore by foot)
Accommodation (cheap hostel bed): €20
---
Barcelona Attraction and Museum Prices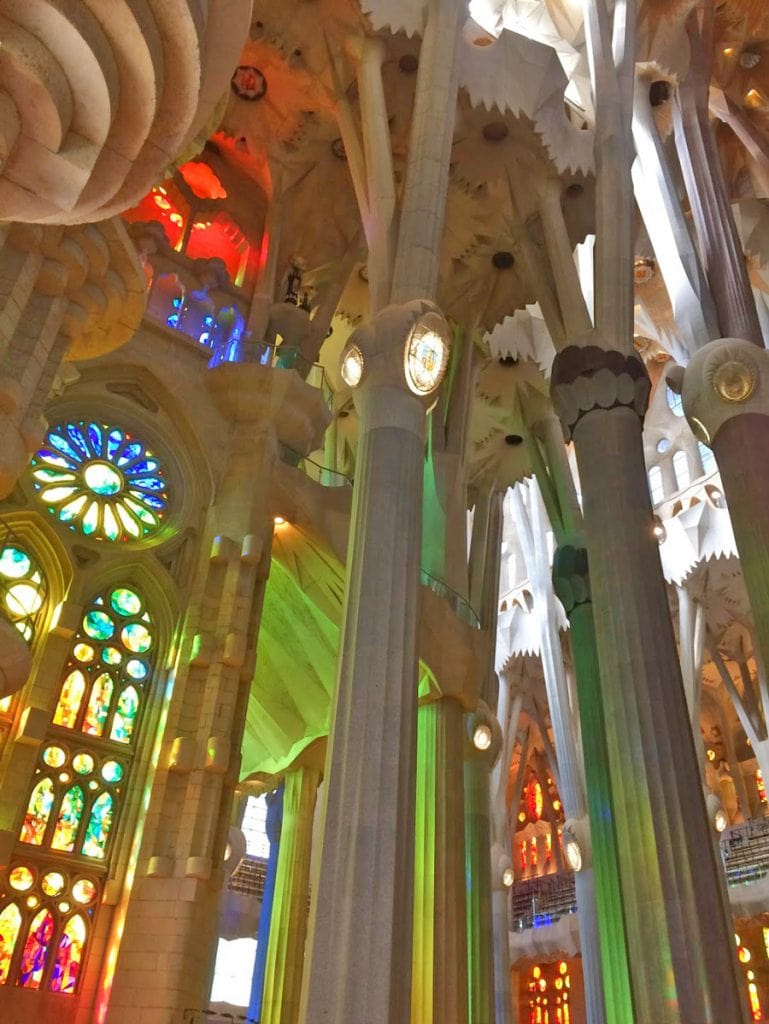 Barcelona has a lot of wonderful neighborhoods and parks to check out for free, but going to museums and other attractions can get expensive.
Consider the Barcelona City Pass if you plan on doing a lot of sightseeing and read our Barcelona Pass Review for more details.
Casa Batlló: €24.50
Church of the Sacred Family (La Sagrada Família): €15-€29
Picasso Museum: €12-€14
Park Guell: €7.50
Barcelona History Museum: €7
Harbour Cable Car: Round-trip – €16.50 or one-way- €11.00
Walking tour: Free (but you should tip the guides) or €17-€25 (for paid tours)
Bike tour: €22-€24
---
Barcelona Food Prices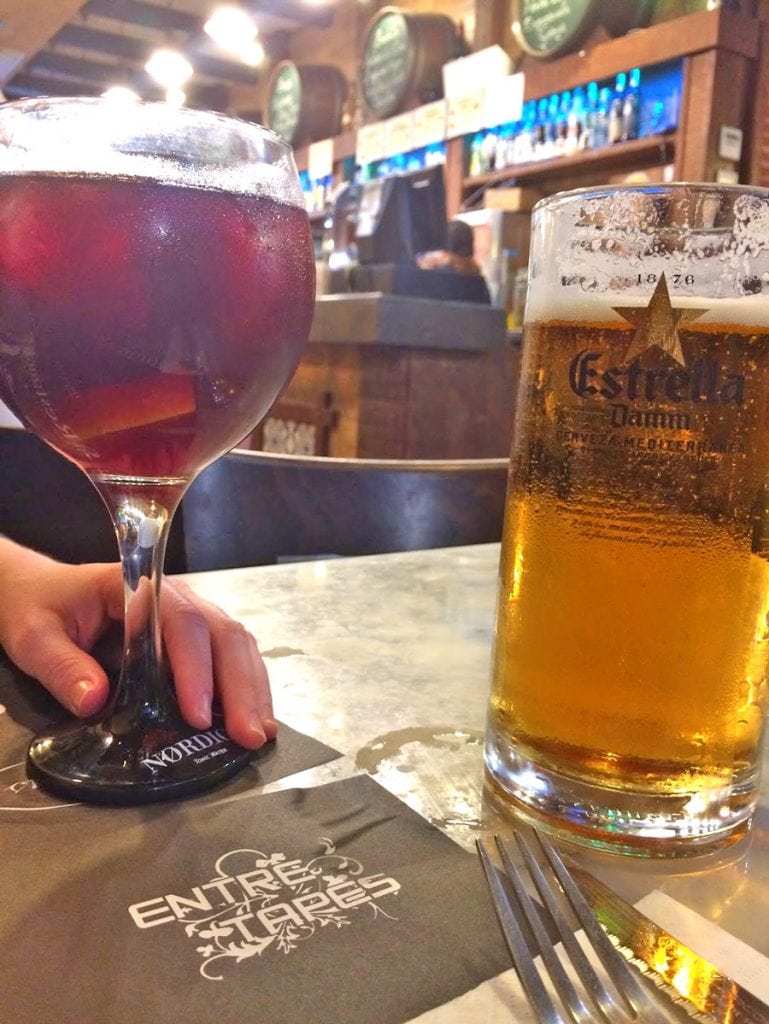 Barcelona has food options for just about any budget but, as always, you'll want to avoid the tourist areas as they're filled with overpriced and low-quality restaurants. Do a bit of research online before you head out to ensure you get a quality meal at a good price. For many locals, lunch is generally the biggest meal of the day, so that's a good time to fill up. Additionally, most people don't eat dinner until around 9-10 pm so you may need to do some snacking in the late afternoon if you're accustomed to eating earlier.
Barcelona Budget Breakfast Prices: Free-€7
Many hostels will offer a free, simple breakfast that normally consists of cereal, bread/croissant, and maybe milk, coffee, tea, or juice.
A typical Barcelona breakfast consists of espresso with milk and a croissant or a doughnut. For something more savory, you can get a toasted ham & cheese sandwich. Expect to pay €3-€6.
You can also find plenty of budget-friendly options at the bakery or grocery store.
Budget Breakfast Suggestions:
Barcelona Budget Lunch Prices: €4-€15
Lunch tends to be the largest meal of the day in Barcelona, but you can still find budget-friendly options.
Budget travelers can make a super cheap lunch of bread, cheese, and fruit from any grocery store for a few Euros.
Barcelona has an excellent Farmers Market with plenty of food options.
Pans & Company is a chain "fast-food" restaurant that offers fresh sandwiches and salads. Think of it as the nicer, Spanish version of Subway. You can get a sandwich, drink, and side for €4-€7.
A cheap takeaway meal (like a kebab with fries) will cost about €5.
A typical lunch at a restaurant/café will cost about €8-€13.
A combo meal at McDonald's (or similar) will cost about €7.
A takeaway pizza will set you back about €4-€5.
Budget Lunch Suggestions:
Barcelona Budget Dinner Prices: €12-€20
For budget travelers, you'll want to look at the many ethnic restaurants. You can find something filling for about €8-€14.
Spanish people tend to eat dinner later in the evening at about 9-11pm. A great way to bridge the hunger gap between lunch and dinner (or eat earlier) is tapas. You can also sample a few and make a meal out of it. Expect to pay €4-€5/tapas or about €15 for dinner.
You should also be able to find dinner at a restaurant in a less touristy part of town for around €15. If you want to try paella, it'll be closer to €20/person.
Budget Dinner Suggestions:
Barcelona Drinks and Alcohol Prices
A pint of standard beer: €2.50-€5
A pint of beer from a grocery store: €1
Bottle of (drinkable) wine from the grocery store: €5
Espresso: €1.50
Read more of our strategies for Eating and Drinking in Europe on a Budget.
---
Barcelona Transportation Prices
Barcelona has a good public transportation network. Most people use the subway (Metro), and it's air-conditioned, which offers a much-needed reprieve in the steamy summers. The city is fairly compact, so many visitors walk everywhere. Check Barcelona's Public Transport website for full details.
Price Of Single one-way ticket: €2.2
Price Of T10 ticket (10 one-way journeys): €10.20
Multi Day Passes:
2-day pass: €15
3-day pass: €22
4-day pass: €28.50
5-day pass: €35
Price Of Barcelona Tourist Card (free unlimited public transit, including to/from airport, entry to some museums & other benefits):
2-day pass: €34
3-day pass: €44
4-day pass: €52
5-day pass: €58
Price Of Bus from airport to city: €5.90
Price Of Train (RENFE) from the airport to the city: €4.10 + €2.15 (to switch to subway)
Price Of Taxi from airport to city: €30-€35
---
Barcelona Hostel, Hotel, & Accommodation Prices
Barcelona does have a number of cheap hostels and hotels, but the prices do increase considerably in the summer — you'll want to book as early as possible to ensure you get the best options. Rental apartments are a great option if you want a some added comfort to your stay.
Barcelona Hostel Prices: €19-€38/night
A well-rated hostel will cost about €25-€30, but you can find beds as cheap as €14 — although many hostels raise their prices on the weekend. Remember, these prices are for a bed in a shared dorm room. If you want a private room, expect to pay €35-€75.
We book our hostels through Hostelworld so check them out to see current rates.
Here is a list of the best-rated hostels that won't break your budget:
Barcelona Budget Hotels Prices: €55-€155/night
At the low end you shouldn't expect much, but once you get around €80/night, the hotels get a bit better (think Super 8 or Motel 6). A room with a private bathroom and twin bed will be around €55-€90; a double bed will be €80-€155.
Check out Booking.com to see current hotel prices.
Barcelona Rental Apartment Prices: €90-€140+/night
From our experience, rental apartments tend to be larger than similarly priced hotel rooms. Plus, you'll get a kitchen so you can save more money by cooking your own meals. That said, sometimes rental apartments do have a few downsides so keep that in mind. Airbnb is always popular but you can sometimes find cheaper/better options on our list of Airbnb Alternatives.
---
Read More About the Cost of Visiting Europe
We've created a guide about the costs of traveling through Europe (including more city price guides) — Click here to see all 30+ City Price Guides.
---
More Barcelona Travel Tips
Check out our Barcelona Travel Guide to learn about what to see, where to stay, and everything else you need to know about visiting this amazing city. Need hostel recommendations? Read our guide to the best hostels in Barcelona. Want more? See all our Barcelona travel tips.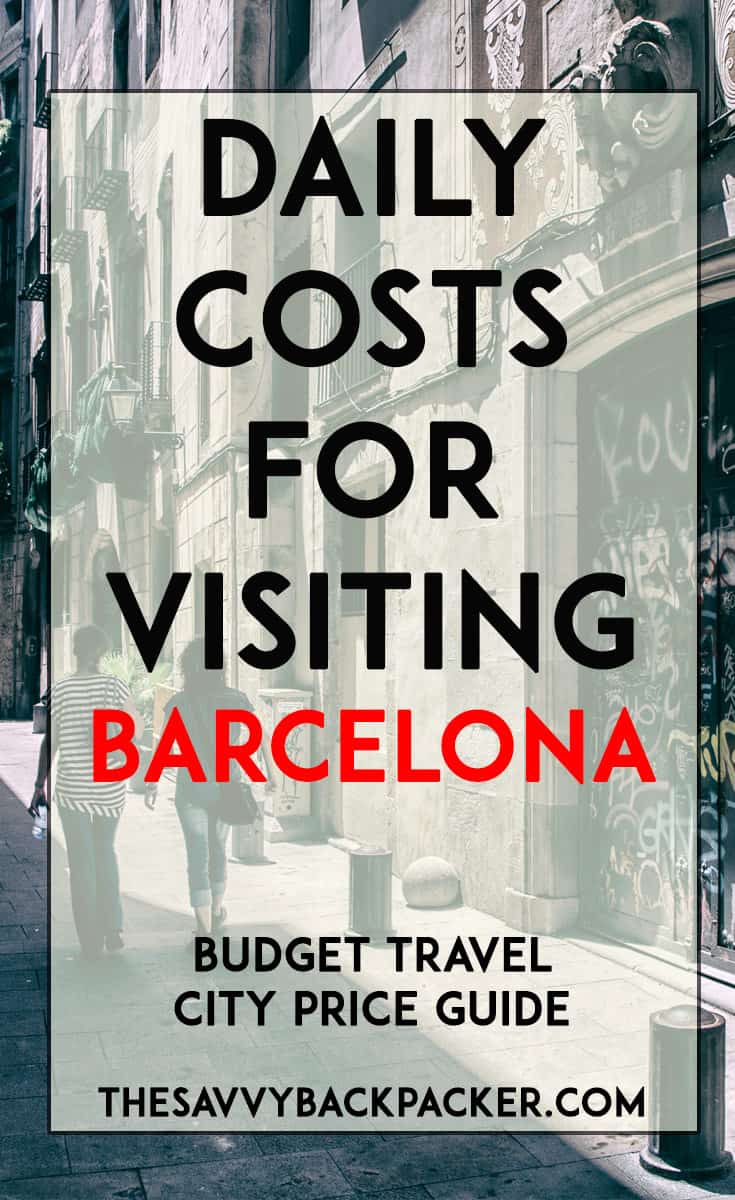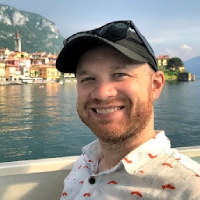 Latest posts by James Feess
(see all)
No Funny Business
The Savvy Backpacker is reader-supported. That means when you buy product/services through links on the site, I may earn an affiliate commission — it doesn't cost you anything extra and it helps support the site.
Thanks For Reading! — James
Questions? Learn more about our Strict Advertising Policy and How To Support Us.