Eastern Europe has a lot to offer visitors — an interesting history, unique architecture, amazing nightlife, post-Soviet edge, cheap prices, and just the right amount of grit. Our 'Gateway To Eastern Europe' itinerary is great for first-time visitors, people wanting to add some Eastern European flair to a bigger European adventure, or travelers wanting to stretch their travel money a little further.
This particular itinerary starts in Berlin and goes south to end in Dubrovnik. It should take you around 22-32 days depending on your speed of travel and whether you choose to visit every city on the list. Toward the second half of the trip, the towns tend to be smaller, so many people feel that 1-1.5 days is enough to see everything they need to see.
No itinerary is perfect (including this one), and this route skips some amazing cities and towns — but this should serve as a good framework for your trip.
Also, you may consider using a rail pass for this trip — but the second half of the trip is mostly serviced by bus, so plan accordingly.
Note: I used Rome2Rio to map my course and to get an idea of the travel times. The site also shows multiple travel options (trains, planes, buses, driving, etc.) and price estimates.
Gateway To Eastern Europe
Berlin
Approx. 4+ days
If you haven't already been, I suggest starting in Berlin. It's a great segue from Western Europe to Eastern Europe thanks to its strong communist-era influence. Berlin is a physically large city with multiple neighborhoods, so you'll want to give yourself multiple days to explore everything.
If you've already been to Berlin, then start in Kraków, Poland.
Kraków
Approx. 2-3 days
Take a train from Berlin to the lovely Polish city of Kraków. This well-preserved medieval city is a great place to explore for a few days. Plus, it's known for its nightlife and cheap drinks. Kraków is also near the Auschwitz concentration camp, which is a popular/sobering day trip option.
Prague
Approx. 3-4 days
Take an overnight train from Kraków to Prague (which arrives around 6:30 am). You can also take a long distance coach that will take about 8-9 hours.
Prague is often said to be the most beautiful city in Europe, so it's no wonder it's a popular destination. It has a solid nightlife scene thanks to its reasonably affordable prices (although they are higher than most other eastern European cities). It's a fairly compact city, so you can see the highlights in a few days.
Český Krumlov is a popular side trip for people visiting Prague… it's basically a mini-Prague, but with fewer people. If you have the time, it's a good place to spend a day. Skip it if your time is limited.
Vienna (optional)
Approx. 2-3 days
Travel via bus or train to get from Prague to Vienna — both options take about 4 hours, but the bus will probably cost half as much.
Vienna has traditionally been the crossroads of Central Europe, so it's a mix of multiple cultures… I think of it as an opulent gateway to eastern Europe. It's known as the City of Music, so if you're into classical music or opera then you'll want to check that out. It's also consistently ranked as one of the best places to live.
However, if you're looking for "gritty" eastern Europe destinations, you might want to skip Vienna and go straight to the next city — Budapest.
Budapest
Approx. 3-4 days
If you're coming from Vienna via train, it will take about 2.5 hours. If you've decided to skip Vienna, the train from Prague to Budapest takes about 7-8 hours (there are both day and overnight trains available).
Budapest is called the "Paris of the East" and it's one of my favorite cities in Europe. It has everything you'd want in a city (architecture, great nightlife, shopping, restaurants, etc.) and it's affordable. Budapest is also known for its natural thermal baths — which are popular with locals and visitors.
NOTE: If you have limited time in Europe, we suggest sticking to the destinations above, as they serve as a good two-week introduction to Eastern Europe.
Ljubljana
Approx. 2 days
Take an overnight train from Budapest to the Slovenian capital of Ljubljana. This city is known for its green space, outdoor cafés, and large amount of university students.
The picturesque Lake Bled is about an hour away via train or bus and makes a great day trip from Ljubljana. Many people spend a night or two in Lake Bled to enjoy outdoor activities if time allows.
Zagreb
Approx. 2 days
Take either a train or a bus from Ljubljana to Zagreb (they both take about 2.5 hours). Spend a few days soaking up the city's famous 18th- and 19th-century Austro-Hungarian architecture.
Zadar (optional)
Approx. 1-2 days
If you have time, Zadar is a great coastal town known for the Roman and Venetian ruins of its peninsular old town. It's about a 3.5 to 4.5-hour bus ride from Zagreb. However, if you're short on time, you may wish to skip Zadar and head directly to Split.
Split
Approx. 2 days (maybe add a day if you want to spend extra time on the islands)
Split is about a 5.5 to 6-hour train or bus ride from Zagreb (or about a 3-hour bus ride from Zadar).
This beautiful city is located along the Dalmatian Coast and boasts a fortresslike city center and beautiful beaches — so stay a while and work on your tan.
Split is also in close proximity to many of Croatia's beautiful islands, so stick around for an extra day or two (or ten) if you want to explore the islands.
Mostar
Approx. 1-2 days
Mostar is about a 4-hour bus ride from Split.
Mostar, which is located in southern Bosnia and Herzegovina, is most famous for its iconic Stari Most (Old Bridge). This medieval town is a great place to spend a few peaceful nights enjoying the old architecture, surrounding forested mountains, waterfalls, and city ruins.
Dubrovnik
Approx. 2-3 days
Dubrovnik is a 2.5 to 3-hour bus ride from Mostar or a 5-hour bus ride from Split.
Perched on the Adriatic Sea, Dubrovnik is a true jewel of Croatia and shouldn't be missed. It's famous for its Old Town and its massive city walls that were completed in the 16th century. George Bernard Shaw once claimed said, "those who seek paradise on Earth should come to Dubrovnik," so do yourself a favor and visit.
Total Trip Length 21 Days – 33 Days
If you skip the optional cities as noted, you can do this trip comfortably in about 21-24 days. And, of course, you can always tweak this itinerary to add/subtract destinations from your trip.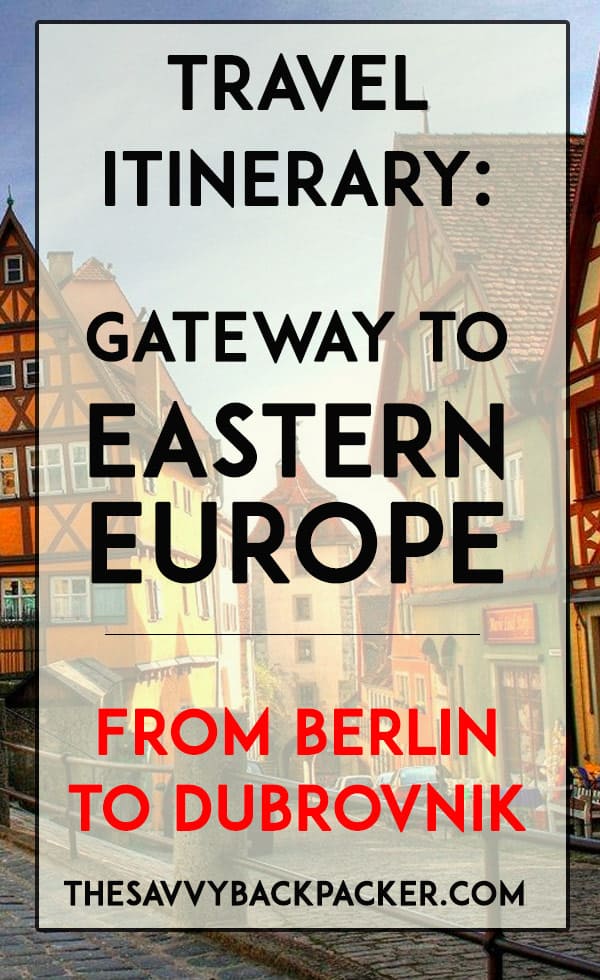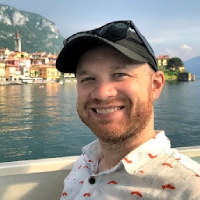 Latest posts by James Feess
(see all)
No Funny Business
The Savvy Backpacker is reader-supported. That means when you buy product/services through links on the site, I may earn an affiliate commission — it doesn't cost you anything extra and it helps support the site.
Thanks For Reading! — James
Questions? Learn more about our Strict Advertising Policy and How To Support Us.