Updated March 1, 2017. Originally posted October 2011.
Planning budget travel to Europe takes a lot of time and it is really easy to miss some really basic things in the process. This simple list should help ensure a successful trip.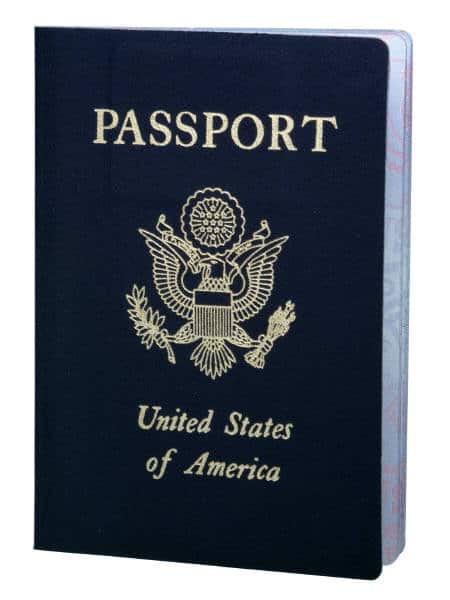 Apply For Passport: All US Citizens MUST have a passport to travel to any international destination. It takes about 4-6 weeks for the government to process passport applications, so give yourself plenty of time. There is expedited service that takes 2-3 weeks to process, but it costs an extra $60. Click here for the US Department of State's passport page.
Cost For US Passport: $135. You also have to bring your own passport photos and those cost about $10 at Walgreen's/CVS/Wal-Mart. You can print your own photos for super cheap here (this is what I did). Bring a few extra passport photos just in case you need them (for discount cards).
Your passport must be valid for the entirety of your trip. In fact, your passport should be valid for 6 months past the end of your trip (many European countries require this). It costs $110 to renew a passport.
Apply For Visa (Probably Not Needed):
Americans can stay in the UK for 6 months without a visa.
Americans don't need a visa to visit any European country (except Russia). You can only stay in the Schengen zone for 90 days out of an 180-day period.

Schengen Zone Countries: Austria, Germany, Belgium, Denmark, Finland, France, Greece, Iceland, Italy, Luxembourg, Norway, Portugal, Spain, Sweden, The Netherlands
Buy Travel Insurance: Your health insurance might not be valid in Europe (check your plan). Travel insurance is also a smart investment. Check out our guide to the best travel insurance.
Make Photocopies of Your Passport and Credit Cards: Make a few copies of your passport. Email yourself a copy. Leave one at home with someone one you trust. You're supposed to carry your passport on you at all times, but I usually just carry a copy and leave the passport locked up in the hostel. Unless you are doing something wrong, you'll probably never get asked to produce your passport. Leave another photocopy somewhere in your bag.
Keep copies of your credit/debit/ATM cards hidden away in your bag somewhere. These copies will quicken the replacement time if you ever lose your documents.
Call Your Credit Card Company Before You Leave: Let your bank know that you will be using your card overseas. Don't forget this because they'll put a hold on your account once you start using it in Europe. Check out the Savvy Guide to using Debit/Credit cards in Europe.
Write Down Important Info In Your Travel Journal: Write down your passport number, phone numbers on the back of your credit cards, every reservation number you receive, address to places you're staying, and anything else you think might come in handy. Check out the Savvy Guide to making your own travel planner.
Get Foreign Currency Before You Leave (optional): You can probably get foreign currency from your bank (it might take a few days). You won't get a very good exchange rate, but having a little money will give you some peace of mind when you arrive in a foreign land. You can count on finding an ATM machine in about any European airport but you might have to search a bit.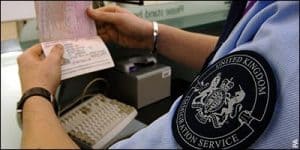 Book Your First Hostel: You want to make sure you have a place to stay the first few nights. Make sure you get the address of the hostel because the Immigration Officers will often require that you know where you're staying before allowing you to enter the country. The UK is very strict about this and they love turning away Americans (I was told this by a British Immigration official that I know).
Learn Some of the Language: No one expects you to learn how to speak a foreign language, but learn the basics like "please" and "thank you."
Put A Hold on Your Mail/Newspaper: The post office will hold all your mail for you until you get back. Just request a few days in advance.
Try to Suspend Subscription Services: For extended travel, try to suspend your mobile phone service, Netflix, Internet, gym memberships, etc. There is no need to pay for something that you won't be using.
Get Medical Prescriptions: Don't forget to stock up on any medicine that you require. It could be tough to get what you need while in Europe.
Break In Your Shoes: A brand new pair of shoes + tons of walking in Europe = disaster waiting to happen.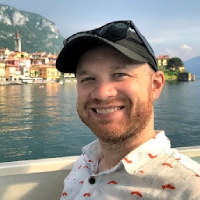 Latest posts by James Feess
(see all)
No Funny Business
The Savvy Backpacker is reader-supported. That means when you buy product/services through links on the site, I may earn an affiliate commission — it doesn't cost you anything extra and it helps support the site.
Thanks For Reading! — James
Questions? Learn more about our Strict Advertising Policy and How To Support Us.