After living and traveling throughout Europe for multiple winters we know firsthand that packing for winter travels poses a few extra challenges — but don't worry because our winter packing list has everything you need to know about packing light without sacrificing warmth or comfort.
Staying warm and comfortable should be your number one goal. That means you might have to sacrifice a bit when it comes to fashion but it's well worth it.
---
What To Expect From European Winters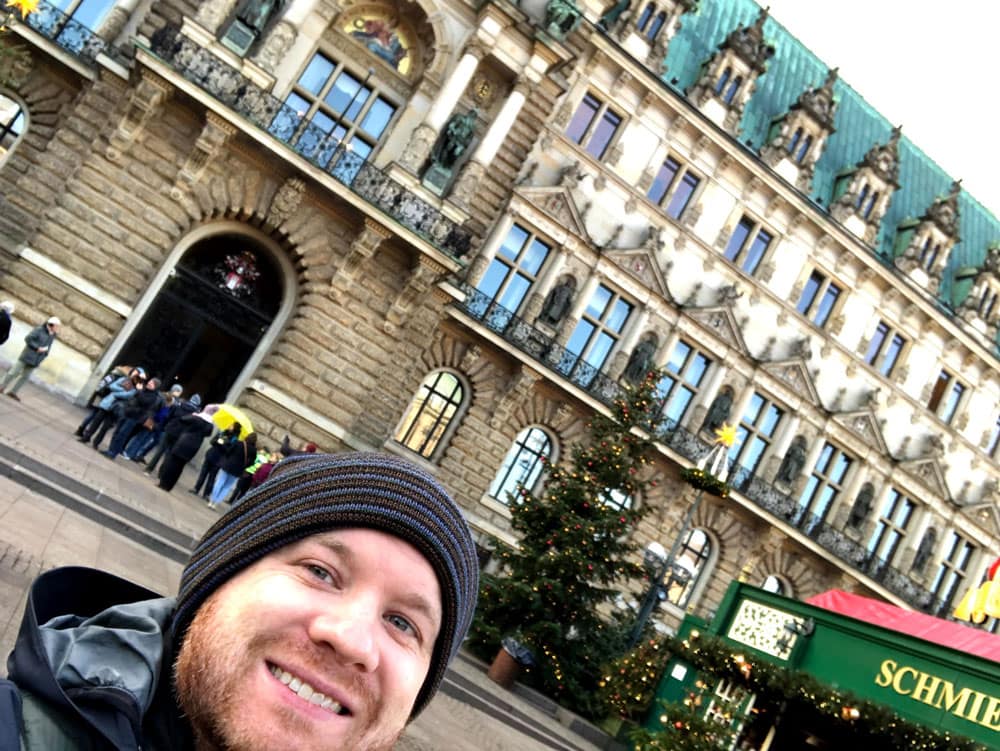 Winters in Europe can be fairly unpredictable and vary depending on where you're visiting — which also makes packing more challenging.
In Western Europe, winters tend to be rainy and chilly, but snow and extreme cold are fairly uncommon. Southern Europe tends to be a bit warmer but still rainy. Central and Eastern Europe can get very cold, wet, and there is a higher chance of snow. Northern Europe will be cold and snowy.
---
Choosing Luggage and Packing Light
Before you start packing you need to decide if you're trying to fit everything into a carry-on-sized bag. Obviously, you'll have to be a little more selective if you want to fit everything inside a carry-on bag — which can be a little more difficult with bulkier winter clothing.
Ok, do you want a backpack or a suitcase? Personally, I use a backpack but Susan uses a suitcase. Both options have pros and cons but both are perfectly fine choices.
Suitcase
Rolling suitcases are great because they don't put stress on your back as a backpack does. On the downside, suitcases aren't hands-free so it's a little harder to maneuver around.
It's best to get a rolling suitcase that only has two (sturdy) wheels. The bags with four wheels, while great for airports and smooth surfaces are terrible on cobblestone and other rougher terrain.
We recommend choosing a carry-on size bag but don't go overboard if you want a bigger bag. If you need help carrying your bag then it's too big — remember, you'll have to carry your bag up lots of stairs, on trains, and through crowded streets.
Recommended Rolling Suitcases
We like the Osprey Sojourn and the Osprey Ozone wheeled suitcases. They're both excellently constructed bags but they are pricey. Amazon has a ton of bags at all price points so take a look there to see what best fits your price range.
Travel Backpack
Travel backpacks are great because they allow for hands-free travel and it makes maneuvering stairs and busy streets a breeze. On the other hand, carrying around a bunch of crap on your back can get uncomfortable after a while.
It's best to stick with a backpack that's carry-on size, but don't go overboard if you choose a backpack over the carry-on limit. For reference, carry-on size roughly translates to roughly 45L (give or take). Personally, we wouldn't get a bag that's over 60L.
Recommended Travel Backpacks
Osprey Porter: The Osprey Porter is an excellent backpack for the price. The Porter sells for around $110-$150 depending on the size. Available via Amazon, REI.com, and Zappos.
Osprey Farpoint: The Osprey Farpoint is a full-featured backpack that is very comfortable and it's my personal favorite. It's a bit more expensive than the Osprey Porter but it's also a nicer backpack. Expect to pay around $160-$200. Available via Amazon, REI.com, and Zappos.
Tortuga Outbreaker: The Tortuga Outbreaker is the third evolution of the Tortuga backpack line. It's designed specifically for travel. It's a solid backpack but it's also one of the higher-priced bags at $224-$249. Available via TortugaBackpacks.com 
REI Grand Tour – Women's: The REI Grand Tour gets a lot of great reviews and it's specially designed for women (which is fairly rare in the backpack world), but it is quite large. Available from REI for $189.
Patagonia Headway MLC: Not into the backpacking lifestyle? Check out the Patagonia Headway MLC (Max Legal Carryon). It converts to a backpack but it can also be carried with a shoulder strap. Available via Amazon.
---
Choosing The Right Clothes For Winter Travel in Europe + Layering

The clothing you choose to pack will have a huge impact on the enjoyment of your winter travels. That's why it's smart to choose your clothing carefully — remember, you're going to spend much of your time outdoors so staying warm and dry should be your number one priority.
The real secret to dressing for winter is layering.
What is layering, you ask? It's a technique of wearing multiple thinner layers of clothing instead of one or two super bulky layers. This technique helps keep you warmer and it helps you pack lighter.
The basics of layering:
Base layer — This is worn tight against your skin and it wicks sweat away from your body. This helps keep your warm and dry.
Mid Layer — This is basically your normal clothes (pants, shirts, sweaters, fleece, etc.). It's better to have multiple thin mid-layers (like a shirt and a fleece) than one bulky mid-layer (like a really thick sweater).
Outer Layer — This "shell" layer protects you from the elements like wind, rain, and snow — so it's basically a coat or jacket. A lot of times this is a waterproof layer or a heavy winter coat.
We'll talk more about laying throughout this guide.
---
Footwear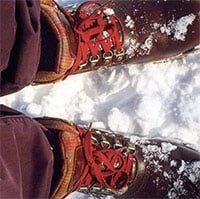 Rule #1: Baby your feet.
Buy yourself waterproof shoes or boots. European winters are cold and rainy/snowy, so you're virtually guaranteed to have a few wet days.
Waterproof boots are probably your best bet if you're traveling to cold locations. Actual heavy-duty snow boots are likely overkill if you're just going to spend your time in urban environments. Waterproof shoes are better suited for more southern climates but they'd also be fine for urban travel throughout Europe.
Luckily, companies are starting to actually make some great-looking waterproof boots, so it's not too difficult to find a few fashionable options.
Note: If you do buy boots, be sure to buy them early and wear them around for a few hours over the period of a week or more because it's important to break them in before leaving (I've made this mistake and it's not fun).
For added comfort, you should consider buying a pair of insoles. We're big fans of Superfeet insoles.
Recommended Winter Footwear
There are dozens of great options for winter boots so it all comes down to finding a pair you like. But here are the waterproof boots that we chose for our winter travels.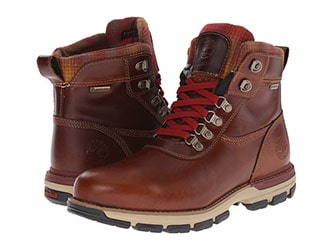 Timberland Heston Mid w/ GORE-TEX® Membrane — $170 via Zappos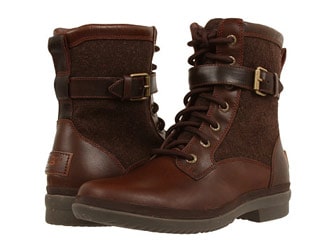 Where To Buy
We only buy our shoes/boots off Zappos because their shipping is super fast and they have free returns on everything (we will order multiple sizes and send back the ones that don't fit).
---
Socks
A great pair of socks will make a huge impact on the comfort of your feet so don't skimp on the socks. We've written previously on the importance of socks but we'll go over the highlights below.
Why are socks important?

Well… they help keep your feet dry/warm, prevent blisters, and help eliminate odor.

Merino Wool is your friend

The biggest benefit to merino wool is its natural ability to wick sweat away from your skin — which helps keep your feet dry. And yes, your feet do sweat a lot in the winter and this is a leading cause of cold feet. Merino wool also provides cushioning, eliminates odor/bacteria, provides warmth in the cold, and dries quickly. Unfortunately, quality merino wool socks are expensive, but a good pair should last a few years so it's a good investment.

Synthetic Is a Fine Budget Option — But Avoid Cotton

If you're on a budget then you can look into synthetic socks or wool/synthetic blends. These socks don't perform quite as well as merino wool but they're usually half the price.
However, you should avoid cotton socks because cotton doesn't wick away sweat which means cotton socks get soggy — and that means cold feet and blisters.
Our Favorite Winter Socks
We recommend socks labeled as midweight or heavyweight (for really cold days) because these will provide the most warmth. Unfortunately, good winter socks aren't cheap so expect to pay anywhere from about $15-$30/pair.
Darn Tough Vermont
Darn Tough Vermont makes excellent socks and they offer a lifetime warranty — seriously.
JB Icelandic
More Foot Care
O'Keeffe's Healthy Feet Creme – This famous foot cream will make your feet baby soft. It does an amazing job on cracked and rough feet.
Band-Aid Advanced Healing Blister Cushions – You shouldn't get blisters if you wear good socks, but it is good to be prepared… so throw a few of these blister bandages in your bag.
---
Base Layers
Base layers (which is basically another way to say long underwear) are designed to be worn tight against your skin. This adds warmth and it wicks away sweat from your body — which helps prevent you from getting cold and clammy. This is a very important layer that makes a world of difference.
The best material for base layers is merino wool. Synthetic materials don't perform quite as well as wool but they are much cheaper. Avoid anything made of cotton.
Base Layers also come in multiple weights (light, medium and heavy) so that that into consideration while you're packing.
Recommendations:
Icebreaker is an excellent brand that's a favorite among travelers. All their tops and bottoms are made from 100% merino wool and they have multiple cuts, colors, and styles for both men and women. Check out their page on Amazon to see all their options.
SmartWool also makes some nice merino wool shirts that are a favorite among travelers. You can find a few items on Amazon but you might also check REI for more women's and men's options.
Other brands to check out:
For the best overall selection of base layers, we recommend checking out REI because they carry all the major long underwear brands. If you're trying to save a little money you should check out Uniqlo's
If you're trying to save a little money you should check out Uniqlo's HeatTech line of long underwear. Sierra Trading Post also has a lot of great deals on base layers or you can do some more poking around Amazon's other Merino wool brands.
---
Travel Underwear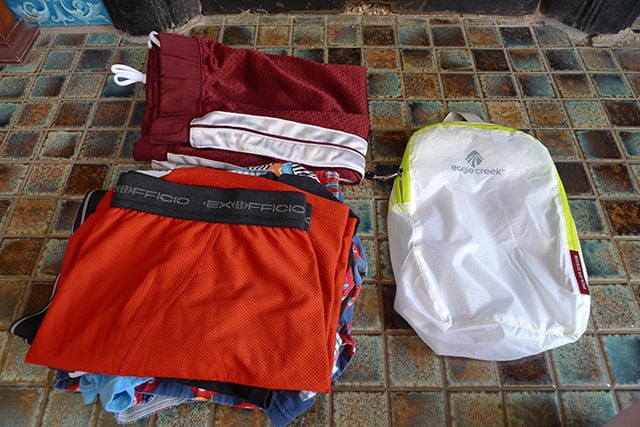 The best underwear for travel is made from merino wool or synthetic materials because these materials dry quickly. The problem with merino wool underwear is the cost so synthetic is a more affordable option.
You can read about our favorite travel underwear brands but the most popular underwear is made by ExOfficio (you can read my review here).
Expect to pay anywhere from about $10-$20 per pair of ExOfficio underwear so check Amazon for the latest prices. Another popular choice is Under Armour underwear. Some people like Uniqlo's underwear but they recently changed their styles and I don't like them as much — but they might be worth a shot.
Other higher quality options are Patagonia (men's and women's via REI.com) and Arc'teryx (men's and women's via REI.com).
---
Mid/Insulation Layers
The real warmth comes from the insulating layer. Multiple thin layers are better than one thick layer because not only does it provide more warmth, but it also makes it possible to remove layers if you get too hot (and vice versa).
Insulating layers should be a little loose to allow for better insulation.
The most popular mid-layer materials are:
Fleece: A nice fleece jacket is a winter travel staple. Fleece is as warm as wool but weighs much less and it's not bulky. It also keeps warm if it gets wet. A fleece jacket is also versatile because it can be worn as an outer layer on a warmer day or as a mid layer under a heavier coat on a cold day.
Down Fill: Down filled "puffy" jackets can provide a lot of warmth as a mid-layer but the real benefit is how light these jackets are because they weigh next to nothing. Another nice feature is that they can be compressed into a ball the size of a shoe, so they are great for ultra-light travel. The main downside is that the fabric is fairly fragile and they're pretty expensive.
Wool: Wool has been keeping people warm for thousands of years. Wool will still keep you warm even if it gets damp. Wool can be bulky so you may not want to pack a super thick sweater if you're limited on suitcase space.
Synthetic (Thinsulate): While not as good as wool/fleece it is cheap and does a fairly good job
Where to Buy
REI has every major brand of down and fleece jackets — which start around $50 and go well above $250.
Amazon also has a good selection.
Shell Layer (Coats and Outerwear)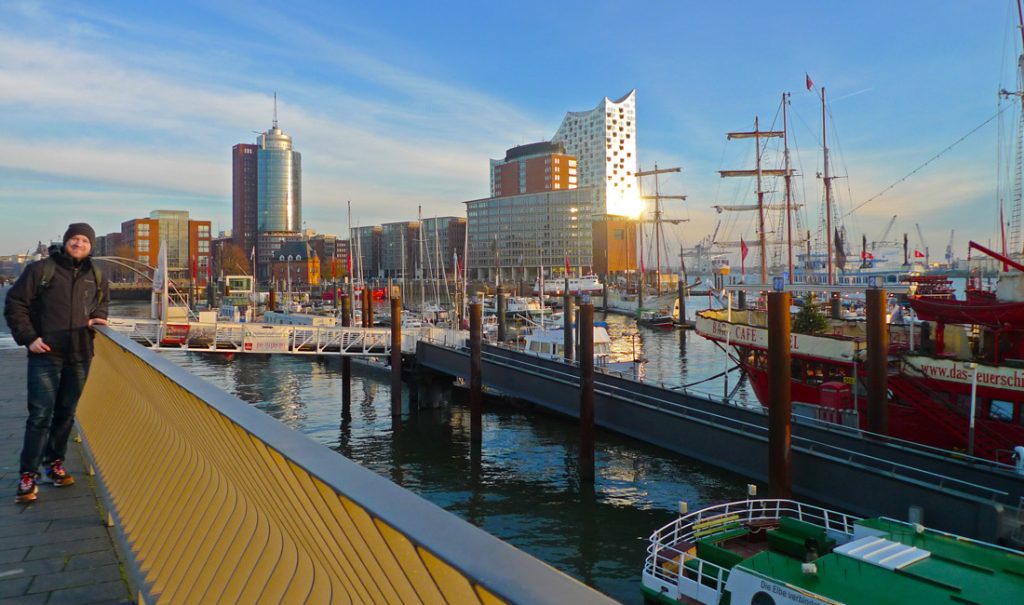 The shell layer is your winter coat. It's called a shell because it keeps away the elements (wind, snow, rain, etc) so look for something that is waterproof. Obviously, coats come in multiple weights and temperature ratings so you'll want to find something that matches your environment.
Most heavy winter coats are considered "hard shells" — which means they're waterproof. Look for a coat that's labeled as breathable because they let evaporated sweat escape from the inside of the coat. Unfortunately, the most breathable coats are also the most expensive.
If you're not traveling to a super cold environment then you might consider getting a soft shell jacket. Soft shell jackets have better breathability but they're not completely waterproof (they're fine for light/medium rain).
Winter Accessories
Hat: Wool and fleece are good materials that will keep you warm. Hats that cover your ears are extra warm.
Gloves: A nice pair of gloves will be welcome on a chilly day. I suggest thinner gloves or those "mitten-glove combo" things that allow you to use your phone/camera without having to take your gloves off.
Scarf: A scarf can add a lot of warmth to any outfit.
Sun Glasses: Just because it's cold doesn't mean the sun won't be out.
Umbrella: You're more likely to encounter rain than snow so a compact umbrella will come in handy.
Where To Buy
REI has a really good guide to helping you choose the right coat. Plus, REI has the best selection so we recommend starting there.
---
Stay Organized
You've got all this stuff in your bags but how do you keep it all organized? Here are a few things that will help:
Packing Cubes

No packing list for Europe is complete without packing cubes. Packing cubes are super handy for keeping all your clothes organized. Plus, they also help minimize wrinkles. Simply roll up your clothes and place them into the packing cubes. I like to separate items into different cubes — so I'll put socks in one, underwear in another, and a shirt in another. Packing cubes come in multiple sizes and materials. Some people put all their clothes inside cubes, but some just do smaller items like underwear, socks, t-shirts, etc.
There are a few different companies that make packing cubes:
Eagle Creek packing cubes are about $8-$18 each depending on the size (via Amazon). They also have new ultra-light Specter packing cubes (see my personal review here) that cost $38 for a set of three (via Amazon).
eBags also makes packing cubes that get a lot of good reviews. They are normally sold in a set of three and run about $16-$25 (via Amazon).
Other brands include Rick Steves and Kiva.
Packing Folders
Packing folders are much like packing cubes, but they're made for pants and button-up shirts. Here is a video from Eagle Creek that explains how a packing folder works. It does take a little extra work to go through packing your clothes but it really does help reduce wrinkles.
Eagle Creek is the leader when it comes to packing folders. The folders range from about $16-$25 depending on size (via Amazon).
Hanging Toiletry Bag

A toiletry bag is essential for keeping all your toiletries contained. Buy a toiletry bag that can be hung up because you won't always have a lot of sink space in these tiny European bathrooms. There are a bunch of different bags available on Amazon but here are a few popular bags:
The Ogio Doppler Kit gets a ton of positive reviews and can be found for under $20 (via Amazon).
The Lewis N Clark Hanging Toiletry Case is another popular choice that is also under $20 (via Amazon).
The Davidsbeenhere Hanging Travel Toiletry Bag gets a lot of good reviews, but it is a bit big. It runs for about $25 (via Amazon).
Other Helpful Organization Products
The Grid-It Organizer like a handy way to keep all those electronics in order. It costs about $15-$20 (via Amazon).
A Compression Stuff Sack is nice for keeping dirty clothes away from your clean clothes and it serves as a good bag for doing laundry. Multiple companies make them and they run from about $10-$40 depending on the size (via Amazon).
Ziploc bags come in handy for storing multiple things and keeping liquids from spilling over all your stuff (I like to keep my passport in a plastic bag for safekeeping). Ziploc makes multiple sizes of bags, so I like to pack multiple bags just in case I ever need one. There is even a three-gallon bag that works well for storing an extra pair of shoes so you don't get your clothes dirty.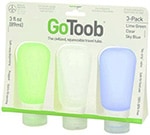 Humangear GoToob Travel Bottles are probably the best travel bottles for shampoo and other liquids/gels. They get a ton of great reviews, but they are a bit pricey. Be sure to check out their website for a list of liquids that they're not compatible with. A three-pack costs about $17-$25 depending on the size of the bottles (via Amazon).
---
Travel Accessories

Daypack
A small backpack you wear while exploring the city. It should be just big enough to carry a few things (journal, souvenirs, small umbrella/light rain jacket, those cute mini-bottles of alcohol, etc).
Ideally, you want to be able to pack it into your main backpack without it taking up a ton of space. We've compiled a list of our favorite daypacks here.
Packing Cubes
Packing cubes are great for keeping all your clothes organized — which is important when you live out of a backpack. There are many companies that make packing cubes, but I like the eBags cubes and the Eagle Creek packing sleeves. If you want more information about how to use packing cubes (or how to properly pack your backpack) check out our guide to properly packing your backpack.
Available via: Amazon.com // Amazon CA
Quick-Drying Travel Towel
A quick-drying towel is one of my favorite travel accessories. To be honest, I hate the feel of these towels, but they do an amazing job. They absorb a ton of liquid and they dry in a few hours. Normal towels take hours and hours to dry and they will really make your backpack stink. This is a must-buy. Some advice: These towels are much smaller than a normal towel. I suggest buying the large or XL size—especially if you have long hair.
Available via: Amazon.com // Amazon CA
Key Chain Flashlight
This is essential. A keychain flashlight is perfect for those nights when you return to your hostel dorm room late—don't piss off your roommates by turning on the lights at 3 am. The Streamlight 73001 Nano Light Miniature Keychain LED Flashlight is an amazing little flashlight that is super bright and tiny.
Available via: Amazon.com // Amazon CA
Ear Plugs & Eye Mask
There is a 300% chance that you'll encounter multiple snorers and people who turn the lights on at 3 am. I highly recommend Hearos Ear Plugs (they're cheap and effective), and there is a range of eye masks for sleeping.
Available via: Amazon.com // Amazon CA
Small Notebook
It is a great idea to have a small notebook while you travel because you'll want to jot down notes about interesting things. I prefer using the classic Moleskine Notebook. Plus, this notebook will serve as a great souvenir after your journey is over. Or you can make your own travel guide — see my post about making your own travel guide.
Available via: Amazon.com // Amazon CA
Travel Sleep Sheet
I found that most hostel sheets were clean, but it isn't uncommon to find that some are a little less than clean… If you don't want to chance it, then I suggest a cotton sleep sheet. Cotton can get a bit heavy and bulky, so silk is another option. Not only do silk sleep sacks feel really nice, they are also lightweight and compressible.
Available via: Amazon.com // Amazon CA
Flexible Water Bottle
Flexible water bottles are lightweight and hardly take up any room in your pack. I prefer these to the common "Nalgene" bottles because these take up much less space.
Available via: Amazon.com // Amazon CA // Amazon UK
Sink Stopper
If you plan on ever washing your own clothes in the sink, you'll need a travel sink stopper.
Available via: Amazon.com // Amazon CA
Travel Laundry Soap
You should also pick up some Woolite Travel Laundry Soap or Travelon Laundry Soap Sheets so you can hand wash laundry in a sink.
Available via: Amazon.com // Amazon CA
Flexible Travel Clothesline
Tie the clothesline across your bunk and hang up your wet clothes. I prefer the rubber braided clotheslines because they don't require any clothespins — you just stick the clothes through the braids. I don't like the kind with suction cups because they never seem to work well.
Available via: Amazon.com // Amazon CA
Stain Remover
Tide To Go Stain Remover Pens are great for getting stains out of clothes. I used this way more than I thought I would. They even have mini ones that are great for your daypack. These individually wrapped Shout Wipes also work really well.
Available via: Amazon.com // Amazon CA
Padlock
Some hostels will rent you a padlock, but it is easier to bring your own. I like the kind that lets you set your own combo because it is so much easier to use — especially after a few drinks (but they are a little more expensive). Master Lock Set-Your-Own-Combination Padlock
Available via: Amazon.com // Amazon CA
Retractable Cable Lock
Retractable cable locks are amazing for locking your backpack to your bunk/luggage rack. It will deter someone from running by and grabbing your bag from your dorm or train car. I used mine all the time, so I'm glad I brought it.
Available via: Amazon.com // Amazon CA
Duct Tape
You never know when you'll need to patch something or tape your snoring roommate's mouth shut. Don't take a whole roll — wrap the tape around a pencil so it won't take up much space. You can also purchase travel duct tape.
Available via: Amazon.com // Amazon CA
Swiss-Army Knife/Multitool
MacGyver always carried his trusty swiss army knife (he also had a pretty bitchin' hockey-haircut). You never know when you'll have to carve a baguette into a knife so you can cut some French cheese. (Unfortunately, I like to always carry on all my luggage when I fly, so a knife is out of the question.) If you want something more robust, then look at a multitool device.
Available via: Amazon.com // Amazon UK // Amazon CA
Travel Alarm Clock
Don't forget an alarm clock because it is easy to oversleep and miss those early morning flights and trains. Most phones have an alarm clock function, but you might want to pick up a travel alarm clock if you don't travel with a phone. There are plenty of travel alarm clocks available, so just get a cheap one.
Digital Luggage Scale
If you plan to only carry on your luggage, you might want to get a digital luggage scale to ensure your bag is under the airline's weight limit — especially if you purchase things as you travel.
Photocopies of Important Documents
Make a few copies of your passport and other important documents just in case you lose them.
Money Belt
I hate money belts, but some people swear by them. I think I wore mine for about 10 minutes before I threw it into the bottom of my bag and never saw it again. Just get a skinny wallet and put it in your front pocket. (I always leave my passport locked up in the hostel.)
Available via: Amazon.com // Amazon CA // Amazon UK
Collapsible Umbrella
Searching for an umbrella in an unfamiliar city (especially while it's raining) isn't any fun. Trust me. I suggest buying a travel umbrella before you leave.
Available via: Amazon.com // Amazon CA // Amazon UK
Plastic Travel Utensils
Plastic travel utensils are essential for the budget traveler. They come in really handy if you get a cheap lunch at a grocery store or you want a romantic picnic in the park with your new European "friend." If you want to be a true baller, then check out this titanium spork.
Available via: Amazon.com // Amazon CA // Amazon UK
Toothbrush Cover
A toothbrush cover is something you'll want to bring along since hostel bathrooms are not always super clean. I like the Steripod Clip-on Toothbrush Sanitizer covers because they sanitize the brush while the cover is on. I'm not sure how this scientific voodoo works, but it does. Or you can just get a normal toothbrush cover.
Available via: Amazon.com // Amazon CA // Amazon UK
Lint Roller
Lint rollers are a must because all those dark clothes attract a lot of lint and they need to be spiffed up about every day.
Available via: Amazon.com // Amazon CA // Amazon UK
Ziploc Bags (Various Sizes)
These are good for your dirty or wet socks/underwear. Put any liquids in Ziploc bags. In fact, double bag them. I've seen many backpackers open their bags to find that their shampoo bottle had spilled all over their clothes. Also, for extra protection, put your important travel documents/passport in a plastic bag. I usually buy the Ziploc brand because they are better quality than the value brand. Ziploc also makes a large 3 gal bag that is nice for storing an extra pair of shoes (so you don't get your clothes dirty).
Available via: Amazon.com // Amazon CA // Amazon UK
---
Electronics Packing List
Read my guide to traveling with electronics for more in-depth advice about using electronic devices while traveling.
Travel Power Strip
Power outlets are a hot commodity in most hostels. I've stayed in hostels that only had two outlets in a room with 10 people. A travel power strip can be a lifesaver when you need to charge/power all your devices. Plus, you'll make a lot of friends when other people can plug into your power strip. This Monster 4 Outlet Travel Power Strip is my favorite (there is also a 6-outlet version). The Belkin Travel Power Strip with USB ports is another nice option.
Available via: Amazon.com // Amazon CA // Amazon UK
Digital Camera w/Charger
You'll obviously want a camera when you travel. Check out my guide to picking the best digital camera for travel. Don't forget the extras…
Extra Memory Cards: Make sure you have plenty of memory cards/high capacity cards. I made this mistake on my first trip to Europe, and I kept having to find a computer so I could transfer pictures from my card to free up space. Check Amazon for the best price/selection.
Extra Battery: Buy an extra battery or two from Amazon. I bought a super cheap third-party battery from some seller in China and it was extremely helpful on my trip.
iPhone/iPad/iPod
You can use these to help plan your trip, find directions, listen to music, and a ton more. I think these devices make travel much more enjoyable.
Laptop or iPad
Laptops are becoming more popular in the backpacking world. To me, they seem like a huge hassle and people end up spending a lot of time on them (although I understand the draw of having easy access to a computer). Personally, I use a Macbook Air, but a cheaper option is a Netbook. An iPad is also a great choice. Read our article about the best laptops for travel for more help on choosing a travel computer.
Mobile Phone
Using your mobile phone without having an international plan will cost a fortune. If possible, get your phone unlocked so it can be used with any European SIM card (which are available all over Europe). You can also buy a cheap pay-as-you-go phone once you're in Europe.
Outlet Plug Adapter
Plug adapters change the plug on your electronics to fit the outlet of the country (UK and Europe are different plugs). Don't confuse these with "voltage adapters". Read our guide for traveling with electronics to find out the difference.
Available via: Amazon.com // Amazon CA // Amazon UK
---
Toiletries for Europe Travel
It is pretty amazing how heavy all your toiletries can become. Between the shampoo, body wash, toothpaste, and everything else, it's easy to amass 5-10lbs of toiletries, most of which you don't need. Honestly, you can buy most of this stuff once you arrive. Plus, I've always liked going to European grocery stores to see what they have. But if you have particular needs, you'll want to bring those things with you.
Hanging Toiletry Bag
The first thing you should get is a toiletry bag that can hang. Most hostel bathrooms are small and have no shelf space, so being able to hang up your bag is incredibly convenient. I use the Ogio Doppler bag because it is sturdy and compact, but still has a lot of room. This will save you a lot of hassle. Trust me.
Available via: Amazon.com // Amazon CA // Amazon UK
Shampoo/Conditioner/Body Wash
Pour the liquid into one of those small travel-sized bottles. You can always buy more if you ever need it. GoToob travel bottles get great reviews from travelers.
Toothpaste & Toothbrush
Don't buy a travel toothbrush — they're a waste of money and don't really even work. I just stick with a normal toothbrush and a Ziploc bag. Don't forget the dental floss while you're at it.
Shaving Stuff (Razors & Cream)
I usually like to just grow a beard so I don't have to deal with shaving. If you're going to go this route, I suggest starting a few weeks before the trip so you don't have to deal with the "itchy" stage while traveling. If you're going to shave, I suggest bringing a travel-size shaving foam and some disposable razors. An electric razor probably won't work, and it will cost too much to buy a new one, so stick with the good ol' manual shave.
Deodorant
French cheese is stinky enough. But seriously, I've found that deodorant in Europe is formulated differently than in N. America. It seemed like it took my body a few weeks to get used to the new formula, so you might want to bring your own.
Chapstick w/Sunscreen
Make-out sessions are no fun with sunburned lips.
Contact Lenses/Solution/Glasses
Contacts can be a pain, especially in polluted cities. Eyeglasses might be a better choice.
Makeup
I don't know anything about makeup, but try to limit it to the essentials.
Condoms
Some souvenirs are no fun. If you play your cards right, you might need to buy in bulk. Eighth-grade safety tip: Don't keep condoms in your wallet because it makes them break down quicker.
Available via: Amazon.com // Amazon CA // Amazon UK
Travel Febreze/Fabric Freshener
This is good for freshening up your clothes. I like the travel-sized Febreze To Go.
Available via: Amazon.com // Amazon CA // Amazon UK
Travel Size Toilet Paper
You never know when you'll be out. This is something you really want to get.
Wet Wipes/Baby Wipes
Hopefully, you won't need them but they're good to have. I like the Cottonelle Fresh Flushable Wipes because they come individually wrapped, so they're super easy to pack.
Available via: Amazon.com
Hand Sanitizer
Hostels aren't the cleanest places you'll ever visit…
Cologne/Perfume
Go get a few of those free cologne samples from the store or buy a small bottle. Don't bring a big bottle because it is too heavy. I like to bring a few different colognes for night/day.
Body Powder
A lot of people get chafing after they walk a lot, especially if it's really hot. Anti Monkey Butt is great for those hot days.
Foot Cream
Take care of your feet because you'll be walking a lot. O'Keeffe's Healthy Feet Cream will keep your feet from becoming rough and cracked.
---
First-Aid Packing List
I would pack minimal first-aid supplies because you can get everything easily in Europe. Just get the very basics.
Prescription Drugs
The prescription needs to be on the bottle/box because some countries will check your medicine when you pass through immigration. I've never been asked to present any medicine, but it is possible. Also, make sure you have enough medicine to cover your entire trip. I'm not really sure of the rules about buying prescription medication overseas, but I'm sure it's a hassle.
Pain Medicine
In many European countries, you can only get medicine (even basic stuff like Tylenol) from a pharmacy. This isn't really a problem, but some pharmacies have limited open hours. Might as well have a few pills on hand before you arrive.
Bandaids
For your widdle boo-boos.
Motion Sickness Pills
Don't rock the boat — seriously, I'm going to lose it.
Anti-Bacterial Travelers' Diarrhea Medicine
You'll need to get the diarrhea medicine from your doctor, but it works a lot better than Pepto. Most likely you won't need it in Europe, but… just in case.
Pepto Tablets
Helps settle your stomach. The Pepto-Bismol caplets are much more convenient to carry in your bag than the liquid.
Small Pack of Tissues
These are helpful when you look at your credit card bill.
Travel Insurance
We recommend picking up some travel insurance — which will help cover your travel gear, flights, accommodation, rail passes, and medical emergencies. World Nomads is our top choice [learn more about Travel Insurance].
Do a Test Run Before You Go
Load up your bag and see how heavy it is. Walk around with it for 20 minutes. You'll be surprised how heavy all your stuff can be. You might consider repacking if your backpack weighs too much. I would try to keep your total bag weight around 20lbs. I've seen people with packs weighing over 40lbs and they quickly see how terrible having a heavy pack really is.
Check out my guide for how to pack your bag or backpack for traveling in Europe.
Where to Buy Travel Gear
Amazon: Amazon has the best selection and prices.
REI: One of the largest outdoor retailers.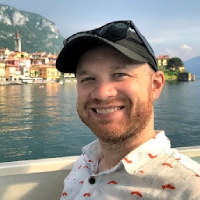 Latest posts by James Feess
(see all)
No Funny Business
The Savvy Backpacker is reader-supported. That means when you buy product/services through links on the site, I may earn an affiliate commission — it doesn't cost you anything extra and it helps support the site.
Thanks For Reading! — James
Questions? Learn more about our Strict Advertising Policy and How To Support Us.