Makeup and skincare can be a bit of a challenge while traveling — especially when traveling light (all these products get so heavy!). In this guide, we'll cover our favorite beauty essentials to keep you looking and feeling great while living out of a backpack or suitcase. Be sure to read our packing list for women for more packing tips. 
Beauty Essentials: The Basics
Disclaimer: I love makeup and beauty products.
If you're not so into beauty products (or you simply want to pack light), I recommend packing:
a nice face sunscreen
a good moisturizer
lip balm
a blush/lip multi-tasker
a good concealer
Note: Don't worry if you forget something because you'll be able to find just about anything you need in Europe.
If you're like me and want options without hauling around your whole beauty arsenal, here's what I take every time we travel. But first…
Get Contained
If you're ever going to carry-on your luggage then you have to be careful about not taking too much liquid, gel, and cream. You need to ahead to the 3oz rule (no containers over 3oz) and they all have to fit in a quart size bag. That probably means putting your liquids, gels, and creams in smaller containers (see below).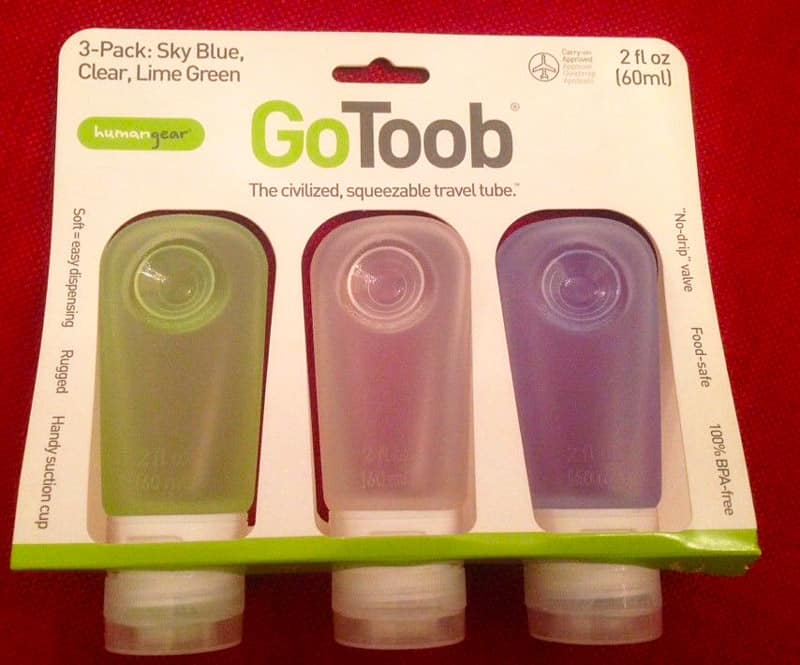 I love GoToob containers for creams, gels, and liquids. These things don't leak and they make multiple size containers. They're amazing, really.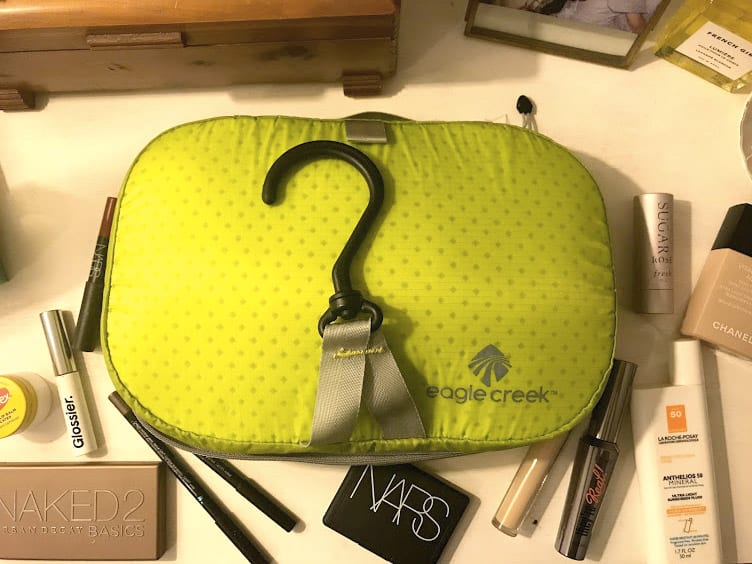 Next, you'll need a toiletry bag. Try to get one with a hook so you can hang it up. That hook will come in handy as many bathrooms you encounter will have very limited sink space.
Don't forget to bring a few trusty ziplock bags. I often place my entire makeup/toiletry bag inside a large bag just in case there is a leak.
Travel Skin Care Products
Don't forget to take care of your skin while traveling. Packing just a few of these products can make a big difference.
Cleansers/Makeup Remover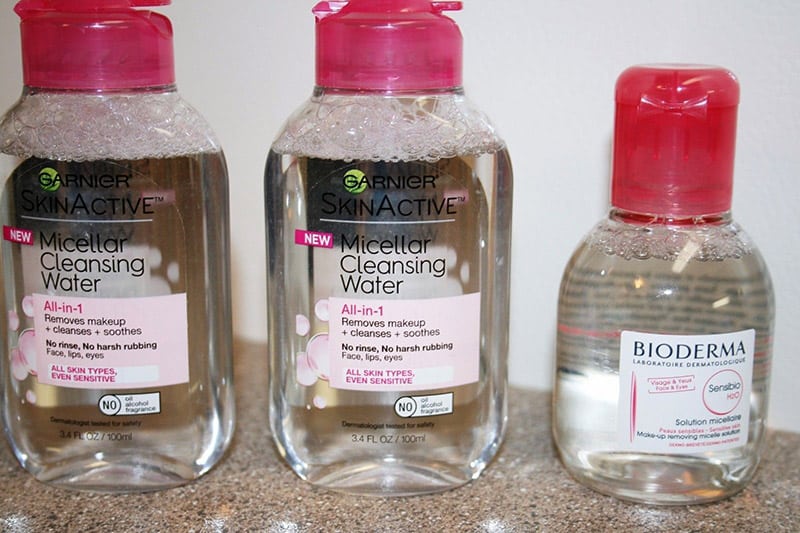 I used to be obsessed with Bioderma Micellar Water micellar water, and while it's still good, there are so many options out there now. My favs that are readily available at most drugstores are from Simple and Garnier Micellar. They both have the face wipes you can buy, but I prefer (and find it more economical) to either buy the travel size bottle or transfer into a smaller bottle (i.e. GoToob bottles) and bring along some cotton rounds.
Another option is Neutrogena Makeup Remover Cleansing Towelettes. These are nice because it's not a liquid and you can use them on the go to freshen up — which is especially handy after a long flight or train ride.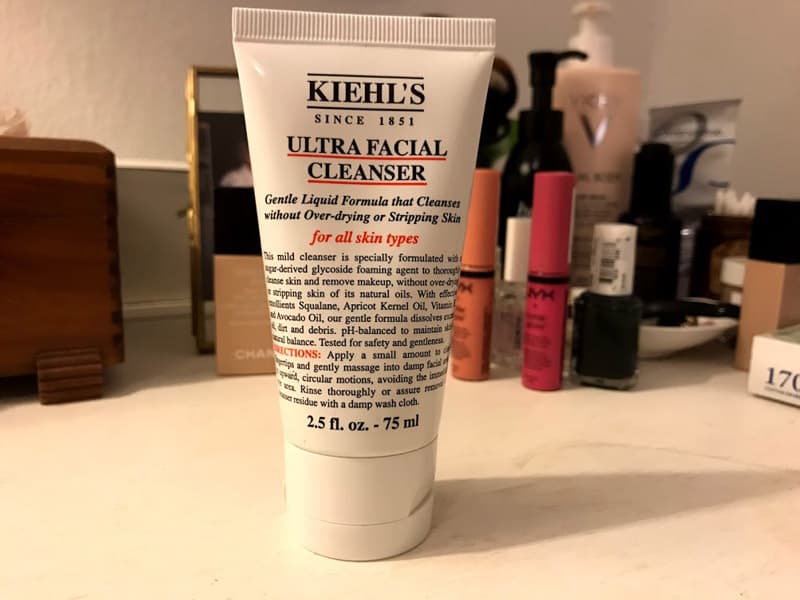 I've been a Birchbox subscriber for years (love it!!), so I'm always trying new face washes. I like Boscia Detoxifying Black Charcoal Cleanser if you have oily skin, Kiehl's Ultra Facial Cleanser works for everyone and The Body Shop Chamomile Cleansing Butter for those with dry skin. I only ever use Kiehl's gentle eye makeup remover lotion because I have super sensitive eyes, but I still insist on wearing hard-to-remove mascara. (I'm seeing a pattern too, but I promise this post isn't sponsored by Kiehl's!).
Moisturizer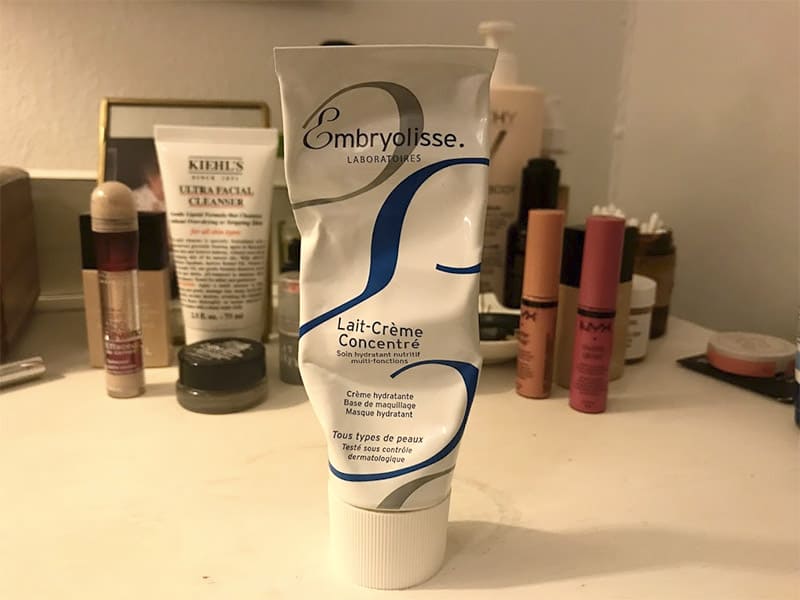 Traveling always dries with my skin — especially after flying.
For moisturizers, I've been using Embryolisse Lait-Creme Concentre for a few years now and I love it. My skin is oily during the warmer months and dry during the colder months, but I find this works year-round. I've also recently started using Kiehl's Ultra Facial Cream and it's great if you have drier skin. I tend to hoard smaller pots from samples and then fill with my own fav moisturizers for traveling (these GoTubbs also work well for creams).
Eye Cream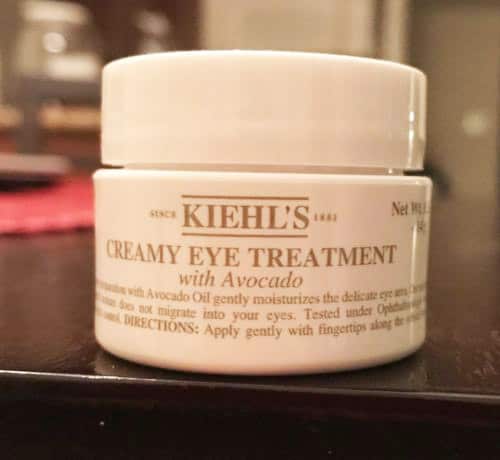 I used to not worry too much about eye cream, so feel free to skip it, but now that I'm fully into my early/mid-30s (Yikes! When exactly does it become mid-30s? Asking for a friend.), I go ahead and bring the Kiehl's Avocado one along.
Sunscreen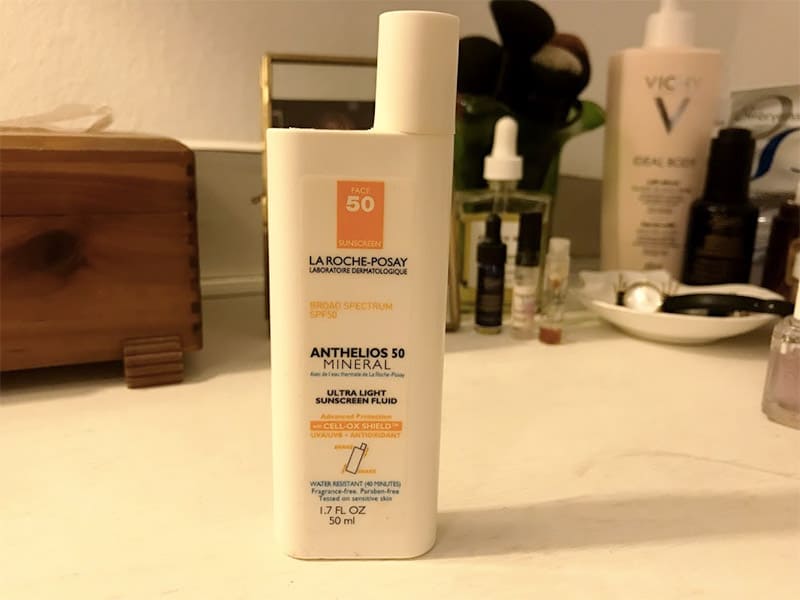 Whatever you do, don't skip packing sunscreen. It can be hard to find and quite expensive in some places. Even if you're not going to the beach, you'll most likely be sightseeing in the sun at least some point during your trip. For face sunscreen, I use La Roche Posay's Anthelios 50 Mineral Ultra Light Sunscreen Fluid. For general sunscreen, I like Neutrogena's Ultra Sheer Dry Touch in a minimum of SPF 55. Neither of them are greasy!
Makeup
Now on the to the fun stuff… makeup! Again, don't feel like you need to bring everything on this list. Feel free to pick and choose what is right for you.
Foundation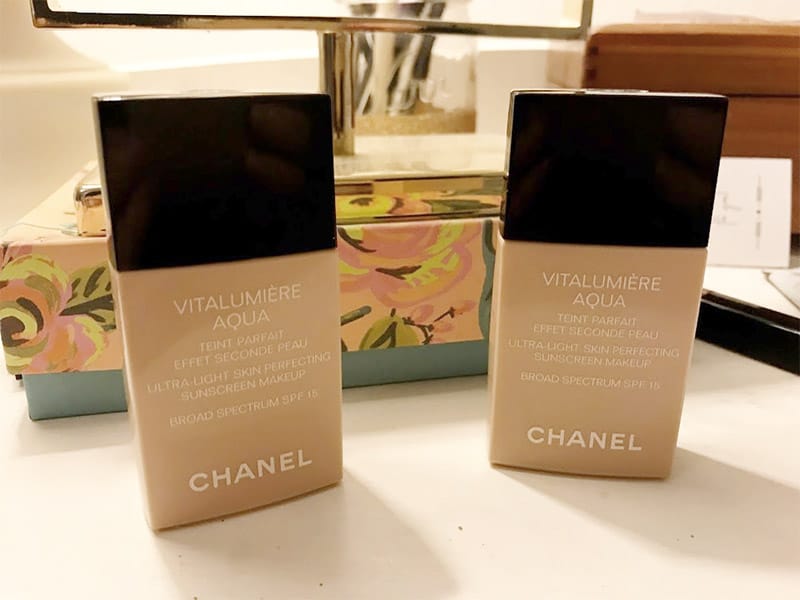 The snobbiest makeup item I use is my foundation: Chanel Vitalumiere Aqua (I'm shade #10). Yes, it's expensive, but man, do I love it. It's lightweight and therefore not crazy long-lasting, but it blends so nicely you'll look like a better version of yourself without people realizing you have makeup on. Great for all skin types. You can buy it online, but do yourself a favor and go into a department store and have them color match you. There's nothing worse than spending $50 on makeup that's not the right color.
If it's not in your budget (I totally get it), try Bourjois Healthy Mix, Revlon ColorStary, or Wet n Wild Photo Focus Foundation
Concealers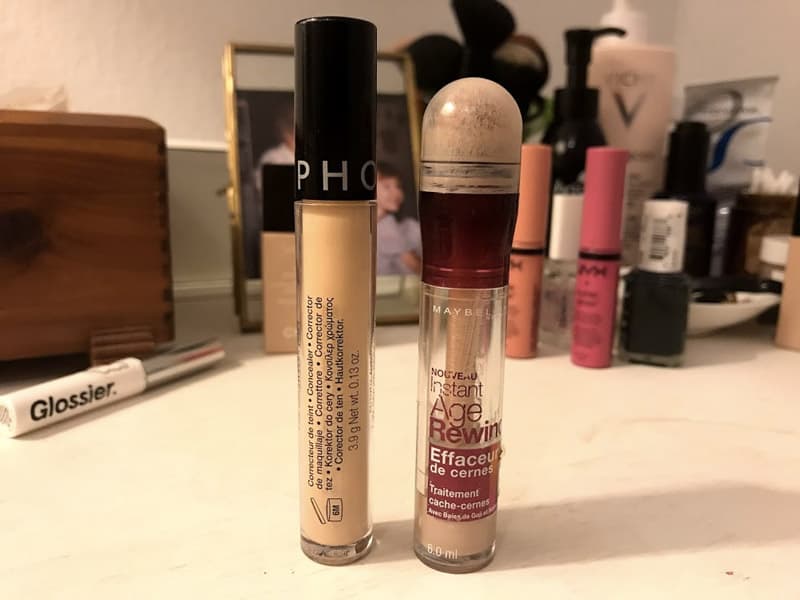 For under-eye concealers, I love Maybelline's dark circle eraser and for everything else, I use Sephora's Bright Future Gel Serum. If you can only do one, get the Sephora one – some days I just use that under my eye around my nose and call it good. They also have so many colors! (I'm #7)
Setting Powder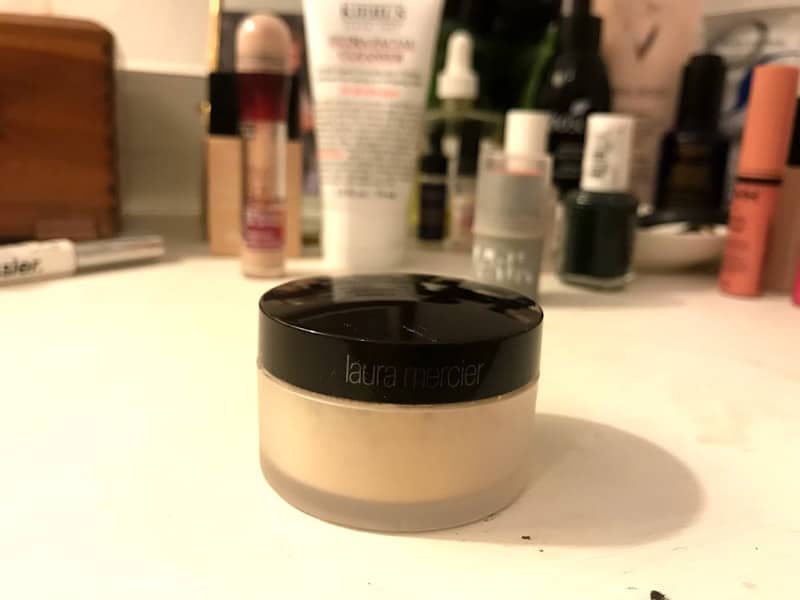 If you have oily skin, a setting powder is a must and my go-to for a long time has been Rimmel's Stay Matte powder. If you're looking to spend a little more, I just started using Laura Mercier's Translucent Loose Setting Powder and it is very nice as well (you can get a travel size version at Sephora). It's pricey though and Rimmel's is great.
Blush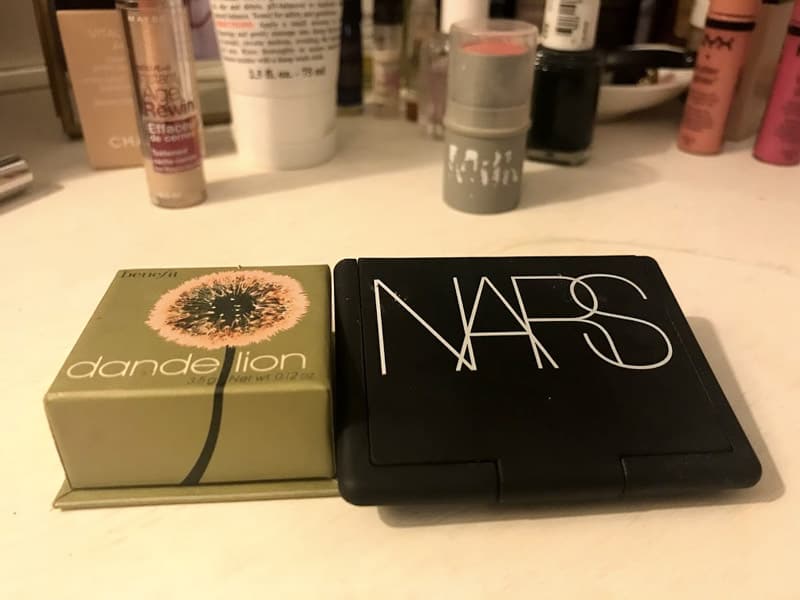 My favorite beauty item is blush and I'm constantly telling myself that no, I do not need another peachy-pink option. Nars Orgasm is sooo pretty and is supposedly universally flattering (the best of the peachy-pinks). I've also found that Wet n Wild Color Icon in Pearlescent Pink is very similar. I love Benefit's Dandelion for a soft pink and Milk's lip + cheek makeup in Perk is a great multitasker and blends so well. I haven't tried Tarte's blushes, but I'm dying to and I've heard they're great.
Mascara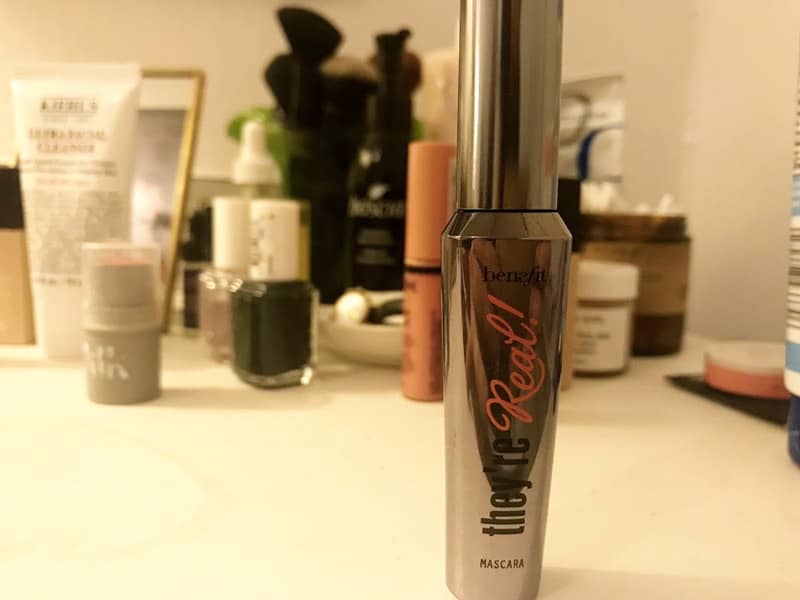 Mascara is such a balancing act. Water/smudge proof enough to last the entire day and through that travel mishap breakdown you're bound to have, but still easy to remove. For me, Benefit's They're Real! is the best formula. I don't really love the brush, but I can rub my eyes all day, cry because my dog looks sad, and it still looks fine. A couple drugstore options I like are Maybelline's Volum'Express The Rocket and Cover Girl's LashBlast. Go ahead and get waterproof.
Eyeshadow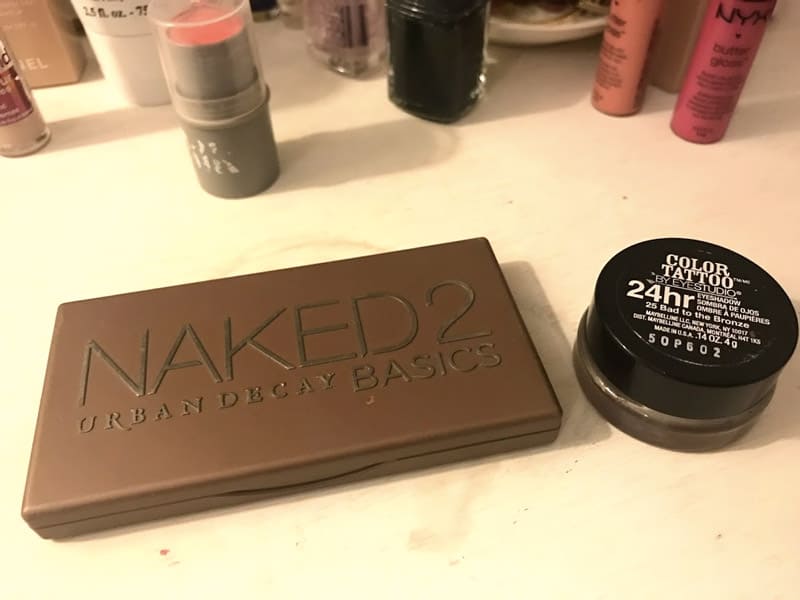 When traveling I usually bring one eyeshadow palette and call it good. Urban Decay's Naked 2 Basics has been my favorite for a while. I also like Maybelline's color tattoo in Bad to the Bronze, if you're looking for a quick cream eyeshadow.
Eyeliner/Eyebrow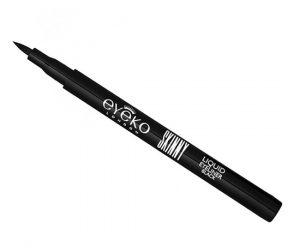 I'm not super into eyeliner (okay fine, I'm terrible at it), but even I can manage to put on Eyeko's Skinny liquid liner. I also like Rimmel's black kohl liner. Most days though, I just use Sephora's waterproof 12hr pencil in Sun Tan or Flirting Game for a softer look.
I've been using Glossier's boy brow for a few months now and it's okay – better for those who already have thicker eyebrows (not me). Benefit has a great range of brow products. NYX has a nice brow powder option and so do like a million other brands. If you're running out of space now, you could totally skip this.
Lips
Now for lips. You'll want something fun and red, and something else a little more wearable (you know, a my-lips-but-better shade). I like Nars Velvet Matte Lip Pencil in Cruella for the red, but you have sooo many options. Same thing for your MLBB shade. Rouge Dior Brillant Lipshine lip in Paname is amazing if you're looking to splash out a bit, or NYX butter gloss is a great affordable alternative. Right now I'm also into Bobby Brown Luxe Lipstick in Neutral Rose.
Tip: A nice red lipstick will give off an appearance that you're wearing more makeup that you are so it's a good option if you're traveling with minimal makeup.
You'll also want a basic lip balm you can easily pop on through the day. I love Fresh Sugar Lip Treatment in Rose even though it's a little crazy to spend $22 on lip balm. Palmer's is the best if you don't mind a chocolate-y taste and I always bring along simple Carmex as well.
Hair Care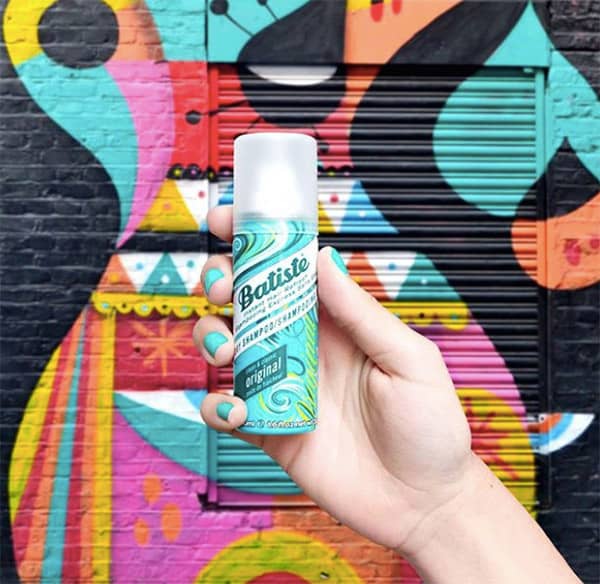 Many hostels and budget hotels provide shampoo and conditioner… but it's usually low-quality industrial soap. Nicer hotels might offer a better selection but even then it's a bit of a gamble. I recommend using whatever shampoo and conditioner that you normally use and then putting them into the GoToob bottles. I also only wash my hair every few days so even for a two-week trip I'm only breaking out the shampoo a few times. 
I haven't tried it myself, but lots of travelers really like Lush Shampoo bars — they're supposed to last 80 washes. Plus they're small so they weigh/take up less space than liquid shampoo. And they come in lots of scents. They also have conditioner bars.
I love dry shampoo, but I've had the full-size versions taken away when trying to carry them on. To be safe, grab one of the travel size ones from the drugstore (Batiste is a fav) or from the checkout line at Sephora (Klorane and Amika are great).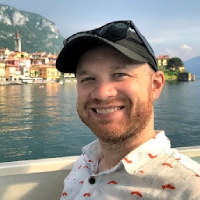 Latest posts by James Feess
(see all)
No Funny Business
The Savvy Backpacker is reader-supported. That means when you buy product/services through links on the site, I may earn an affiliate commission — it doesn't cost you anything extra and it helps support the site.
Thanks For Reading! — James
Questions? Learn more about our Strict Advertising Policy and How To Support Us.