There are a lot of great travel backpacks on the market but most of them are designed to be unisex. But some women find that unisex backpacks don't fit them super well, so a few backpack companies have finally started making bags with updated design features to better fit females. In this article, we'll talk about the best travel backpacks for women to help you find your perfect bag.
---
Female-Specific Travel Backpack Features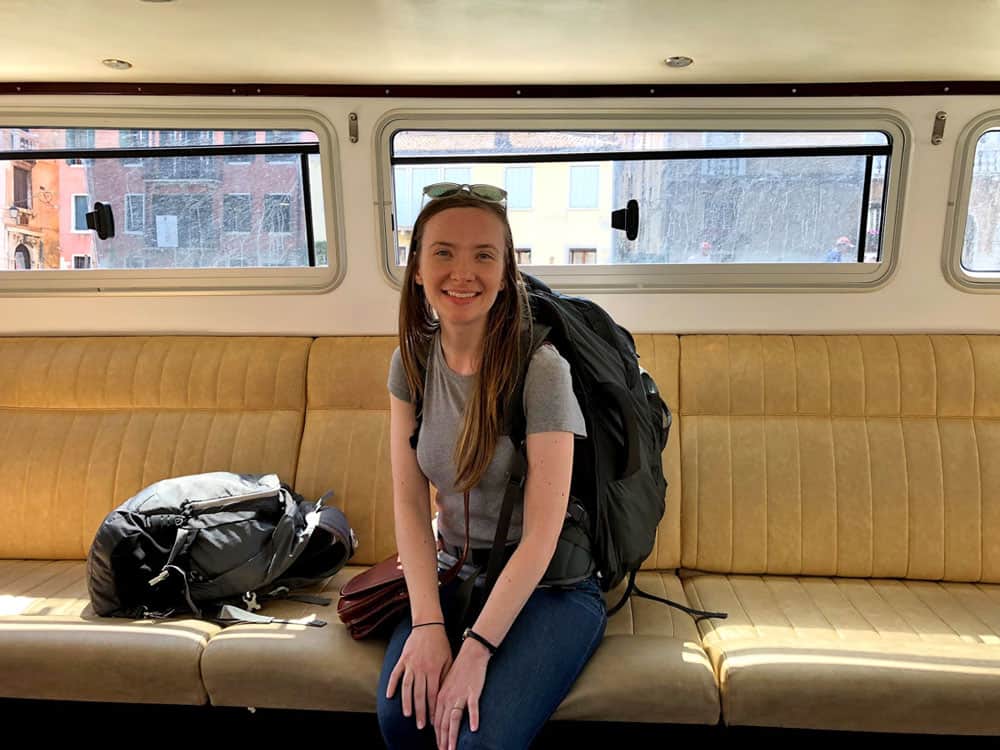 So what is the difference between a unisex travel backpack and one designed for women? Basically, there are a few small design tweaks that help the backpack fit a women's body. That said, the differences aren't hugely different than non-gender-specific backpacks but sometimes those little changes make a big difference for some women.
Below are a few things you might want to look for in a travel backpack:
Shoulder Strap Shape and Placement
In women-specific travel backpacks, the shoulder straps are often shaped/curved and the sternum strap redesigned to better fit females. It's usually a subtle difference but it can help.
The shoulder straps are often set a little closer together since women tend to have narrow shoulders and neck.
Torso Length
Another thing to look at is your torso length. In general, women have a shorter torso than men so many women's travel backpacks have less distance between the shoulder straps and the hip belt. This helps keep the pack closer to your center of gravity so the load is better balanced against your back.
However, if you're tall then you might find that a unisex travel backpack fits better.
Hipbelt
Many women-specific travel backpacks come with a slightly narrower hipbelt to give a better anatomical fit.
Overall Size & Shape
Women-specific travel backpacks are sometimes slightly smaller than their unisex counterpart — usually because the pack is a bit narrower to better fit a smaller frame.
On one hand, this means the bag might fit a little better but it also means that you can't fit as much stuff in your bag. The difference usually isn't vastly different but it's common for the bag to be 1-3 liters smaller than its counterpart.
Color Options
This one kind of annoys me but women's backpacks often come in more "feminine" colors. It's not a huge deal but I'd rather just have a simple black backpack and not some light purple or other "girly" color.
---
Other Things To Look For In A Travel Backpack
How Much Capacity Do You Need?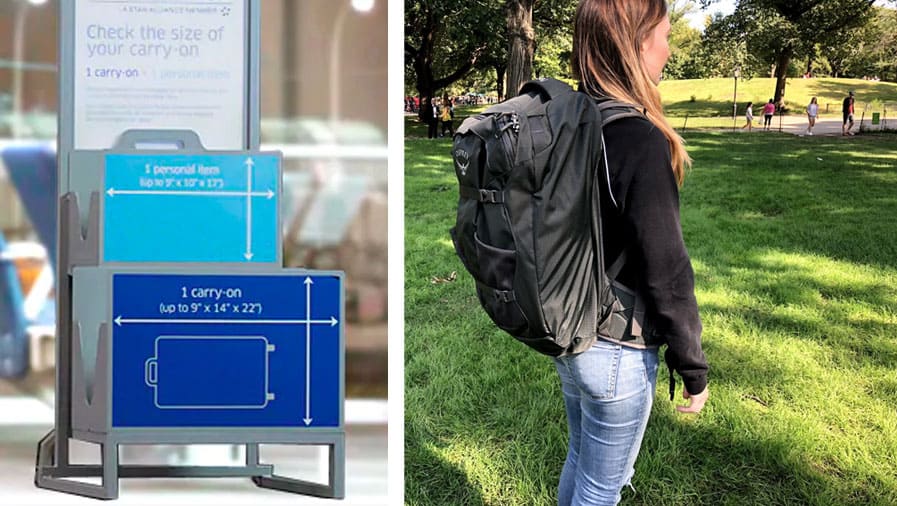 The first thing to consider when choosing your backpack is to determine if having a carry-on size bag is important to you.
In general, the max carry-on size travel backpack is around 43-45L so we recommend backpacks in the 35L-45L range.
However, for some travelers, having more space in their bag is more important than having to worry about having to comply with airline carry-on size restrictions. Or maybe you'll only be traveling by train where your backpack size doesn't matter.
No matter what sise you get, you want to ensure that you can actually carry your backpack comfortably so if you're 5'2″ and 100 lbs then you might not want a huge 70L backpack that's as big as you are and weight 40+ lbs when fully packed.
"Travel" Backpacks Vs "Hiking" Backpacks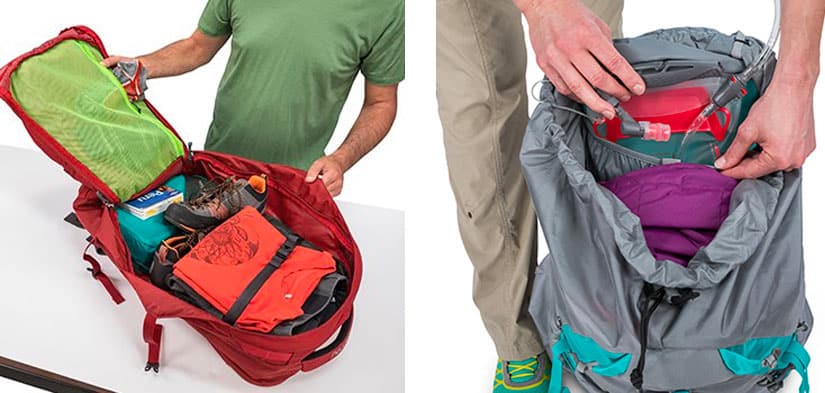 There are generally two styles of backpacks — travel style and hiking style. Both can be used for travel but each has their own positives and negatives.
Travel backpacks are built specifically for urban travel. For simplicity's sake, we think of this style as a suitcase with backpack straps (i.e. they open up like a suitcase). These "front-loading" backpacks make packing and unpacking simple — just unzip the bag and get what you need. These backpacks usually also have pockets and compartments that help you organize all your stuff.
But travel backpacks do have a few downsides. Mainly, travel backpacks aren't aren't designed to be carried for long periods of time because their shape and shoulder harness are optimized for capacity and packability and not long-term comfort. This isn't typically a huge deal since you're rarely wearing your bag for long periods of time but travel bags will make your back & shoulders hurt much more quickly than a hiking backpack.
Hiking Backpacks are built specifically for long hikes through the wilderness. Most are "top loaders" — which means there is one opening at the very top of the bag and you "stuff" all your gear into the bag (like you're putting stuff into a trashcan). This makes it a pain to unpack because you have to remove things if you need access to the bag's contents.
But hiking backpacks are longer and more slender than travel backpacks (which gives it a better center of gravity) and their shoulder straps are typically much more comfortable/advanced. So you can wear these bags much longer before they become uncomfortable.
In general, despite a few shortcomings when it comes to comfort, we still prefer using a travel style backpack since they're just much easier to actually use for urban travel — especially if you're city-hopping. But plenty of people use hiking style bags and they're perfectly happy.
Note: Many modern/high-quality travel backpacks have a hiking-style harness but open like a suitcase so they're the best of both worlds.
Organization, Pockets, and Laptop Compartment
Just about every backpack has one large main compartment and then a few smaller pockets to help you organize your smaller items.
---
Our Top Picks For Best Travel Backpacks For Women
Osprey Fairview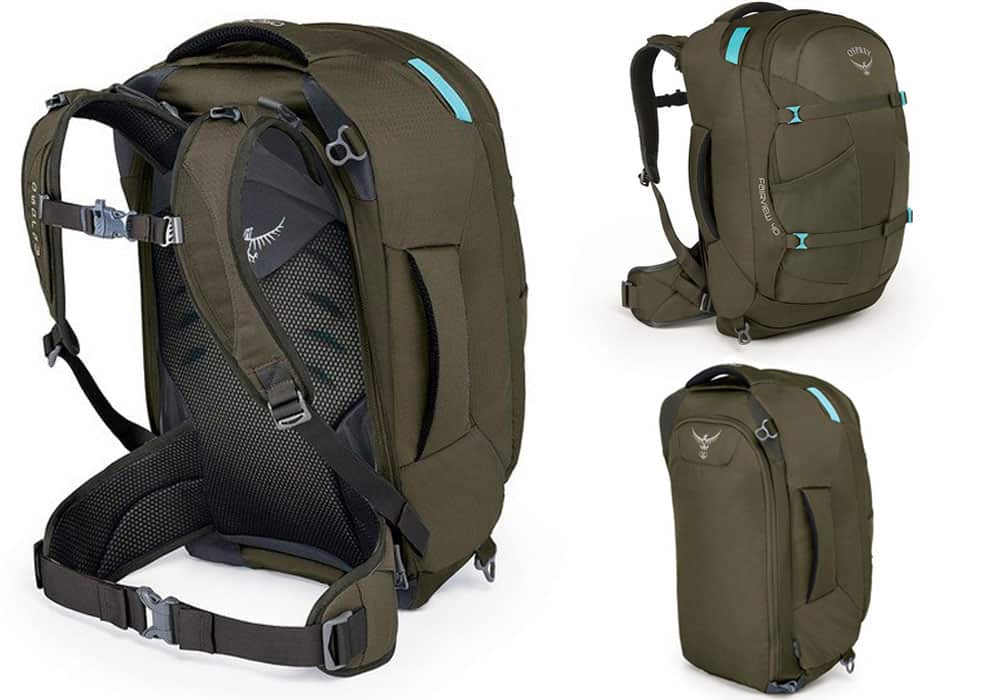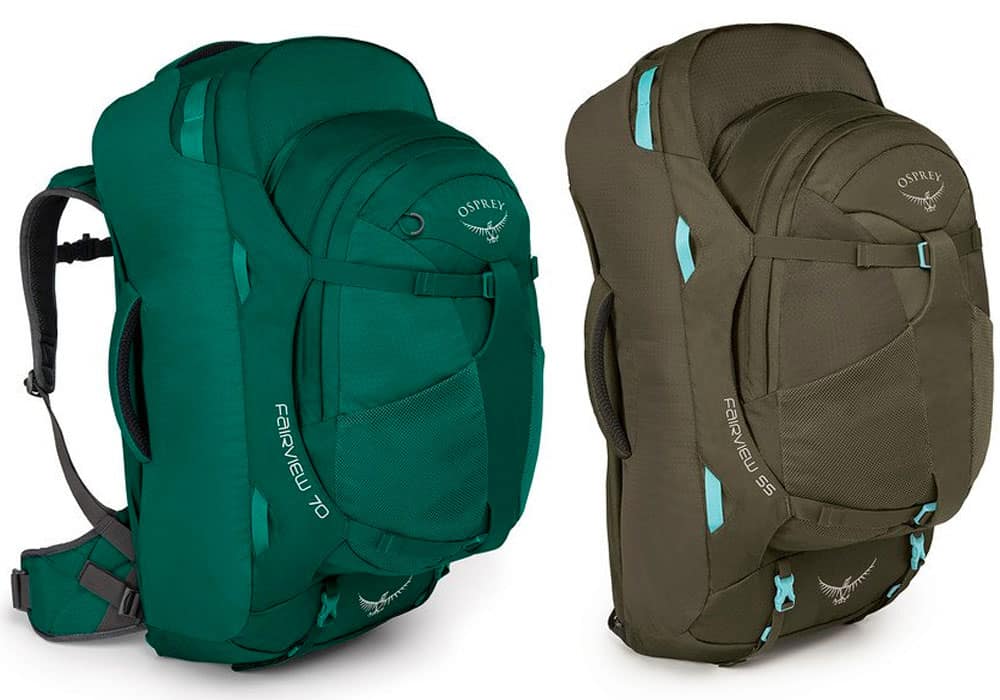 The Osprey Fairview is a line of female-specific travel backpacks that is really hard to beat as it does a lot of things really well for a very solid price.
This front-loading backpack has an advanced hiking-style shoulder harness and hip belt so it's comfortable to wear.
The Fairview series comes a 40L, 55L, and 70L and each liter size is available in XS/S and S/M to ensure a proper fit.
Additionally, the 55L and 70L models both come with a detachable daypack.
Price: $160-$200 (depending on size)
Available From:
Kelty Redwing 40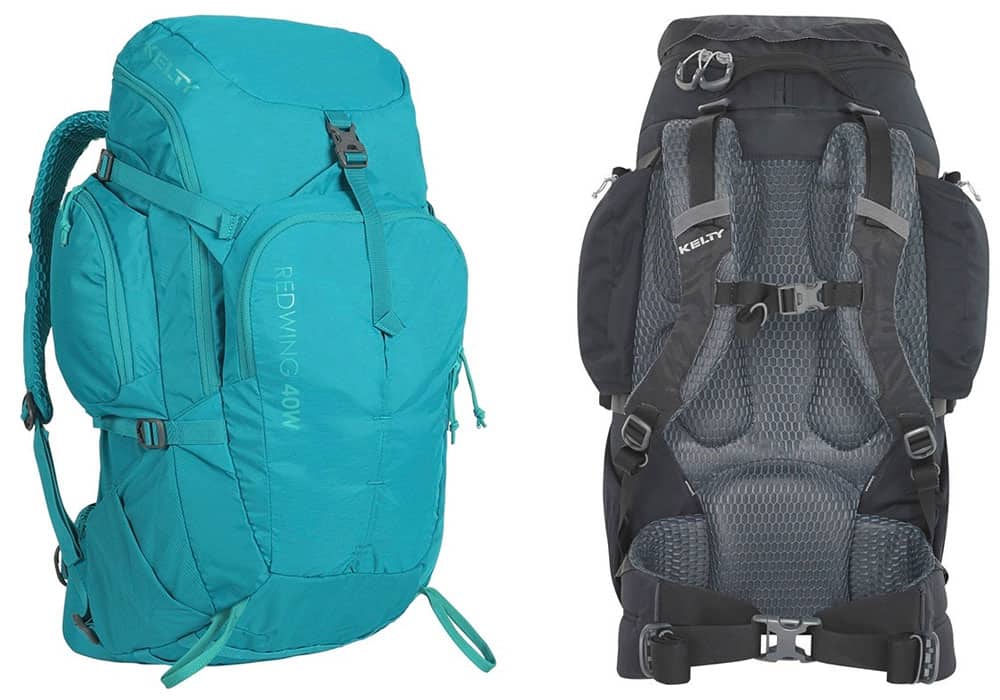 The Kelty Redwing 40 is another one of our favorite women-specific travel backpacks. The Redwing 40 is front-loading but it also has a very nice hiking-style shoulder harness with well-padded shoulder straps and hipbelt.
As an added bonus, the Redwing 40 also one of the most affordable travel backpacks on our list so it's a great value.
Price: Around $125
Available From:
Tortuga Outbreaker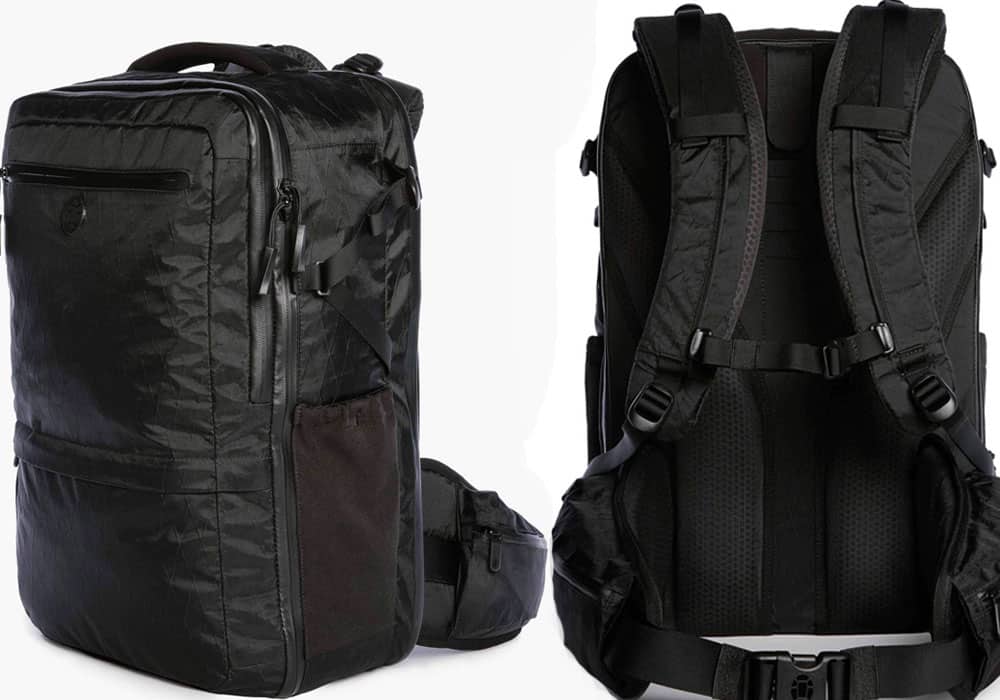 The Tortuga Outbreaker doesn't technically come in a women's version but it does have an adjustable torso length so it's a nice option if you're shorter or taller than average.
This is a true travel backpack so as you can tell by its boxy shape — which means it can fit a lot of stuff. The Outbreaker is a "beefy" bag so its heavy but it also has a lot of padding on the should straps, hip belt, and back.
The Outbreaker comes in both 35L and 45L.
Price: $269 & $299
Available From:
REI Co-op Ruckpack 40 & 65 Pack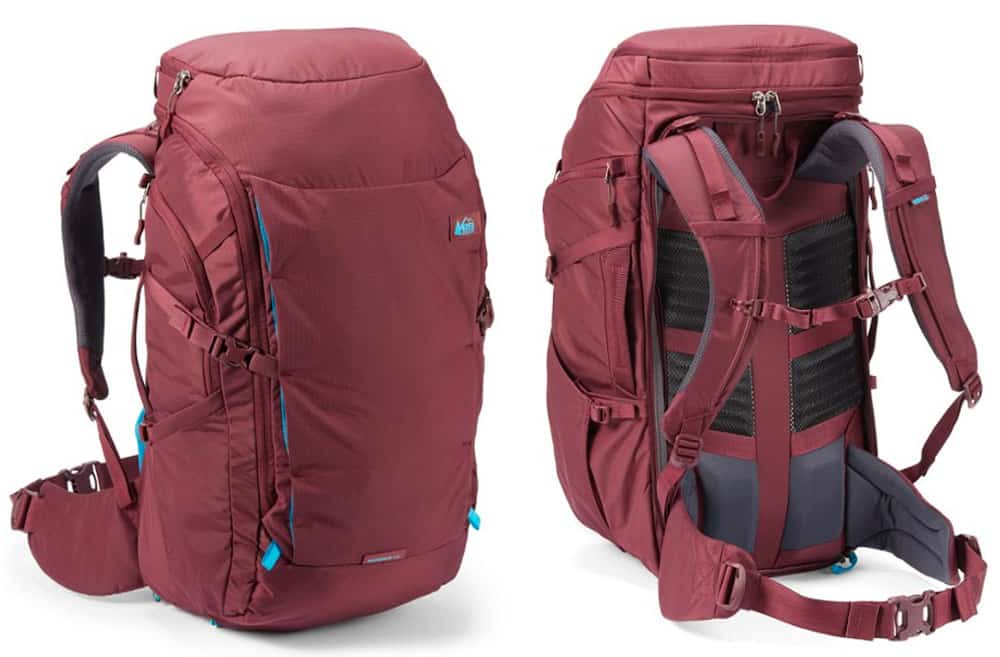 REI, one of our favorite outdoor retailers, actually makes some nice quality travel backpacks for reasonable prices. Our favorite is their Ruckpack series.
The women's Ruckpack is a sleek front loading bag with a solid amount of internal space. The shoulder harness is solid but it's not as advanced as other packs on this list.
Price: $139 & $189
Available From:
Osprey Hiking Backpacks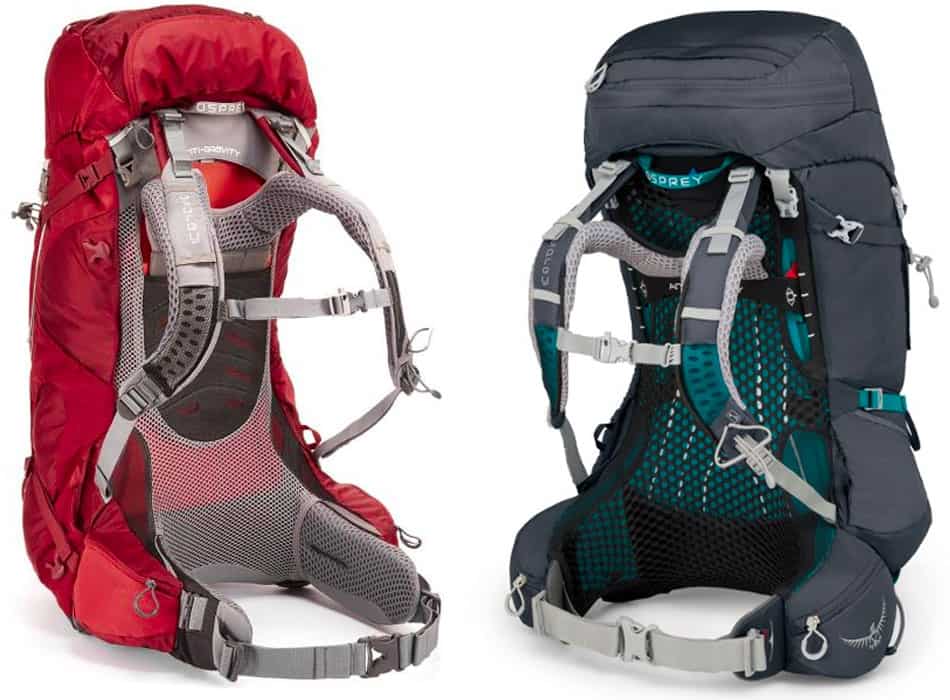 If you're interested in a hiking backpack then we highly recommend anything from Osprey — they're the industry leader when it comes to hiking backpacks and everything they make it excellent quality.

They have a wide range on female-specific backpacks that cover multiple sizes and price points ($155-$300+). You can't really go wrong with anything from them. We recommend checking out REI selection of women's hiking backpacks since they carry Osprey's full line of bags.
Here are Osprey's best-rated backpacks:
Unisex Travel Backpacks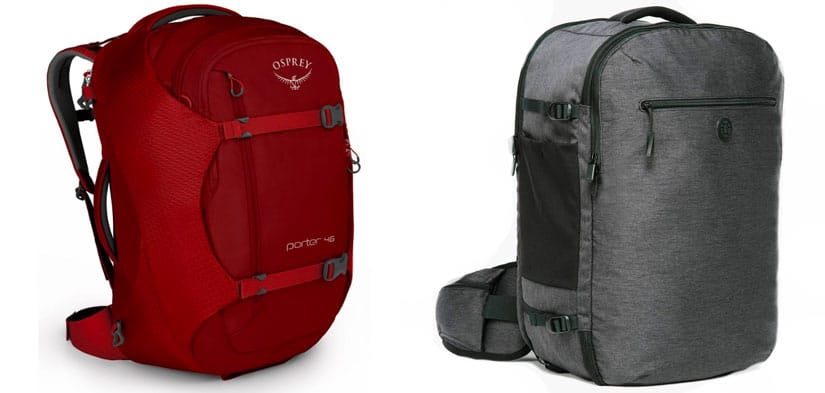 Just because a backpack isn't designed specifically for a woman doesn't mean it's not a solid backpack so we wanted to list out a few of our favorite unisex travel backpacks if you're looking for more option.
---
So Should You Only Buy A Female-Specific Backpack?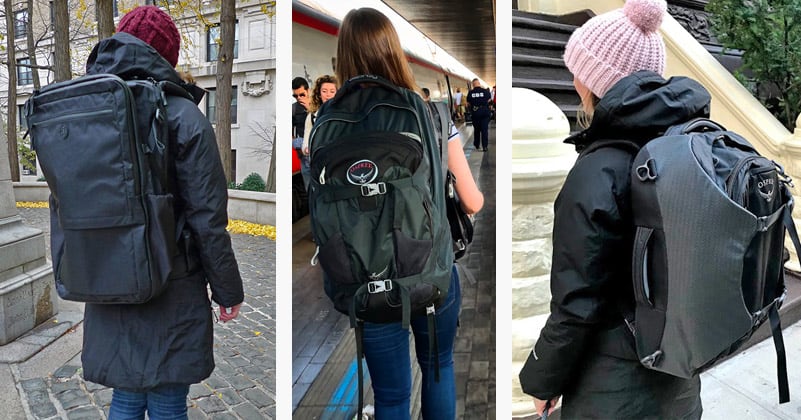 We don't think that all women 100% need a travel backpack that's designed specifically for women. It's nice to have but not absolutely necessary.

We prefer to look at the backpack holistically since there are plenty of great backpacks that are the perfect size, shape, weight, and capacity for your travel style but don't come in a women's version.
That's why we suggest trying on your backpack first when possible because different backpacks will fit body shapes differently.
---
Packing Advice
Of course, choosing your backpack is only half the battle. The other half is actually knowing what to pack inside your backpack.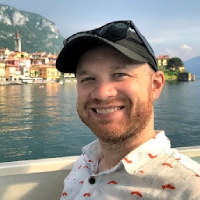 Latest posts by James Feess
(see all)
No Funny Business
The Savvy Backpacker is reader-supported. That means when you buy product/services through links on the site, I may earn an affiliate commission — it doesn't cost you anything extra and it helps support the site.
Thanks For Reading! — James
Questions? Learn more about our Strict Advertising Policy and How To Support Us.