Even though Paris is located near two of the best beer producing countries in the world (Belgium and Germany), the beer craze hasn't been able to take a stronghold in the City of Light. But over the past few years, Parisians have started to embrace beer culture, and it's becoming easier to find great beer. This guide will show you the best places to purchase specialty French, Belgian, German, English, Czech, American, and other international beer, and we'll tell you our favorite bars that serve quality beer.
Beer Shops in Paris
La Cave à Bulles
Located near the Centre Pompidou Museum in the Beaubourg neighborhood, La Cave à Bulles is the place to go for specialty French beer. This small shop specializes in craft beer from all corners of France, so you'll find beer here that you'll probably never see outside of the country. The choices can be a bit overwhelming (especially if you're not familiar with French beer) but Simon, the owner, is happy to guide you to something that you'll enjoy. He also has a few non-French options, but I'd stick with the French beers.
Address: 45 rue Quincampoix, 75004
Closest Metro: Rambuteau (11)
Hours: Tuesday-Saturday 10:00am-2:00pm and 4pm-8:00pm; closed Sunday, Monday, and Wednesday morning
Visit Website
Brewberry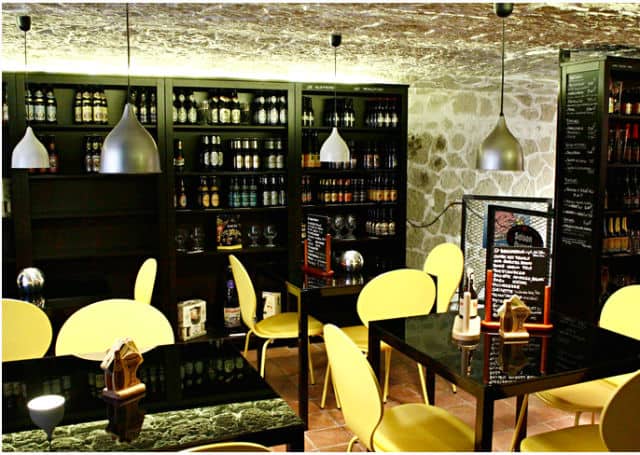 Tucked away off the touristy street of rue Mouffetard, Brewberry has hundreds of beers from all over the world available for your enjoyment. Prepare to be amazed when browsing the beer-lined walls. The atmosphere is pretty laid-back. If you'd like to have a drink, there are a few tables available inside and outside, but the place always seems to be busy when I've visited. You can also buy a few bottles to enjoy at a later time if you would rather not drink on site.
Address: 18 rue du Pot de Fer, 75005
Closest Metro: Place Monge (7)
Hours: Monday-Tuesday 3pm-9pm, Wednesday-Saturday 12:30pm-11pm, Sunday 12pm-9pm
Visit Website
La Moustache Blanche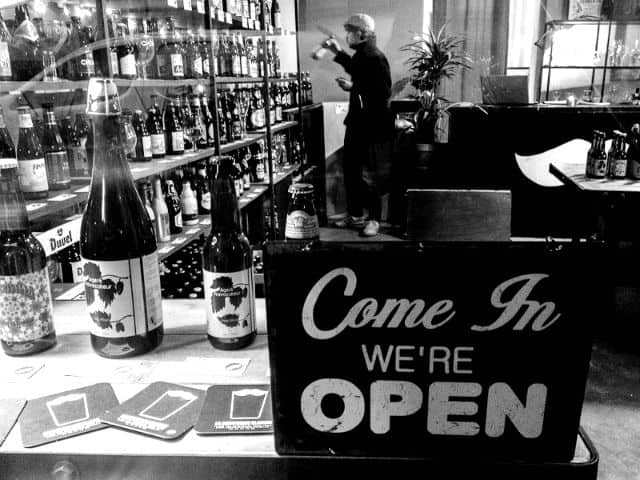 This newcomer to the Paris beer scene has been making quite a name for itself. Tucked away in the corner of the Marais neighborhood, this shop has a few hundred types of international beer. They do have a small refrigerator stocked with cold beer if you want to enjoy a brew right away. If the weather is nice, I highly recommend purchasing a few cold beers and taking them a block over to the Place des Vosges (one of my favorite spots for a picnic or relaxing in the sun). There is also green space along the banks of the Canal St. Martin (only about a 10-minute walk away) which is another nice place to enjoy a relaxing drink.
Address: 16, rue des Tournelles, 75004
Closest Metro: Bastille (1, 5, 8)
Hours: Tuesday-Thursday 11:00am-8:30pm, Friday-Saturday 12:00pm-9:30pm, Sunday 2:00pm-8:00pm
Visit Website
Brasserie de la Goutte d'Or
Located in Paris' "little Africa" neighborhood of Goutte d'Or (near the Barbès Rochechouart metro station), the Brasserie de la Goutte d'Or is one of the few (if not the only) breweries in the city of Paris. This one-man-shop opened its doors at the end of 2012 and it is poised to revitalize the craft brew scene in Paris — which was bustling a few decades ago. These beers are named after neighborhood spots and take inspiration from the African markets in the neighborhood. The beer named after the Chateau Rouge metro holds a special place in my heart as it is the metro station I used every day (it might also be the worst metro station I have ever used). You can stop in for a brewery tour (check their schedule), and the owner will be happy to let you sample his brews. You can also stop in to buy cold 50cl bottles for about 4€, but the beer is also sold at most of the other shops mentioned in this guide. Here is a nice blog post I found about the brewery that has some good photos and information.
Address: 28 rue de la Goutte d'Or, 75018
Closest Metro:: Barbès Rochechouart (2, 4)
Hours: Thursday-Friday 5pm-7pm, Saturday afternoons from 2pm-7pm
Visit Website
Le Temple De La Bière Bootlegger (aka Bootlegger)
This great little shop has been around for nearly 30 years and is located in the Montparnasse neighborhood. It may be a bit out of the way for some visitors, but their prices are probably some of the lowest in the city. They have an amazing selection of over 500 beers from around the world, but the focus is heavily on the Belgian side. They also have an amazing selection of beer glassware, which enhances the drinking experience and makes a nice souvenir.
Address: 82 rue de l'Ouest, 75014
Closest Metro: Pernety (13)
Hours: Tuesday-Saturday 10:30am-1:00pm and 4pm-8:30pm; closed Sunday and Monday
Visit Website
Hop Malt Market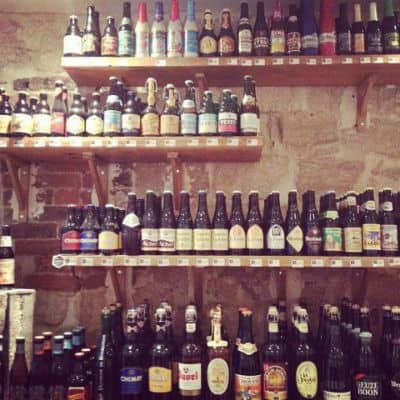 This pint-sized beer shop has a nice rotating selection of beers and reasonable prices.
Address: 79 Rue Saint-Maur, 75011
Pommier
This secret little gem is located inside one of the oldest covered markets in Paris — Marché Beauvau (near the Bastille). They have a pretty good selection of Belgian, German, and some French beers. Most 33cl bottles are priced around 2€, and 75cl bottles are around 5€ — which might be the best prices I've seen in Paris. While you're there, be sure to pick up other fresh food at the market.
Address: Marché Beauvau, Place d'Aligre, 75012
Closest Metro: Ledru-Rollin (8)
Hours: Tuesday-Saturday 9am-1pm and 4pm-7:30pm; Sunday 9am-1:30pm

Bières Cultes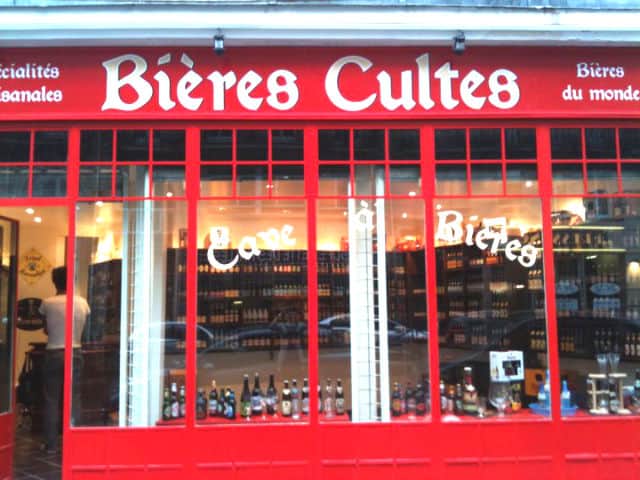 Bières Cultes is a small specialty beer chain in Paris which has three locations. The selection is good, the prices are fairly reasonable, and the staff is friendly. They are worth checking out if you're in the area.
Address: 14 rue des Halles, 75001
Closest Metro: Châtelet (1, 4, 7, 11, 14)
Hours: Monday 5pm-8pm; Tuesday-Friday 1pm-8pm; Saturday 12pm-8pm; Closed Sunday
Visit Website
Other Locations
Address: 25, rue Legendre, 75017
Closest Metro: Villiers (2, 3)
Hours: Monday 5pm-8pm; Tuesday-Friday 11am-2:30pm and 4:30pm-8pm; Saturday 11am-8pm; Closed Sunday
Address: 40, rue Damrémont, 75018
Closest Metrot: Lamarck-Caulaincourt (12)
Hours: Monday-Friday 4:30pm-8pm; Saturday 11am-1:30pm and 3pm-8pm; Closed Sunday

Random Independent Convenience Stores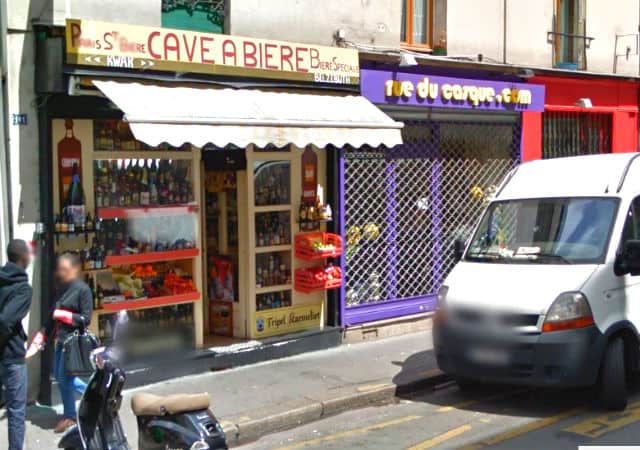 There are small independent convenience stores on nearly every block in Paris. While you're not going to find anything too exotic, I've found that some of these shops have a pretty decent selection of international beers (mostly Belgian) — but it is really hit or miss as I've been to many that just have the same junk you find in a grocery store. The stores that stock a good selection usually have some displayed in their window, but do yourself a favor and just pop into a few of the small shops near where you're staying — you might be surprised at what you find. Plus, I've found that the prices for specialty beer are generally really good at these shops.
One such shop is Paris St. Biere at 101 Rue de Charonne, 75011.
Grocery Stores
Most grocery stores in Paris only carry mass produced beer, but some do carry a decent (although not great) selection of beer. It really seems to be random. The Monop' (small chain grocery store) near our apartment had a surprisingly good selection of Belgian beers, but the Monoprix (which is a large version of Monop') in our neighborhood hardly had anything. Of all the grocery stores I've been to, Monop' is the only one that I've seen with a good selection, but each store seems to differ.
Bars That Serve Great Beer
La Fine Mousse
This fine establishment is the trendiest craft beer bar in Paris. And luckily for me, it was only about two minutes from my apartment. They offer about two dozen beers on tap (mostly French) and a large (150+) selection of bottled beers — hailing from across the globe. There is a good chance that you've never heard of the majority of what's available. The owner of La Cave à Bulles is a business partner at this bar, so you know this place is going to have high standards. The place is fairly small, and it seems to get crowded as the evening goes on. You might want to get there a little early if you want to snag one of the tables. The crowd usually spills outside on busy nights. But all this beer geekery can be a bit expensive — a 25cl draft is between 4€-7€, and a 33cl bottle will set you back 6€-14€. However, I still highly recommend La Fine Mousse to any beer geek.
Address: 6 avenue Jean Aicard, 75011
Closest Metro: Rue St. Maur (3), Ménilmontant (2)
Hours: Every day, 5pm-2am
Visit Website
Le SuperCoin
If you're looking for a bar with a nice atmosphere and great beer that's away from tourists, Le SuperCoin should be at the top of your list. Featuring a few French beers on tap (50cl for 7€) and a few dozen French bottles (33cl for 3€50 – 4€ and 75cl for 8€-9€), this place is hard to beat from a price to quality standpoint. You'll also save 1€ on the draft beers during their happy hour (17:00-20:00). They also have food available.
Address: 3 rue Baudelique, 75018
Closest Metro: Jules Joffrin (12) or Simplon (4)
Hours: Tuesday-Wednesday 11am-12am; Thursday-Saturday 11am-2am; Sunday 4pm-12am (happy hour 6-9pm)
Visit Website
Express de Lyon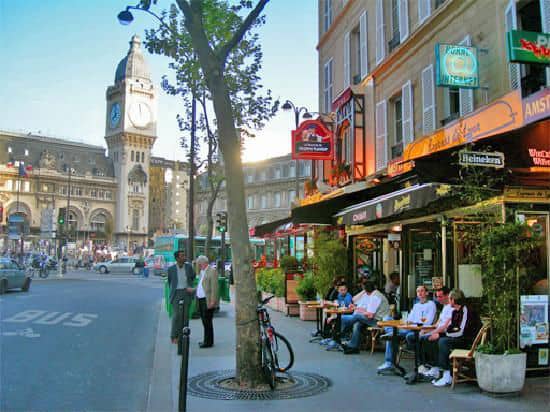 Paris is full of quasi-sleazy bar-cafés that sell lotto tickets and let you bet on horse races and other sporting events. And at first glance, the Express de Lyon looks like one of those places, but it actually has a respectable selection of craft beer — mainly Belgian but some odd balls thrown into the mix. The draft beers hail from across Europe, and the selection is always rotating. The prices are pretty low — especially for the quality of beer you're getting. You'll pay around 3€ per bottle if you drink at the bar, and it will be a little more if you sit outside. I think the pints were around 5€-6€, but my memory is a bit fuzzy on that one. This no-frills bar is located very close to the Gare de Lyon, so it makes it a nice people watching spot.
Address: 1 rue de Lyon, 75012
Closest Metro: Gare de Lyon (1, 14)
Hours: Every day, 8am-12:30am
Visit Website
Académie De La Bière
The Académie De La Bière is a great place to go if you've got a craving for Belgian beer. This small bar has a very large selection of bottled beers and about 10 on tap. The atmosphere is very nice, and it's popular with students as it is fairly close to many of the city's universities. There are also two fairly large outdoor seating areas which are enjoyable on a nice day or night. Most 33cl bottles are 6€60 (there are a few more expensive options), and 50cl draft beers are 8€, so this isn't the cheapest place in the city, but it is a nice place to knock back a few cold ones (go during happy hour to save a few euros). Their mussels and fries get good reviews, so you might want to try them as well.
Address: 88 Bis, Boulevard de Port Royal, 75005
Closest Metro: Port-Royal (RER B)
Hours: Every day, 10:00am-2:00am
Visit Website
Brewberry
(see the 'Beer Shops in Paris' section above)
Honorable Mentions
Le Sous-Bock — Irish pub with a decent selection of bottled beers. Not a bad place to stop by if you happen to be in the area, but not worth taking the Metro.
49, Rue St. Honoré, 75001
Taverne De Cluny — A few good beers, but a bit expensive. Their special is usually a pretty good deal, but nothing that special.
51, Rue De La Harpe, 75005
Au Trappiste — Located in a touristy area. Decent selection but high prices.
4 rue Saint-Denis, 75001
Glass — This really isn't a beer bar, but it does have 9-10 decent beers available. The 33cl bottles cost between 6€-8€, and draft pints are 7€.
7 rue Frochot, 75009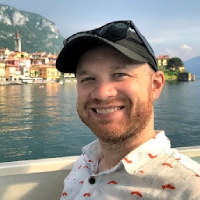 Latest posts by James Feess
(see all)
No Funny Business
The Savvy Backpacker is reader-supported. That means when you buy product/services through links on the site, I may earn an affiliate commission — it doesn't cost you anything extra and it helps support the site.
Thanks For Reading! — James
Questions? Learn more about our Strict Advertising Policy and How To Support Us.