When most people think of Miami they probably think of expensive cars, wild parties, $25 cocktails, and opulent excess — but we want to show you some of the best things to do in Miami Beach and Miami without emptying your bank account.

In this guide we'll cover where to eat, where to drink, what to see, and where to stay when you're on a budget.
Miami vs Miami Beach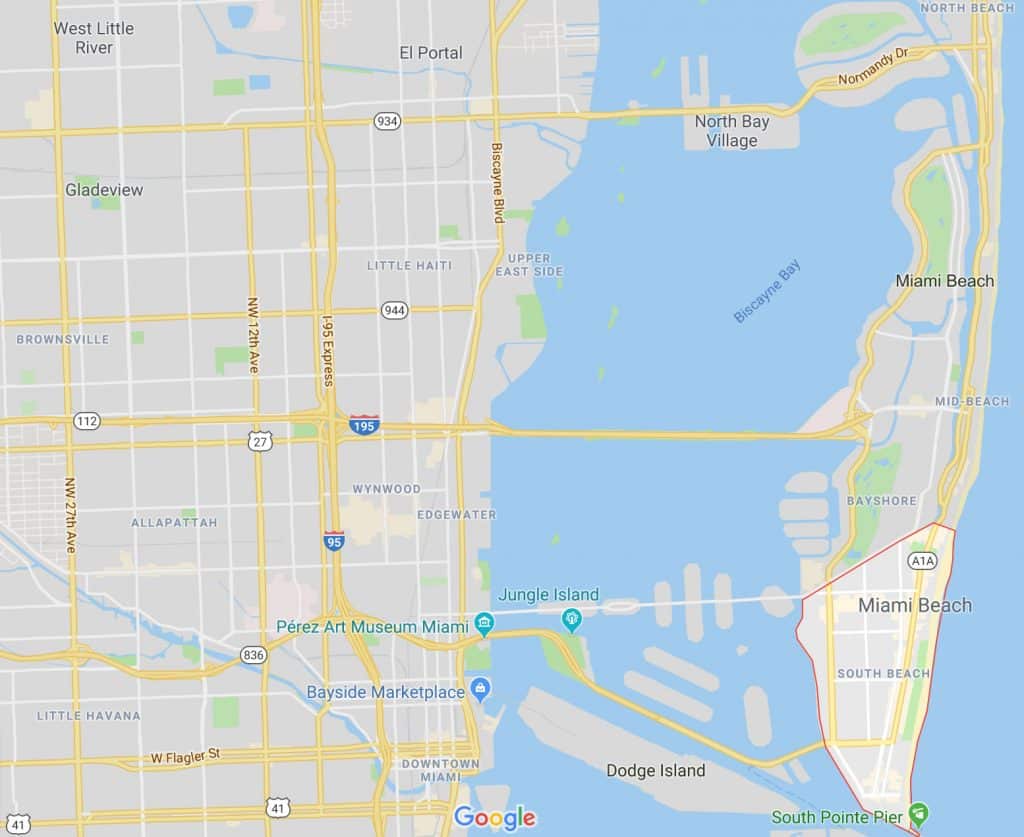 When most visitors think about Miami they're actually picturing the island of Miami Beach. Miami Beach is its own city that's connected via bridges to the city of Miami.

Miami Beach is where you'll find the beaches and resorts. If you venture over to mainland Miami you'll find the most urban parts of Miami like Downtown Miami, Little Havana, Wynwood, Coral Gables, etc.

In this guide, we'll outline some of the best things to do in both Miami Beach and Miami.
Miami Beach Neighborhoods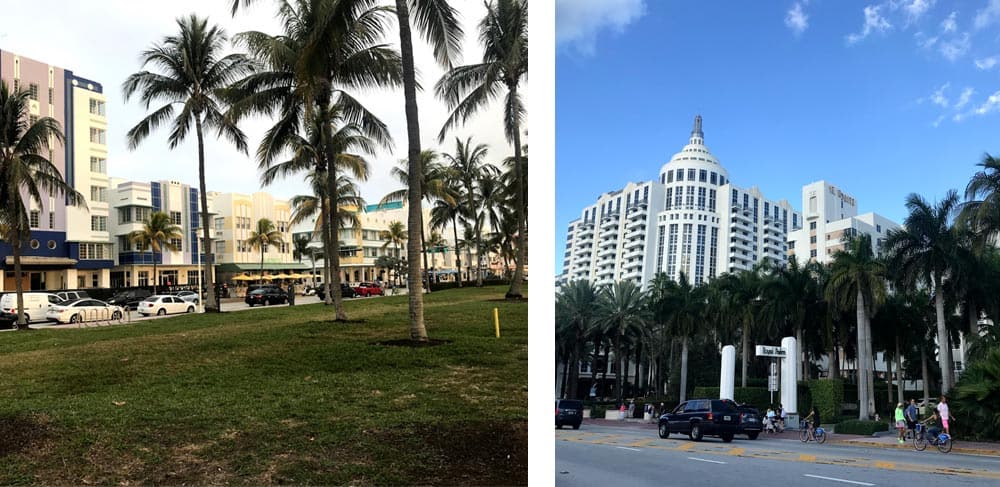 For simplicity's sake, Miami Beach is generally divided into three sections — South Beach, Mid Beach, and North Beach.
South Beach, which runs from about 5th to 25th Street, is the most famous section of Miami Beach and it's where you'll find the majority of the restaurants, shopping, and nightlife. The bars and clubs are open late so the area stays lively until 4-5 am.
Mid Beach, which runs from about 25th St to 65th, has fewer bars and restaurants so it's quieter. It's also a bit cheaper than South Beach but it's still close to the action — it's about 10-15 minute Uber/Lyft ride to the heart of South Beach.
North Beach, which is about everything north of 65th street, is the quietest and most kid-friendly part of Miami Beach. Accommodation can be a little cheaper up here but getting down to the action of South Beach is a bit inconvenient and you'll have to factor in transportation costs.
Where To Stay In Miami Beach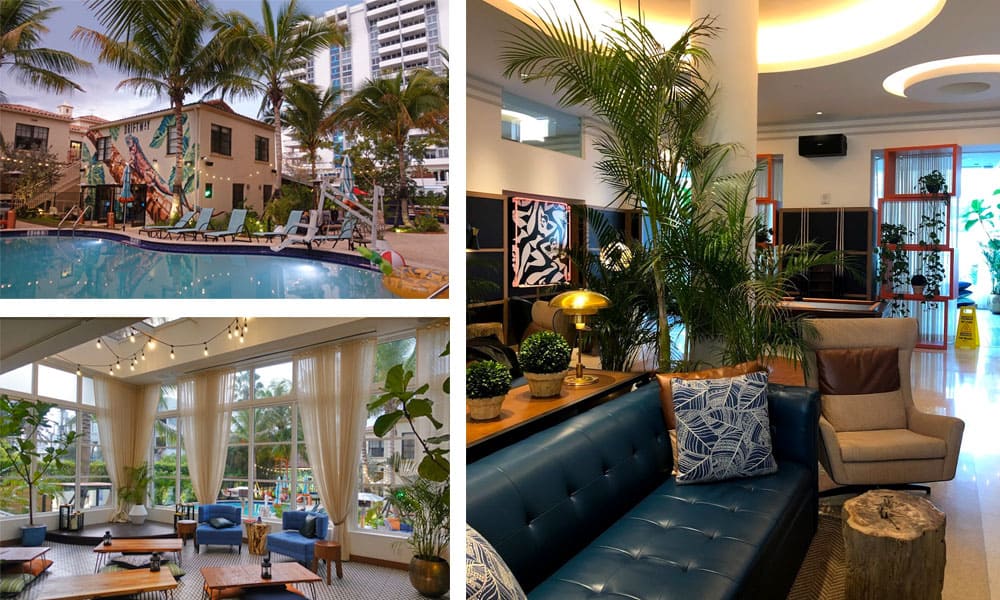 If you want to live it up in Miami Beach the first thing you need to do is find a cool place to stay.
We stayed at the newly-opened and uber-cool Generator Miami Hostel — check them out on Hostelworld to read reviews from past guests.

Generator Miami is located on the border of Mid Beach and South Beach so it's quiet at night but it is a quick ride or about a 20-minute walk to the heart of the South Beach nightlife.

As an added bonus, the hostel is only a two-minute walk to the beach.
As an added bonus, the city's free trolly stops next to the hostel so getting down to South Beach is easy and free.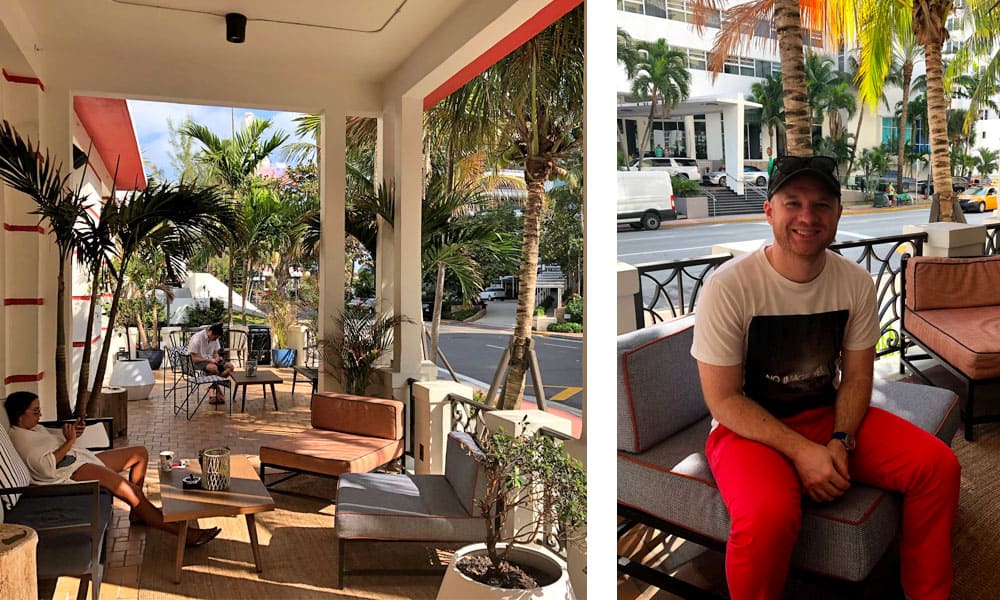 If you're familiar with the Generator chain of hostels you'll know that they're some of the nicest and upscale hostels in Europe (we've stayed at a few during our European travels). The Generator Miami is no different. It feels like you're staying in a boutique hotel but paying hostel prices.
They also have a nice pool with lounge chairs, two bars/restaurants, free bike rentals, free beach towels, and a free breakfast.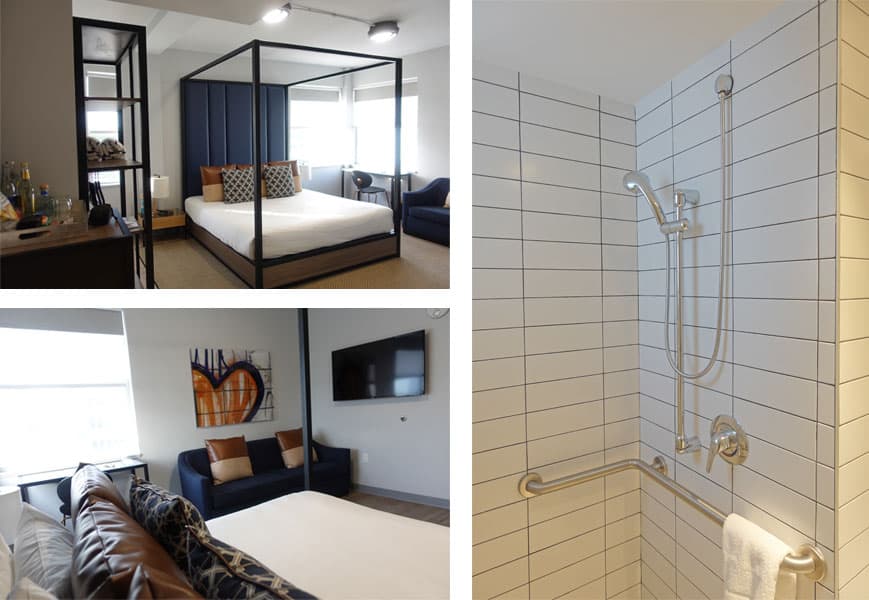 We stayed in a private room but the Generator also has dorm rooms and female-only dorm rooms — so there are options for every budget.
Check out the Generator Miami on Hostelworld to learn more.
Note: Our stay at the Generator Miami was comped as part of a partnership with Hostelworld and Generator Hostels.
---
Getting To & From The Airport
There is a cheap city bus, called the Airport Flyer (Route 150), that connects the airport to South Beach — but the ride will take at least an hour so it's kind of a pain unless you're on a super tight budget.

That's why we recommend taking an Uber/Lyft. I think our ride was around $25. You can also take a taxi which is a flat fare of $35 but a ride share is usually a better deal.
---
Best Budget-Friendly and Non-Tourist Trap Restaurants in Miami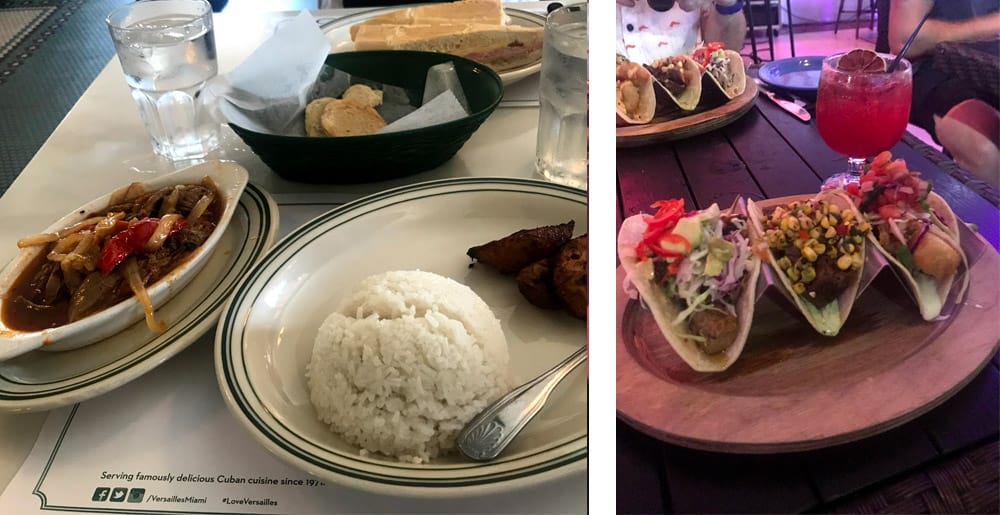 We'll admit that there are a lot of expensive tourists traps and expensive high-end restaurants in Miami so it's not always easy to find a quality meal at a reasonable price — especially on South Beach.

But fear not because we've found some solid places to eat in Miami that won't break the bank and a few non-tourist trap spots that will at least give you a quality meal at an affordable-ish price. But, in general, the more affordable places are located in mainland Miami.

Note: Most restaurants in Miami Beach automatically add an 18%-20% tip to the bill so look at the receipt to make sure you don't tip twice.
Best Budget Miami Beach Restaurants
Below is a list of some solid places to eat that won't cost you a fortune. Of course, there are a ton of excellent place to eat if you don't mind shelling out some serious cash but we've focused on cheap meals here.
La Sandwicherie

Truly excellent to-go sandwiches served on quality baguette bread. They also have great smoothies. The ingredients are fresh and the prices are very affordable — especially for its South Beach location. They're also open to 5 am so its a favorite late-night joint. This place was reccommended by multiple locals.

229 14th St, Miami Beach, FL 33139 (See On Google Maps)
Naked Taco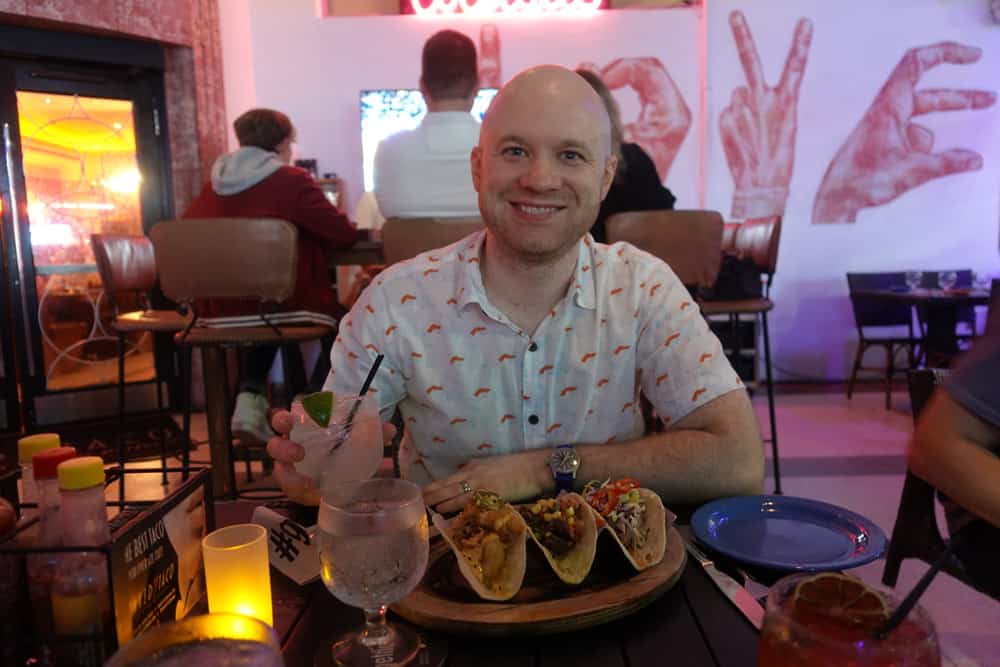 Naked Taco isn't super cheap but it is fairly affordable for the South Beach location and the quality is solid. The tacos are excellent and every one we tried was great — especially the shrimp taco. The drinks were also well-made.

1111 Collins Ave, Miami Beach, FL 33139 (See On Google Maps)
Tropical Beach Cafe

This no-frills Cuban cafe is a nice place to grab a quick bite to eat if you're in the area. And while it's not fancy, it's cheap and the food is pretty good.

2891 Collins Ave, Miami Beach, FL 33140 (See On Google Maps)
Las Olas Cafe

This budget-friendly and modest Cuban neighborhood spot serves up tasty big Cuban sandwiches and large breakfasts all day — it's basiaclly a bodega with a small restaurant. It's a short walk from the heart of South Beach so it is a nice option if you're trying to avoid the other overpriced eateries in the area.

644 6th St, Miami Beach, FL 33139 (See On Google Maps)
Puerto Sagua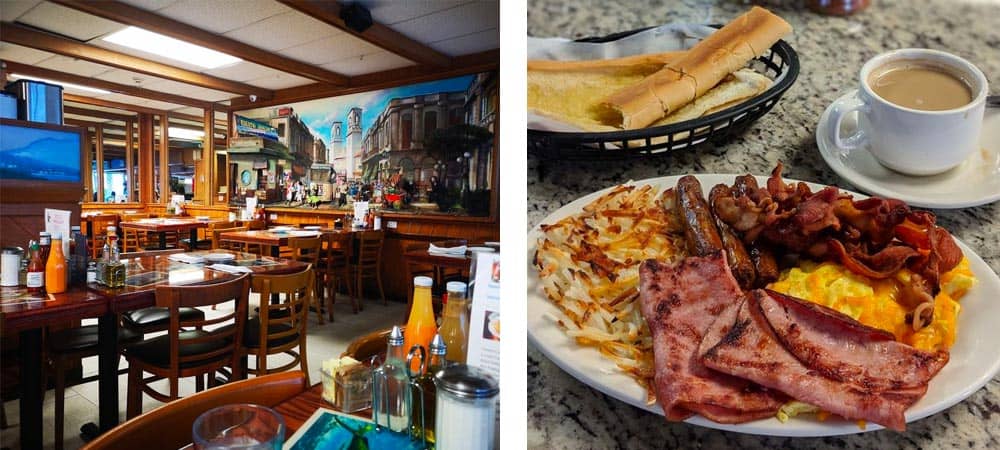 This no-frills diner has been serving up Cuban comfort-food staples in large portions since 1962. The prices are very reasonable and the food is very tasty.

700 Collins Ave, Miami Beach, FL 33139 (See On Google Maps)
El Palacio de Los Jugos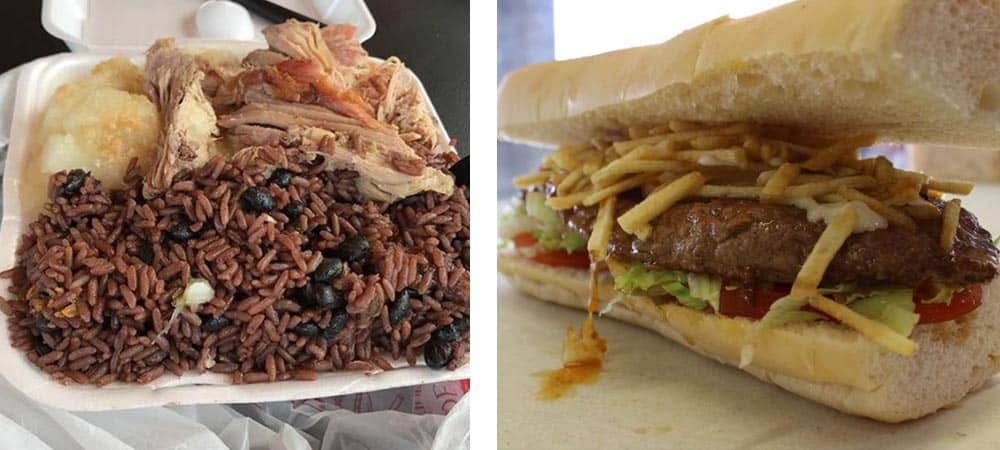 One of the few places serving authentic Cuban food at good prices in Miami Beach (they also have multiple locations throughout Miami). Cafeteria style. Huge portions. Great selection of fresh juice.

555 Jefferson Ave, Miami Beach, FL 33139 (See On Google Maps)
Charlotte Bakery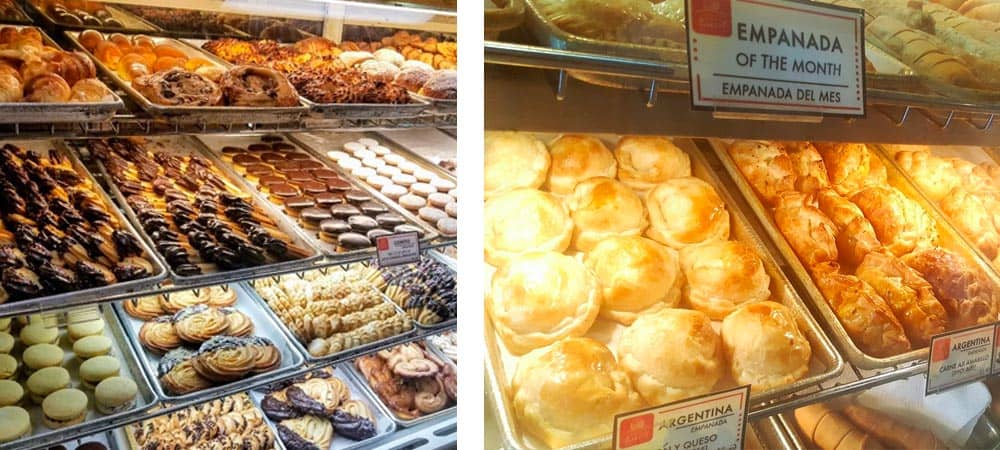 This hole-in-the-wall family-owned bakery makes some amazing empanadas and other Latin-American pastries. Prices are affordable.

1499 Washington Ave, Miami Beach, FL 33139 (See On Google Maps)

Havana 1957 Cuban Cuisine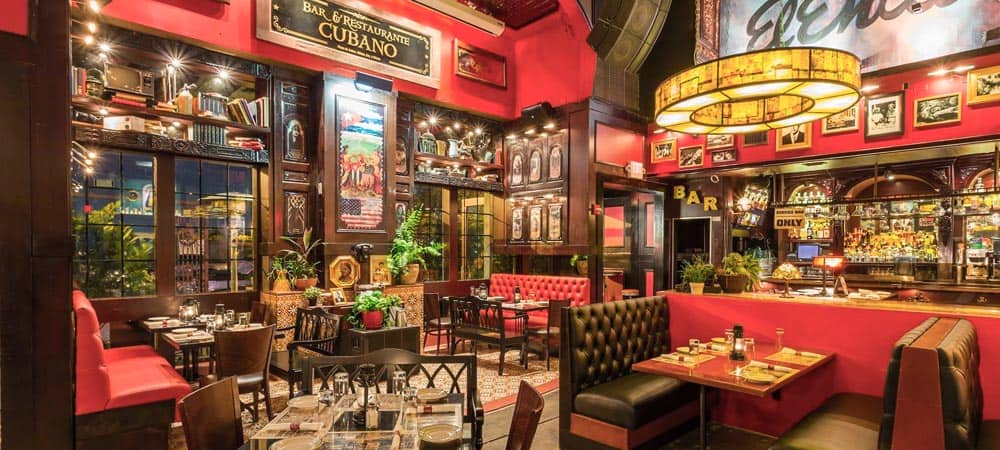 Ok, Havana 1957 might be a small chain and it's fairly touristy, but the food is actually pretty good and they have a huge selection of rum and Cuban-inspired cocktails.

And while it might not be our first choice for Cuban food, they do have a location on the iconic Ocean Drive so it's a nice spot for people watching. The prices are kind of high (but normal for the location) but the quality is pretty good for the touristy location.

See Locations on Google Maps
11th Street Diner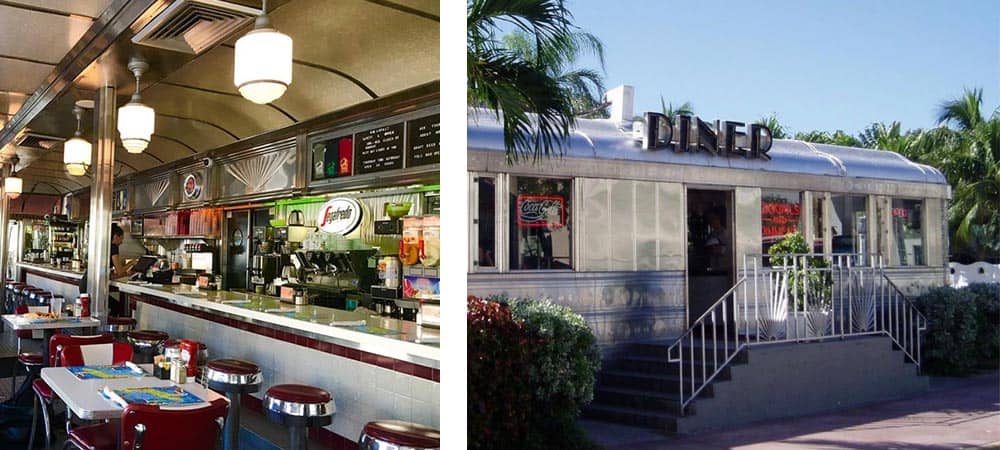 This retro diner, which was once a railroad dining car, is open 24/7 and serves up just about everything — they serve up a mean breakfast. And the prices are very reasonable for its South Beach locatio.

1065 Washington Ave, Miami Beach, FL 33139 (See On Google Maps)
Pizza Bar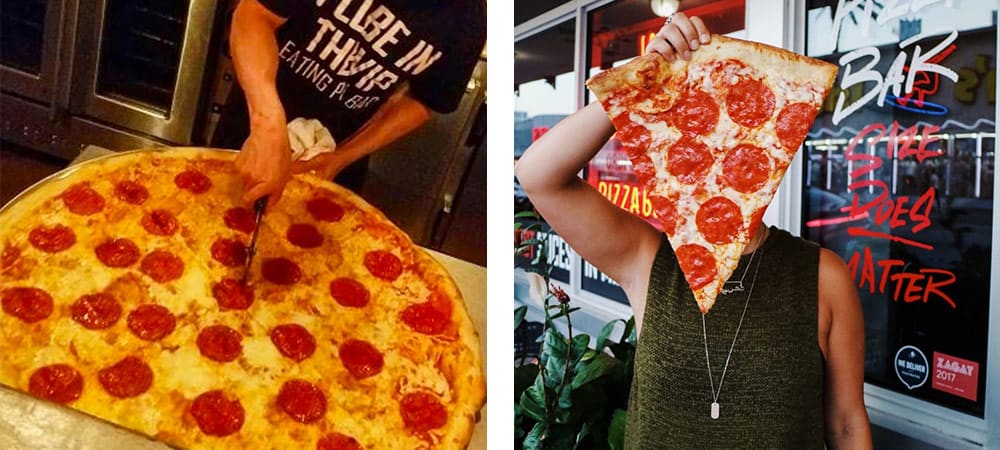 Cheap, huge, and tasty slices of thin-crust pizza.

1627 Collins Ave, Miami Beach, FL 33139 (See On Google Maps)
La Leggenda Pizzeria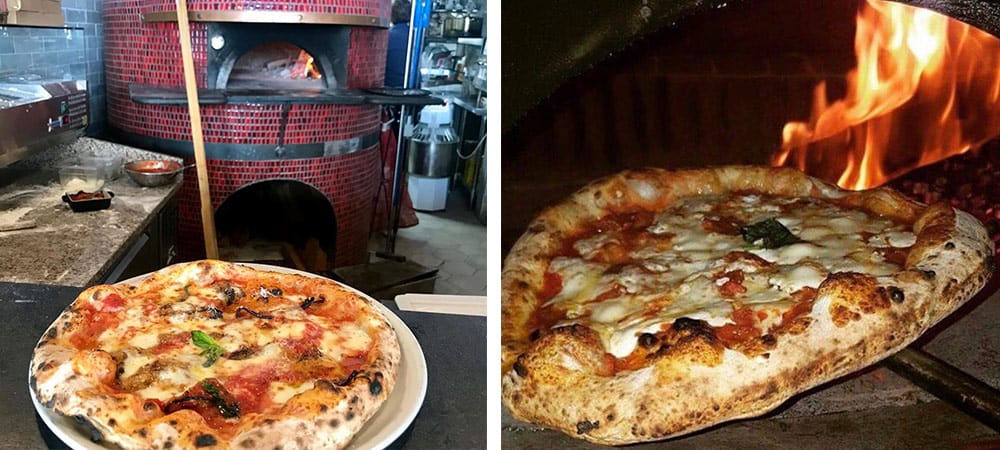 This is the place to go for truly excellent and award-winning Neapolitan-style pizza. The chef is from Naples, Italy and he won the award for the "best pizza in the world" in 2012 so they're doing something right. We wouldn't say its "budget" but the prices are reasonable for the area.

224 Española Way, Miami Beach, FL 33139 (See On Google Maps)
Ricky's / Artichoke Pizza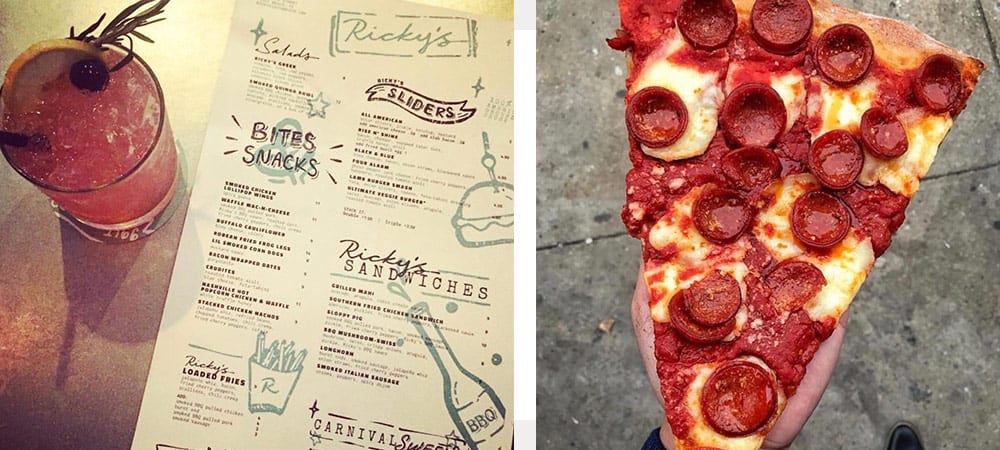 Ricky's is an 80s-themed bar but they also have amazing NYC-style pizza from Artichoke Pizza (a popular NYC pizza place). And best of all, their 5pm-10pm happy hour gives you 50% off pizza and all drinks at the bar.
1222 16th St, Miami Beach, FL 33139 (See On Google Maps)
Alma Mexicana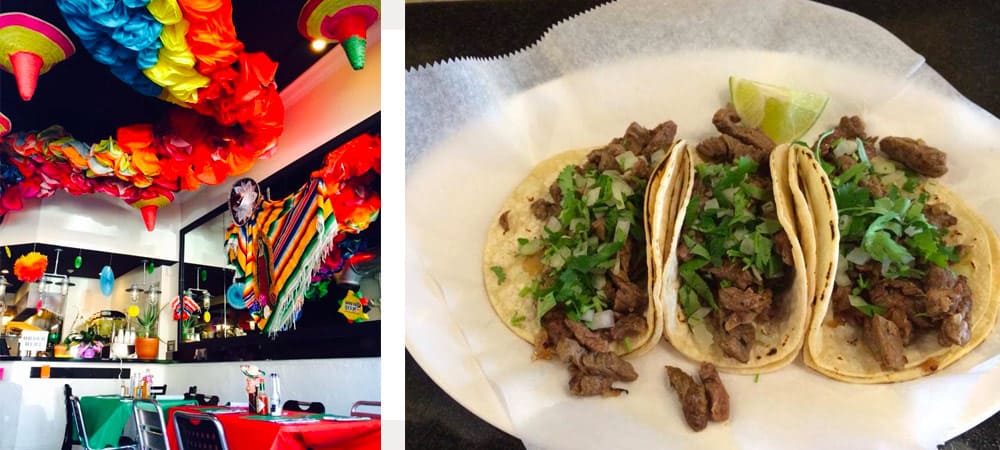 Filling and affordable Mexican food in South Beach.

1344 Washington Ave, Miami Beach, FL 33139 (See On Google Maps)
Taco Rico
Big portions of Tex-Mex for low prices on South Beach? Sign us up.

409 15th St, Miami Beach, FL 33139 (See On Google Maps)
Safron Mediterranean Grill
For some tasty and affordable Mediterranean (kebabs, falafel, etc.) check out Safron in South Beach. The portions are large, everything is solid, and they're open late.

1049 Washington Ave, Miami Beach, FL 33139 (See On Google Maps)
Playa Cafe
Another hole-in-the-wall and budget-friendly Cuban deli serving up sandwiches and more in South Beach. It's open until 4 am so it a solid spot after a long night partying.

1515 Washington Ave, Miami Beach, FL 33139 (See On Google Maps)

---
Best Budget Mainland Miami Restaurants
There are a lot more budget-friendly restaurants in Miami than compared to Miami Beach — it's also the best place to find authentic Cuban food.

That said, Miami doesn't have very good public transportation so you'll have to figure in the costs of Uber/Lyft rides if you want to visit some of these restaurants if you don't have a rental car.
Versailles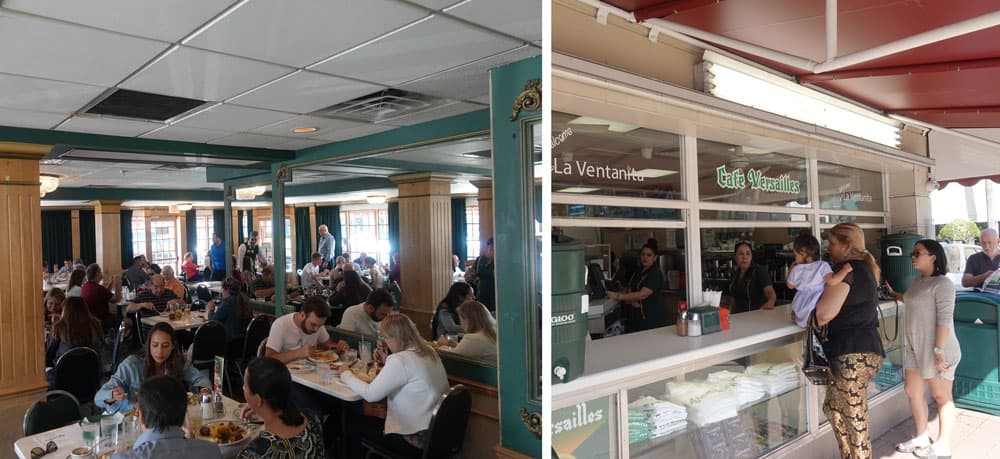 Located in Little Havana, Versailles is arguably the most famous Cuban restaurant in Miami and it's on just about everyone's "must visit" list. It's a huge restaurant that actually has a traditional sit-down restaurant, a takeaway window, and a bakery.

3555 SW 8th St, Miami, FL 33135 (See On Google Maps)
Palacio De Los Jugos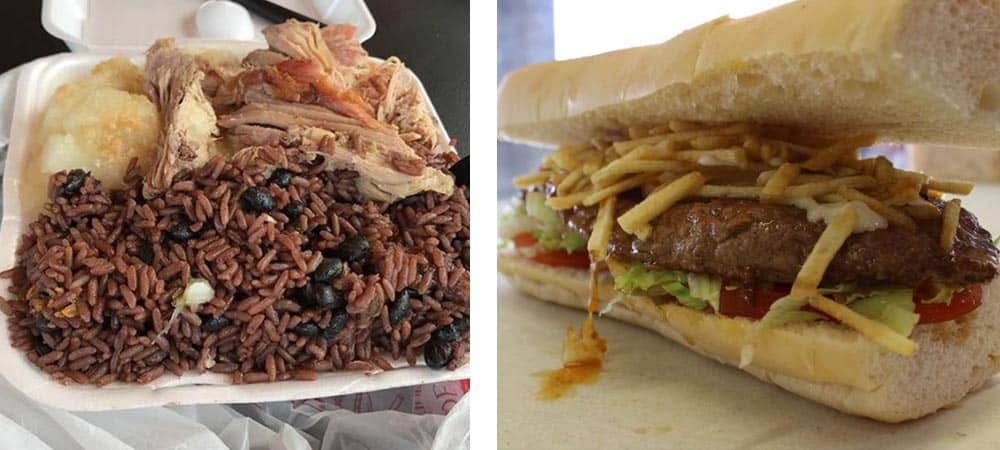 This multi-location Cuban cafeteria serves up authentic food and its full of Cubans chowing down. Expect no frills but excellent food in large portions.

See Locations On Google Maps
Islas Canarias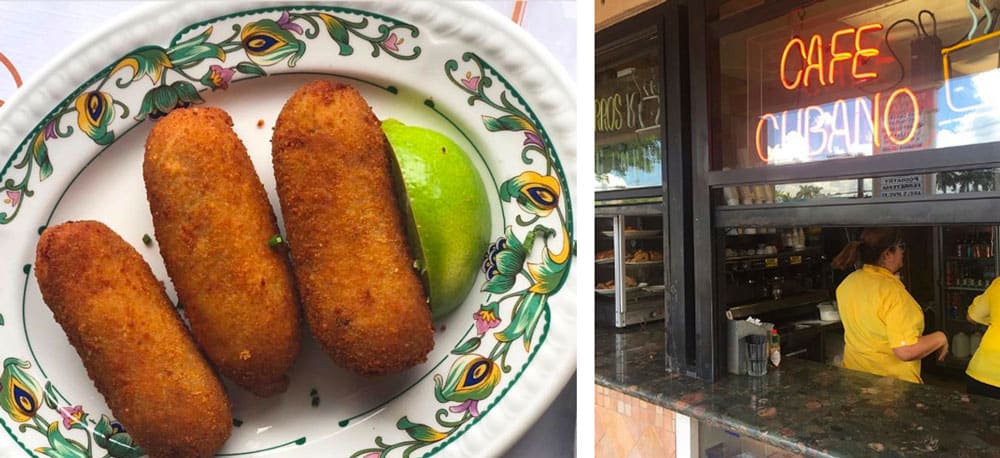 This family-run Cuban restaurant is a local favorite so don't be surprised if there is a bit of a wait. The food is always great and the prices are affordable. They're most famous for their croquetas so you have to order some.

13695 SW 26th St, Miami, FL 33175 (See On Google Maps)
Sergios
This family-run chain is another local favorite for Cuban comfort food — especially for their huge breakfast and Cuban coffee. There is plenty of indoor and outdoor seating.

3252 SW 22nd St, Miami, FL 33145 (See On Google Maps)
Havana Harry's
Havana Harry's is one of the most popular and loved Cuban restaurants in Miami. It's a little more expensive than other Cuban restaurants but the portions are very large so it is still a great value.

612 S Le Jeune Rd, Coral Gables, FL 33146 (See On Google Maps)
La Carreta
La Carreta is similar to Havana Harry's — it's a very popular and authentic Cuban restaurant that also a bit more expensive than others.

3632 SW 8th St, Miami, FL 33135 (See On Google Maps)

El Nuevo Siglo Supermarket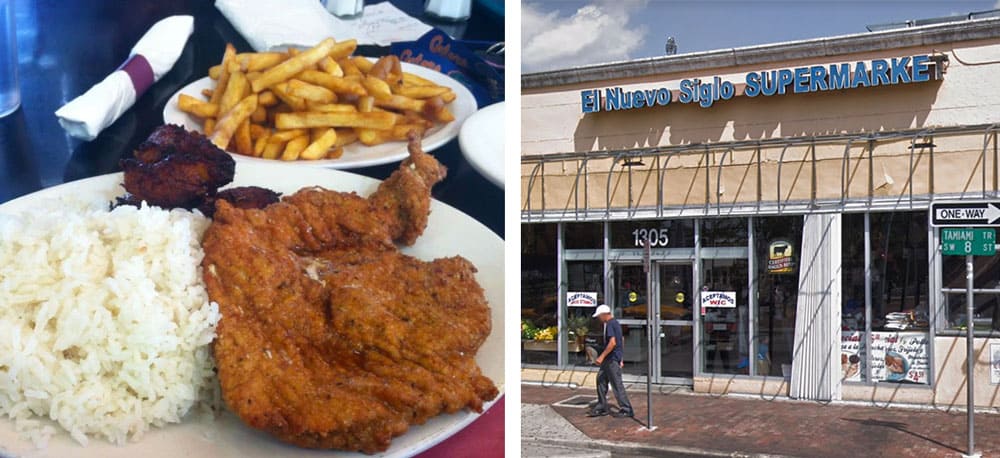 When you're visiting 8th Street in Little Havana you should seek out El Nuevo Siglo Supermarket. Inside this modest supermarket is a small Cuban restaurant that's very popular with the locals. The food is authentic and affordable. There is also a takeaway window if you want a snack on the go.

There are also lots of Cuban grocery items in the store so it's fun to look around.

1305 SW 8th St, Miami, FL 33135 (See On Google Maps)
Blue Collar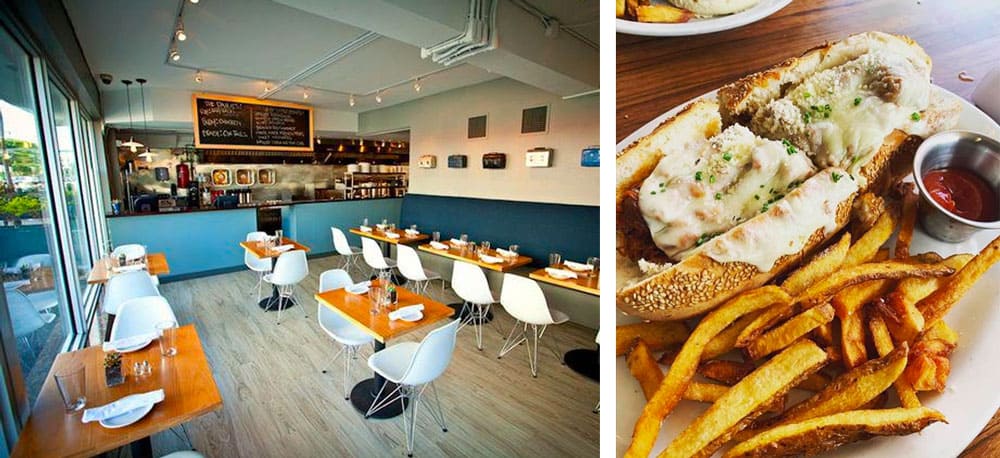 This small restaurant serves up tasty comfort food at reasonable prices.

6730 Biscayne Blvd, Miami, FL 33138 (See On Google Maps)

Flanigan's Seafood Bar and Grill
This is a multiple-location chain restaurant that's been a South Flordia staple for years. It's not gourmet or fancy but its a good bang for the buck. Most locations are on mainland Miami but there is one in Surfside (just north of North Beach).

See Locations On Google Maps
---
Best Budget-Friendly and Non-Tourist Trap Bars in Miami & Miami Beach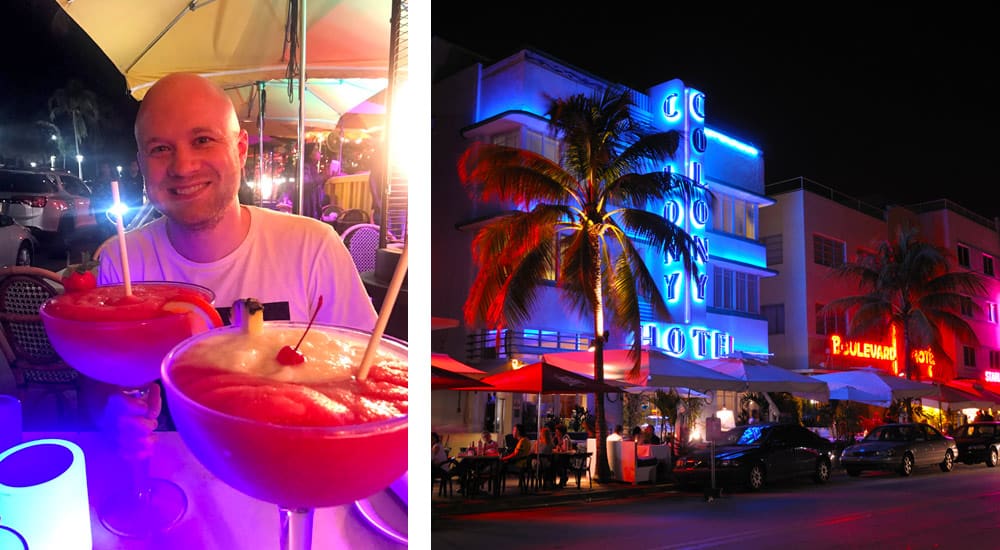 Drinks in Miami Beach range from overpriced to crazy expensive. And the drinks on the iconic Ocean Drive are almost universally very pricy and drinks at clubs & pool parties will do some damage to your wallet.
A lot of the bars on Ocean Drive do have happy hour deals but even those prices can be crazy high. For example, we bought these two giant drinks (two for $35 + tax & automatic 20% tip)… but we could only finish half since its basically a pound of sugar. And the drinks were pretty weak. I know, not very savvy of us but it was still fun.
That said, there are still some deals to be had and lots of bars have some pretty decent happy hour specials which makes drinking a little more reasonable. Miami.com has a great up-to-date list of the best happy hour deals in Miami.
Wet Willies [South Beach]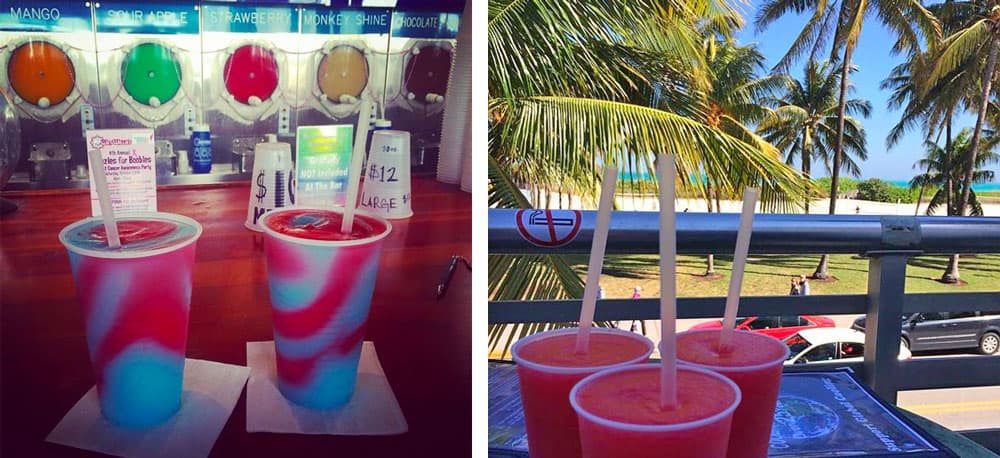 Wet Willies is the only bar on Ocean Drive that we recommend. They serve up strong (i.e. grain alcohol) frozen drinks in multiple flavors. A small drink will run you about $12. The staff is super nice and they'll give you a few samples if you want to try a flavor before you buy.

760 Ocean Dr, Miami Beach, FL 33139 (See On Google Maps)
Mac's Club Deuce [South Beach]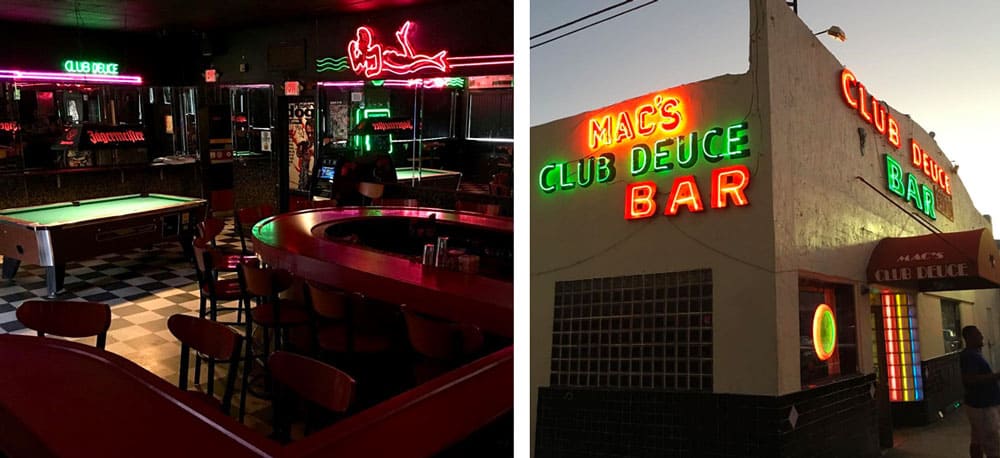 Open is 1926, Mac's is the oldest bar in Miami Beach. This old-school dive is popular with the locals so you'll probably meet a few characters. Stop in for a game of pool and a solid section of beer. And they have happy hour from 8:00 am to 7:00 pm.

222 14th St, Miami Beach, FL 33139 (See On Google Maps)
Sweet Liberty Drinks & Supply Company [South Beach]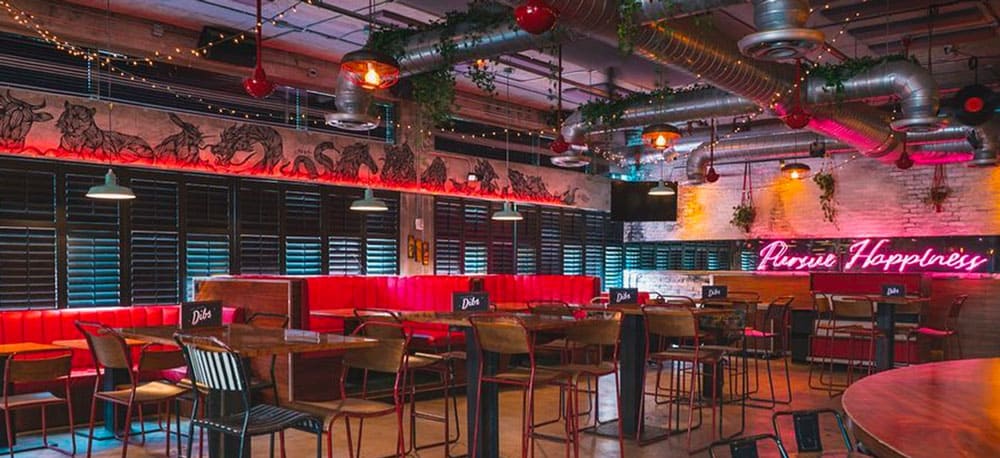 This hip cocktail bar has happy hour every day from 4-7 pm — $5 beer and $5-$8 cocktails. They also have some cheap eats druring happy hour.

237 20th St Suite B, Miami Beach, FL 33139 (See On Google Maps)
The Scape Goat [Miami Beach]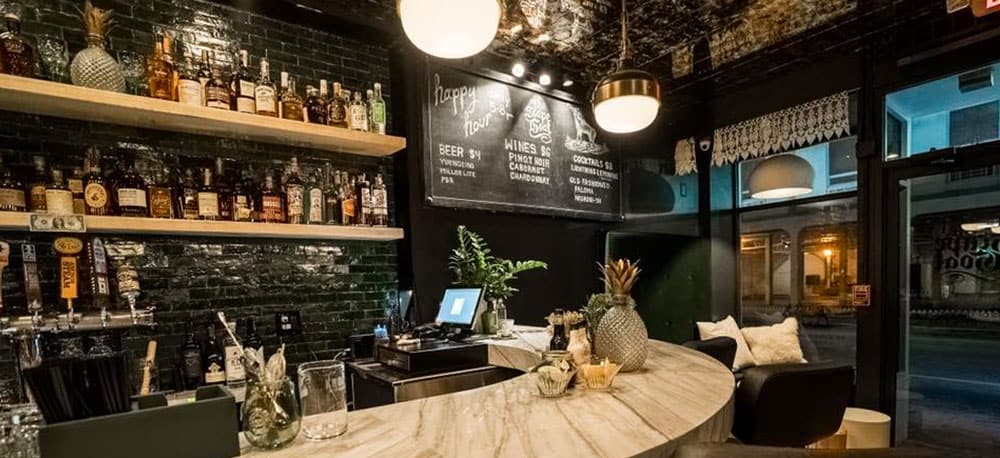 The Scape Goat is a tiny bar that has a great happy hour every day from 5-8 pm with $4 beers, $6 wines, and $8 house cocktails. They only use premium liquor so the drinks are always solid.

100 Collins Ave CU4, Miami Beach, FL 33139 (See On Google Maps)
Ricky's [South Beach]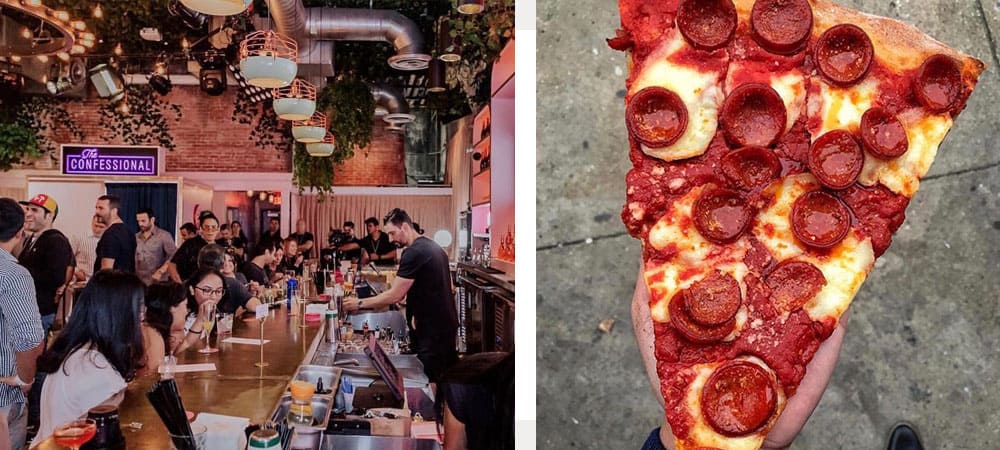 Ricky's is an 80s-themed bar with live music and a wide selection of beer and craft cocktails. Their epic happy hour runs every day from 5pm-10pm and all drinks are 50% off. Also, they serve excellent NYC style pizza from Artichoke Pizza (a popular NYC pizza place) — which is also included in their happy hour.

1222 16th St, Miami Beach, FL 33139 (See On Google Maps)
Bodega Taqueria y Tequila [South Beach]
Top notch drinks and even better tacos. There is a not-so-hidden speakeasy behind the restaurant. They have a daily happy hour 6-8pm with $2 tacos and $6 specality cocktails.

1220 16th St, Miami Beach, FL 33139 (See On Google Maps)

rácket [Wynwood]
If you're in Wynwood (probably to visit the Wynwood Walls) then be sure to hit up the happy hour at Racket. The cocktails, beer, and wine are all 50% off every day from 4-8 pm. Additionally, on Sundays, you can enjoy unlimited rose or mimosas from 1-5 p.m. for just $18.
150 NW 24th St, Miami, FL 33127 (See On Google Maps)
---
More Cheap Things To Do In Miami Beach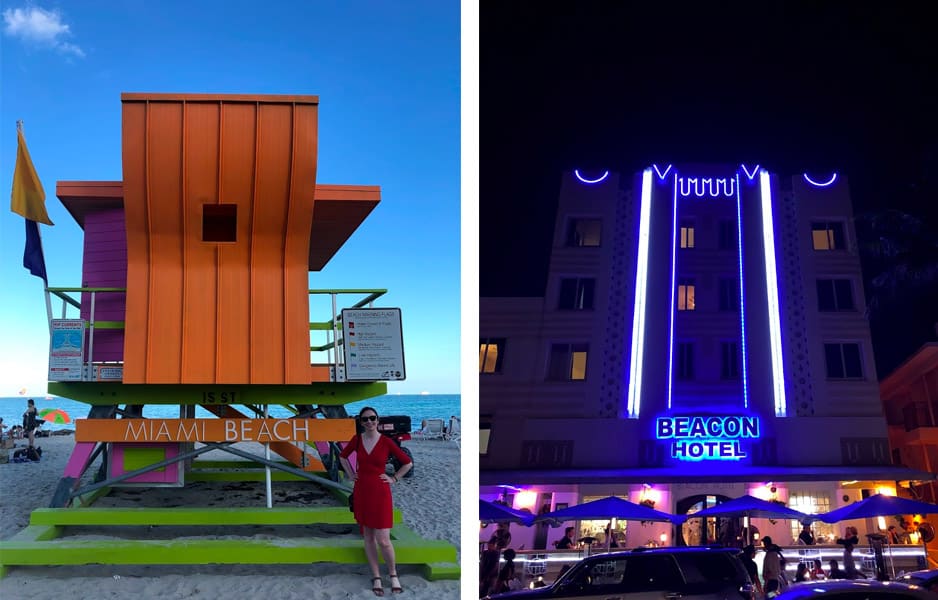 Here are some more great things to do in Miami Beach that won't break the bank.
Day At The Beach On A Budget
Even a day at the beach can bust your budget but if you're not careful.

You can rent chairs and umbrellas from multiple places on the beach. You have to be careful because some rentals are connected to hotels/resorts and they charge a premium for non-guests so expect to pay $25 for each lounge chair and per umbrella.

If you head to South Beach then you can find some independent rental companies who charge a little less for a chair and umbrella rentals.

However, if you plan on spending more than one day at the beach then you might consider buying a cheap beach chair and umbrella from CVS, Walgreens, or some of the tourist shops. They sell umbrellas for around $20-$25 and chair from $15-$25 so it can be a better deal to buy than rent.
Free Trolly, City Bus, & Uber/Lyft
Miami Beach has a free trolly that comes every 15-20 minutes. There are a few different routes so getting to the main parts of Miami Beach isn't too difficult.

Additionally, there is a South Beach Local bus that only costs $.25 per ride.

Lyft and Uber are also very popular and fairly affordable options for getting around Miami Beach. It's also really the best way to travel from Miami Beach to the rest of Miami since taxis are expensive and public transportation isn't very easy to use. We found that Uber Pool was also a good way to save a little more for those long rides.
Art Deco Architecture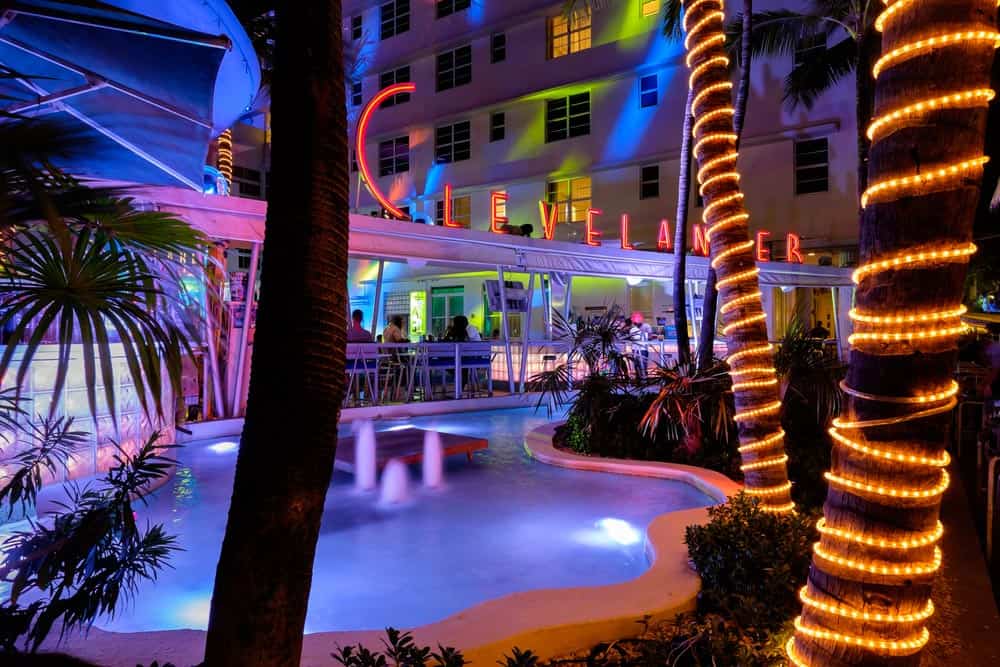 Miami is home to the largest number of art deco buildings in the world so head to Art Deco District in South Beach and admire the colorful architecture — there are also examples of art deco architecture on Collins Ave. There are a few walking tours if you want a little more background on the buildings but simply walking around is still plenty fun.

Get A Taste of Opulence at the Versace Mansion Bar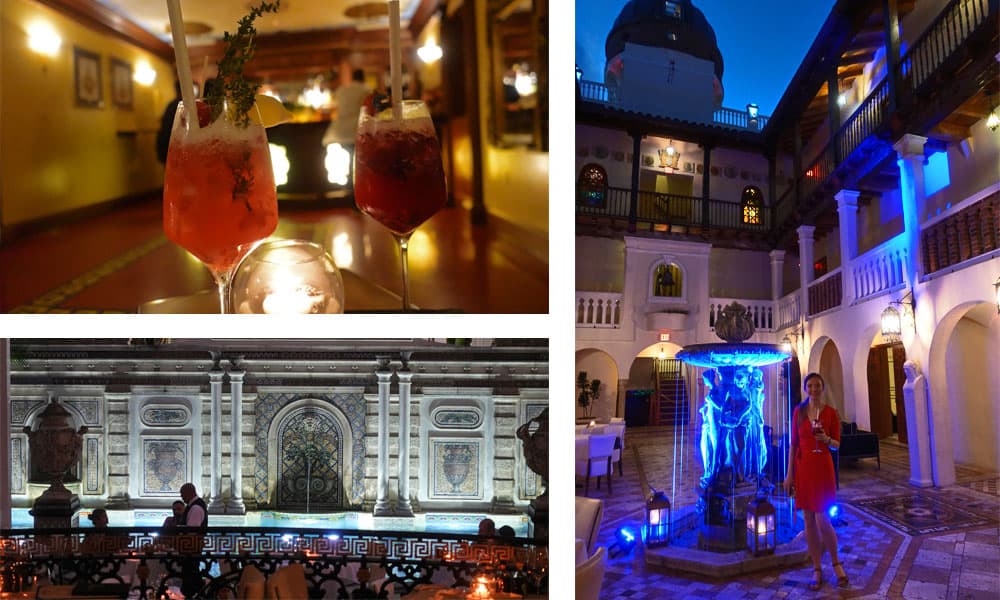 Ok, this isn't even remotely budget-friendly but starting at 6 pm you can visit the small bar in the iconic and Italian-styler Versace Mansion on Ocean Drive. If we remember correctly, the cheapest drink is something like $15 but we opted for cocktails which were around $24 each (which doesn't include the mandatory 22% tip and taxes). Ouch.

But you're free to enjoy your drinks in the mansion's courtyard or at the bar. And you'll get to see the uber-rich (and usually scantily dressed) people visiting the mansion's super expensive restaurant.
Lincoln Road Shopping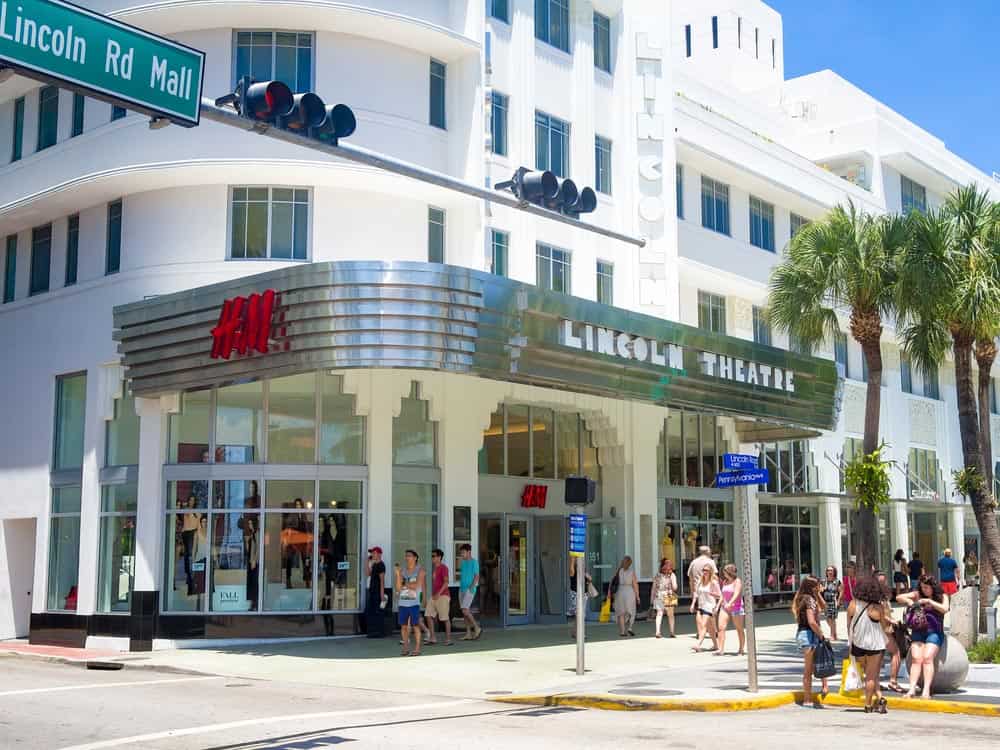 Lincoln Road is a large pedestrian street that's lined with shopping (mostly chain stores but also a few smaller boutique shops) and restaurants.
Vintage Shopping and Flea Markets
Find a budget-friendly souvenir at the Lincoln Road Antique Collectible Market that mainly features items from 1900s-1960s. The market is open on Sundays during the winter and spring (but not every Sunday) so check out their website for the schedule.

For pre-owned luxury consignment shopping (Dior, Louboutin, Chanel, Hermes, etc.) check out Consign of the Times. And while their stuff isn't "cheap" it's still a good place to go treat yo self to a bit of luxury. See On Google Maps.
---
Things To Do In Mainland Miami
Yes, there is more to Miami than just Miami Beach. In this section we'll list a few fun things to check out that don't revolve around sun and sand.
Wynwood Walls & Wynwood District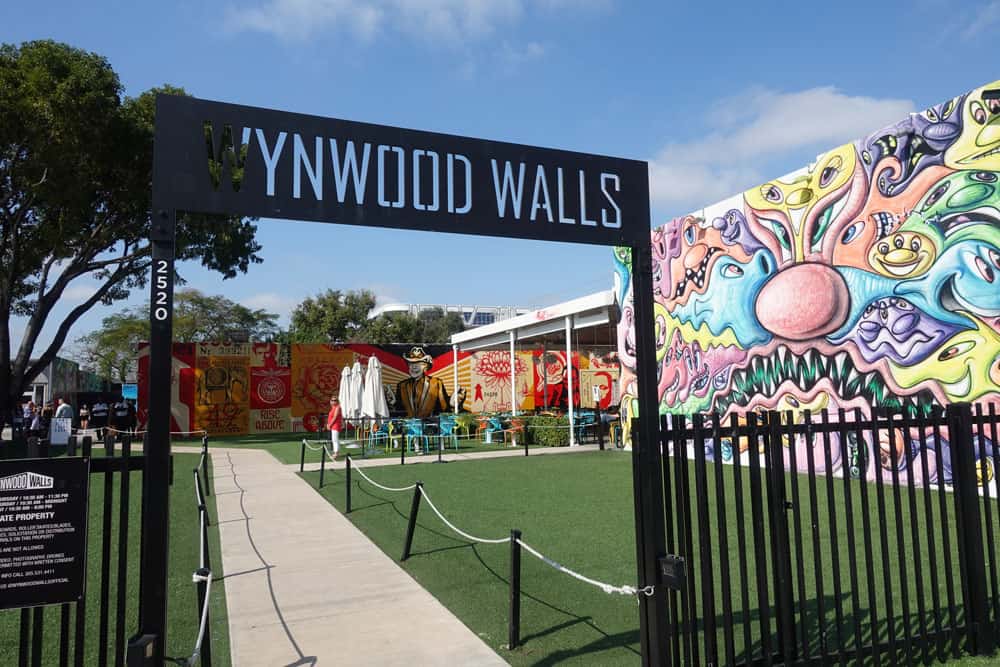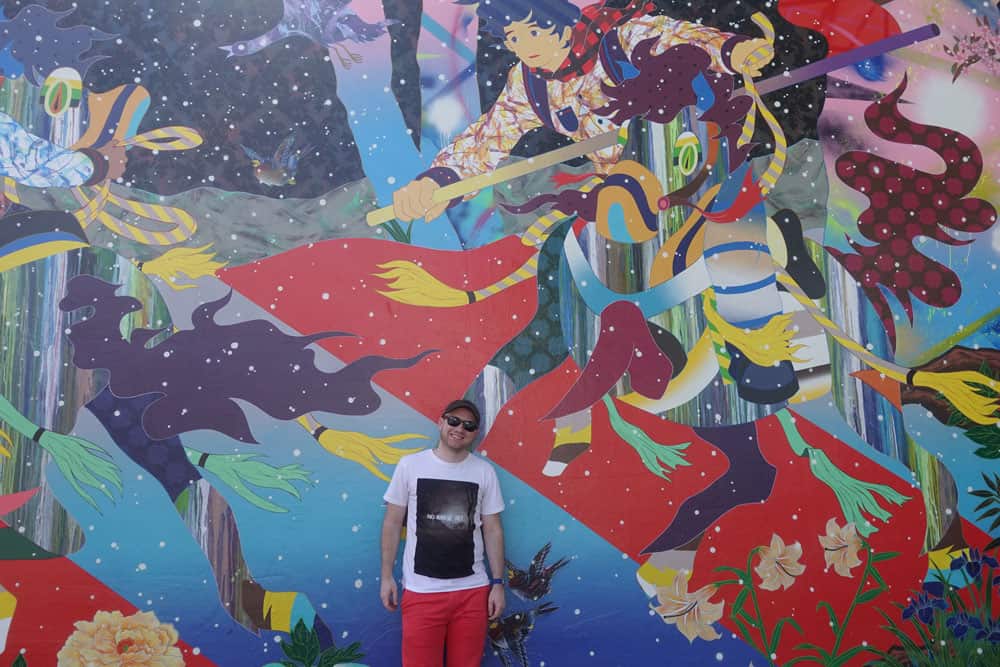 Miami's Wynwood district has long been a warehouse district but it's quickly becoming a hip, up-and-coming neighborhood with lots of cool bars, breweries, trendy restaurants, shops, & street art.

But the area is most known for the Wynwood Walls — a complex walls and galleries decorated with large-scale street art from artists across the world. Many of the murals change every few months. Entry is free and there are a few tours available each day if you're interested. [See On Google Maps]

It's about a 25-minute drive from Miami Beach.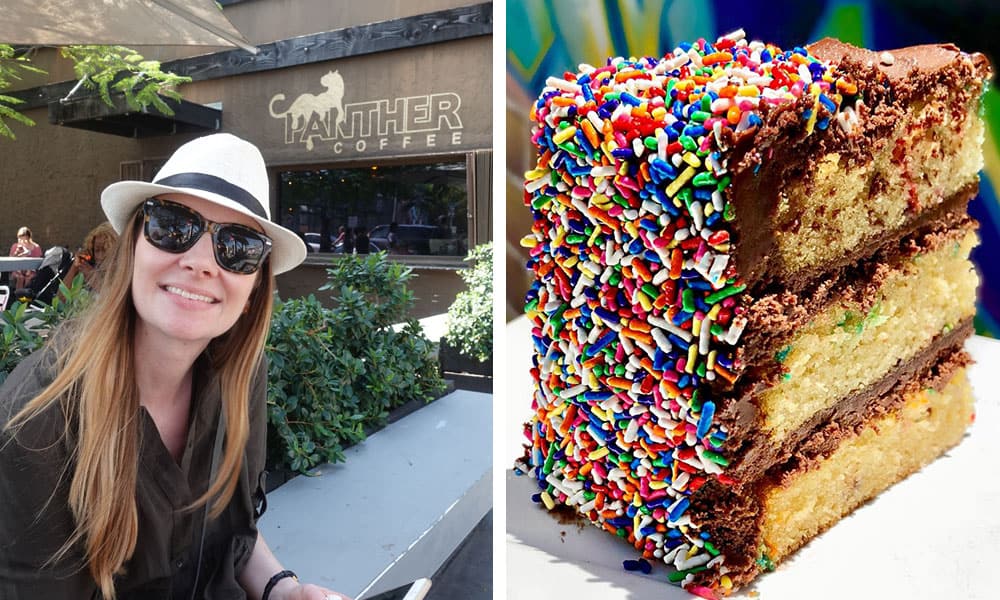 Other Neighborhood Highlights
As mentioned previously, Wynwood is home to a large number of bars, restaurants, and some shopping. Below are a few of the most-loved spots:
Little Havana and Calle Ocho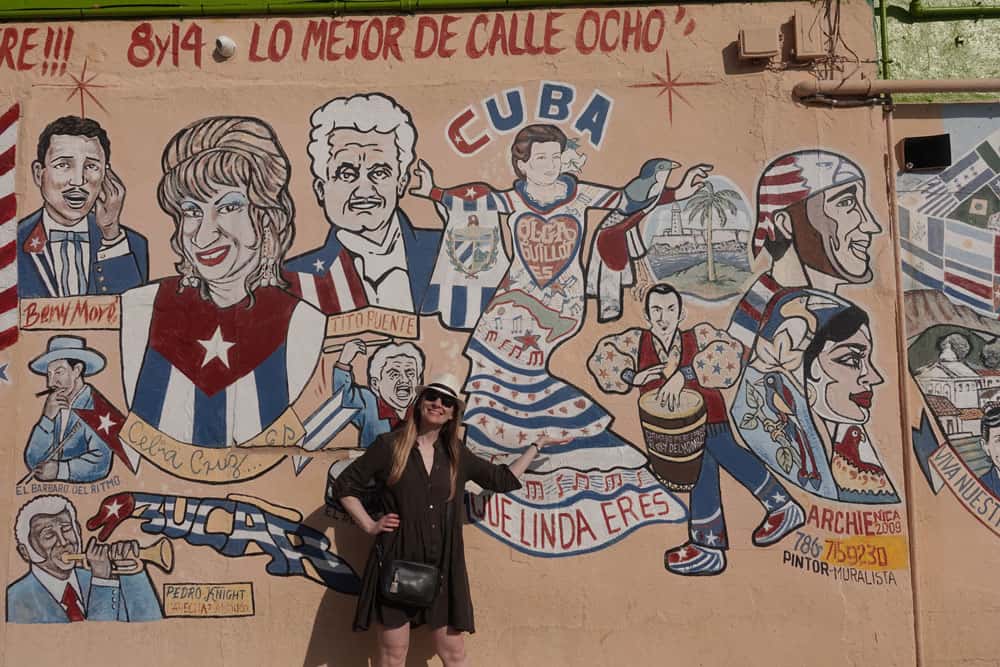 Another popular neighborhood to visit in Miami is Little Havana — especially for its Cuban food.

The most popular part of Little Havana is Calle Ocho (8th Street). 8th street is actually a very long road but the main part people visit only runs for a couple blocks. We suggest using Dominos Park [See On Google Maps] as a good starting point.

Calle Ocho has a handful of things to check out — from ice cream and Cuban coffee to hand-rolled cigars to Cuban food.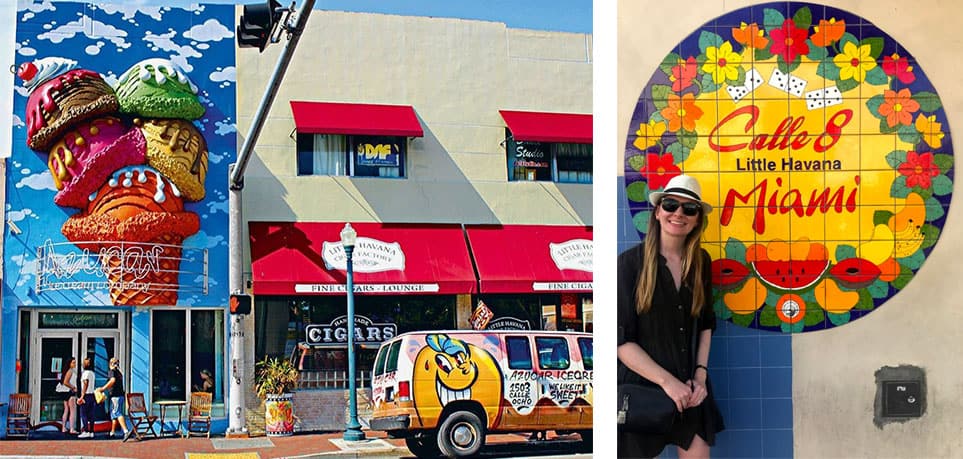 Calle Ocho Highlights:
Azucar Ice Cream Company: The Cuban ice cream place that everyone visits. Their Abuela Maria flavor is the most popular.
El Rey De Las Fritas: Retro and no-frills diner that's home of the classic Cuban hamburger.
El Nuevo Siglo Supermarket: Inside this Cuban supermarket you'll find a nice little restaurant that's really only known by the locals.
Velvet Creme Doughnuts & Coffee: Tasty doughnuts.
La Colada Gourmet: Excellent Cuban coffee and a must-visit for coffee lovers.
Guantanamera Cigars, Cafe & Lounge: A nice place to check out for great cigars and coffee.
Ball & Chain: This bar has been around since 1935 and they've been famous for their live music since day one. They have music every night and live salsa and Latin jazz every night during happy hour. They also serve pretty good food.
Versailles: The famous Versailles cafe and bakery is actually pretty far from the rest of the Calle Ocho highlights (10-minute drive or a boring 45-minute walk) but its the most popular Cuban restaurant in Miami.
Vizcaya Museum & Gardens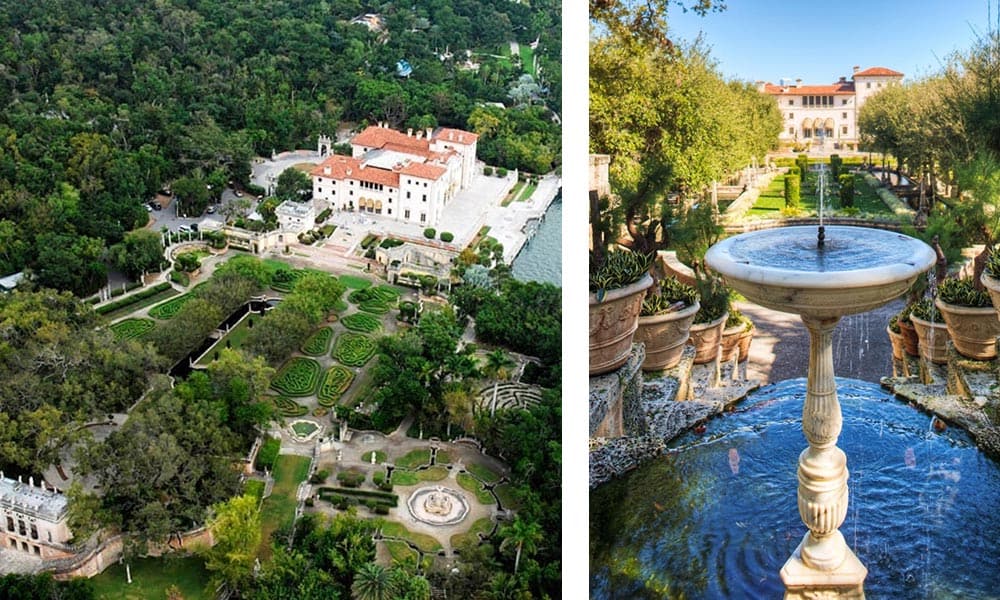 Transport yourself to Tuscany by visiting the former residence of James Deering, of the Deering McCormick-International Harvester fortune. You can tour this impressive estate and wander the lavish gardens. [See On Google Maps]
Coral Castle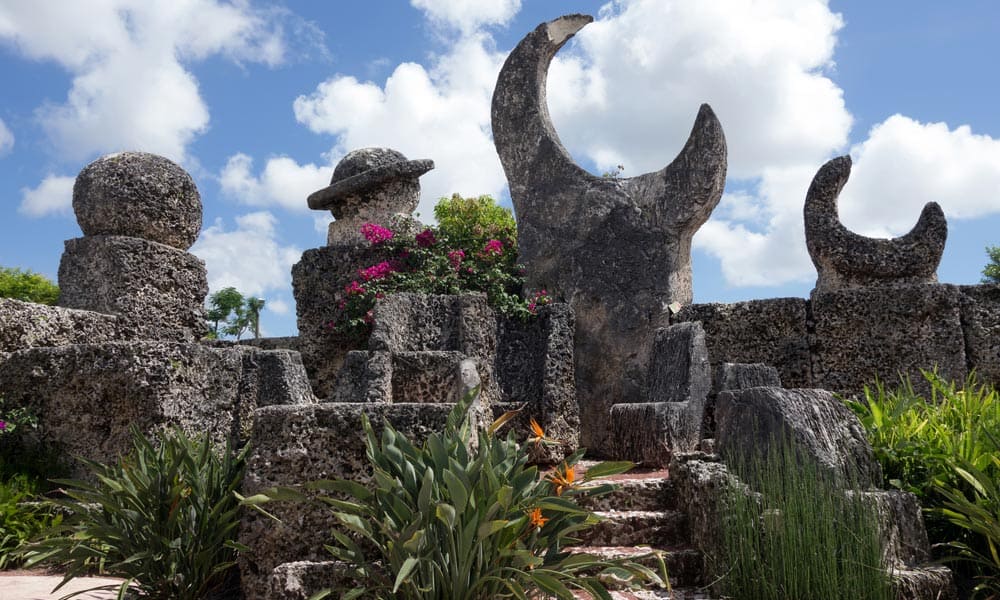 Built singlehandedly by the eccentric Ed Leedskalnin, the Coral Castle is an interesting oddity that you might want to check out. Ed spent 28 years building this castle out of more than 1,000 tons of coral and he only used handmade tools — which is very impressive considering he was only 5-foot tall and weighed 100 lbs.

It's about an hour drive from Miami Beach so it's only really reachable if you have your own car. See On Google Maps.
---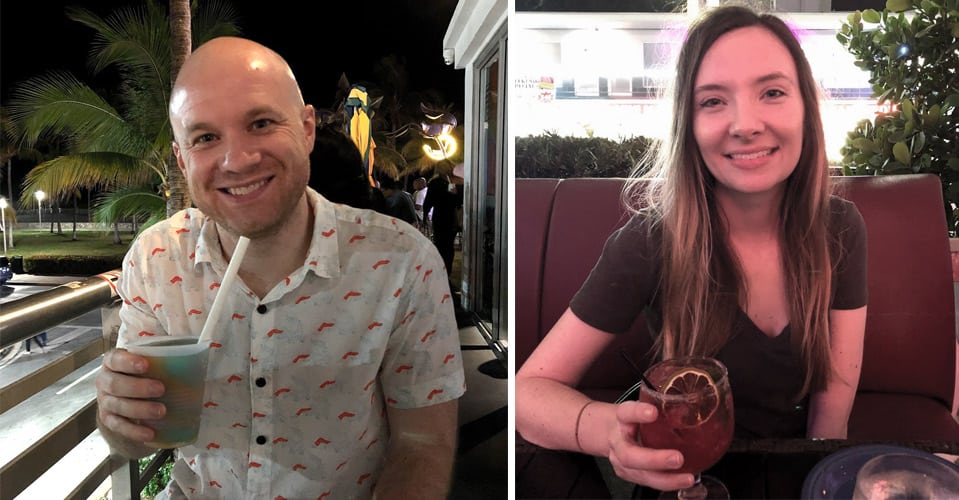 Thanks again for Hostelworld and Generator Miami Hostel for inviting us down to experience the budget-friendly side of sunny Miami.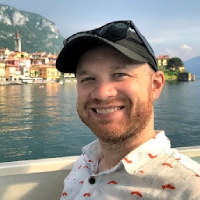 Latest posts by James Feess
(see all)
No Funny Business
The Savvy Backpacker is reader-supported. That means when you buy product/services through links on the site, I may earn an affiliate commission — it doesn't cost you anything extra and it helps support the site.
Thanks For Reading! — James
Questions? Learn more about our Strict Advertising Policy and How To Support Us.