Most people groan when they receive a pair of socks as a gift, but seasoned travelers jump for joy. That's because high-quality socks are essential when you're on your feet all day. In fact, bringing cheap cotton socks is one of the biggest mistakes that inexperienced travelers make. This guide will explain why quality socks are so important when you travel and we'll show you our favorite hiking socks for backpacking Europe.
Why Good Socks Are Important
Think about it… you're going to spend hours and hours on your feet every day when you're traveling. You want to treat your feet as well as possible because once your feet start hurting, walking is miserable. Good socks will keep your feet dry, prevent blisters, and help eliminate odor. Good quality socks are not cheap, but they should be viewed as an investment. Plus, they'll last for a few years before wearing out, so in the long run, they'll probably be cheaper than those cheap cotton socks that need to be replaced more often.
The best socks are made of fine wool, synthetic materials, or sometimes a combination of both. The worst material is cotton. Just avoid cotton socks at all costs.
Best Materials For Hiking Socks
Merino Wool
Merino wool is the wonder fiber of choice for many of the best quality socks. Merino wool provides cushioning, naturally wicks moisture, doesn't smell, provides warmth in the cold, and helps keep feet cool in the heat. If you want wool socks, we recommend purchasing high-quality wool because cheap wool is often itchy and poorly constructed — which leads to improper fit. The best wool socks are constructed with fine Merino wool, so they aren't itchy and they're sturdy — which means they'll last for years. Wool also has the amazing ability to stay warm even when wet, which comes in handy if you ever step in a puddle when you're traveling in the winter. Wool does tend to be more expensive than synthetic material.
Synthetic
Synthetic materials have advanced greatly over the past few years, so there are many high-quality socks that offer many of the same benefits that are found in their wool counterparts. Synthetic socks also do a good job of wicking moisture, and some people thing that synthetic materials are more durable than wool. Drying time for synthetic socks is also normally shorter than wool. Some synthetic socks tend to smell, but many companies incorporate antibacterial materials that help stop odor. Synthetics are generally less expensive than wool.
Wool and Synthetic Blends
There is a new breed of socks that are constructed of both Merino wool and synthetic materials. They provide the advantages of both wool and synthetic. Some also incorporate other natural materials like silk and bamboo.
Major Benefits of Quality Hiking Socks
Super Fast Drying
Good socks can be hand-washed in the sink and will air dry overnight. This is nice because it cuts down on a number of socks you need to bring when you travel. Cotton socks will take well over 24 hours to air dry.
Keep Feet Dry
High-performance wool and synthetic socks wick away moisture from your feet. Having sweaty feet leads to painful blisters, and these special materials wick away moisture from your skin, which helps prevent blisters and odor.
Help Stop Smell
Fine wool is naturally odor resistant, and many synthetic materials have anti-bacterial coatings. This is important when you can't/don't wash your socks after each wearing. You can usually wear a single pair of socks for a few days before they start to smell. Normal cotton socks will be pretty stinky after one long day of wear.
Best Hiking Socks For Warm Weather Travel
It may seem a bit strange, but wool socks are actually great in the summer. The key is using fine, lightweight Merino wool — you obviously don't want thick bulky socks during the summer. If you don't like wool (or don't like the price of Merino wool), there are a lot of synthetic options. Generally, I look for lightweight running socks since they're designed for performance.
Women's Warm Weather Travel Socks
| | |
| --- | --- |
| These are great no-show socks for walking around the streets in casual sneakers and other low top shoes. These have extra wool in the heel for added comfort. | |
Smartwool's PhD series is their high-performance line of socks. The footbed is reinforced for extra long life, and they have mesh zones that help keep your feet cool. Plus they come in multiple colors. These are 68% Merino Wool, 30% Nylon, 2% Elastane.

There is also an ultralight version.
| | |
| --- | --- |
| Thorlo makes some of the best socks and these Experia socks are made of 66% CoolMax — which is great for keeping your feet cool and dry. They also have an ultra lightweight version. | |
| | |
| --- | --- |
| Darn Tough socks are all made in Vermont and their quality is excellent. The Merino wool is super soft, durable, and performs great — whether you're running or walking around the city. They also have a similar model Light Cushion No Show Sock if you want something a little lighter. | |
Men's Warm Weather Travel Socks
These synthetic hiking socks are comfortable and feature a seamless toe seam (which helps prevent toe blisters). These are a good option for city walking or hiking.

If you're looking for a lower profile option, there is the Wigwam Men's Ironman Flash Pro Sock.
| | |
| --- | --- |
| Like all Smartwool products, these are amazing socks. They are about 50% Merino wool and 50% synthetic materials, so they're comfortable, breathable, and sturdy. They will perform well in all conditions — plus they have multiple color options. | |
| | |
| --- | --- |
| I really like Darn Tough socks, and these are a great choice. Made from 51% Merino wool, 45% nylon, and 4% Lycra® Spandex, these will last for years. | |
| | |
| --- | --- |
| These Thorlo socks get a ton of great reviews for being durable, comfortable, and breathable. | |
| | |
| --- | --- |
| Balega is a favorite brand of runners and these socks are a great choice for spending hours walking around a city. | |
| | |
| --- | --- |
| Feetures is another top pick for athletes. These synthetic socks do a great job of keeping your feet cool on those long walks. | |
Best "Three Season" Socks for Spring, Summer, and Fall
You'll often see socks described as "three season". This means that they are suitable for all but the coldest winter days. These types of socks do come in various weights, so the thicker styles are better for cooler days and the thinner ones are more suitable for the heat. Also, winters in Europe tend to be fairly temperate, so these "three season socks" should be fine. I actually prefer to wear two pairs of these medium weight socks (as opposed to one heavy pair) when it gets really cold, but that is personal preference.
Women's Socks for Spring and Fall
| | |
| --- | --- |
| These Thorlo socks are made with Coolmax and they are specifically designed for moderate to hot climates, so they are a great option for long walks during the summer. | |
Men's Socks for Spring and Fall
| | |
| --- | --- |
| These Smartwool hiking socks are a great option for the spring, summer, and fall. They also have a Medium Height Hiking Crew Sock that would be better suited for cooler temperatures or more demanding trekking. | |
| | |
| --- | --- |
| These Thorlo socks are made with Coolmax and they are specifically designed for moderate to hot climates, so they are great option for long walks during the summer. If you want a little more warmth, check out these Thorlo Men's Wool/Silk Lt Hiker Crew Sock. | |
Best Heavyweight Hiking Socks for Winter Travel
The following socks are thick and cushioning. They are generally best for winter but are often suitable if you're going to be hiking a lot. A lot of travelers choose to wear two medium weight pairs or one lightweight and one medium weight pair together instead of one heavy pair. This allows you a bit more versatility and is more economical since you'll be able to wear these new socks more often once you're back home.
| | |
| --- | --- |
| You'll be sure to stay warm with these extra heavy socks from Smartwool. There is also the Trekking Heavy sock, which is similar to this style, but they're a little lighter-weight. | |
| | |
| --- | --- |
| Like all Darn Tough products, these are a great option for cool weather or strenuous trekking. There is also an Extra Cushion Mountaineering sock option if you want even more warmth. | |
| | |
| --- | --- |
| The Smartwool PhD socks are designed to be more fitted to your foot, which further aids in the prevention of blisters. The fitted design also helps provide more support. | |
| | |
| --- | --- |
| These are the best selling sock in Canada, so you know they've got to be good in the cold. I'd reserve these for cold winter weather only. | |
Treat Your Feet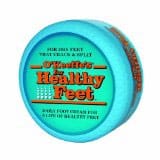 Don't forget to pamper your feet.
O'Keeffe's Healthy Feet Creme – This famous foot cream will make your feet baby soft. It does an amazing job on cracked and rough feet.
Band-Aid Advanced Healing Blister Cushions – You shouldn't get blisters if you wear good socks, but it is good to be prepared… so throw a few of these blister bandages in your bag.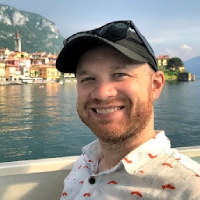 Latest posts by James Feess
(see all)
No Funny Business
The Savvy Backpacker is reader-supported. That means when you buy product/services through links on the site, I may earn an affiliate commission — it doesn't cost you anything extra and it helps support the site.
Thanks For Reading! — James
Questions? Learn more about our Strict Advertising Policy and How To Support Us.