I've spent the last 10 years writing hundreds of articles helping people just like you travel Europe on a budget, so I thought it might be a good idea to list out some of my favorite money-saving travel tips.
Estimate Your Overall Travel Costs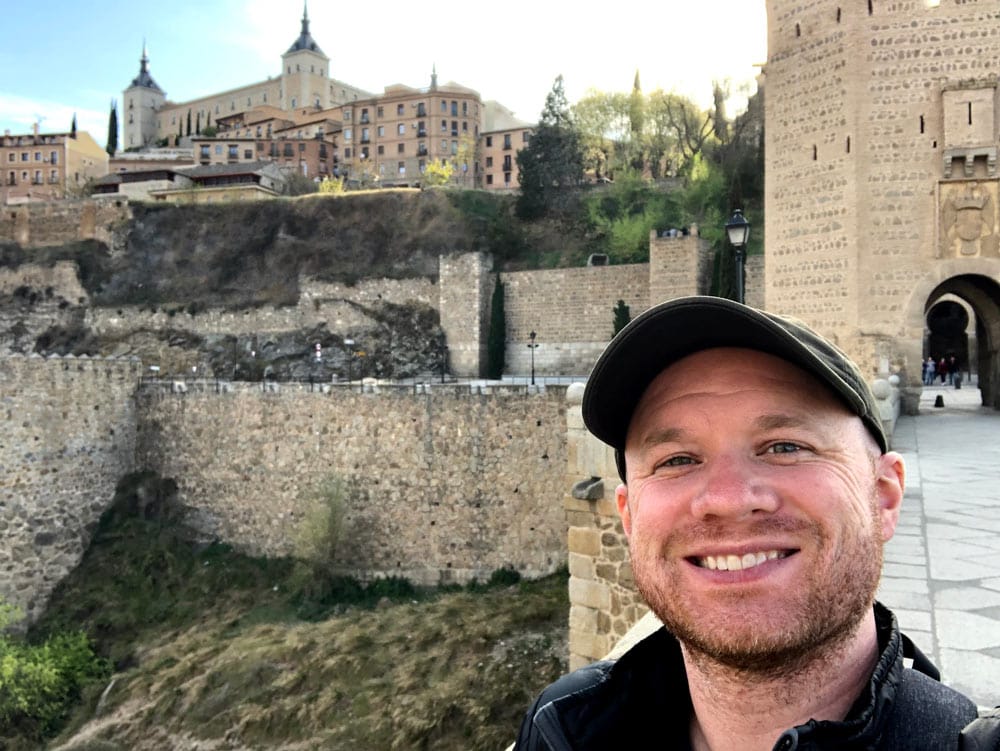 Before we jump into ways to travel Europe on a budget it's helpful to give you an estimate on how much it actually costs to visit Europe — after all, having a baseline will help put costs into perspective.
In my experience, I've found that most frugal backpacker-style travelers spend around $70-$120/day in Western Europe and $40-$85/day in Eastern Europe. At this level, you can travel fairly modestly without making too many sacrifices — but you're not going to be living it up.
If you're on a budget but not a "backpacker" then you can expect to pay around $90-$225/day — your accommodation choice will make the biggest impact on your daily budget.
Note: These are just ballpark figures so your results will vary. Also, these don't include transportation (i.e. train tickets, airfare, etc.). Learn more about estimating travel costs by reading my How Much It Costs To Travel Europe guide.
---
How To Find Cheap Flights To Europe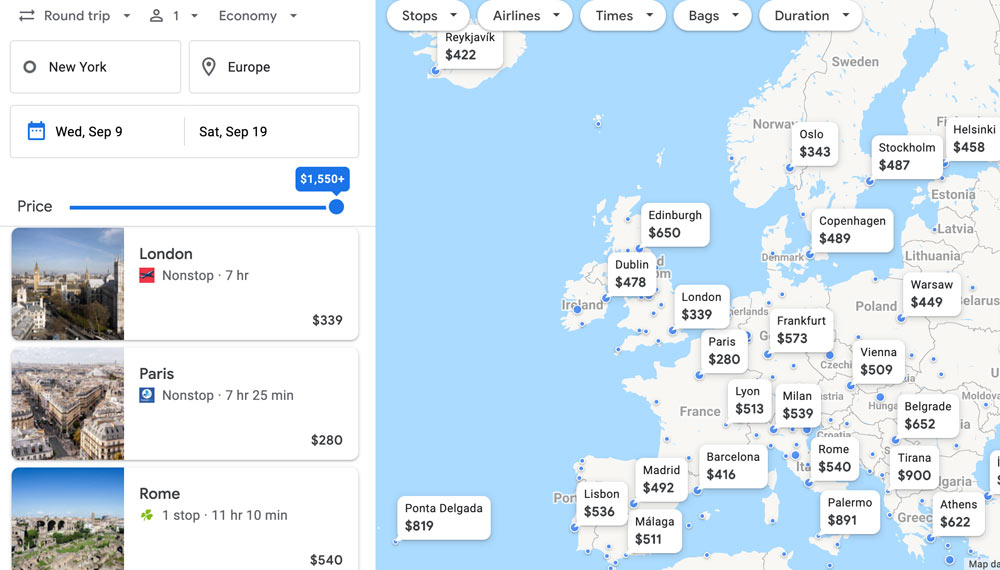 Your first major travel cost will be your flights to Europe as they can cost anywhere from around $400 to $1,400+. There are dozens of factors that go into how much you'll spend on your airfare but I've listed some general strategies to help you get the best price.
Online Flight Booking Resources
There are tons of online resources to help you find cheap flights but after years and years of searching I've narrowed it down to a few favorites:
Google Flights: I'm a huge fan of Google Flights because it allows you to search through multiple routes quickly and they do a great job of organizing the search results. My favorite feature is how you can simply put "Europe" as the destination and it will find you the cheapest destinations. Visit Google Flights
Momondo and Skyscanner: While Google does a good job of finding most flights, I've have found that Momondo and Skyscanner can sometimes find cheap flights that don't show up in Google's results. Visit Momondo or Visit Skyscanner
Scott's Cheap Flights: Finding random deals can take a ton of time so that's why I'm a huge fan of Scott's Cheap Flights. SCF is an email newsletter that emails multiple cheap deals every day. Most of the deals featured on in their newsletter are only available for a day or two so this is best for flexible travel dates. Visit Scott's Cheap Flights
Book Flights Early (But Not Too Early)
In general, your flights will be the cheapest when booked a few months before departure. However, if you book too early you'll end up paying more because the airlines figure that anyone who books 6-8 months early are dead set on those specific travel times.
On the other hand, booking last minute will also be very expensive since the airlines also assume that you're locked into that specific travel time.
My strategy is to start looking 5-6 months early and continue monitoring prices over the next month or two. Once I find a price I'm comfortable is when I pull the trigger.
Save On Flights By Traveling Off-Season
Traveling to Europe in the summer is always going to be expensive — it's hard to get around that. Additionally, Christmas and New Year's can also be expensive times to fly.
My favorite time to fly is April/May or September/October because you can still score some great deals and the weather is still generally nice.
Of course, traveling during the winter will be the cheapest but then you have to deal with poor weather.
Be Flexible and Save Big
I've said it before but it being flexible is the absolute best way to save money on flights to Europe. Even shifting your travel date by a day can save hundreds of dollars.
Switching up your destination airport can also result in big savings.
I love flying direct but it's usually more expensive than buying a flight that has a layover.
Pay Attention To The Costly Drawbacks Cheap Flights
Cheap flights certainly have drawbacks and many budget airlines tack on all kinds of extra fees and restrictions. It's important to pay attention to these extra fees as they can make "cheap" flights not so cheap. Here are some things to watch out for:
Bag Fees: Many cheap tickets only allow a personal item that can fit under the seat so you have to pay for a checked and carry-on bag. Adding a bag can easily cost $50-$80 each way. Some airlines are very strict on weight limits and will charge you extra if the bags are overweight.
No Free Food/Drink: Some airlines charge extra for water, soda, and all food.
Non-Refundable: Almost all tickets are non-refundable these days and have expensive change fees.
Secondary Airports: Some cheap airlines fly into smaller airports that are further away from the city they service than the major airport. These smaller airports may not be well served by public transporting so that could be an extra expense.
Fly In And Out Of Different Airports
Often flying in and out of different airports can save you time and money — for example, flying into Paris and fly home from London.
This prevents you from wasting time and money backtracking to a city you already visited so you can spend more time exploring somewhere new. It also lets you expand where you visit so you're not stuck to a small region for the sole purpose of needing to stay near a specific airport.
Look Into Free Flights via Airlines Miles and Credit Card Offers
I've never been one of these travel hackers who use airline miles to earn free flights but I know it's a very popular thing to do. It's important to be smart about your spending because you don't want to end up spending more money than you save on a free ticket.
---
How To Fly Cheaply Within Europe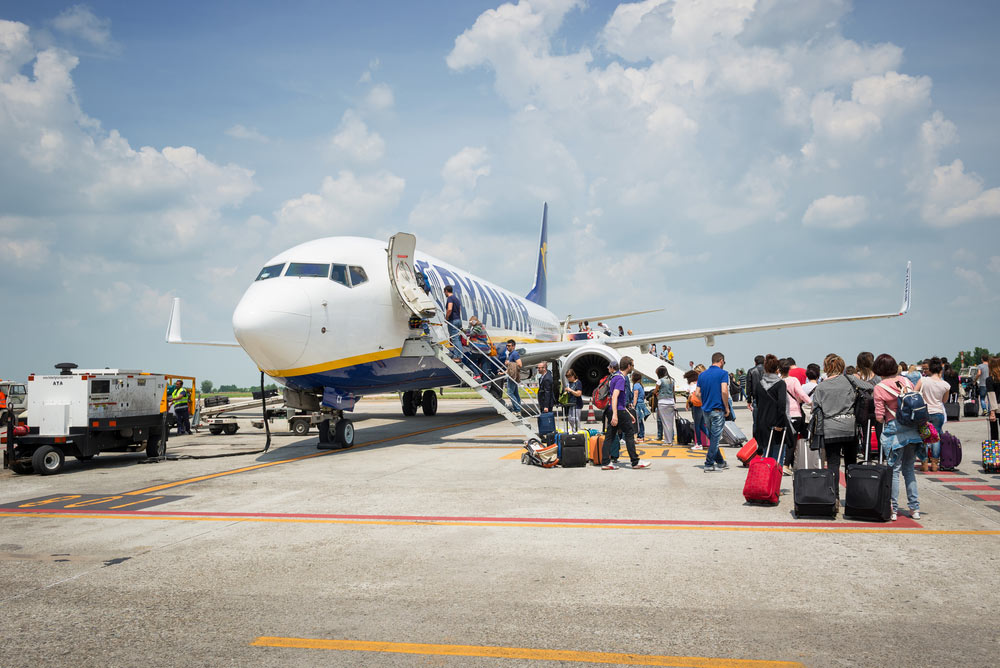 Flights within Europe are way different than what many of us non-Europeans are used to. Basically, Europe has a ton of budget carriers and they also have to compete with the high-speed trains, so you can find some crazy cheap airfare — like Paris to Berlin for $50. I once flew from London to Edinburgh for $2.
The strategies for finding cheap flights within Europe are similar to how we find cheap flights to Europe:
Use A Flight Search Engine: Google Flights, Momondo, and Skyscanner are my favorite places to find the best deals on flights.
Book A Few Weeks Early: Booking last minute can be expensive you can find some excellent deals but booking a couple of weeks in advance. Conversely, booking multiple months in advance can also be expensive.
Read Fine Print About Extra Fees: If an airline is charging $20 for a ticket you know they're finding ways to charge for every little thing they can. We're talking extra baggage fees, online payment fees, early boarding fees, airport check-in fees, flight change fees, charging for water and food, etc.

Budget airlines are often sticklers about luggage restrictions so pay attention to the size and weight limits as it's an easy way for them to make money.

Factor In Transportation Costs: Getting to and from the airport will be an extra cost so take that into account.
---
How To Save Money On Travel Gear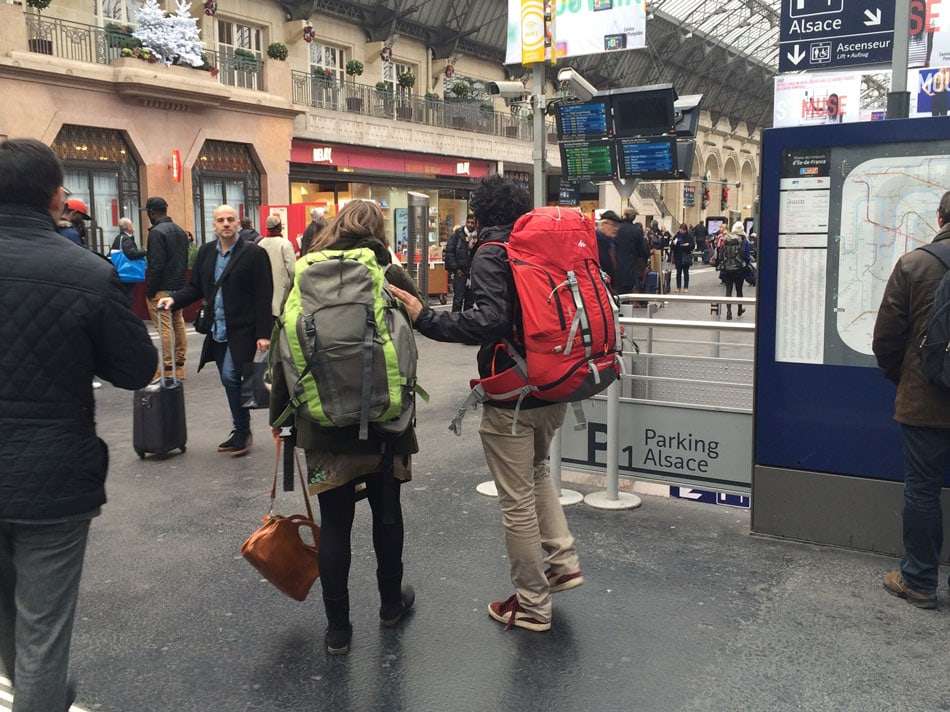 I'm a huge fan of travel gear but it's easy to go overboard by spending a ton of money on travel stuff. In fact, there is a good chance that you already have basically everything you need.
Saving On Big Ticket Travel Gear
Travel Backpack/Suitcase: A nice travel backpack can cost between $100-$300. Suitcases start around $50 but can easily go over $300 as well. Check with friends to see if anyone can lend you theirs. You can also buy these used on eBay for a decent price. Read more about my favorite travel backpacks.
Comfortable Shoes: You want a solid pair of shoes but there is a good chance you might already have a perfectly suitable pair. Read more about my favorite travel shoes.
Travel Clothing: There are lots of companies making clothing designed specifically for travel— i.e. quick-drying, wrinkle-resistant, odor-resistant, lightweight, etc. This stuff is nice to have but you can live without it.
High-End Camera: Lots of people spend $600-$1000+ on a new camera for their trip. A nice camera can be great if you know how to use it but I find myself using my iPhone 99% of the time. In fact, even people who are good at photography get sick of lugging around a large camera and switch to their phone.
Laptop/iPad: Unless you absolutely need it for work, leave the laptop at home. An iPad does come in handy but I find that using your smartphone is more than enough.
More Money-Saving Packing Advice
Pack Light & Save On Checked-Bag Fees: Almost every budget airline within Europe will charge a hefty fee ($30-$60) for checking a bag so you'll save a lot by flying with a carry-on only. However, the weight of a carry-on bag is usually limited to around 20lbs — which can be difficult for a lot of people.
Pack Minimally and Buy As You Travel: Many people end up packing a ton of stuff they don't need because they think they "might need it." However, I find that it's wiser to bring the essentials and then you can buy things while traveling.
Borrow Gear: There is a good chance that someone you know has a bunch of travel gear packed away in a closet. Ask around before shelling out a ton of cash.
Buy Used: Backpacks, cameras, guide books, electronics — all this stuff can be found at a heavy discount when bought second-hand.
See What Gear You Have: Buying new stuff for your trip to Europe can be exciting but there's a good chance you already own plenty of things that you might need for your trip.
Additional packing resources:
---
Choosing When To Travel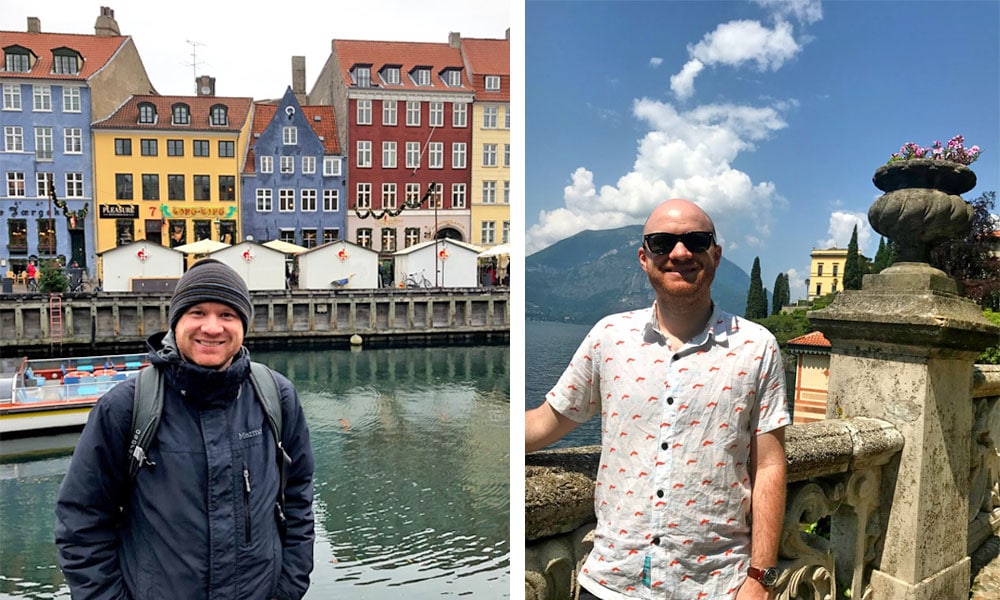 The time of year you travel will have a major impact on your overall travel costs — notably for airfare and hotel/hostel costs.
The summer will always be the most expensive time to travel — which generally runs from June to mid-September. Finding affordable airfare during this time can be difficult. Additionally, scoring affordable accommodation is also a challenge since there are lots of people looking for a place to stay.
The absolute cheapest time to travel Europe is during the winter (not counting Christmas & New Years) since the weather is generally cold and possibly rainy. That said, you can find some truly cheap airfare — I've flown from NYC to Copenhagen in November for $300. Hotels, hostels, and rental apartments also drop their prices to attract travelers.
My favorite time to travel is during the shoulder season — which roughly runs from late April to early June and mid-September to late October. These times offer a great mix of enjoyable weather and reasonable prices.
---
Visit Cheaper Countries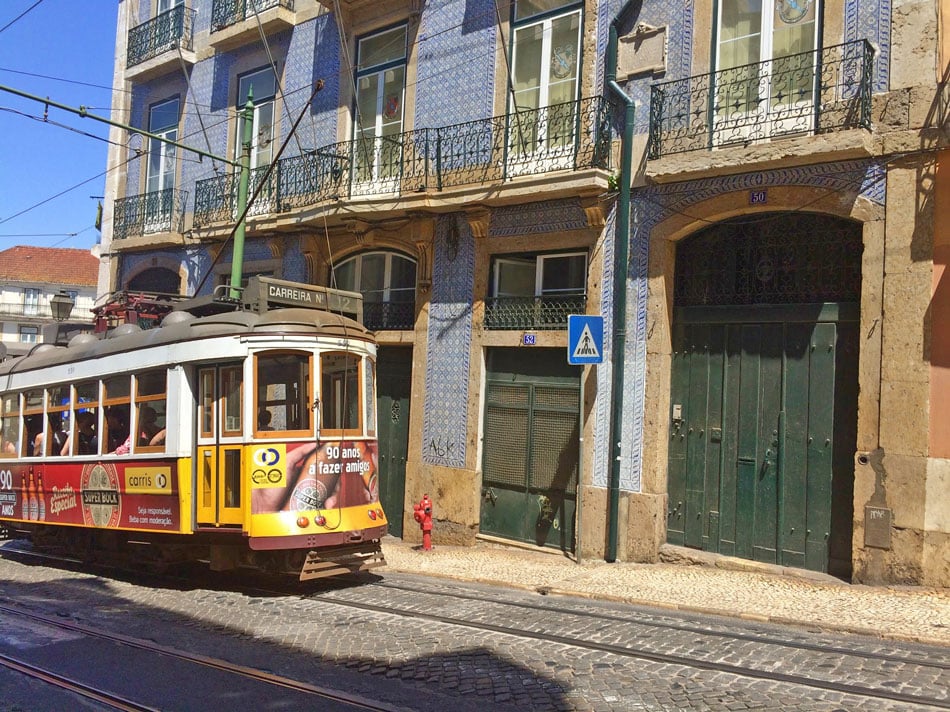 Scandinavia and Switzerland are all very expensive so you'll pay a premium for food, alcohol, and accommodation.
Western Europe (especially major cities like London, Paris, Amsterdam, etc.) are also expensive but you can sometimes find decent deals.
Southern Europe is a little cheaper and you can often travel affordable in cities like Rome, Barcelona, and Lisbon.
Prices get even cheaper as you move east so you can find very solid deals in Berlin, Prague, Budapest, etc. Greece also has a lot of good deals to be found.
I've written 30+ city price guides for many of Europe's most visited cities to give you an idea of how much you might spend when visiting.
Here are a few of my most popular city prices guides:
---
Plan Around Major Cultural Events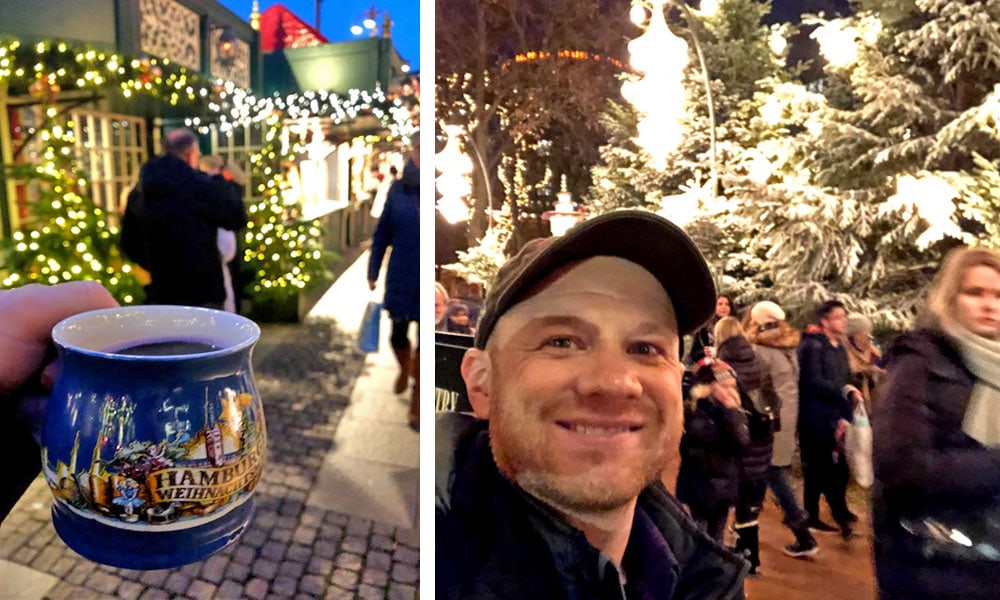 Ok, this one can be a little harder to plan for but when cities host major cultural events it tends to spike accommodation rates.
For example, cities with large Christmas markets get a lot of travelers over the holidays and that raises rates. It's the same around New Years in London, Paris, etc. because people come to party. Another example is Munich during Octoberfest as hotel rates can triple.
However, those events are predictable but there are other events like marathons, large sporting events, trade shows, local festivals, etc. that aren't as apparent to foreign visitors. It doesn't hurt to do a quick search as you're planning your trip to make sure you don't get stuck having to pay super-high rates.
---
Track Your Spending
If you're on a strict budget then you'll want to actually track your spending and review your notes often — because, let's face it, it's easy to lose track of how much money you're spending.
There are various travel spending apps or you can simply write things down in a notebook as you go.
---
Save Money By Using ATMs and Avoiding Currency Exchange Offices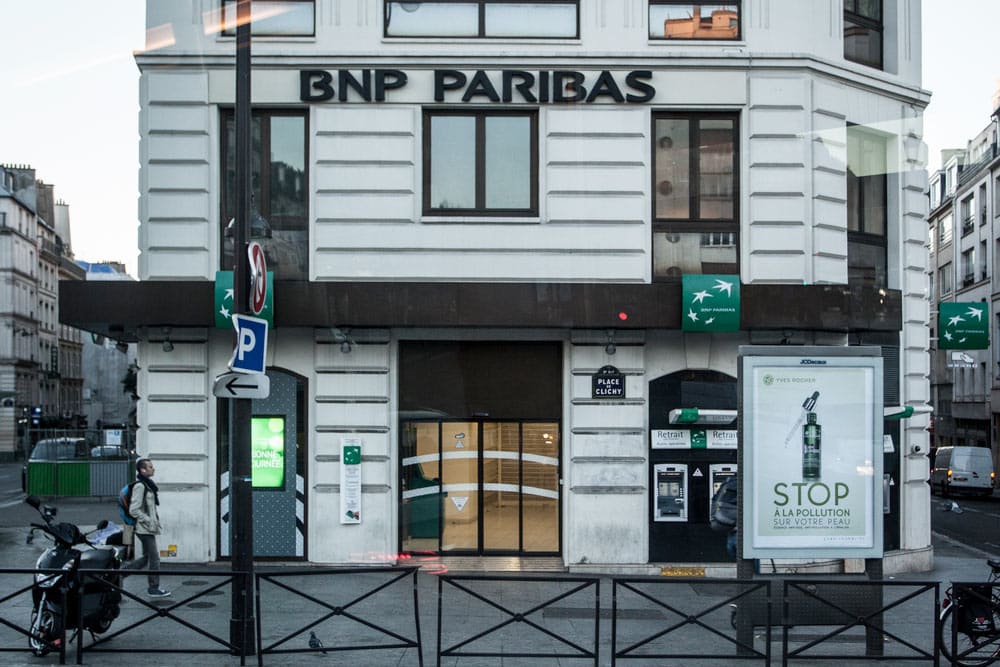 There are plenty of enjoyable ways to spend money while traveling Europe but spending money to get money from money exchange offices is never enjoyable.
The best (and cheapest) way to get money while traveling is from the ATM. In most cases, European ATMs don't charge a fee (some airport ATMs that are attached to money exchange places will charge — those are tricky). Your own bank might charge a fee since it's not your bank's ATM but overall it's the cheapest option.
Don't bother getting cash from currency exchange offices because they charge big fees and commissions.
Similarly, don't get a bunch of cash from your home bank before you leave because they also give you lousy exchange rates. If you're really worried, get $100 worth of your first stop's currency and then use ATMs after that.
Seriously, ATMs are everywhere in Europe.
Be Smart About ATM, Debit Cards & Credit Card Usage
Here is my strategy for paying for things while traveling:
ONLY use your debit card to withdraw cash from ATMs.
Use your credit card to pay whenever possible.
But why?
There are two main reasons to follow this strategy — it's the cheapest options and it's the safest way to use money.
Here's the deal, card skimming (i.e. making a copy of a credit/debit card) is a very common scam in Europe — basically a waiter will take your card and scan it through a card reader that "copies" the card. The process takes a split second.
While most banks have fairly good fraud detection, if someone skims your card and then makes fraudulent charges the bank will cancel your card — which sucks if you're traveling because getting a replacement card in nearly impossible.
So what happens if your debit card gets canceled? It means you have no way of getting cash from the ATM anymore. Furthermore, your debit card is directly connected to your checking/savings account so getting the money back is a much longer and more difficult process.
On the other hand, if you get fraudulent charges on your credit card it will still get canceled but you still have your debit card for cash from the ATM. And your credit card isn't attached to your checking/savings account so you don't have to worry about trying to claw back the stolen funds. In fact, I travel with two different credit cards just to be safe.
Financially speaking, there are some credit cards that don't charge a foreign transaction fee and most use the current exchange rate so you're not getting nickel and dimed on every purchase. Many credit cards also offer other benefits like cashback, travel insurance, travel credits, etc.
As far as getting money from ATMs, I recommend making large withdraws so you can minimize the fees you're paying. For example, my bank charges me around $3 per withdraw so if I take out €300 ($325) I'm only paying about 1% in fees but if I take out €50 then I'm paying 5.5% in fees.
---
Skip Taxis & Use Public Transportation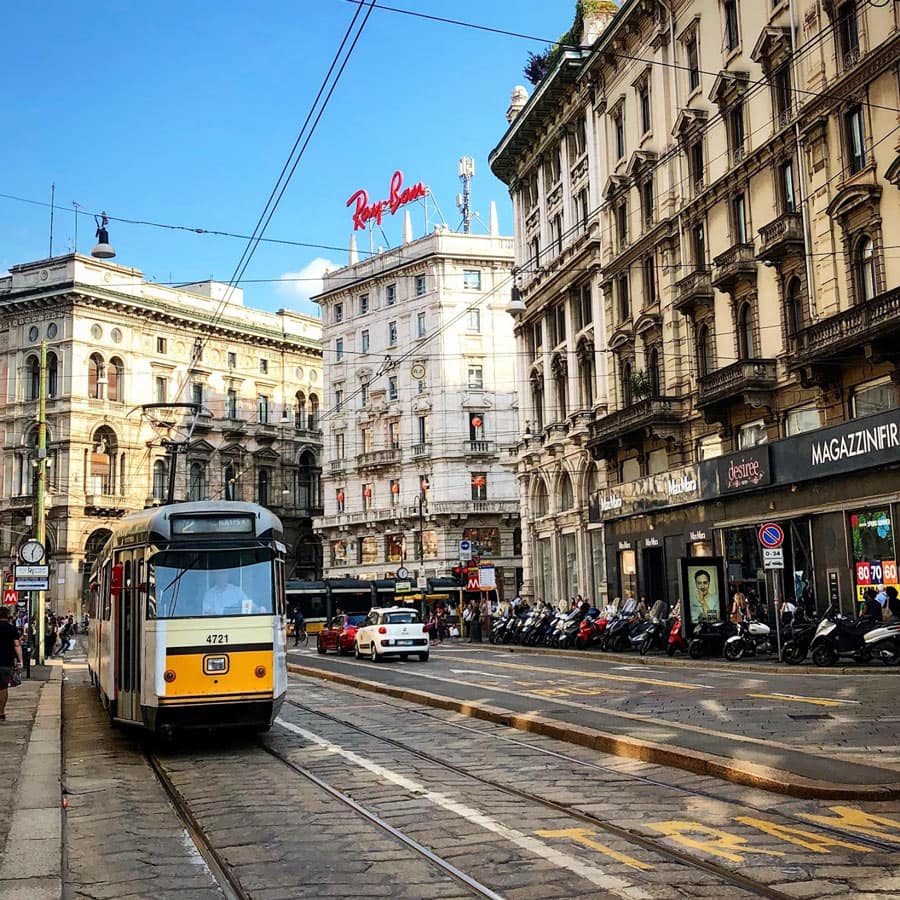 It seems like a no-brainer but using public transportation is much cheaper than using taxis. Most rides on public transit cost between $1-$3 so it's hard to beat the price.
Where I get into trouble is when I feel like taking a taxi from the airport after a long flight — since I'm tired and have luggage. However, most airport taxi rides will cost €30-€70 so it's a real budget killer when compared to the €2-€5 public transportation option.
Another thing to watch out for are taxi scams — which are most common in southern and eastern Europe. These scams can generally be avoided with Uber/Lyft but not all countries/cities allow ride share companies.
Note: Only use taxis that are officially licensed taxis. There are plenty of "car services" that say they're a taxi but they're actually a private car and they can legally charge any rate they feel like.
---
How To Save Money on Train Tickets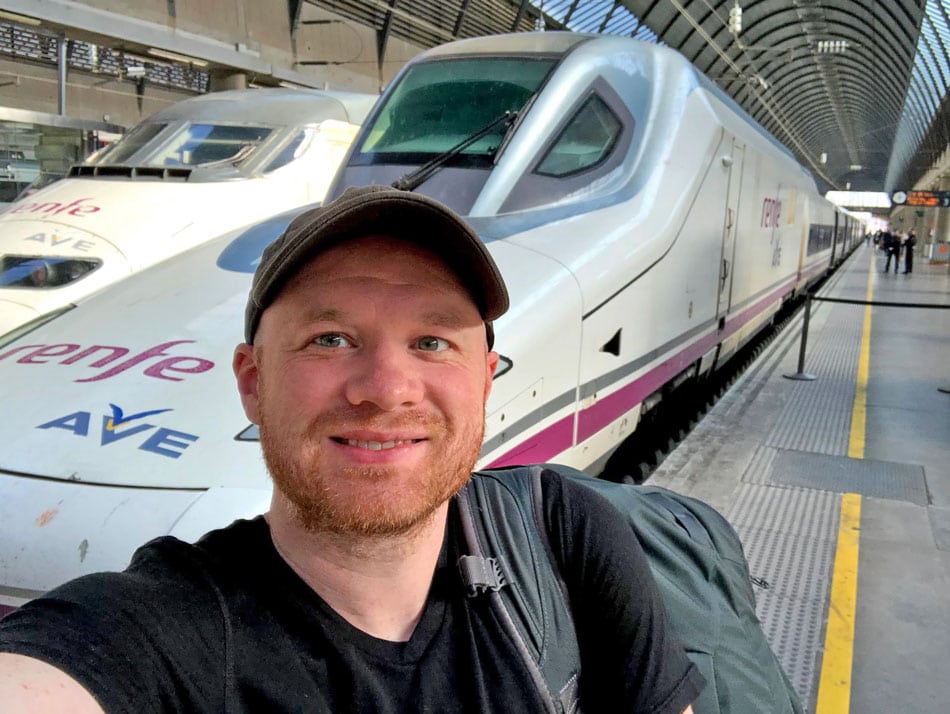 I'm a huge fan of train travel and the Europeans truly know what they're doing. In fact, I'd gladly pay a little extra for the train than have to deal with the hassle of air travel. Luckily, there are many ways to save on train tickets.
Book High-Speed Trains Early
As a general rule, high-speed trains are cheapest when booked as early as possible and get gradually become more expensive as the departure date approaches. If you book last-minute you'll pay a premium.
Local and medium-distance trains are usually priced per distance so booking early doesn't offer any money-saving benefits.
Here are some example high-speed train ticket prices to show you the price difference between booking early and booking last-minute. Note: I used Omio to find these train ticket prices.
London To Paris

Booked a few weeks before departure: €66-€100
Booked two or three days before departure: €190-€250

Paris to Barcelona

Booked a few weeks before departure: €99-€120
Booked two or three days before departure: €133-€145

Paris To Amsterdam

Booked a few weeks before departure: €70-€100
Booked two or three days before departure: €135-€155

Rome to Florence

Booked a few weeks before departure: €13-€22
Booked two or three days before departure: €20-€40

Amsterdam to Berlin

Booked a few weeks before departure: €45-€70
Booked two or three days before departure: €45-€70

Berlin to Prague

Booked a few weeks before departure: €25-€35
Booked two or three days before departure: €25-€35

Prague to Vienna

Booked a few weeks before departure: €14-€30
Booked two or three days before departure: €20-€35
Buy an Eurail Pass
I won't say that Eurail Passes are always a great deal but many travelers find them to be a worthwhile investment.
In my opinion, the true value of the Eurail pass is its flexibility as you can essentially jump on any train without much planning — thus you're not paying crazy high prices for last-minute train tickets.
On the other hand, pre-booking train tickets a few weeks/months early will almost always be cheaper than using a rail pass — but you give up flexibility/spontaneity.
Look Into Railcards
Most countries have some form of railcard that gives discounts on train travel. The discount can range from 15%-30% off the ticket price.
These railcards are usually for students (under 26-years-old) and seniors — but there are some cards for people under 30 as well.
Railcards are typically meant for residents of the country but anyone can usually buy them.
---
Ask About Youth & Student Discounts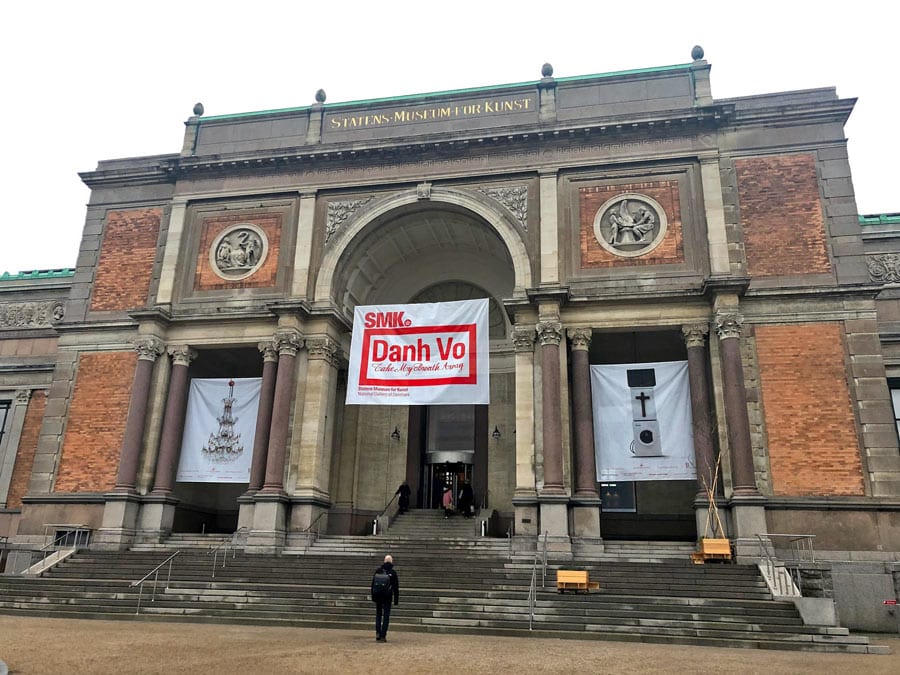 Pretty much anyone under 26 is considered a "student" in Europe and there are plenty of discounts for things like museums and train tickets.
Discounts vary by country and sometimes by the mood of the person selling tickets. Some countries only give a discount if you hold a student ID from a European Union university but others will give a discount to anyone.
It doesn't hurt to ask so always bring your student ID just in case.
---
Travel With Friends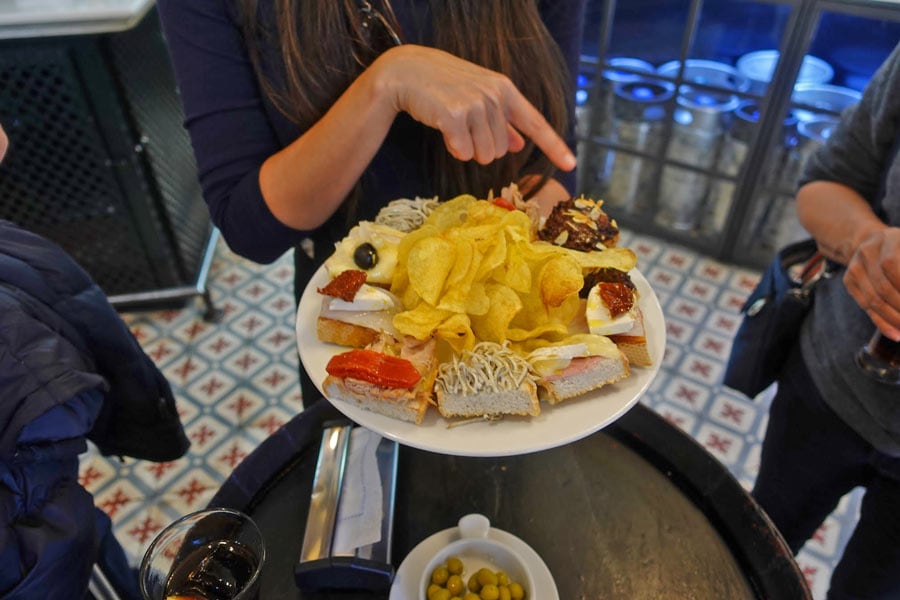 I love solo travel but there are certain times when traveling with a group of friends can cut down on travel costs.
Most notably, sharing a hotel or rental apartment with one or more people cuts down the per-person cost considerably. For example, splitting a $130/night Airbnb with four people ends of costing around $33/night per person — which is cheaper than a hostel.
Rental cars can also end up being very cheap when the cost is split between multiple people.
Meals can also be cheaper when split with others — you can split portions or make a meal for the group.
---
Get Travel Insurance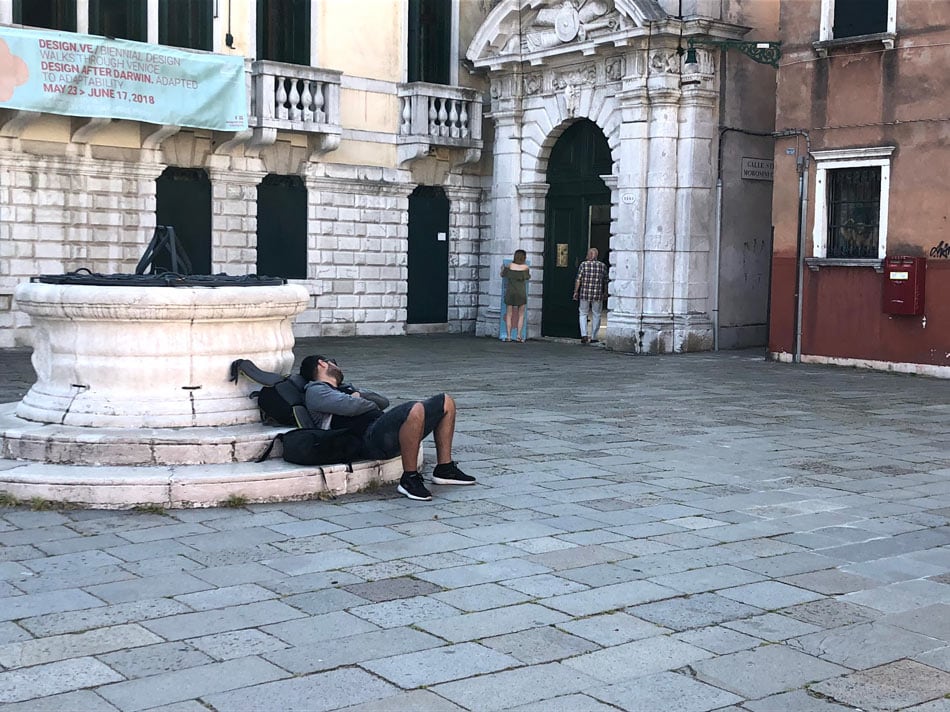 Travel insurance is a cheap investment that can save you thousands of dollars if you end up needing to use it. Trust me, you don't want to get hit with a medical bill if you get injured overseas.
Travel insurance can also help you recover travel costs that you already paid for if your trip gets canceled/cut short and it can also help cover the cost of replacing lost/damaged luggage.
Personally, I use World Nomads as they're geared toward budget travelers so their prices are very reasonable.
---
How To Save Money On Food & Alcohol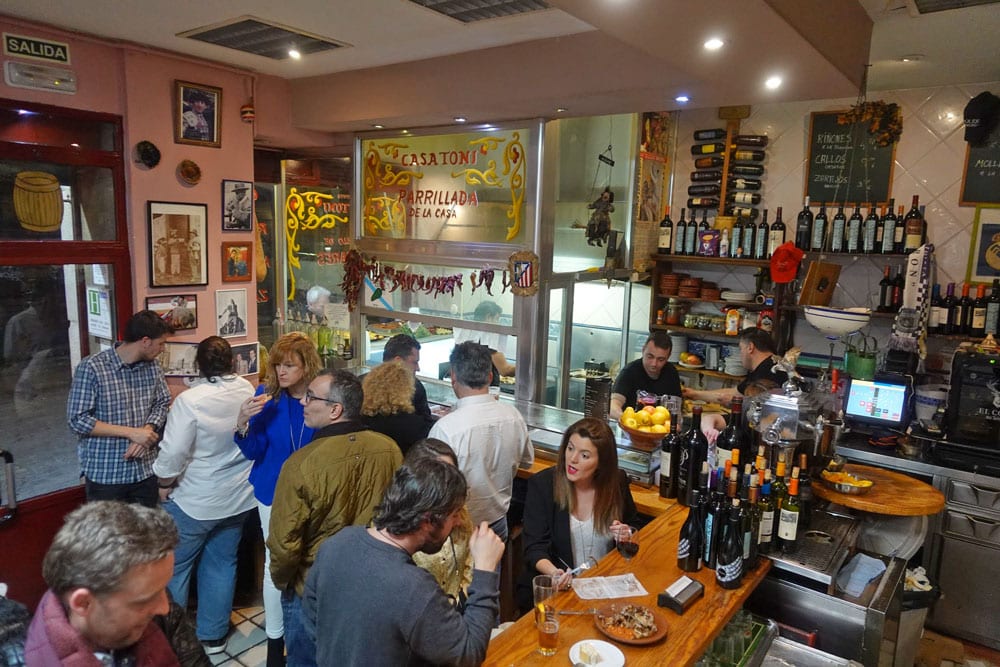 Ok, this is a big one because you can spend a fortune on food if you're not careful. Luckily, if you're flexible, there are plenty of ways to cut back drastically on your food expenses.
Research, Research, Research (Before You're Hungry)
Here is my number one tip for saving money on food — do your research!
Whether you're eating in restaurants or cooking your own meals, it's super important to take the time to plan your meals.
Why? Because waiting to think about your meals until you're hungry or as you're "out and about" (and you're usually in the touristy part of town that's filled with tourist prices) is a surefire way to settle for a meal that's too expensive or low-quality.
That's why I always research potential places to eat so I know where I can find a quality meal at a fair price.
Shop At Farmer's Markets and Grocery Stores
Farmer's Markets are great for multiple reasons — they're fun to explore, it's a great way to experience the local culture, the food is high quality, and the prices are very fair.
Your cheapest option will be shopping at grocery stores — I also think it's a fun cultural experience. The quality of produce isn't as good as farmer's markets but it's still an excellent resource.
Plan A Group Meal
If you're staying in a hostel that has a kitchen try getting a few people to pitch in for a group meal. This is an excellent way to make friends and to save a ton of money.
Have A Picnic For The Park or City Square
A picnic in the park or city square is an unbeatable way to spend your lunch or dinner time. Even if you don't feel like making your own picnic, you can easily find takeaway restaurants selling affordable food options.
Chow Down On Street Food And Takeaway
I love street food because it's filling, tasty, and affordable. Each country/region has its own street food specialty — France has crêpes, Berlin has currywurst, Belgium has fries with a million types of sauce, pizza slices in Italy, fish 'n' chips in the UK, so it's a good way to try some local favorites.
Also check out bakeries as they usually have quality sandwiches.
Local Favorites Are Usually Great Values
Do your research to find local favorite restaurants because they usually offer the best value in terms of quality and price. I've found that the best way to find these little gems is through local food bloggers and local food tours (they usually also have blogs on their websites).
I've also had a lot of luck looking on Reddit for restaurant recommendations as many locals post there and are happy to share their insider knowledge — r/Paris, r/London, r/Berlin, r/Amsterdam, r/Lisbon, r/Rome, r/Barcelona, etc.
Southeast Asian and Middle Eastern Food Are Great Deals
Chinese, Thai, Vietnamese, Indian, Turkish, etc. food are all delicious and are often very reasonably priced.
Save With Lunch Specials
Plenty of restaurants, especially those popular with locals, often have a fixed price lunch specials to attract people who work in the neighborhood. This is a great time to sample the local cuisine at a discount.
The Menu Speaks Volumes
One sign that a restaurants isn't a tourist trap is by looking at the menu. Specially, a handwritten menu usually means the ingredients are fresh.
Additionally, if the restaurant has a menu in multiple languages it often means they cater to a lot of tourists. Granted, some perfectly fine places have multi-language menus, but it's a good rule of thumb.
Stick To Tap Water To Save
If you ask for water at a restaurant there is a good chance they'll bring you a large bottle of water so you have to specifically ask for tap water.
Furthermore, skip the soda as well because you'll be given a tiny expensive bottle that costs as much as a beer or wine.
Eating Inside vs Outside
Restaurants often charge a slightly higher price if you sit at their outside sidewalk tables. I love people watching on a sidewalk cafe but if you're trying to save a little then you'll want to eat indoors.
Leave The Tourist Areas
Don't get me wrong, you can find quality meals at fair prices in "touristy" parts of any European city but you'll have to do your research. However, you'll find much better deals by venturing out to the more residential neighborhoods.
Drink At The Bar
Whether it's alcohol or coffee, it's often cheaper to drink standing up at the bar as opposed to at a table.
Drink Local
Every city will have its own regional beer, wine, and spirits — all of which are usually the most affordable option.
Look For Happy Hour Specials
The concept of happy hour isn't quite as prevalent in Europe as it is in the US but it's becoming more popular. Most bars will advertise these deals on their windows.
Local and Student Bars
Most bars in the center of the city are more geared towards tourists so the prices tend to be higher. Seek out places near universities or smaller local joints for better prices.
Buy Drinks From The Grocery Store (And Drink In Public)
Most European cities are very lax when it comes to drinking in public parks and squares as long as you're not causing a scene. So head to the grocery store to pick up a perfectly fine $8 bottle of wine or some cheap beers and enjoy yourself!
Don't Overtip
Tipping comes automatically to Americans but many European waiters are paid competitive wages so tipping isn't expected or you might only add a little extra to the bill (but certainly not 15%-20%). Additionally, some restaurants automatically add a tip so pay attention. Each country has its own customs so do a little research first.
---
How To Save Money On Accommodation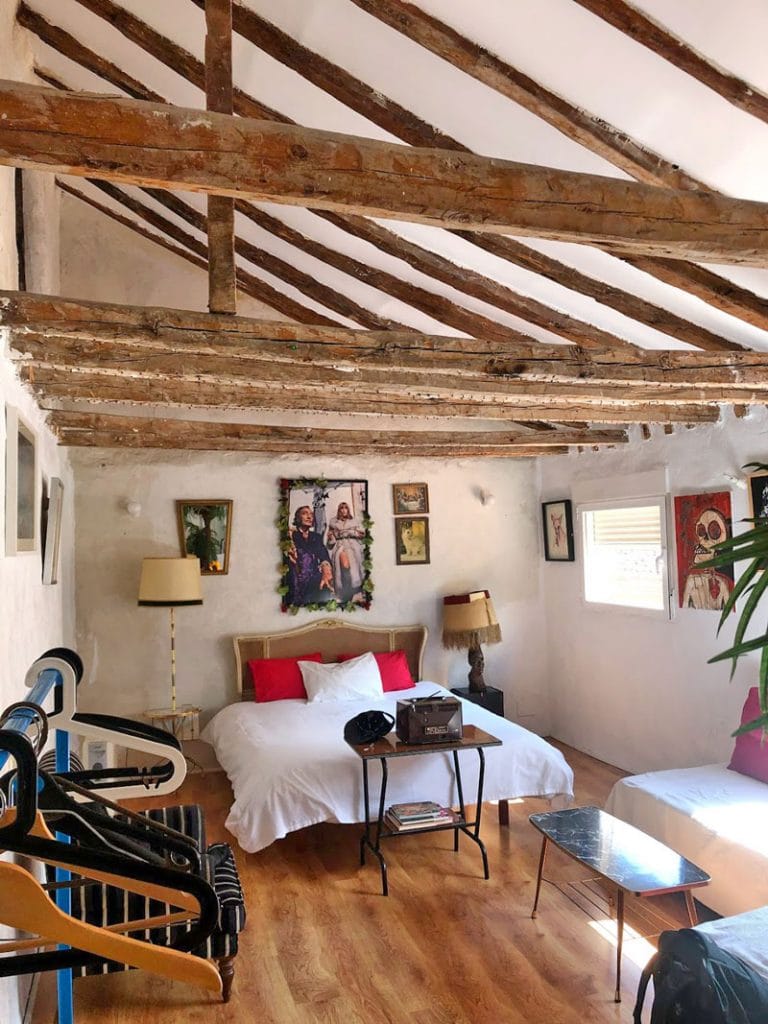 In many cases, your largest overall expense will be your accommodation but there are plenty of budget tips that can save you quite a bit of money.
You'll Pay For Location
The joy of visiting Europe is exploring its old cities so you'll pay a premium if you want to stay in the center of it all — especially with hotels. And even within the city the prices will vary greatly based on neighborhoods.
I'll be honest, staying way outside the city can take away some of the "magic" of Europe but it's a great way to save a lot of money.
Stay In A Hostel
Hostels are one of the cheapest accommodation options in Europe and every city will have multiple different hostels that cater to just about every travel style. In fact, there is a recent trend toward "boutique" hostels that have many of the same amenities you'd find in a hotel (but they are a bit more expensive).
Most hostels start around $20-$50/night for the cheapest dorm bed option but private rooms can range from $60-$120/night.
To learn more about hostels, check out my guide to hostels in Europe and my recommended hostels in many of Europe's top cities:
Try Booking Directly
You can sometimes get a better price on your hotel by booking directly with the property since booking websites like Hotels.com, Booking.com, etc. charge the hotel a hefty fee.
However, I haven't always found that hotels are willing to lower their prices but sometimes they'll throw in a free breakfast or other perks for booking direct.
Seek Out Independent Hotels Not Listed On The Booking Sites
As mentioned previously, there are still some independent hotels that don't list themselves on booking websites since those websites take a large cut of the booking. Naturally, these hotels are a little harder to find but the extra work can save you a decent amount of money.
Bed and Breakfast Offer Great Value
Many people forget about B&Bs but they're a great way to get a comfortable place to sleep while also getting a little closer to the local culture.
Start Looking Early
There are some good deals to be found but it's easier to find deals if you start looking early.
Rent an Airbnb/Apartment
Rental apartments can be an excellent way to save big — especially if you're traveling with a group. Rental apartments also come with a kitchen so you can save more by cooking a few of your own meals. Click here to save $30 off your first Airbnb stay.
Rent A Room
People often don't realize that Airbnb lets you rent a room in someone's apartment and this is another great way to save a lot of money. Additionally, Airbnb hosts who rent rooms are often happy to share their favorite local restaurants and sights. Click here to save $30 off your first Airbnb stay.
Check Weekend Rates
Hotels and hostels often raise their prices significantly on Friday and Saturday so that's something to consider when booking and comparing prices.
Pay Attention to Extra Fees
The price you see when looking at hotel prices can sometimes be misleading as they'll tack on extra fees when you go to book your hotel — and these extra fees can be significant.
Try Couchsurfing
The ultimate way to save on accommodation is by not paying anything — which is why Couchsurfing has become so popular. There are plenty of obvious downsides to Couchsurfing but a lot of people love it and it's an excellent way to experience a different side of the local culture.
Become A Housesitter
If you're going to be in one location for an extended amount of time then you might consider becoming a housesitter. The most popular website is Trusted Housesitters. It's essentially a service that matches up people who need someone to watch their house while they're away — usually to take care of their pets.
Popular locations have a lot of competition so you might need to do a few housesits in less popular spots to build up your reputation.
---
Focus On A Region or Visit Fewer Places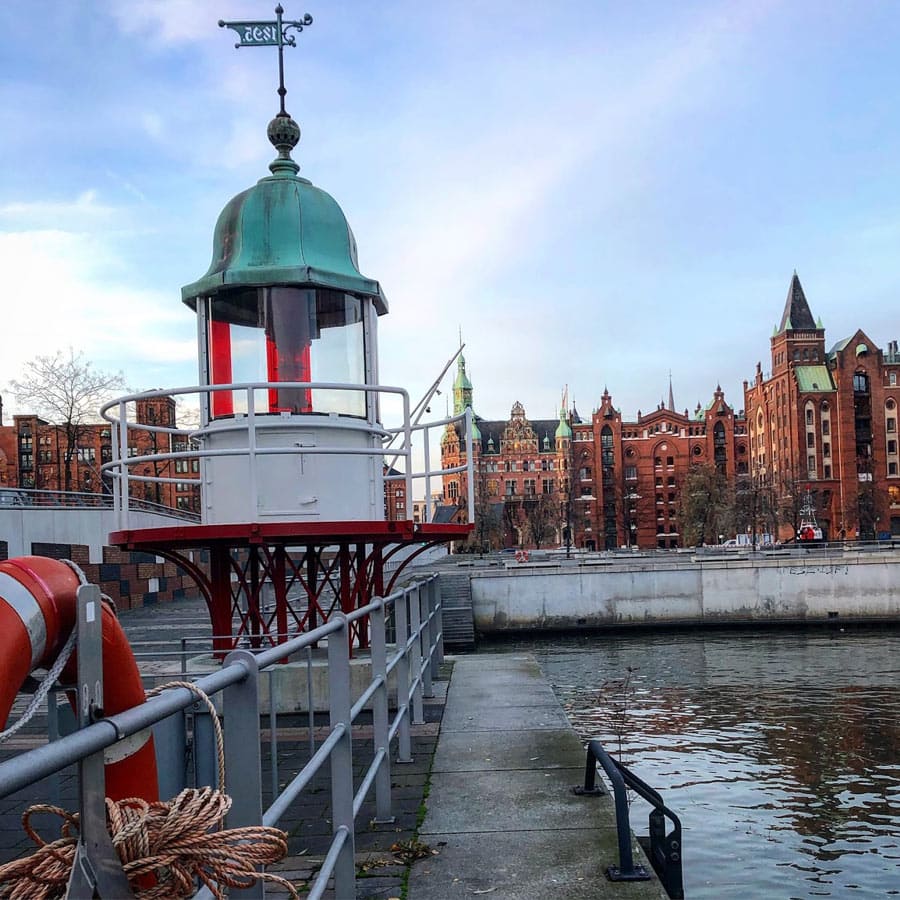 I know I'm guilty of this but many people who visit Europe want to jam their itinerary with multiple cities — after all, it's so hard to choose where to visit.
However, moving around a lot can get expensive. First, there's the extra transportation expense (trains, planes, etc.) and then you're also losing time.
Next, some hotels and rental apartments will give you a slight discount if you book for a week and an even bigger discount if you book for longer.
Focusing on a small region also gives you more time to explore the area and to get to know it better — which I feel ends up being a much more rewarding trip.
---
How To Save Money On Sightseeing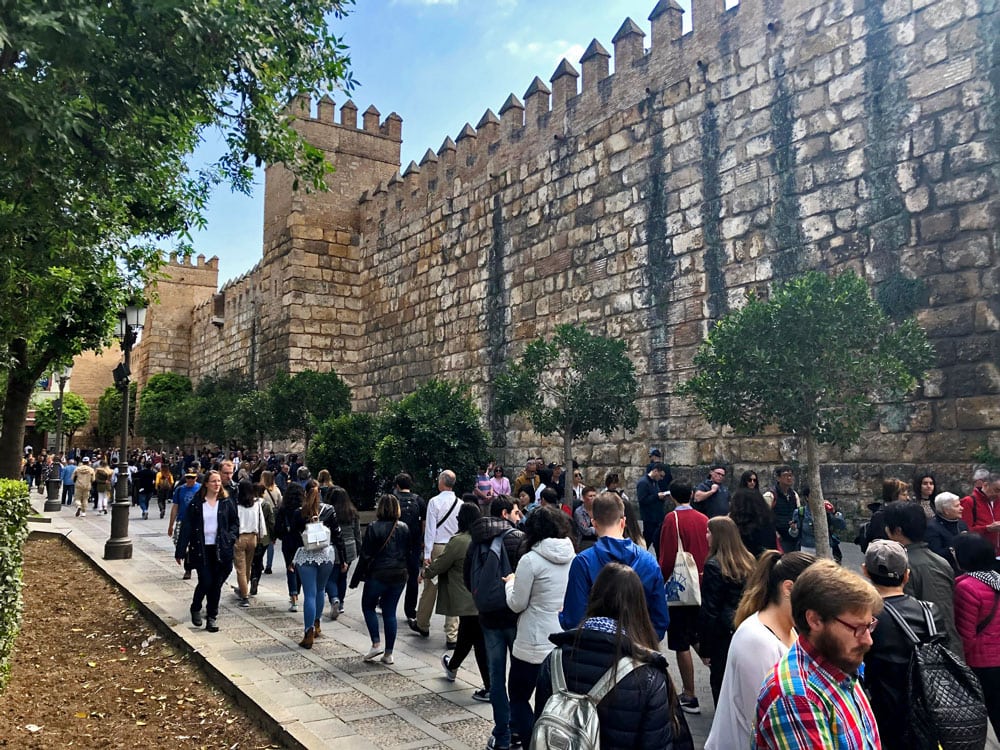 You visit Europe for the sights but that doesn't mean you need to spend all your hard-earned money seeing everything! Here are some money-saving tips:
Invest In A Guidebook
Despite their drawbacks, I still think guidebooks are an excellent resource for travel information and they can help you get the most value out of your trip. If nothing else, guidebooks help you make the most of your trip so you don't waste your precious vacation time.
Both Lonely Planet and Rick Steves guidebooks are geared toward independent, budget travel but Lonely Planet is a little more focused on a younger demographic.
Visit The Tourism Office
Every city will have a tourism office and in many cases they'll have resources like free city maps and free wifi. They can also be a good resource about fun local things that are going on in town
City Passes and Sightseeing Cards
Most cities have some form of tourism card that gives you access to museums, cultural sites, and other touristy attractions. These cards can actually end up saving you a lot of money but other passes end up either being a waste of money — it really depends on your travel style.
When evaluating a city pass, it's important to look carefully at what the pass includes and if those things actually look interesting to you.
Here are the general guidelines for how I evaluate the value of sightseeing passes:
What It Covers: Many passes are loaded with tacky things like wax museums but skimp on cultural attractions (i.e. museums, etc.). So study the pass to see if you actually want to visit the attractions it covers.
Pass Utilization: Sure, you can save a lot of money if you visit 5 different things in a day but that's no way to travel — I try to limit myself to one or maybe two museums in a day, and then I might do another non-museum attraction. Trying to see too much is a surefire way to get burnt out.
Cost Without The Pass: Most passes cover two or three "big ticket" attractions so the pass is rarely worth it if you don't do those. The passes also tend to cover a lot of "cheaper" attractions that might only cost $5-$10/ticket so you'll have to visit multiple sights to get your value's worth.
In cases you're interested, I've already written reviews of multiple city passes:
Free Museum Days
Most cities in Europe have one day a month where all the museums are free. For example, museums in France are free on the first Sunday of the month and many attractions in Italy are also free the first Sunday.
Some individual museums have weekly free days or they're free after a certain time of day.
Note: Free days/times at museums attract a huge crowd so expect it to be a little more crazy than normal.
Take Free Walking Tours
Nearly every city in Europe has free (aka pay-what-you-wish) walking tours and they're an excellent way to see a new city while also learning a bit about its history.
Mix In Free Attractions With Paid Attractions
I like to pad my sightseeing with free things like parks, monuments, or simply exploring a neighborhood. These activities also force you to slow down a bit so you're not rushing from attraction to attraction.
Enjoy A Leisurely Drink At A Sidewalk Cafe
While you'll probably pay a premium for a beer or glass of wine at a sidewalk cafe, it still makes an excellent way to spend an hour or so relaxing and people watching.
Search For "Free Things To Do In X"
A good guide book will tell you about free attractions but there are often free concerts, events, shows, galleries, etc. happening on any given day. That's why I always do a quick search for free things before arriving to see if anything looks interesting.
Pre-book Your Museum Tickets
Ok, pre-booking your museum tickets online won't really save you any money but it can save you from spending hours waiting in line — and time is money, right?
In fact, some cultural sights require everyone to pre-book tickets but they split the available tickets between normal visitors and tour groups. Therefore, once the normal tickets are sold out, you're forced to take a more expensive tour if you want to visit.
---
Walk or Bike When Possible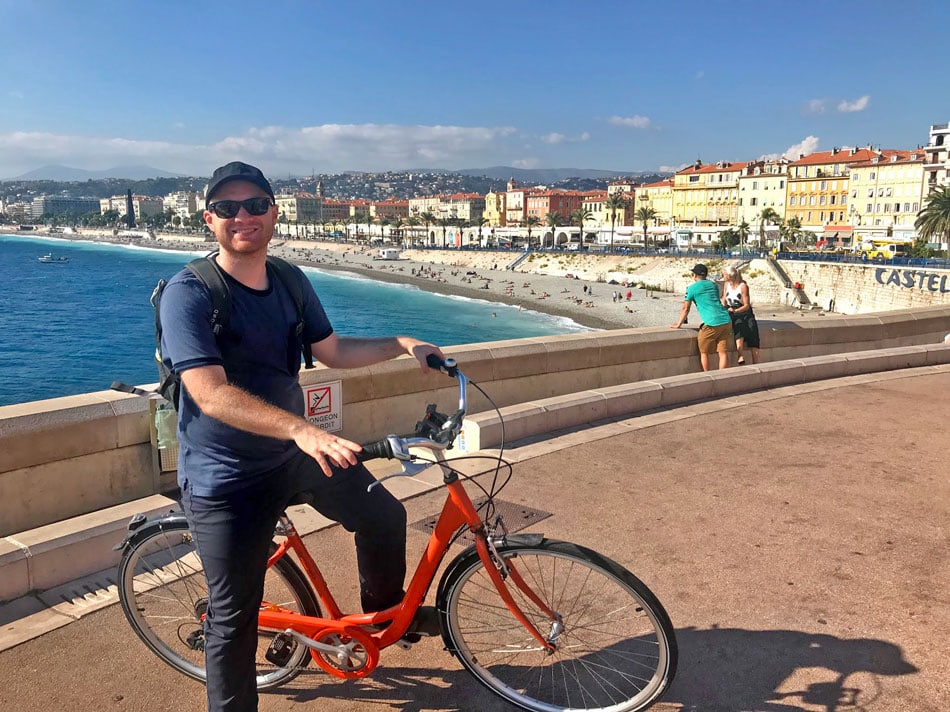 Exploring a city on foot or with a cheap rental bike is not only a great way to save money but it's an excellent way to get to know a city.
For example, I love the Paris metro. However, if I can walk to my destination in 30-45 minutes I'd rather do that and see the amazing city than using the subway where I see nothing. And then you can spend the €2 you would have spent on a ticket at the bakery instead — win-win!
Many European cities now have free/cheap bike rental stations and this is another fun way to experience a city.
---
Rent A Car (For Group Travel)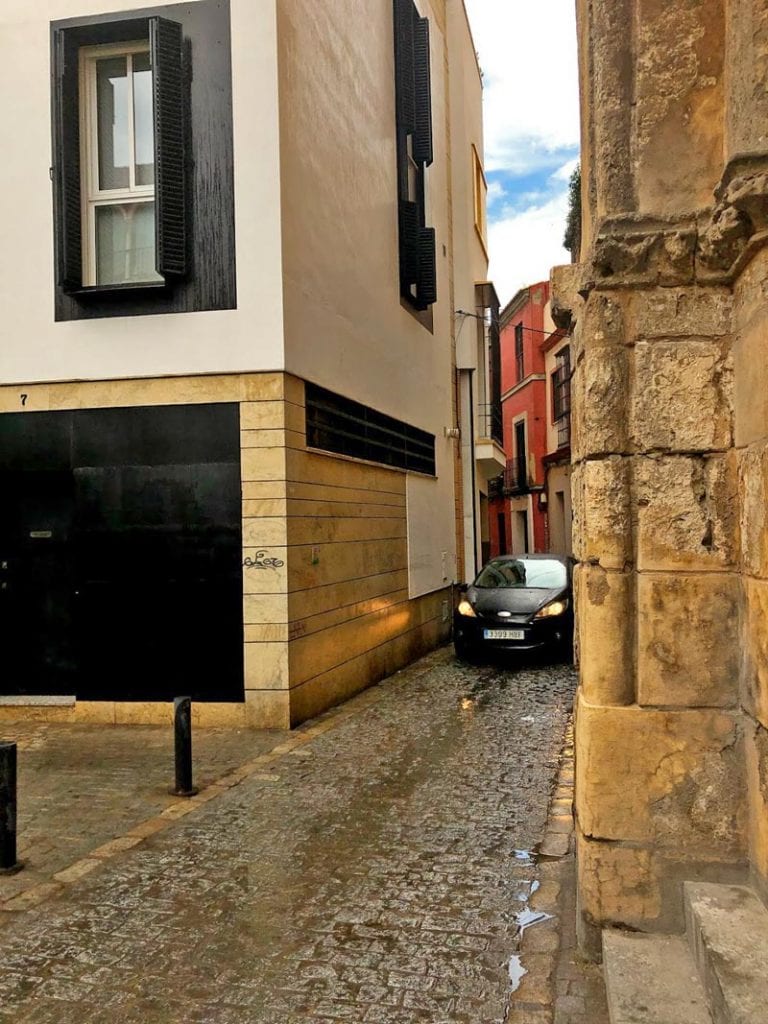 I'm not a huge fan of driving in Europe because it's expensive (gas, tolls, insurance, parking, etc.) but if you're in a group of 3-4 people a car can actually be a very affordable way to get from point A to point B.
That said, driving in any European city is a nightmare so I recommend parking outside the city if you're driving.
I've used AutoEurope in the past to book my rental car because they search multiple car rental companies. Read my guide to renting a car in Europe for more tips.
---
Travel Europe By Bus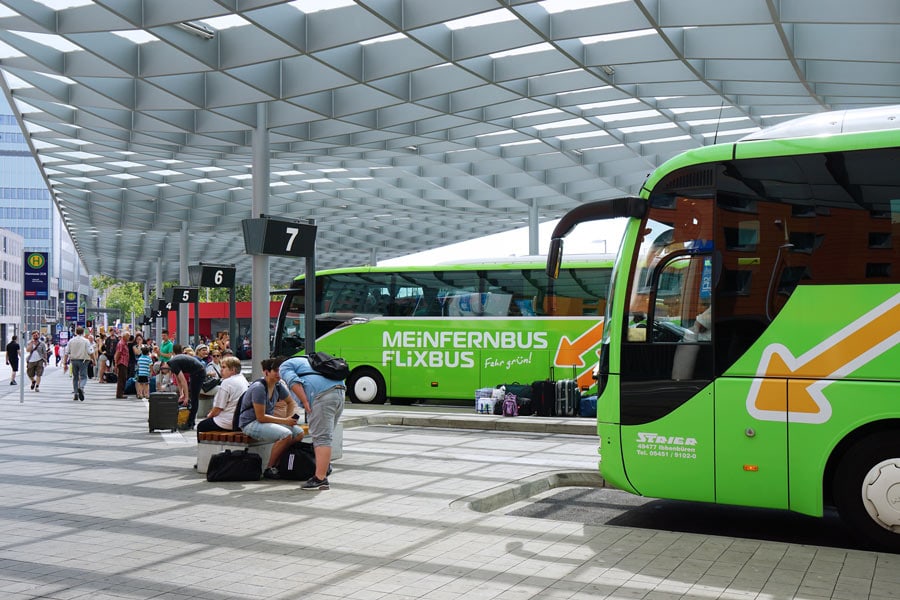 The cheapest way to travel around Europe is by bus and it actually has a very extensive long-distance bus network. Granted, the bus will be much slower than the trains since trains travel 2-3x faster and there is no traffic, but it will be cheaper.
Many of these long-distance bus companies will have random deals with super cheap advance fare tickets that are as cheap as €5. You can search for bus fares/routes on Omio.
---
Carpooling
Another possible way to travel around Europe cheaply is via carpooling with people who are already making the same trip. The most popular service is BlaBlaCar (it's basically Airbnb for ridesharing) and they make matching up drivers and riders easy.
---
Avoid Tourist Scams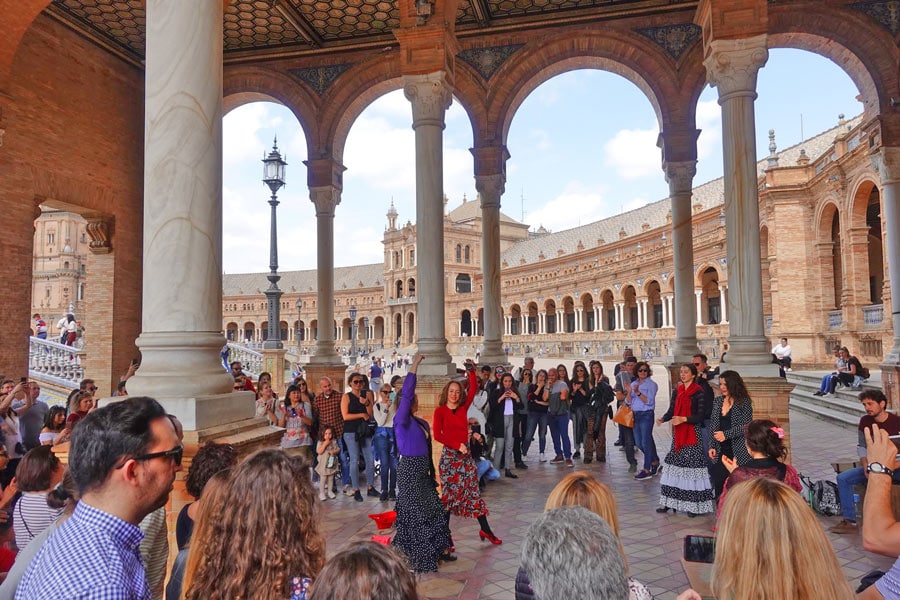 It's one thing to spend too much money while traveling but getting scammed is another.
Let me start by saying that the chance of getting scammed or pickpocketed in Europe is low but it's smart to know what scams are out there. Here is a list of Travel Scams in Europe but below are the most common:
Pickpockets
Any city that attracts a lot of tourists will have pickpockets — which is why Europe has gained the reputation of a pickpocket hotspot. Here are some things to pay attention to:
Beware Of Crowds: Busy streets, subway cars, buses, trains, and places with a lot of tourists are where pickpockets strike.
Smartphones Attract Thieves: Thieves love smartphones because they're easy to steal and easier to sell. One of the most common places phones are stolen are off tables at sidewalk cafes.
Lock Your Zippers: You can get little luggage locks for your bag's zippers and this is enough to stop a pickpocket.
Beware of Distractions: Most pickpockets work in teams. One person distracts you with a map or something similar, and the other person swipes your stuff. Groups of little kids are often used as distractions.
Watch Your Wallet: Keeping your wallet in your back pocket is a pickpocket's dream so keep it in your front pocket.
Money Belt: Money belts are a popular way to hide valuables under your clothing.
Credit Card Skimming
I covered this earlier but credit card skimming (aka cloning) is very popular in tourist areas. The best way to prevent skimming is to not let people take your card out of sight and to check ATMs to ensure they haven't been tampered with.
Taxi Scams
Some cities/countries have a well-earned reputation for taxi scams. Do you research about normal taxi prices and common scams to keep yourself informed — and don't be afraid of speaking up if you feel like you're being scammed.
---
Research Your Phone's International Data Plan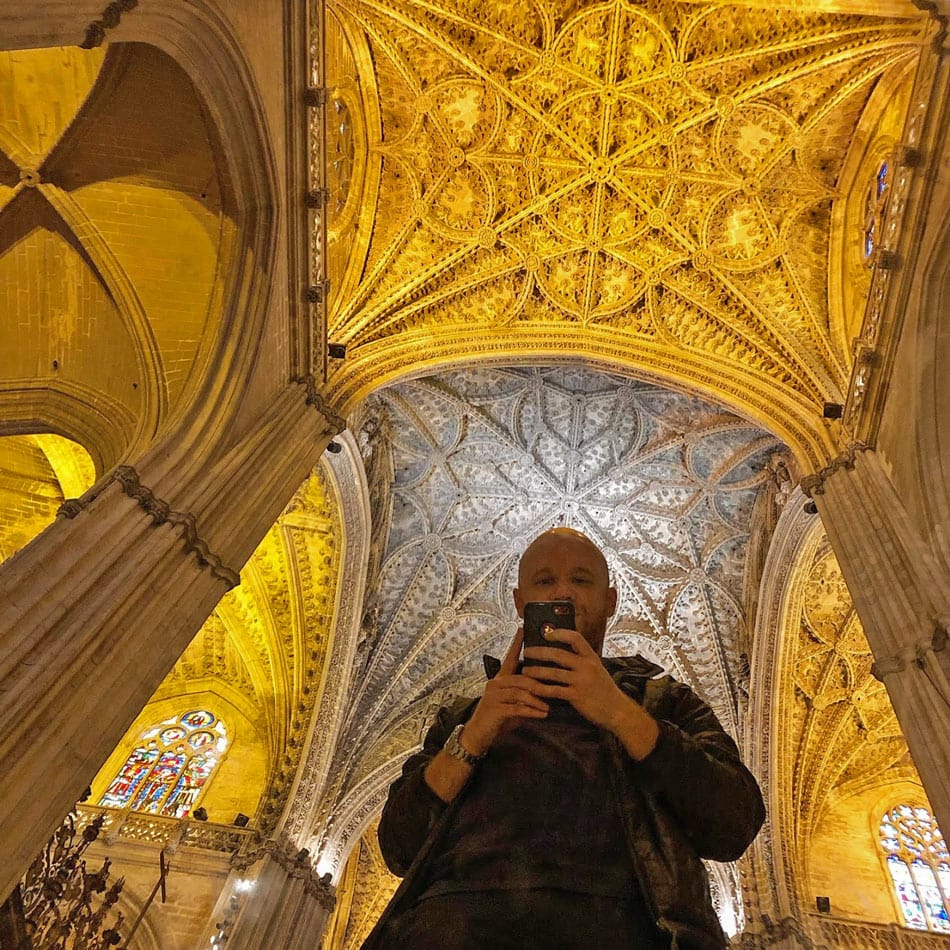 Don't return home from your trip to Europe to find a huge phone bill. Spend some time researching if you can use your smartphone's data plan. Some plans give you free data in Europe and some let you pay extra to get high-speed data while abroad.
You also have the option to buy a new SIM card while in Europe — which is often the cheapest option but it's a bit of a hassle.
---
Hit Up The Dating Apps
One way to experience a city like a local is by meeting up with a local — which is why many travelers are logging into their dating apps as they travel.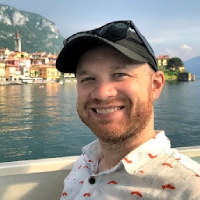 Latest posts by James Feess
(see all)
No Funny Business
The Savvy Backpacker is reader-supported. That means when you buy product/services through links on the site, I may earn an affiliate commission — it doesn't cost you anything extra and it helps support the site.
Thanks For Reading! — James
Questions? Learn more about our Strict Advertising Policy and How To Support Us.