When traveling to Europe you'll most likely have two backpacks:
Your main travel backpack which is designed to carry all your stuff from point A to point B.
A smaller daypack (also called day pack or day bag) which is intended to be used daily as a means to carry the things that won't fit in your pockets (i.e. maps, cameras, snacks, etc).
This guide will tell you what features are essential in a great daypack, and we'll show you some of our top picks. If you're looking for information about large travel backpacks be sure to check out our guide to choosing the perfect travel backpack for Europe and our favorite travel backpacks.
Many travelers spend so much time focusing on finding the right travel backpack that they forget about finding a good daypack. But if you think about it, you'll be wearing your daypack for 6+ hours nearly every day, but you'll only be carrying your large travel backpack while you're changing destinations. Admittedly, fitting a travel backpack is much tougher than a daypack, but it does make sense to spend a bit of time choosing a quality daypack.
Click here to jump directly to our daypack reviews
What to Look For in a Daypack
Style
Style is a personal preference, but you'll find that daypacks tend to fall into two categories — urban and athletic performance. Urban bags are designed for everyday use, normally have a good organization system and they are usually a bit more fashionable. Performance bags are designed to be used for hiking or other athletic, outdoorsy activities. They tend to look a little 'out of place' in urban environments, but they tend to be more comfortable. It is your choice to decide which you prefer.
Security
Pickpockets are very common in most European cities, so it is important to keep that in mind when choosing a daypack. You can usually avoid becoming a victim by simply being aware of your surroundings, but sometimes you simply can't avoid them — like crowded public transportation.
At the very least you'll want zippers that can be clipped or locked together. This will deter 99% of would-be-thieves, but some companies also make slash proof bags that have a thin metal mesh sewn into the walls of the pack, if you want an extra level of security.
Lightweight
A good daypack should ideally be lightweight and easy to carry. Most backpacks aren't that heavy, so this isn't a huge issue, but you'll probably want to avoid large and bulky bags.
Packability
While not completely necessary, it is really nice to be able to pack your daypack into your main travel backpack when you're changing destinations. This feature also comes in handy if you plan to only carry-on when you fly since most budget airlines only allow one carry-on item.
Some bags are designed to be easily rolled up and compressed into the size of a book. They are ultra-lightweight, but this style of the bag doesn't always have the best support system, so they're not great if you add too much weight to the bag.
Don't worry too much if you don't have room to pack your daypack, as many travelers will simply wear their daypack on their chest and their backpack on their back. It is a bit awkward, but it works.
Size
A good daypack should be just big enough to carry a few items — camera, maps, guidebook, snacks, light jacket/sweater, etc. The bigger the bag, the tougher it becomes to navigate crowded transportation and keep secure.
Comfort
You'll be wearing your daypack quite often, so comfort is key. Features like padded shoulder straps and ventilated backs greatly add to comfort.
External Pockets
I prefer a day bag that has a few external pockets that will allow me to have easy access to non-valuable items like notebooks, pens, maps, and other similar items.
OUR FAVORITE DAYPACKS AND DAY BAGS
We've divided this guide into multiple sections to best fit multiple travel styles.
Packable Daypacks
These packs are extremely lightweight and can be easily stuffed into your main backpack when you have to catch a train or a plane. They are good if you don't plan on packing them with a lot of stuff because the lack of structure leads them to becomes uncomfortable when loaded with too much weight. They also tend to be the cheapest option.
Eagle Creek Packable Daypack —Weighing in at only 8oz, this daypack gets a lot of praise for being durable and it will carry the basics while you're roaming the streets of Europe. It isn't the cheapest packable backpack, but it is probably the best quality of the three. It also comes with a lifetime warranty. Price: Around $32 via Amazon.
Outlander Packable Handy Lightweight Travel Backpack Daypack — This daypack gets positive reviews and it is about $8 cheaper than the Eagle Creek bag. It does have two water bottle pockets that a lot of people find handy. Price: Around $20 via Amazon
Tortuga Setout Packable Daypack — The Tortuga Setout Packable Daypack is another great bag that we've used. It only weighs 8.5 oz and it has wide shoulder straps to keep it comfortable. We also like the small outside pocket. Price: $39 via Tortuga.
Sea to Summit Ultra-Sil Day Pack — This bag is crazy light at only 2.4 ounces. It's a super minimalist and no-frills bag but it's a nice option if you're into ultra-light travel. Price: Around $32 via Amazon.
Most Fashionable Day Bags

Sometimes you just want to look cool. We get it. These bags do a great job of being fashionable and functional.
1. Fjallraven – Fjallraven is a Swedish brand that makes super hip backpacks — they're very popular in Europe so you'll fit right in. There are multiple sizes and colors so simply find one that works for you. Prices start around $70. See styles and prices on Amazon.
2. Herschel Supply Co – Herschel Supply Co is another super popular and hip backpack. They also have multiple styles and colors to choose from. Prices start around $50. See styles on Amazon.
3. Jansport – Jansport makes classic bags in multiple styles. And they're affordable — prices start around $25). See the styles on Amazon.
4. Pacsafe Slingsafe – Worried about theft but still want to look stylish? Check out the Pacsafe Slingsafe. Price: Around $70 via Amazon.
Best No-Frills Day Bags

You don't need to spend a lot of money to get a quality daypack. These two bags are affordable, durable, and they'll carry everything you need while exploring Europe.
1. JanSport Superbreak Classic Backpack — You probably used a JanSport backpack in grade school — I know I did. These bags come in a ton of colors, are super durable, and are big enough to carry whatever gear you have. Plus, these bags are popular with a lot of European college students and I remember seeing them for 100€ in Paris. Prices start at a little over $25, so this bag is great for budget travelers. JanSport also makes a range of other styles so be sure to check them out. Price: Around $25-$40 via Amazon.
2. High Sierra Curve — The Curve is specially designed for women. It is made out of durable lightweight fabric. It has all the basic features you need from a basic daypack. These sell for about $25, so it makes a comparable alternative to the JanSport. Price: Around $25 via Amazon.
Best Minimalist Daypacks
These bags are streamlined and ready to navigate busy European streets. The style of these daypacks are smaller than a traditional backpack, so they won't be able to fit a great deal of stuff. They should be able to pack everything you need, but not much else.
1. Eagle Creek Luggage Travel Bug Backpack — The Eagle Creek Bug is a great choice for travelers that don't want much bulk and only want to carry the basics. It can hold an iPad, a small notebook, a light sweater, and a few other small items — and that is about it. This sleek and stylish bag is designed for women. Price: Around $64. See Price on Amazon.
2. Patagonia Atom Sling — The Patagonia Atom Sling is a sleek and stylish bag that looks great in the city. It isn't large, so it can only carry the basics. Another great feature is that you can easily swing it around to your front if you're in crowded transportation. Price: $Around $60. See Price on Amazon.
3. Deuter Speed Lite — Deuter makes three great minimalist daypacks in their Speed Lite series — Speed Lite 10, Speed Lite 15, and Speed Lite 20. Each bag is lightweight, sleek, well made, and durable. The price ranges from $60-$90 depending on the size. See Price On Amazon.
4. Osprey Daylite — It is no secret that Osprey makes great packs — they are my bag of choice. The Daylight is a great minimalist backpack that is tough (lifetime warranty) and light. It is a great choice for urban travel. Price: $49. See Price on Amazon.
Best All-Around Backpack
Whether you're exploring the green hills of Ireland or walking the cobblestone streets of Paris, these backpacks will suit your needs perfectly. They are big enough to carry any gear you'll need for the day, but they're small enough to allow you to travel with ease. With that said, these bags might be too big for the ultralight minimalist traveler. These daypacks are designed to provide extra comfort so your back won't be hurting at the end of the day.
1. Patagonia — Patagonia makes some of the best outdoor equipment and a number of great bags. Their line up is always changing so take a look at these bags. And I think they're pretty stylish. Price: $60-$120. See Amazon for full selection.
2. Osprey Comet — The Osprey Comet is another great pack by Osprey. It is a little bigger than the Daylight, but it has more features for increased comfort and usability. It has mesh padded straps and a vented back to promote airflow. It can also fit a 13″ laptop (maybe 15″) if needed. Price: Around $89. Visit Amazon for Price.
Best Anti-Theft Daypack

Pickpockets are a problem in nearly all major European cities — I've seen it happen with my own eyes. You can avoid most situations by being aware of your surroundings, but pickpockets are great at creating confusion. These daypacks are perfect if you are wanting that extra layer of security while traveling.
1. Pacsafe Luggage Venture Safe 25L GII — Pacsafe is the king of theft deterrent products and the Venture Safe 25L is a great choice for those travelers who want to take their security to the next level — there is also the smaller Venture Safe 15L. It has a wire mesh embedded into the fabric which prevents would-be thieves from slashing the bag open with a knife. All the zippers are puncture resistant and they can be clipped or locked shut. Additionally, it has an RFID signal blocking pocket which prevents thieves from stealing information from your credit cards and passports that have RFID chips. The major downside to these bags is the price — which is about $119 for the 15L and $130 for the 25L.
Pacsafe has a wide range of anti-theft travel gear on Amazon so I suggest checking out their other stuff.
2. Travelon Anti-Theft Classic Backpack — Travelon is another company that makes a lot of great anti-theft travel gear. This bag has a lot of the exact features of the Pacsafe bags, but it is about half the price. This is a brand new bag so there are not a ton of reviews available yet, but it looks like a great option. Price: $60-$70. See on Amazon.
Our In-Depth Packing List
Not sure what to bring to Europe? We have a complete Europe travel packing list for men and a Europe travel packing list for women.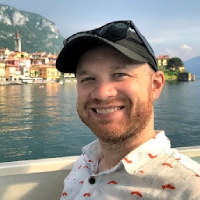 Latest posts by James Feess
(see all)
No Funny Business
The Savvy Backpacker is reader-supported. That means when you buy product/services through links on the site, I may earn an affiliate commission — it doesn't cost you anything extra and it helps support the site.
Thanks For Reading! — James
Questions? Learn more about our Strict Advertising Policy and How To Support Us.