[Updated: January 4, 2017. Originally Posted: October 2011.]
Dressing for winter in Europe can be a little tough — especially since you don't have a lot of space for clothing. Layering your clothing is the best way to stay warm when traveling in Europe during the winter. Large bulky winter coats and huge sweaters are a hassle when backpacking because they take up so much space. It is also important to remember that the weather is going to vary greatly depending on your location.
Winters near the ocean tend to be mild and rainy. Generally, it gets colder as you move inland. Average high temperatures range from 25-40°F but can drop significantly at night (remember that nightfall comes early in most of Europe). Your trip can get pretty miserable if you don't dress properly. This guide will teach you everything you need to know for staying warm and comfortable.
Base Layer
The base layer is very important. It wicks away moisture/sweat from your body (yes, you sweat in the cold). This material pulls the moisture away from your body and transfers it to the next layer of clothing (where it evaporates more quickly). Base layers need to be worn tight against the skin. They come in a few materials:
Synthetics: These materials transfer moisture extremely well. They are the top choice for many winter travelers. Synthetics do start smelling quickly so it is important to wash them pretty often. Some synthetics have magic voodoo technology that helps inhibit smell so you might want to check that out.
Merino Wool: Merino wool is another popular material choice for base layers. It transfers moisture and retains heat well. Cheap wool can often itchy so many people don't like it. However, higher-end merino wool feels good against the skin but can get expensive. Merino wool does a great job at repelling odors so you can wear it a few days without worrying about getting funky.
Silk: Silk isn't too popular anymore but it does a good job. Silk can be difficult to care for so many people prefer the more robust synthetic material or merino wool. It is also fairly expensive.
Cotton: Cotton is popular, but it is a very poor base layer. Cotton absorbs a lot of moisture but doesn't wick it away — it just holds damp material next to your skin. This is the complete opposite of what you want in a base layer and it will actually make you colder.
The best base layers are made by Smartwool and Icebreaker, but there are plenty of other options available.
Don't forget about underwear! Read this article about the best travel underwear.
Mid Layer  
The mid layers are the everyday items that you'd normally wear. It can be a t-shirt, button-up shirt, light sweater, etc. This provides a little extra warmth and can be worn alone if the weather is warm enough.
Insulating Layer
The real warmth comes from the insulating layer. Depending on the temperature, you can wear multiple insulating layers. In fact, multiple thin layers are better than one thick layer. If you get too hot it is easy to remove layers until you are comfortable (and vice versa). Insulating layers should be a little loose to allow for better insulation. They can be a variety of material — The most popular include:
Fleece: Fleece is as warm as wool but it is lighter weight and a lot less bulky. I think it is a solid option for a mid layer. It also has the ability to hold in warmth even if it gets damp. I think that a nice fleece jacket is a good investment but there are plenty of budget options available. A fleece jacket is also versatile because it can be worn as an outer layer on a warmer day or a mid layer on a cold day.
Wool: Wool is a great choice. It has been keeping people warm for thousands of years. Wool will still keep you warm even if it gets damp. It is bulky, though, so it adds some weight.
Synthetic (Thinsulate): While not as good as wool/fleece it is cheap and does a fairly good job.
Down Fill: Down filled "puffy" jackets can provide a ton of warmth while being really lightweight. Another nice feature is that they can be compressed into a ball the size of a shoe, so they are great for ultra-light travel.
Cotton: Cotton is a cheap option but it won't keep you very warm. I would use it as an extra layer in combination with wool or fleece.
Outer/Shell Layer
The shell layer keeps away the elements (wind, snow, rain, etc). The shell layer is usually in the form of a jacket and it should block the wind and be waterproof. Ideally, the shell layer lets moisture through to the outside (look for jackets that are labeled "breathable"), while not letting wind and water pass through from the outside. There is a multitude of jackets that fit this criterion, but there are no jackets that can be totally waterproof and extremely breathable — there will always be some kind of trade-off. Common shell layers:
Hard Shell: Hard shell jackets are waterproof but offer limited breathability. They don't let all the evaporated sweat escape, so it could lead to decreased comfort. The high quality (expensive) jackets tend to be more breathable.
Soft Shell: Soft shell jackets allow more breathability but are not completely waterproof. They are generally more comfortable than hard shell jackets. I generally recommend a soft shell jacket because it will provide a little more warmth and I think they're more versatile. The brands below make nice jackets:

Heavy Winter Coats
Heavy winter coats are bulky and a pain to pack, but you'll probably want one if you're traveling to anywhere that gets really cold. You're going to spend a lot of time outdoors so no point in freezing the entire time. I suggest monitoring the temperature to determine whether you'll need a heavy winter coat.
Socks
Most people don't give too much attention to their socks, but they are very important — especially in the winter. Look for socks that are made of wool or special synthetic material. I always bring a lot of socks because they have a tendency to start stinking. Unfortunately, nice socks can be a little expensive, and most people would rather spend the money on something sexier — like a jacket. I suggest you spend a little extra money to get a few nice pairs. Your feet and your roommates will thank you. Look for socks that are:
Moisture-Wicking: Your feet will sweat a lot (especially since you'll be doing a lot of walking), so you want a sock that draws moisture away from your feet. Dry feet help eliminate odor and stops the formation of painful blisters.
Quick Drying: It is pretty easy to wash your socks in the sink so you want a pair that will dry overnight (about 6-8 hours).
Odor Eliminating: Some synthetic socks have special anti-bacterial features that help eliminate odor. Wool socks also do this naturally.
Avoid Cotton: Cotton socks don't provide much warmth and retain moisture/sweat. The excess moisture will make your feet cold and encourage the growth of bacteria.
Here is a list of our favorite winter socks for traveling Europe.
Waterproof Shoes/Boots
European winters are usually more rainy than snowy. You should really consider getting a pair of waterproof boots or shoes. Boots are bulky and heavy, but they are the best in deep snow/slushy city streets. Another option is waterproof hiker-style shoes. Granted, these boots/shoes are not going to be stylish, but wet feet will really ruin your day.
Read More:
Hat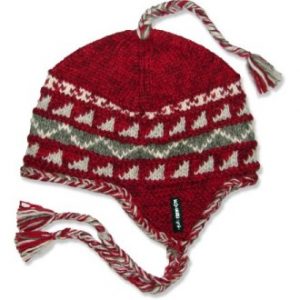 A good hat is crucial during the cold winter because most of your body heat is lost through your head. Wool and fleece will always keep you warm. Hats that cover your ears are extra warm.
Gloves
You probably don't need bulky ski gloves, but a nice pair of gloves will be welcome on a chilly day. I suggest thinner gloves or those "mitten-glove combo" things so you can still use your camera without having to take your gloves off.
Scarf
I found that wearing a scarf really helped keep me warm. There are a million styles/materials, so I just suggest getting one that feels and looks good.
Other Gear for Traveling in Europe
We've created a detailed Packing List for Women and a Packing List for Men that are tailored to traveling in Europe. These lists will tell you what gear you'll want to take to Europe and what things you'll want to leave behind.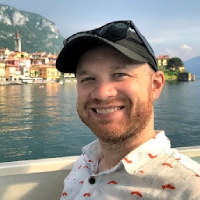 Latest posts by James Feess
(see all)
No Funny Business
The Savvy Backpacker is reader-supported. That means when you buy product/services through links on the site, I may earn an affiliate commission — it doesn't cost you anything extra and it helps support the site.
Thanks For Reading! — James
Questions? Learn more about our Strict Advertising Policy and How To Support Us.